US-returned software engineer promotes organic farming and builds a Rs 25 crore turnover retail chain
24-July-2021
Vol 12&nbsp|&nbspIssue 29
When a commercial enterprise born out of idealism and with the desire to help a community becomes successful, it takes the shape of a people's movement, like the story of Amul in Gujarat.

In Karnataka, Madhu Chandan, a software engineer, who quit a thriving business in the US and returned to India to take up organic farming, has changed the lives of hundreds of farmers in Mandya district.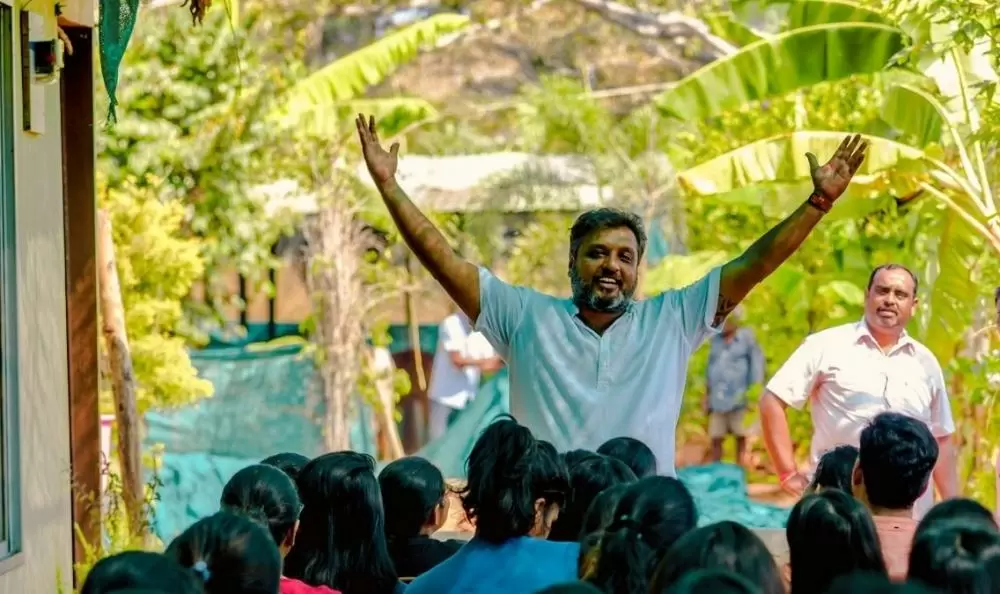 Madhu Chandan started the first Organic Mandya store in 2015. Today it has grown into a Rs 25 crore turnover organic retail chain with eight stores (Photos: Special Arrangement)
By buying the agricultural products from the farmers and selling them at 'Organic Mandya' stores, Madhu has not only provided a direct market to the farmers, but also has built a Rs 25 crore turnover organic retail chain that started with the first store he set up in Mandya on the Bengaluru – Mysuru highway in 2015.
"Now we have eight Organic Mandya stores; six are located in Bengaluru and two are on the Bengaluru - Mysuru highway," says Madhu. The stores sell vegetables, cereals, pulses and several other products.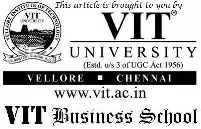 "The most popular products are our ghee, butter, jaggery powder, cold pressed coconut oil and Rajmudi rice. The size of the stores range from 1000 sq ft to 4000 sq ft," says Madhu, whose decision to return to India came at a time when large number of farmers were committing suicide in Karnataka.
Mandya district alone registered 29 farmer suicides in the period between 1 April and 29 July, 2015, out of a total of 197 suicides in the State. The district reported the highest number of suicides in the entire State.
The continuing spate of suicides and the sad plight of farmers disturbed Madhu, who hails from an agricultural family in Mandya district.
His father had served as Vice Chancellor in the University of Agricultural Sciences, Bengaluru and the family's bonding with agriculture continued. His mother was a housewife.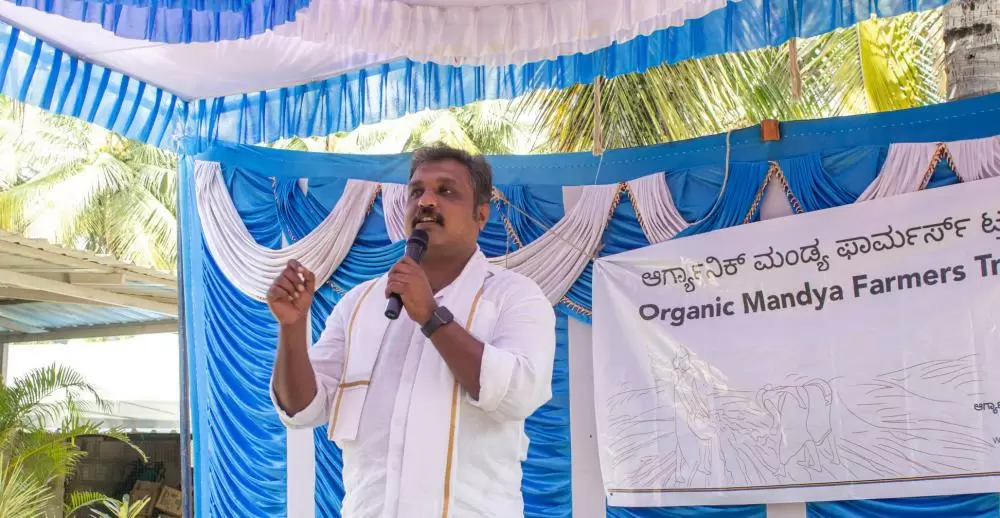 Madhu interacted with farmers in Mandya districts and explained to them the benefits of organic farming
Madhu studied at UAS Campus School in Bengaluru and graduated in electronics and communications engineering from PET Engineering College, University of Mysore.
He started his career with RelQ Software in Bengaluru in 2000. He went to the UK in 2002 and worked in different companies as a software engineer. His work took him to different countries such as Israel, Philippines, and the US.
In 2005 he co-founded a company called Verifaya Corporation, in San Jose, US, and developed a product for testing mobile and windows applications which are now used by corporates across the globe.
"I was earning millions and having a great life. I had all the things that I wished to have. However, I was not happy to see people of my district (Mandya), where my grandfather lived as a farmer, struggling. I wanted to help them," says Madhu.
Verifaya had its Research and Development (R&D) office in Bengaluru and he used to visit the city often from the US. He would take an auto or use public transport to commute while in the city.
And during these trips he noticed that many of the drivers, waitresses, and others doing menial jobs in Bengaluru were from Mandya and all of them were sons and daughters of farmers.
"They had migrated to the city because they failed to see hope in farming. I felt I had to do something for the people of my district," says Madhu. "I knew that the farmers were doing farming in a wrong way and that's why they made losses."
While the chemicals and pesticides the farmers were using added to the expenses of farming, it was hazardous to the farmland and food grown from the farms was not healthy.
While the input cost remained high, which many farmers managed through loans, the profit was hard to come. When the farmers did not get the right price for the crops, they suffered losses and were driven to suicide due to the pressures of loan repayment.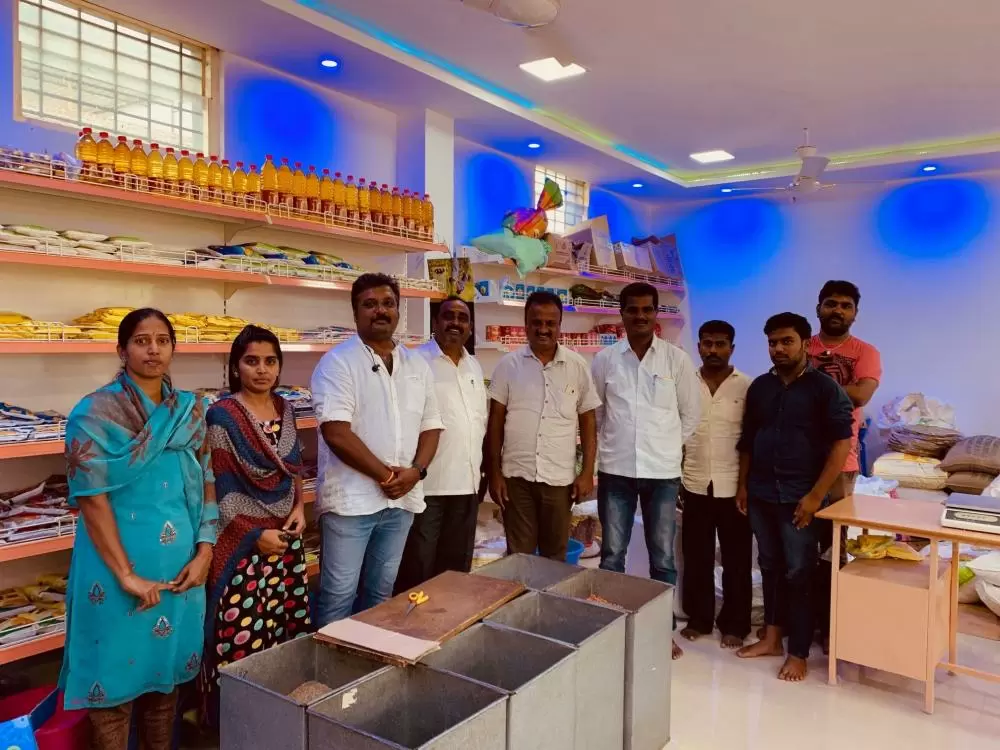 Around 60 employees work at Madhu's eight Organic Mandya stores
When Madhu shared his plan of helping the farmers in Mandya, his wife Archana supported his decision.
Eventually, in 2014, Madhu returned to India. After interacting with the farmers in Mandya and explaining them to the benefits of organic farming, the same year he founded Mandya Organic Farmers Cooperative Society.
"Initially nobody believed me. However, I started organic farming in one acre of farmland to demonstrate," says Madhu. "When the farmers saw the results and also understood the benefits of organic farming to human health and farmland, they began to opt for it."
"However, it was not as easy as it sounds. When a couple of farmers switched to organic farming initially, they failed badly."
But Madhu persisted and adopted strategies to develop a sustainable model. So, instead of changing the entire farm to organic method in one shot, he encouraged the farmers to change bit by bit, and gradually increase the areas under organic cultivation.
"We can't leave inorganic farming and do organic farming all of a sudden," says Madhu. It takes about two to three years to change the texture of the soil where chemicals and pesticides have been used for years.
The next challenge was to find a market for the organic produce. In 2015, Madhu started Organic Mandya, a store that would sell the organic products bought from the farmers.
He paid a higher price to the farmers for the organic products since the yield from organic method of cultivation was most times lower than the chemically fertilized crops.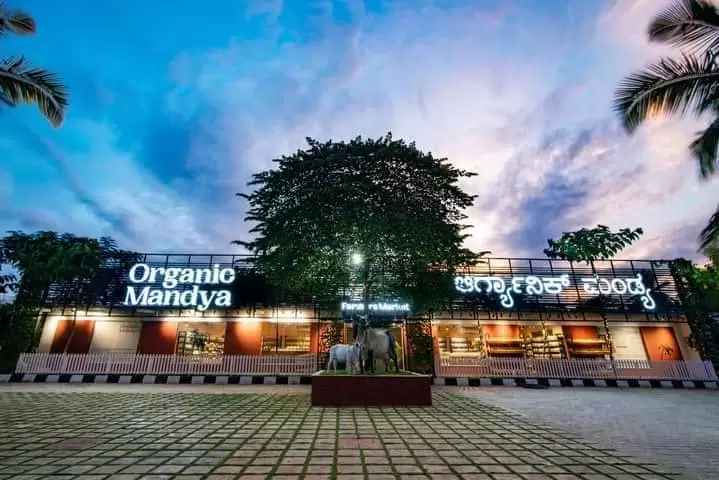 One of the biggest Organic Mandya stores on the Bengaluru - Mysuru highway
Consequently, the price of the products at the Organic Mandya stores was higher than the other stores, but consumers interested in organic products were willing to pay the difference.
Madhu also has a 10,000 sq ft warehouse where the foods that are grown by the farmers are bought and then processed into various products to sell in the stores.
About 1200 farmers of Mandya are doing organic farming under Mandya Organic Farmers Cooperative Society currently. Around 60 people from the district work in the warehouse and another 60 are employed in the stores.
"I started my first store with an investment of Rs 1 crore by borrowing from some of my friends," says Madhu. "The sales have been growing since then. In the last financial year, the turnover was more than Rs 25 crore."
Madhu feels it is high time people worked towards leading healthier and happier lives by working in harmony with nature. He dreams of making the entire Mandya district go organic in farming one day and make farming a dignified profession.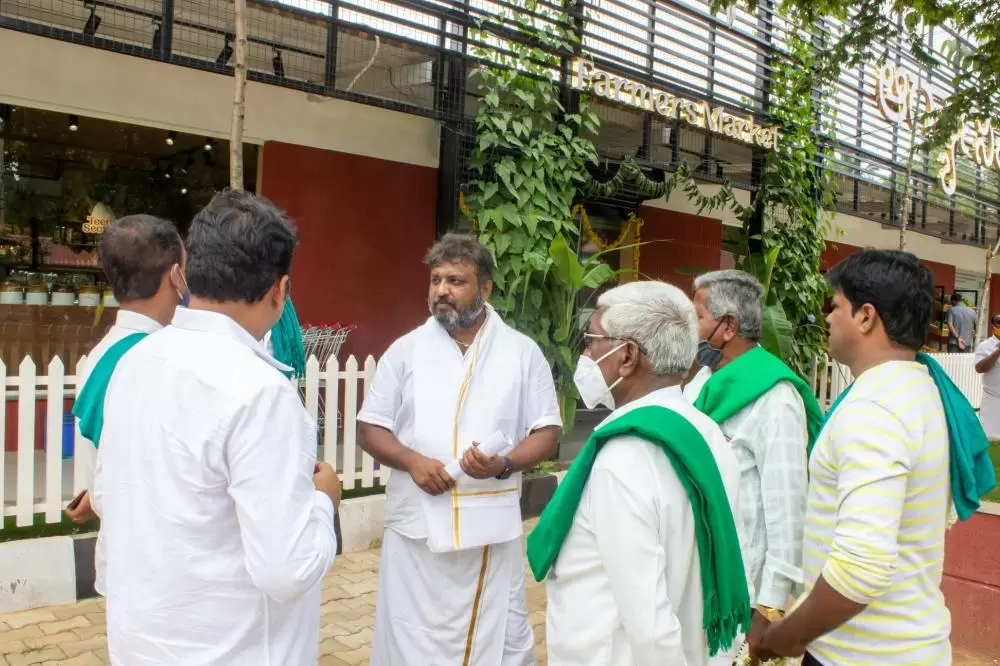 Organic Mandya pays a premium price for the organic produce it buys from farmers
Madhu believes that a farmer who earns just Rs 10,000 from farming is happier, healthier and has a peaceful mind than that of an engineer earning Rs 1 lakh in a big city.
"We tend to make our lives complicated by having dreams of impressive careers, expensive and big houses. For this we work as hard as we can which leads to lack of happiness and peace of mind," he says.
Madhu and Archana have one daughter, Aditi (18).
Wish to share your story?
Trending Now: