Playing the price game against the soft drink giants he built a Rs 35 crore turnover business in just five years
Usha Prasad
&nbsp | &nbsp
07-July-2021
Vol 12&nbsp|&nbspIssue 27
Prabhu Gandhikumar quit his well-paying Rs 48 lakh per annum salaried job in the US eight years ago and returned to his hometown Coimbatore to look after his family business.

After a couple of years of working in the foundry started by his grandfather, he raised the bar higher for himself by setting up his own foundry. When this new venture too didn't challenge him enough, he looked for newer opportunities.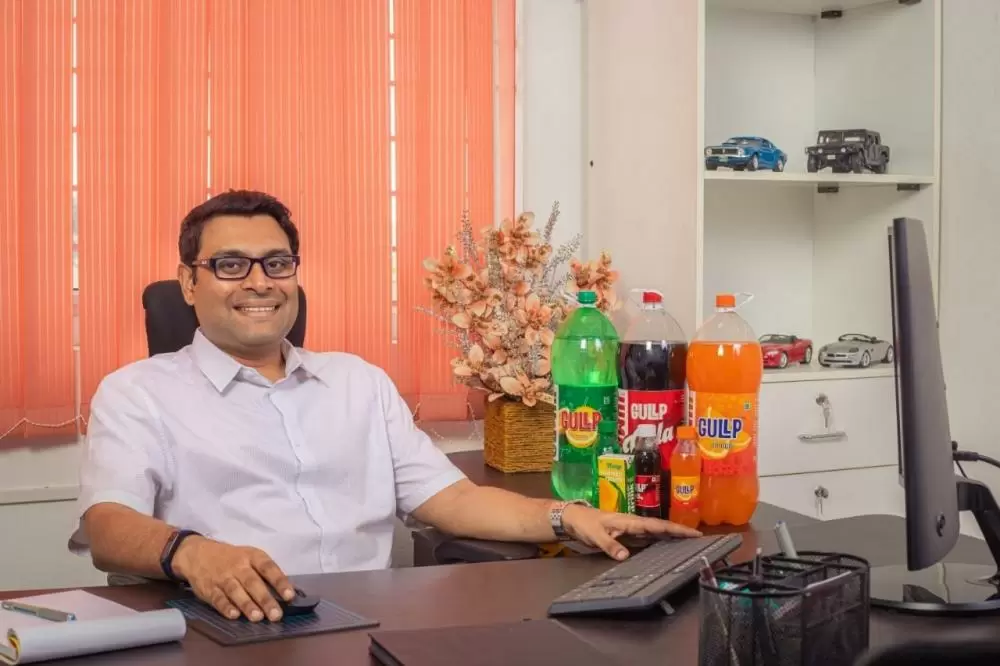 Prabhu Gandhikumar launched TABP Beverages and Snacks Pvt. Ltd initially as a partnership firm in 2016 and started with mango and apple juices (Photos: Special Arrangement)

At age 31, Prabhu plunged into the fruit juices and soft drinks business, a field that is dominated by big giants like Pepsi and Coca Cola.
However, in a strategic move, instead of taking the giants head on, he targeted the consumers at the bottom of the pyramid with low priced products and has built a Rs 35 crore turnover business empire in just five years.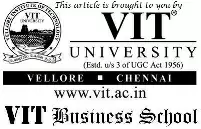 Prabhu first established Tanvi Foods as a partnership firm in early 2016 with his wife Brindha Vijaykumar and started with mango and apple juices.
"In February and March, the mango and apple juices sold in 200 ml PET bottles at Rs 10 did very well," says Prabhu. "We did roaring business. I was clear that it was going to be the market I would cater to."
The interesting thing was that they made profit even at that price.
"We saw a gross margin of anywhere around 24% to 25% at that point. Since I was the only salesperson then, after transportation and other expenses, the net profit was around 10% to 11%," he says.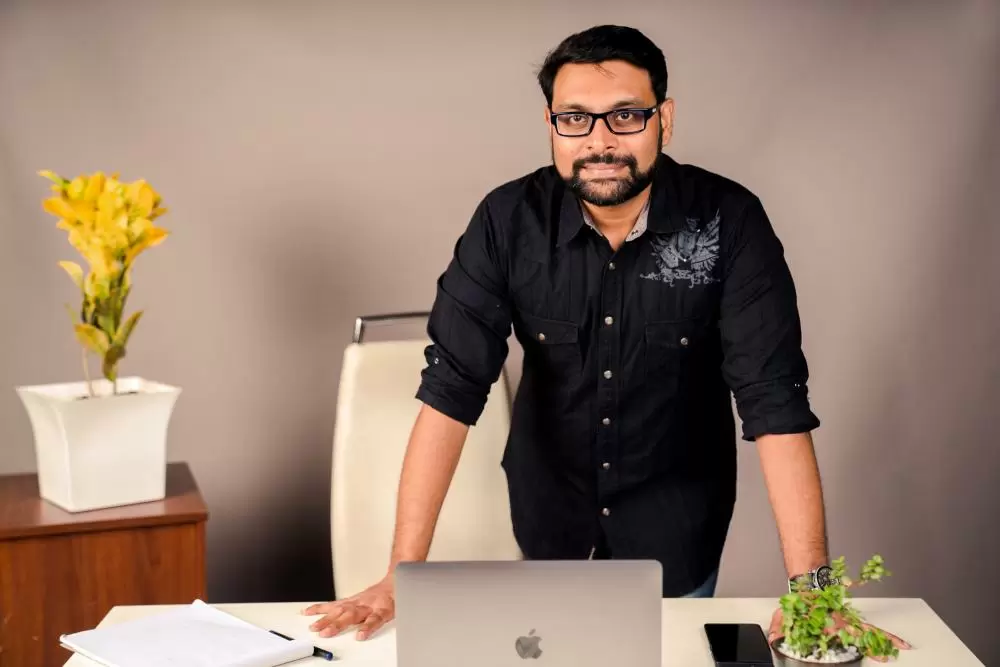 Prabhu quit a high-paying job to look after the family business but ended up launching his own brand in a new field
"We are still able to manage at this price point in the last five years as we are doing bigger volumes." Now the company has 60 employees.
The business did well in the first year with a turnover of Rs 40 lakh, and since then its revenue has been growing 3x annually.
"Fortunately, we never came into the radar of large MNC players such as Pepsi or Coca-Cola. We decided never to compete in the place they are in. The rural area is where our market is," adds Prabhu.
With distributors demanding carbonated drinks as well, they started making lemon-based and orange-based carbonated fruit drinks in 2017.
Demand for the products shot up and Prabhu realised he needed more capital to grow. In 2018, he incorporated TABP Beverages and Snacks Pvt. Ltd. based on the advice from his friend Arun Mukherjee.
He merged Tanvi Foods with TABP (which is an abbreviation of the names of his daughter Tanvi, wife Brindha and his own name Prabhu).
Initially, the company raised Rs 2.5 crore at a valuation of Rs 26 crore through his friends Mukherjee and other angel investors.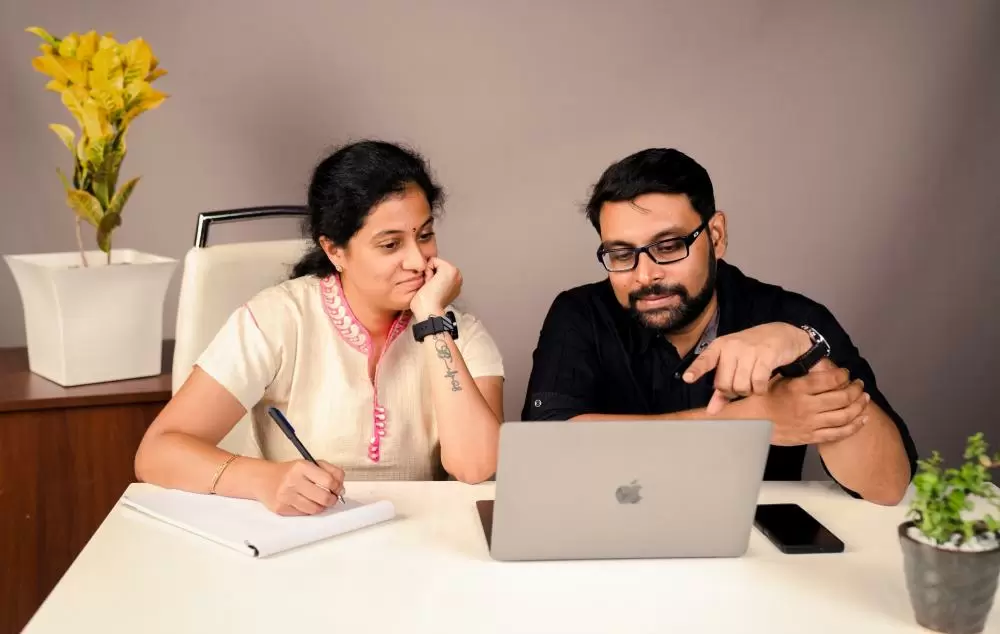 Prabhu with Brindha, his wife and also a director at TABP
"TABP did very well for two years but took a dip last year when we lost sales from March to May due to COVID. Despite that, we grew close to 37% in 20-21 and closed at Rs 35 crore," says Prabhu.
"This FY too, we lost the first quarter, but we are hopeful of a solid year. The prospects are good as the trust we have built with the distributor network is helping in our steady growth."
In 2019, TABP also introduced Rs 5 range of snacks under the Snacks 91 brand targeted at school students.
TABP, which is into continuous R&D, also created a breakfast cereal under the brand 'Millet Might' during Covid lockdown last year.
Using the seven varieties of millets available in India they have introduced the flakes in three varieties – with super berries, with a lot of nuts, and the other one with dehydrated fruits.
The breakfast cereals are sold in physical stores as well as online in D2C model through their website.
Today, the range of products under TABP includes fruit juices in apple, mango, and grape flavours, and carbonated drinks in lemon and orange flavors under the brand name Gullp and Plunge at Rs 10.

Snack items such as potato chips, crispy sticks, corn balls, choco flakes, and fryums are sold under the Snacks 91 brand and Tanvi range at Rs 5.

They also have a non-alcoholic beer called Thirsty Owl, priced at Rs 50, which is sold in restaurants.

"Following an asset-light model, we have outsourced production of beverages to third-party manufacturers. This has enabled us to scale up fast not needing much capital," says Prabhu.

While the main concentrate of the drinks is made at the company's own 4,000 sq ft manufacturing unit in Coimbatore, the final product and bottling is done at third-party units (TPUs) in Coimbatore, Krishnagiri, Dharmapuri, Chennai, Puducherry, Mysuru, and Aurangabad.

The company procures mango pulp from Krishnagiri and apple pulp from the Himachal Pradesh Marketing Corporation's depot in Chennai.

TABP products are currently available in brick-and-mortar stores in six states including Tamil Nadu, Odisha, Karnataka, Andhra Pradesh, and Telangana.


TABP juices and soft drinks are available in the rural market

Prabhu completed B.E. in Mechanical Sandwich programme from PSG College of Technology, Coimbatore in 2006 and bagged a job at TCS during the campus selection to work in the retail consulting domain at Karapakkam, Chennai.

Two years later he received a promotion and was sent to the US as Portfolio Manager for an US client.

In 2012 he returned to Coimbatore as his father wanted him to take care of the family business of manufacturing metal castings. When he left the US, Prabhu was drawing a monthly salary of Rs 4 lakh.

The same year he got married to IT engineer Brindha Vijaykumar.

Prabhu's grandfather P R Doraiswamy had established Gandhikumar Foundry in 1976. His father Gandhikumar Doraiswamy continued the business.

"Coming from a consulting background, working for 15 to 16 hours a day was normal for me. But back in my hometown, it was very laid back," he says. "As my father had already established a good foundation, there was nothing much for me to do."

Prabhu set up his own foundry 'Neocast' in Dec 2013. Though the business did well, he felt it became very predictive and boring. That's when he decided to do something different and started focusing on the other sunrise industries in India including that of the packaged food industry.

During a visit to the family temple located in a rural area, he felt like having a soft drink and checked at the local shops. The shopkeeper said the locals would not buy a drink for Rs 25 or 30 and so they never sold major brands that were popular in cities.

That's when the idea for a Rs 10 priced fruit juice pack or a carbonated drink entered his mind.

"I thought this is going to be a huge market because people who earn less than Rs 300 a day are as big as the population of the USA," he says.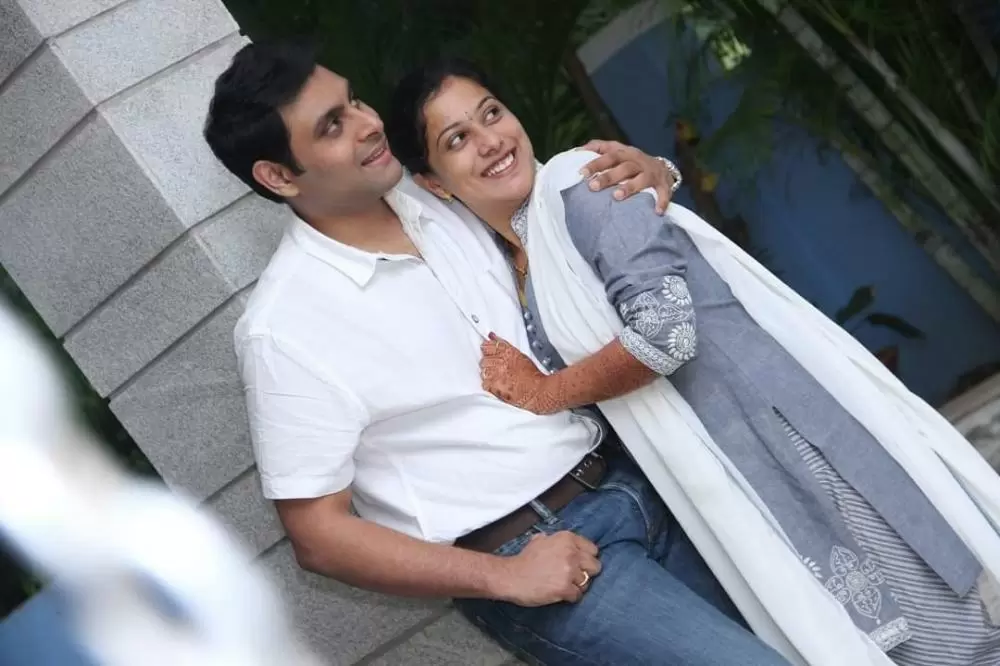 Brindha has been a pillar of support to Prabhu in his business that few Indian companies have dared to venture into
With guidance and support from the team at the Centre for Post Processing Technology at the Tamil Nadu Agriculture University (TNAU) in Coimbatore, Prabhu started experimenting with fruit drinks at the small lab there.
His first product was papaya juice. In September 2015, Prabhu prepared 1000 litres of papaya juice in the university lab spending around Rs 50,000. He filled the juice in 200 ml PET bottles and took it to the market, but failed to sell even a single bottle.
"Despite the drink being healthy, loaded with multivitamins, the feedback I got was that papaya induces heat in the body and women should completely avoid having it," he says.
Based on feedback from distributors, Prabhu decided to go ahead with mango juice, which was the most preferred drink followed by apple.
He took a bank loan of about Rs 40 lakh and invested some of his savings to set up a small manufacturing plant at his father-in-law's land in Coimbatore.
His wife Brindha, a B.Tech graduate in IT worked as an actuary in Bajaj Allianz before marriage.
She joined hands with Prabhu in setting up Tanvi Foods and has been a major pillar of support in running the business and taking care of the company's technological aspects as well. She is also a Director at TABP.

Prabhu's mother Dr. P Lakshmi was an advocate and retired as the Principal of Government Law College, Coimbatore. Prabhu has a younger sister Imaya, who is also settled in Coimbatore.
Wish to share your story?
Trending Now: