How a Jamshedpur boy started with Rs 2 lakh and built a Rs 85 Crore turnover company
Sofia Danish Khan
&nbsp | &nbsp
25-June-2021
Vol 12&nbsp|&nbspIssue 25
From installing coffee vending machines at MNCs and charging them on per cup basis, to starting a lighting company for shows and events, and then taking the big leap to manufacturing musical instruments, Siddharth Jhunjhunwala has come a long way as an entrepreneur.

Siddharth, 37, is the founder of India's homegrown musical instrument brand, Bengaluru based Kadence.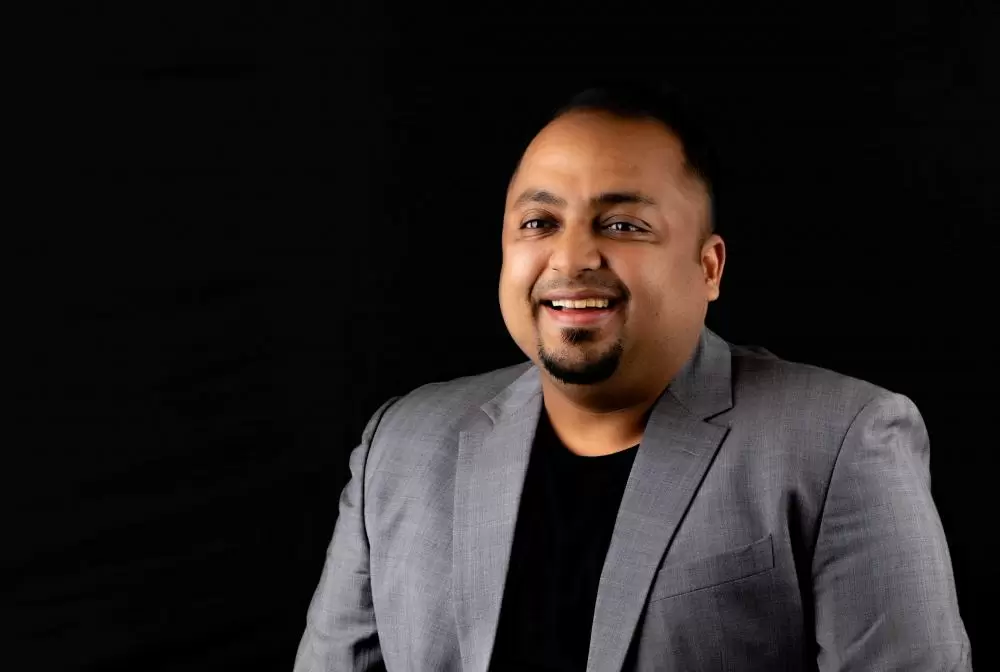 Siddharth Jhunjhunwala launched Kadence in 2015 and built it into a Rs 85 crore turnover Indian musical instrument brand (Photos: Special Arrangement)

"We manufacture and sell more than 150 instruments. From guitars to pianos to violin to saxophones to flutes to cajons to drumsets and ukuleles, we have it all," says Siddharth, whose company Cresurge Private Limited registered high volumes of sales during the lockdown last year and increased its turnover from Rs 35 crore in 2019-20 to Rs 85 crore in 2020-21.
Ukuleles were the most sought-after instruments and they sold about 1.5 lakh units last year, a whopping 750% increase from the 20,000 units they sold the previous year.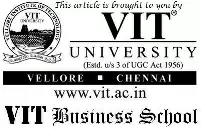 Ukeleles, a smaller version of the guitar, is believed to have originated from Portugal and became popular in the UK and Europe. Now the instrument has become popular in India as well.
"We sell about 300 Ukeleles in a day across various stores and online platforms, making us the number one Ukelele seller in the country," says Siddharth, who was born and brought up in the steel city of Jamshedpur.
Siddhartha started his first startup, Rio, a proprietorship firm, with Rs 2 lakh soon after finishing his BBM (Bachelor of Business Management) from Christ College, Bengaluru, in 2005.
He rented a small office and started with four employees. The company set up coffee machines in MNCs and billed the companies on per cup basis. By 2008 they had installed 100 machines and spread to Hyderabad as well.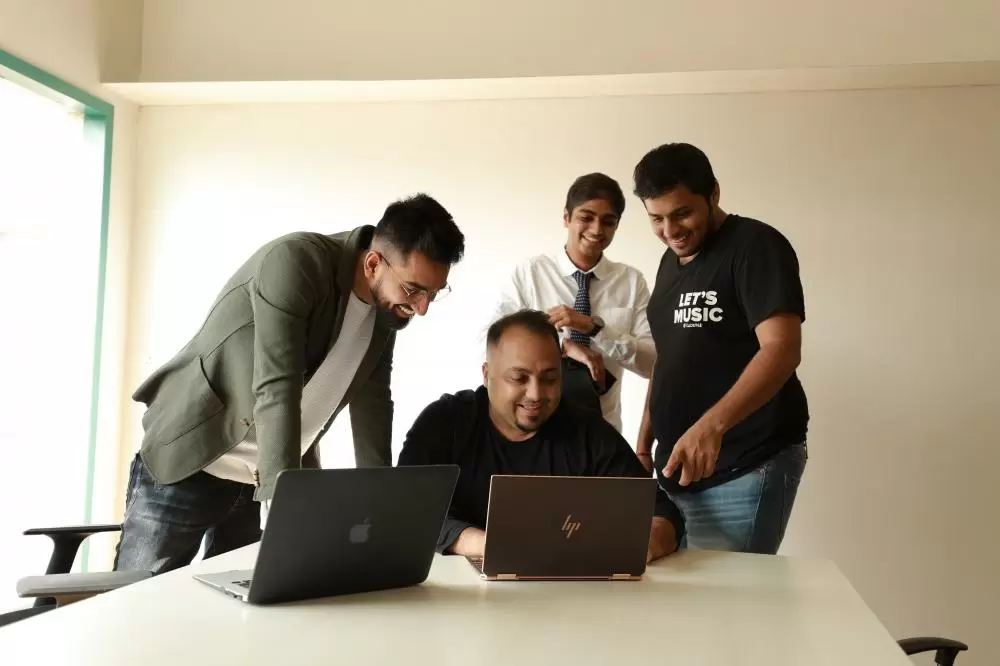 Siddharth works with a team of 85 employees at Kadence
"But I had to shut the business in 2010 due to the (global) recession that hit the Indian companies which resorted to heavy cost cutting measures. We were doing a turnover of Rs 3 crore then," reminisces Siddharth of how his business collapsed after seeing quick growth initially.
"I learnt the biggest lesson of my life that if you are a small person, and don't have huge capital, then invest in a B2C venture instead of a B2B type."
Siddharth, son of a businessman father was however undeterred, and began to look out for the next big idea.
His father had a paper recycling unit in Jamshedpur and he had always led a comfortable life, growing up in a cosmopolitan environment that was made possible due to the presence of Tata Steel in the city.
He finished Class 12 from Loyola High School. "I was an average student, more of a jack of all trades, master of none," he says in a self-deprecating manner. "I didn't excel in anything, but was curious about everything."
Growing up in Jamshedpur, from a young age he had been exposed to people from different parts of the world. This experience broadened his mind and made him appreciate cross-cultural diversity.
"I learnt a lot of things from different people and got the exposure that many people in other small towns don't get. It wasn't typical 90's kind of situation (in Jamshedpur), there was diversity in thought process and we lived ahead of our times," he says.
His next venture, Cresurge, was started in 2010 and it provided light solutions for stage events. Siddharth had realised that the entertainment industry was booming, and there was scope to introduce new products and technologies to enhance the standard of the shows.
"I started Cresurge (it means to be creatively searching ahead) with my saving of Rs 10 lakh from my previous business," he says. "I had seen world-class shows and concerts in London and Switzerland while traveling, and I wanted to bring the same experience to Bengaluru."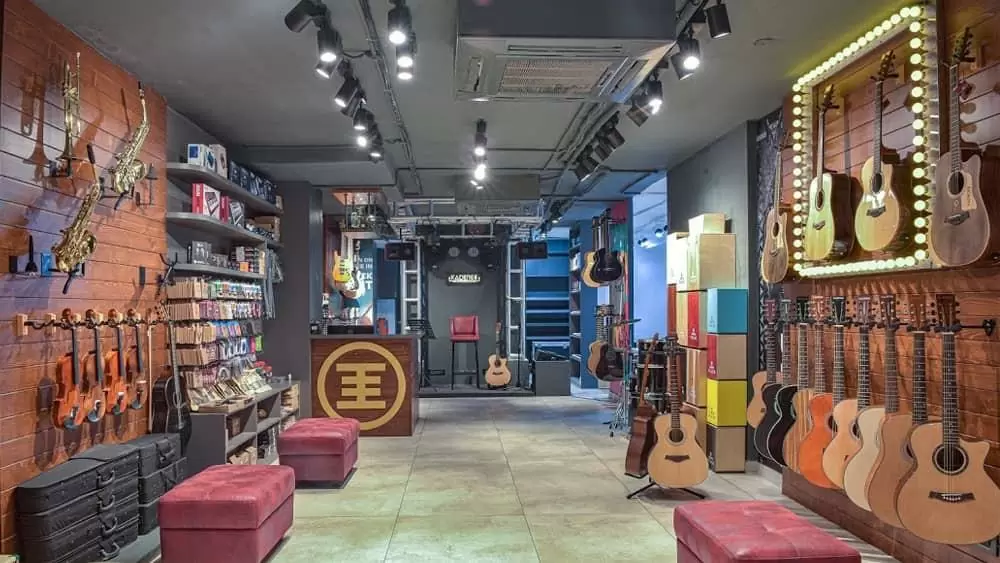 Kadence has four company-owned retail outlets in India
The company designed and executed shows, providing the men, equipment and technology for its clients. By 2014-15, Cresurge achieved a turnover of Rs 10 crore.
While organising the concerts, Siddhartha noticed that most professionals used imported musical instruments. Sensing the business potential, he dived into his third venture, Kadence, in 2015.
Starting with 15 employees, they have now grown into a 85-member team and have a manufacturing unit in Bengaluru.
They sell a wide range of instruments including piano, amplifiers, and wind instruments such as saxophone, flutes, trumpets and harmonica.
The company has four exclusive stores across India, in Bengaluru, Hyderabad, Delhi, and Goa and counts celebrities such as AR Rahman and Virat Kohli as its clients.
They have 150 distributors around the country and also sell online via their own website and ecommerce portals like Flipkart and Amazon.
At the company-owned outlets, Open Mike Nights are held every Tuesday, where people can sing, play instruments, and have a great time.
They also take groups for picnics and night camps and have musical nights where musicians and amateurs play the instruments.
"We believe in creating memories. At a bonfire, everybody should play an instrument and they have a good time," says Siddharth.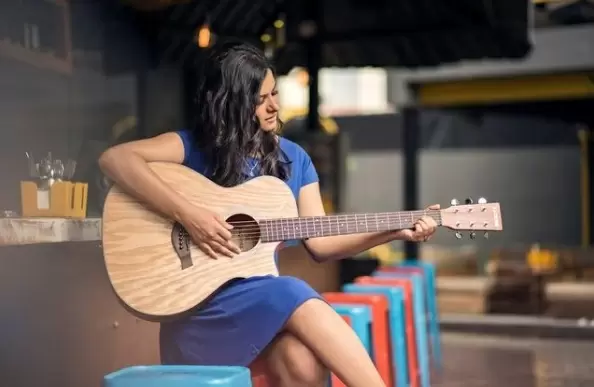 Open Mike Nights at Kadence outlets draw young music enthusiasts
Staying true to his love for providing great memories he also organises various events as well, the recent one being Mom and Me, where child and mother duos performed together at the stores.
"The biggest chunk of sale comes from Ukeleles and guitars that cost between Rs 2,500- Rs 6,500," says Siddhath, adding, "Most of our products are priced under $50, as impulse buying happens in this price range. The higher we go, the more time the clients will take to make up their mind."
Kadence is now eyeing the export market. "In UK, a person buys four musical instruments in his/her life, and we plan to enter UK market soon. We are already selling in the US, Canada, Bhutan and Sri Lanka.
"As India is growing, it is important to inculcate the love for music early in life in children. And we feel Kadence is giving that much needed push" says Siddharth, who is hopeful that the future generation of Indians will express their love for music in a better way with so many resources at their disposal.
Wish to share your story?
Trending Now: