Offering diesel-at-doorsteps he achieves Rs 1.5 crore turnover in two months

Usha Prasad
&nbsp | &nbsp
17-May-2021
Vol 12&nbsp|&nbspIssue 20
Hailing from a humble family in Bengaluru, A Vinodhraj was raised with typical middle class values by his father, a government school teacher, who instilled in him the courage to chase his dreams at a young age.

From going to Delhi soon after his graduation with just Rs 3,000 in his pocket and finding a job in a city where he didn't know a single soul, and acting in a movie that bombed at the box office, to picking up the threads again in the corporate world, and eventually starting his own business, Vinodhraj has lived up to his father's expectations.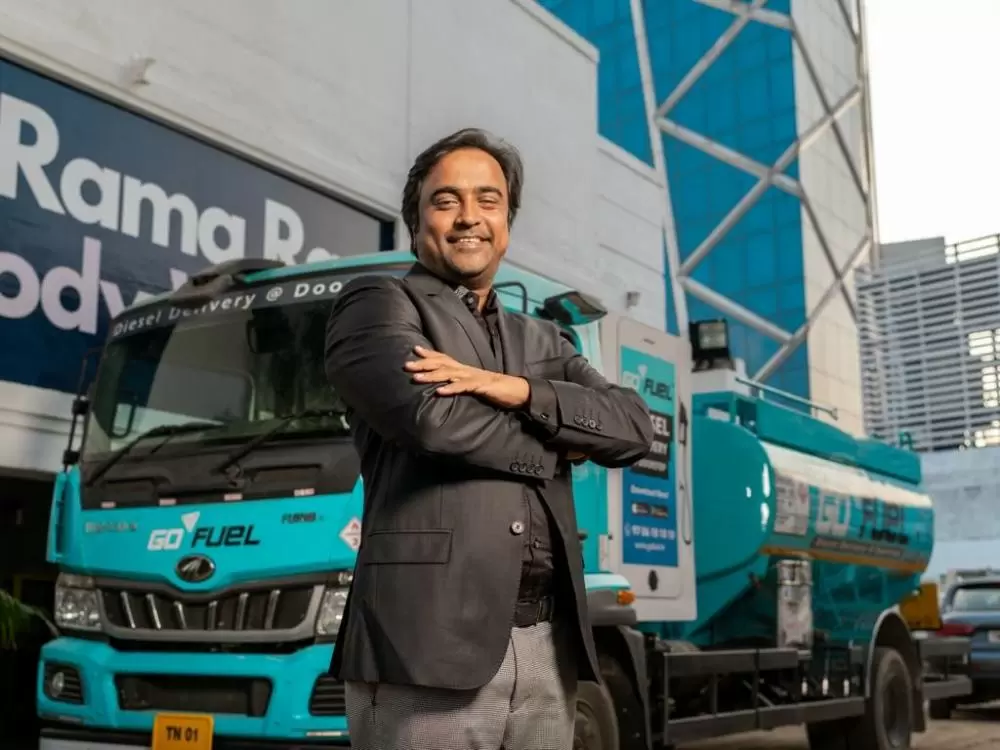 A Vinodhraj, who comes from a humble family, reached the top in corporate career before starting his own venture (Photos: Special Arrangement)

"My father always said, 'as long as your intentions are pure, don't worry about anything else; even if the whole world stood against you, God will be with you and you will succeed'. And I always carry this belief with me," says Vinodhraj, a new age fuel entrepreneur, whose startup GoFuel India is supplying high speed diesel at customers' doorsteps in Chennai.
GoFuel has mopped up revenue of Rs 1.5 crore in just two months (February and March) and is all set to receive seed funding of Rs 100 crore to expand its operations.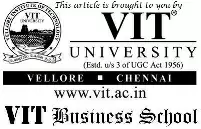 This Chennai based startup is among the first few private players in the field of oil distribution and supplies diesel to generators in commercial establishments like industries, mines, quarries, apartments, hospitals, and malls.
"The door delivery puts an end to less safe practices during transit and storage of fuel and eliminates wastage and pilferage," says Vinodhraj. "With increasing number of contactless transactions and the shift to digital purchase, more and more people are opting for this model."
Customers can place an order for diesel on GoFuel's mobile app which is OTP-based. "Delivery at the doorstep brings a lot of confidence in the customer as there's transparency in terms of what is being delivered," says Vinodhraj.
"There's stronger accuracy in terms of data and customers can keep a track of the vehicle's location through the GoFuel App."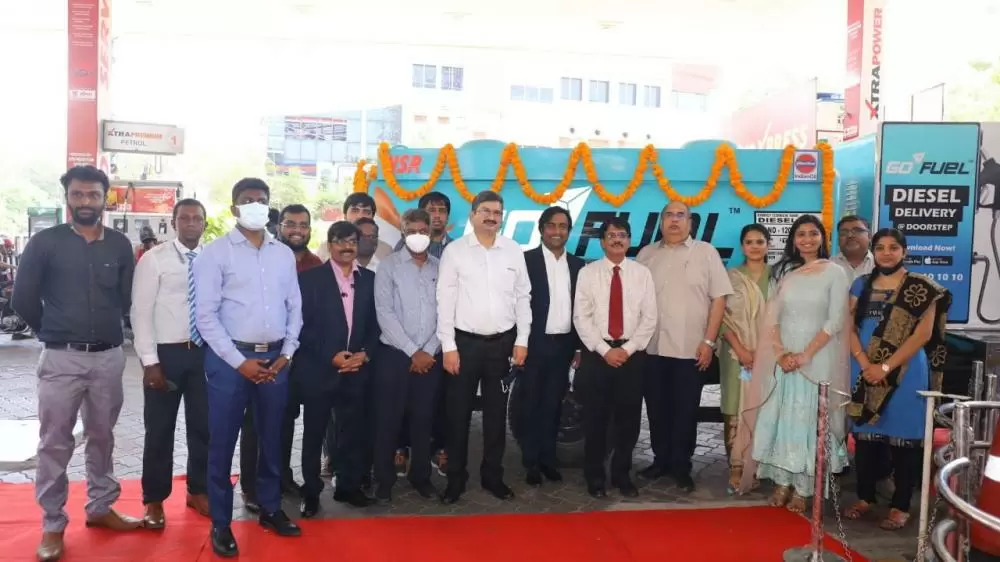 Vinodhraj leads a14-member team at GoFuel
GoFuel dispenses diesel through two brightly colored Smart Trucks, which are IoT-enabled Bowser tankers, with a capacity of 6,000 litres each. The startup works with a 14-member team.
With construction sites and quarries in the outskirts of Chennai forming their major customers, GoFuel supplies around 85,000 litres of diesel daily through its bowsers. (The service is not available for private or commercial vehicles as yet.)
Vinodhraj, 44, has come a long way from his humble roots in Bengaluru, where at one time he wanted to quit his studies to become an automobile mechanic because of his love for cars.
"After passing Class 10, I discontinued studies for a year and used to hang out at my cousin's mechanic shop on Lalbagh Road, and whiled away my time with friends," says Vinodhraj with a chuckle.
"Though I wasted a year doing nothing, my parents gave me the freedom to decide what I wanted to do. They believed in me. They had immense faith in God, and always felt that the almighty will lead me in the right direction."
He did not let down his parents and wrote his second-year pre-university exam as a private student in commerce and after clearing it, did his graduation from St Joseph's College of Commerce.
When he was in first year, he lost his mother who died of a heart attack. Five years later, he suffered another blow, when his father too had a heart attack and passed away.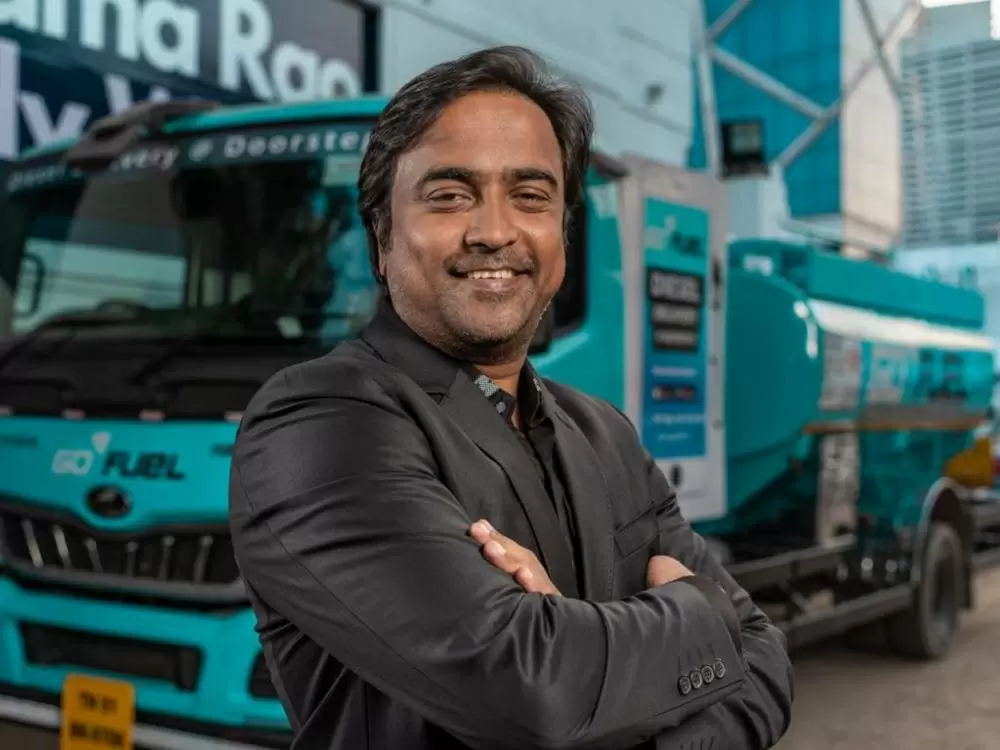 Vinodhraj plans to expand into other cities through franchise model
He had gone to Delhi in 2000 soon after his graduation. "I wanted to get away from the sheltered life and rough it out living alone. It was also to escape from the hurt that had bottled up after my mom's passing," he says.
Vinodhraj boarded a train to Delhi with just Rs 3000 in his pocket. "I alighted at the Nizamuddin railway station in Delhi with two big bags. I didn't know where I was going to stay," he says.
"I had no friends or relatives there. I left the bags in the cloakroom and went to see the Parliament House."
He stayed in YMCA a couple of nights and made friends in the city, who helped him find a job at Bhagwati Data Conversion Services in Gurugram for a salary of Rs 2200.
After a few months, he joined GE Call Centre in Gurugram before returning to Bengaluru in December 2001. Soon, he lost his father, who had been ailing for some time.
In Bengaluru, Vinodhraj joined Intel Corporation as a Training Specialist. While working at Intel, Vinodhraj did his MBA in Human Resources from St Joseph's College of Commerce.
In 2003, Vinodhraj got a break in movies through the famous actor Prakash Raj, who was a childhood friend of his cousin Tara.
"Though I had seen all the hardships coming from a lower-middle-class family, I took the risk of quitting my job at Intel to enter the tinsel world, which too was one of my childhood dreams," he says.
Vinodhraj was one of the four protagonists in 'Naam', a Tamil movie produced by Prakash Raj, who also played the role of villain in the film, which failed to do well at the box office.
Vinodhraj, whose movie career failed to take off, with actor Rajnikanth
"I was paid Rs. 5,000 for working for six to seven months in that movie. Even to this day, I still have that payment in an envelope in my coat," he says.
Vinodhraj then joined Raytheon Professional Services in Chennai in 2004 for a salary of Rs. 13,400 as a project manager. He was posted at the Ford factory in Chennai to run their training centre. There he met his wife Sharmila, who was a model and had come for a screen test for a Ford AV. The couple got married in 2007.
After a long stint at Raytheon where he was by then heading the Business Unit, Vinodhraj moved to TTi Global, a business consultancy, in 2012, as the Director for Business Development.
Within a year, he was promoted as Managing Director, and he continued in the post until he quit in February this year to start GoFuel. His monthly salary when he quit was a whopping Rs 5.5 lakh.

Vinodhraj invested more than Rs. 1.5 crore from his savings and PF money to set up GoFuel and raised another Rs 80 lakh as working capital from family and friends.

After all the necessary approvals in place, GoFuel rolled out its supply on 11th of February, 2021 in Chennai.

"This business is a volume game where the margins are very less at Rs 1.6 to Rs 1.8 per litre. The cost of the diesel we supply is the same as it is at the nearest petrol pump," says Vinodhraj, sharing more details about his business model and future plans.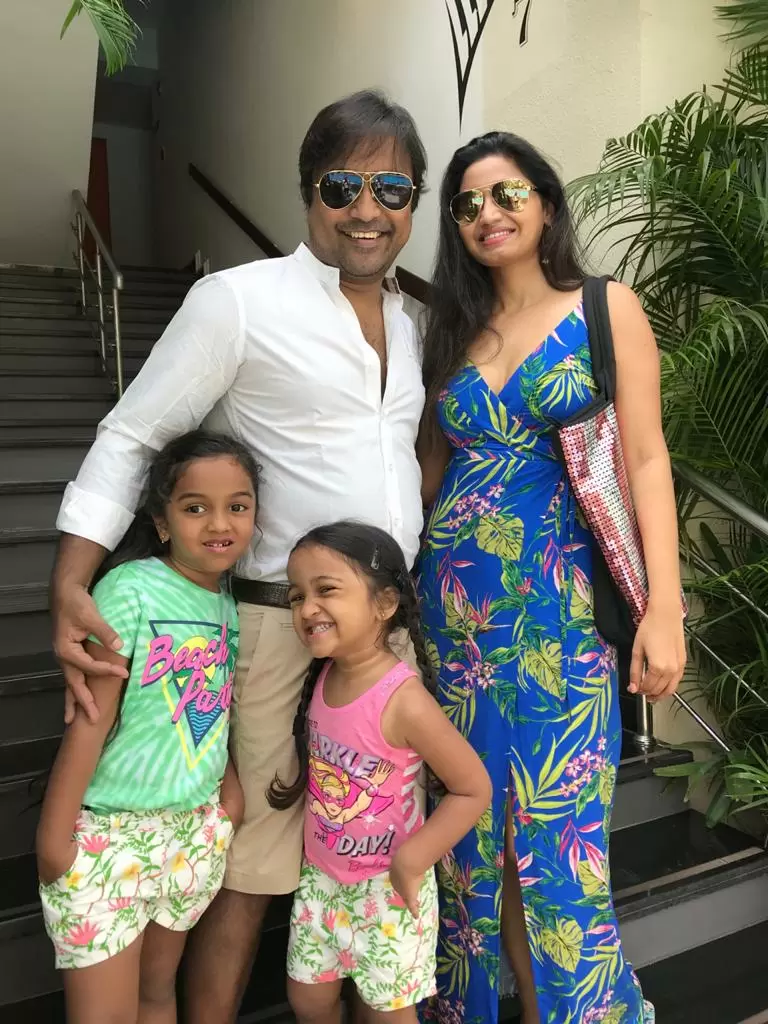 Vinodhraj with wife and former model Sharmila and their two children
"This industry operates on credit and we get the money after about 20 days of supplying the diesel to the customer. That's why choosing the right customer is most important in this business.
"The true success of GoFuel is identifying the right customer who will pay us back promptly. Our due diligence helped us to reject nearly Rs 2 crore worth business because we couldn't trust the clients."
GoFuel is looking at adding 30 more vehicles this year and build a pan India network through a franchise model.
"I believe that any business will prosper with sharing, with partnerships, and sharing of experience and knowledge. I want to share what I gained in the last four months," says Vinodhraj.
GoFuel will give the franchisees the platform and technology. By December this year, they plan to expand in one or two cities in Punjab, Bengaluru, and Vishakapatnam where franchisees have already approached them.
At home, Vinodhraj and Sharmila are blessed with two daughters Diya, 8, and Paloma, 6.

Trending Now: