Starting in a 12 sq ft shop, this duo built a Rs 20 crore turnover vada pav chain in five years
Bilal Khan
&nbsp | &nbsp Mumbai
08-April-2021
Vol 12&nbsp|&nbspIssue 14
Two youngsters who met in college and fell in love with each other started a vada pav and pav bhaji shop in a 12 sq-ft space in Mumbai's upscale Kamala Mills area in 2016 with an investment of Rs 5 lakh.

Five years later, Akshay Pramod Rane, 29, and Dhanashree Gharat, 25, are owners of Jugaadi Adda, a Rs 20 crore turnover 34-outlet eatery chain known for its range of lip smacking fusion vada pav.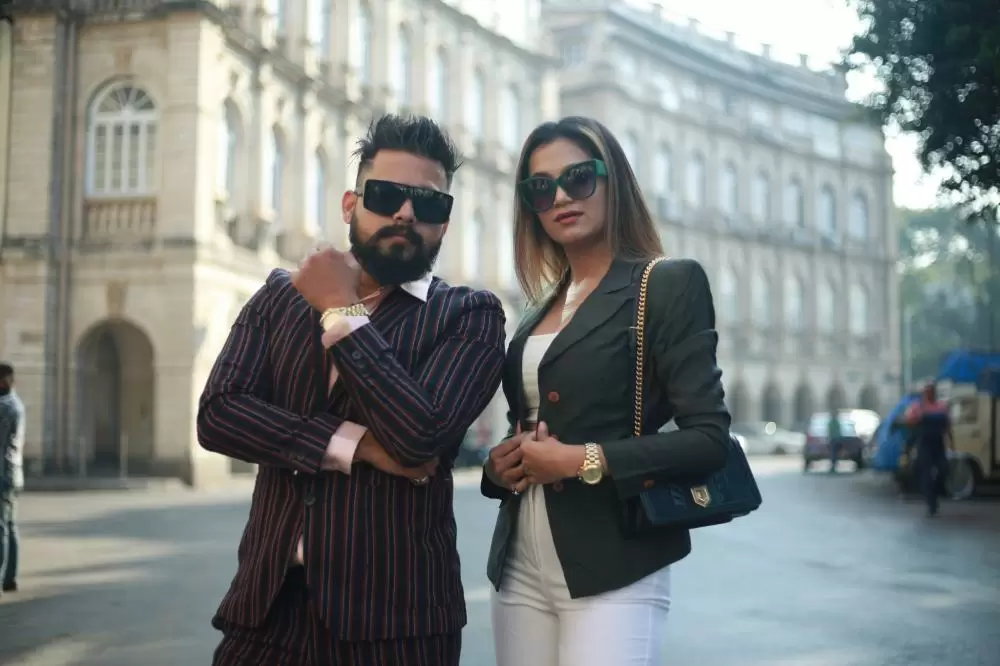 Akshay Pramod Rane and Dhanashree Gharat started Jugaadi Adda from a 12 sq ft space in Kamala Mills in 2016 (Photos: Special Arrangement)

Making delicious variants of the popular Maharashtra snack, the couple chose the franchise model for quick expansion. Out of the 34 outlets, only two are company owned and the rest are franchises.
"We charge Rs 10 to 15 lakh for a franchise and take 5 percent share from the profit of franchisees," says Akshay, explaining their business model.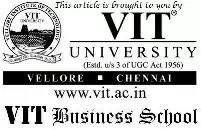 Both Akshay and Dhanshree are involved in the business, which is registered as a proprietorship.
The duo, hailing from middle class families, is today enjoying the fruits of success and drive around in a Mercedes C 200 they bought last year.
Akshay's father worked as a senior engineer at BPCL and Dhanashree's father is employed in the fire services department. Both their mothers are housewives.
Akshay quit his job as a software engineer at Wipro and set up their first outlet at Kamala Mills in 2016 with just two employees - one person to make the vada pav and the other to serve customers.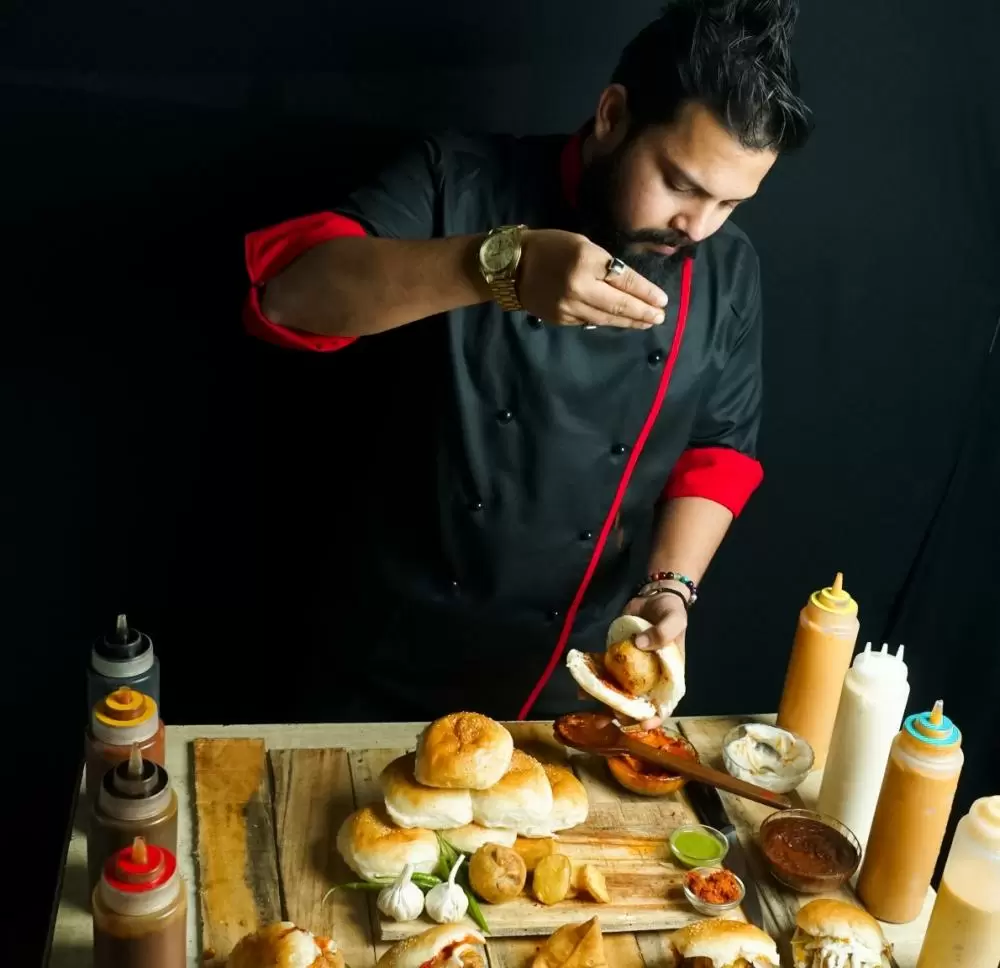 Akshay making one of his vada pav innovations
Initially, the shop served normal vada pav and pav bhaji that is usually available in similar eateries in Mumbai. But Akshay and Dhanashree began to experiment and came up with different variants of vada pav that soon became a huge hit with the customers.
Akshay named his first innovation, the 'Dil Khush' vada pav - a combination of red sukha chutney, schezwan, some spices and pav pan tossed in butter.
"I used to make this dish and taste it myself at the shop. Whenever our customers saw me eating it, they would order it too," says Akshay. "Soon, Dil Khush became a favourite vada pav for many. We did more research and came up with about 40 different flavours of fusion vada pav at one stage. But now we are offering only 16 varieties."
For someone who discontinued his diploma in IT - which he joined after Class 10 – and began working with event management firms for a couple of years before he rejoined the course to complete it and later joined engineering, Akshay's rise as an entrepreneur would come as a surprise to many.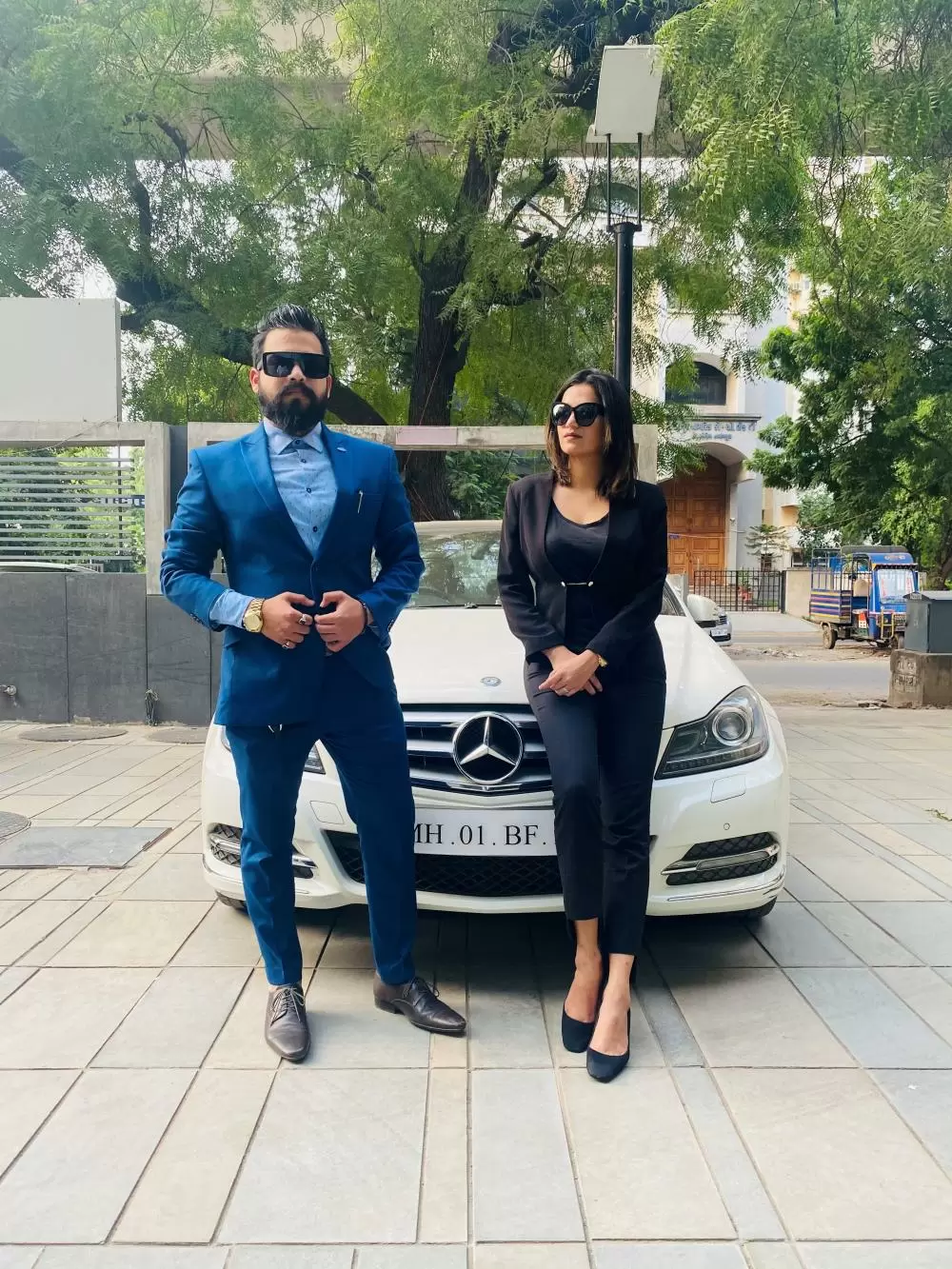 Akshay and Dhanashree posing in front of their Mercedes C 200
Akshay's life took a turn for the better after he met Dhanashree at Vidyalankar School of Information Technology, Mumbai, where he did his engineering.
While Akshay was average in studies, Dhanashree was a topper in class. "When I saw Dhanashree, I fell in love with her," says Akshay. "To get her in my life I had to do well in academics. Eventually, I became one of the toppers in the final exam with my hard work."
Akshay got a job in Wipro through campus placement, but he realised soon that a 9 to 5 job was not his cup of tea.
"I wanted to do something big and unique. I was doing great in my job. I was one of the most productive employees of the company. But still the job did not inspire me," says Akshay.
The duo decided to start a business on the understanding that Akshay would quit his job and focus on the business, while Dhanashree would keep working until the venture stabilised.
Akshay put his heart and soul into the vada pav shop. After he introduced fusion vada pav, business boomed and they set up franchises in Mumbai, Ahmedabad, Thane, Rajkot and Morbi.
"Once we were sure that the business had taken off, I quit my job where I earned an annual salary of Rs 5.5 lakh," says Dhanashree, who was then with TCS as a System Engineer.
While the franchises together generate monthly revenue of around Rs 1.5 crore today, their two outlets do an annual business of Rs 3 crore. The price of vada pav ranges from Rs 20 to Rs 50 in their outlets.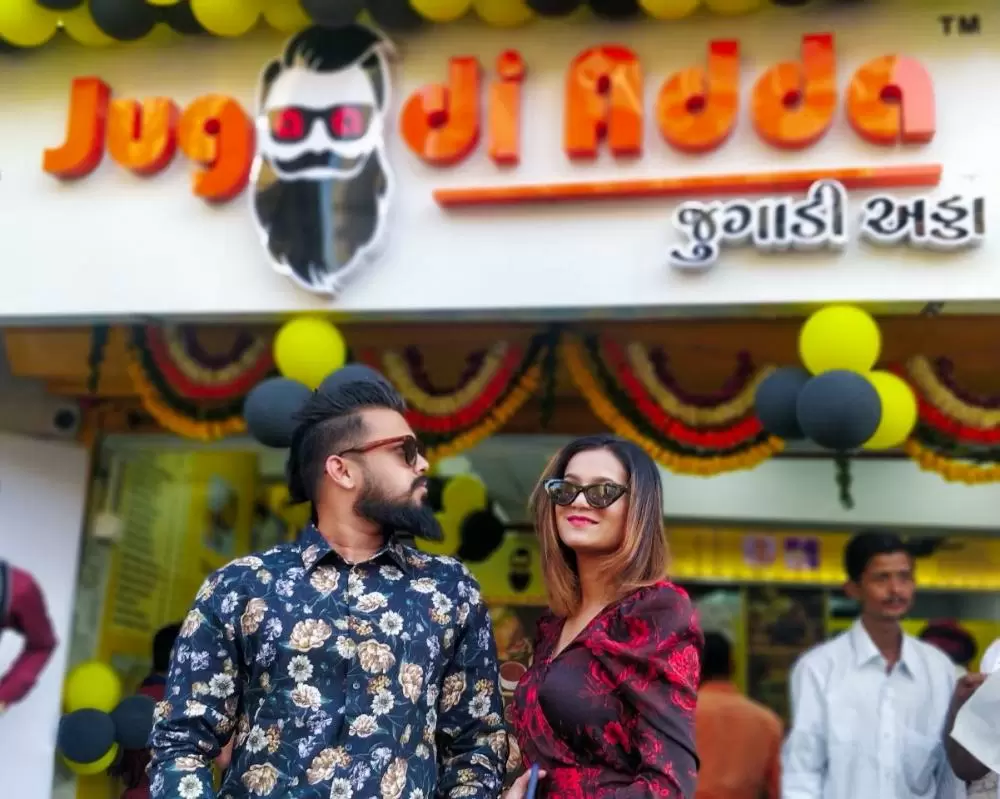 Jugaadi Adda is now a 34-outlet eatery chain with units in different parts of Maharashtra and Gujarat
"To maintain the quality of the vada pav, we supply the raw materials from our Mumbai warehouse to all the outlets," says Akshay.
"Our vada and pav both are bigger than the vada pav in the market. That's why we made our slogan as 'Bhai ka vada sabse bada' (Loosely translated it means, 'Your brother's vada is bigger than others.')"
Meanwhile, Akshay and Dhanashree, who loved to do parties, and travel together to different places, are now hard pressed for time.
But they don't regret being busy. "We are happy that we are together most of the time because we are in the same business," says Dhanashree.
"Before we started this business we used to spend weekends partying, watching movies and going on vacations. Now we spend late nights discussing many ideas and learning new skills for the business.
"We sleep only 3-4 hours often. We believe without hard work we can't make any dream successful."
The duo is planning to get married soon and expand the brand internationally once the COVID-19 pandemic gets over. "We already have franchise enquiries from other parts of the world," says Dhanashree.

Trending Now: