Left without jobs, college buddies build a Rs 67 lakh turnover profitable business in eight months

Partho Burman
&nbsp | &nbsp
20-March-2021
Vol 12&nbsp|&nbspIssue 11
Two college buddies with a passion to start a venture of their own, were pushed to taking the entrepreneurial plunge during the COVID lockdown last year since they had pretty much nothing else to do.

Chandra Shekhar Singh, 27, and Pratik Bhosle, 28, launched Wellspire, an electric pressure cooker brand on Amazon, investing Rs 20 lakh in the venture.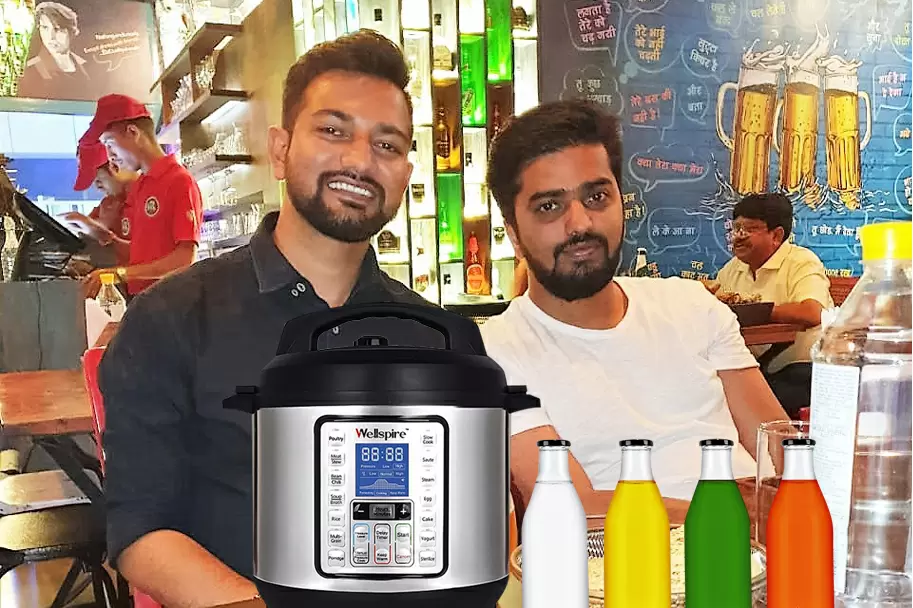 Chandra Shekhar Singh and Pratik Bhosle launched Wellspire multi cooking pot on Amazon during the lockdown (Photos: Special Arrangement/ TWL)

The duo says they have done sales of Rs 67 lakh in just eight months and have got back their investment and are now profitable.
"We started in August 2020 and have sold 3,000 sets until now," says Singh. "We are currently importing the appliances from Japan and China, but we have plans to set up our own plant in India by next year."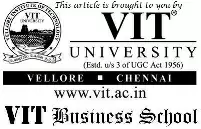 The cookers have been designed to do multiple tasks and carry out the functions of other appliances such as rice cooker, pressure cooker, sauté pan, slow cooker, steamer, yogurt maker, food warmer and gas cylinder.
The appliance can cook 14 different food items in just 30 minutes. It can boil, fry, roast, bake and steam.
Most of their clients are from Hyderabad, Chennai and Kerala. Now they have also started receiving enquiries from customers in Mumbai, Delhi and other cities.
The founding partners, Chandra Shekhar and Pratik, hailing from different cities, met at Dr MGR University, Chennai, where they did their B.Tech in mechanical engineering (2011-2015).
Pratik is from Mumbai, while Chandra Shekhar was raised in Ranchi. Both belong to middle class families. Pratik's parents were both employed. His father worked at ONGC, and his mother is an employee of State Bank of India.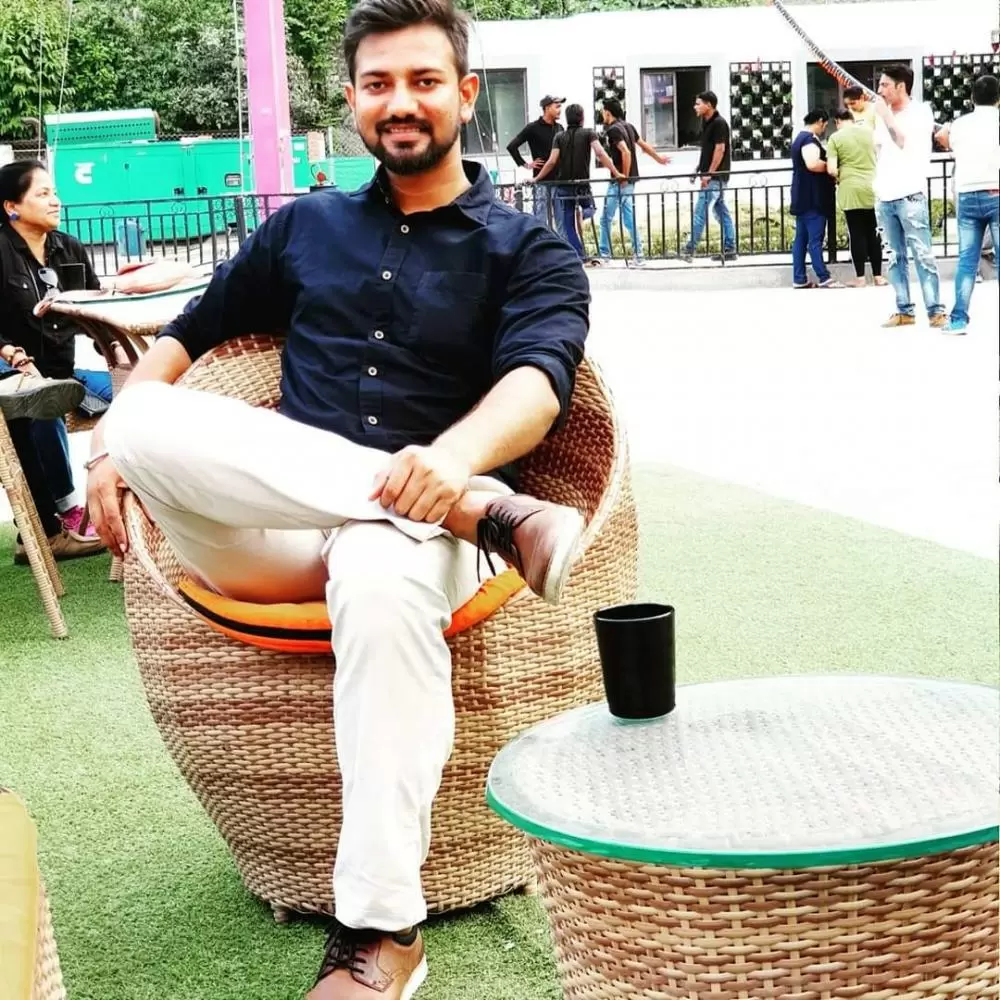 Chandra Shekhar completed his PGDM last year and was without a job when he decided to launch Wellspire

Chandra Shekhar's farther is an agriculturist and his mother is a homemaker. He studied at Ranchi's Guru Nanak Higher Secondary School, where he completed his Class 10 and 12.
Interestingly, Pratik's father decided to send his son to study in Chennai because his son who had scored 96 percent in Class 10 had shocked the family by scoring only 46 percent in Class 12.
"Disappointed with my performance, my father scolded me saying that if I studied in Mumbai I would never become an engineer," says Pratik, co-founder of Vianka Enterprise, a partnership firm, that markets Wellspire cookers.
But Pratik would make his whole family proud a few years later when he along with his classmate Chandra Shekhar would launch a company that would turn profitable in just eight months.
After graduation, Pratik did his MBA from ICFAI Business School (IBS) in Mumbai and took up a job with a startup turning down an offer from Indian Oil.
"I knew if I entered the corporate world I would be trapped in a rat race, and the learning would stop," shares Pratik. "But this company I joined was so small that it didn't even have a proper office. By the time I left, the company was worth Rs 100 crore in a little over three years' time."
The Mumbai-based startup made packaged fruit drinks. As part of its promotional activities, he even sold the drink at Borivali railway station. The brand went on to become the official drink of the Mumbai Indians cricket team.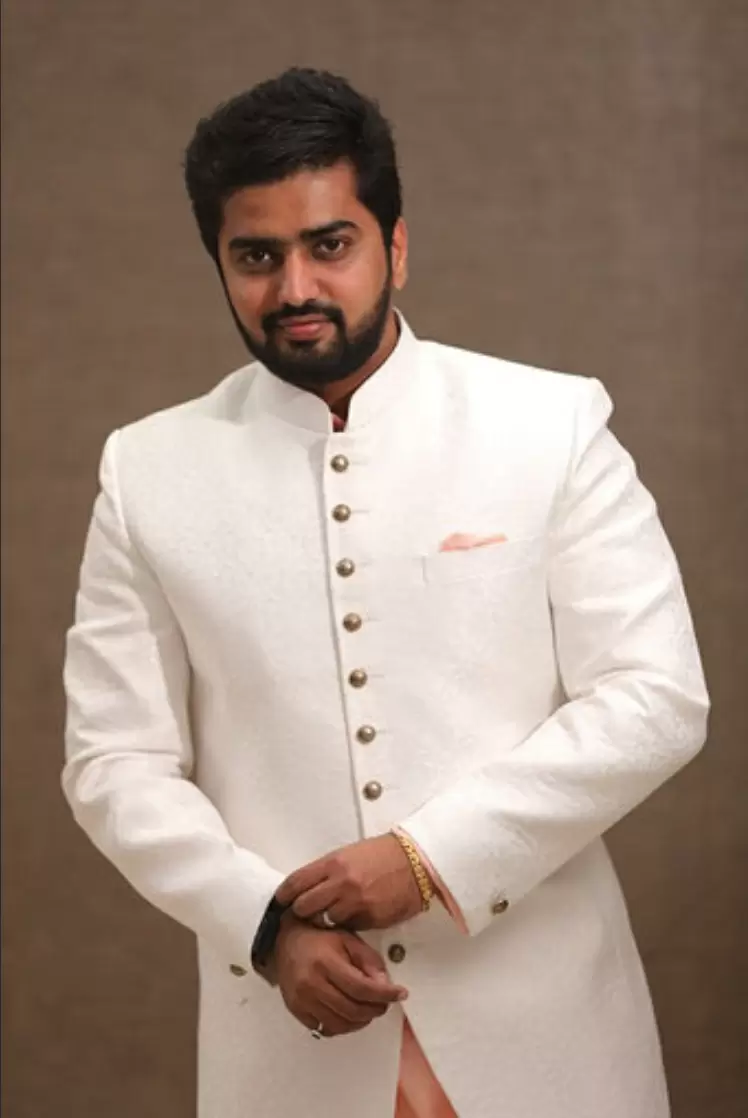 Pratik's parents packed him off to Chennai to do his BTech because he had scored very low marks during his Class 12
Meanwhile, Chandra Shekhar joined a Chennai company as maintenance engineer after graduation and worked there for two years.
Later, he joined a company in Delhi as a Business Operation Analyst. "They make polyester. I was hired to handle their import-export division," says Chandra Shekhar, who later joined Jaipuria Institute of Management in Noida to do his PGDM (2018-20).
Though they were based in different cities, Chandra Shekhar and Pratik remained in touch and kept discussing various business ideas. In October-November 2019, they visited China and Japan to explore options.
Pratik quit his job in December 2019. By the time Chandra Shekar completed his PGDM, the nation was under lockdown and there was no campus placement, nor could he find a job.
The time had arrived to launch their electric cooker project. The duo wasted no time in conducting a survey using Google forms and reaching out to everyone from friends to relatives.
They found there was a need for such a product in the market and launched their business in August 2020. The sales on Amazon and later through their website vindicated their belief in the potential of e-commerce platforms.
"As of now only 5 percent Indians use e-commerce platforms. There is a huge untapped market. If we can tap just 2 percent of this market, we will become king (in our trade)," says Chandra Shekar.
Chandra Shekhar says they are focusing on providing better customer support and have tied up with a third party logistics support company.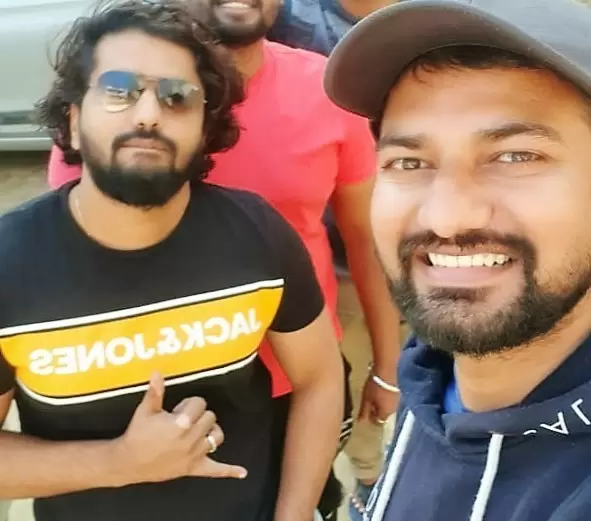 College days were all fun for the youngsters who are now serious entrepreneurs
"In case of any repair, we pick up the product from the customer's place, fix it and deliver it back to the customer without any cost," he says.
A third partner in the firm, Gagan Jaral, is in charge of handling operations from packaging to delivering.
The startup has also launched another brand, Cliink Glass Bottles. They sell the bottles in a pack of four, priced at Rs 520. The 1000 ml bottles can be used for storing water, milk, juice or oil.
The youngsters plan to launch three more products soon - Glass Jar, Air Fryer and Kitchen Plates.
On the personal front, both are fond of playing cricket. Chandra Shekhar had been captain of the university team for three years. His favourite book is 'What They Don't Teach You at Harvard Business School' by Mark McCormack.
"I am a great fan of The Weekend Leader and love to read the success stories of entrepreneurs published in the website for inspiration," he says, explaining why he approached this publication with their story.

Trending Now: