He fell in love with colourful bed sheets and went on to build a Rs 9.25 crore turnover business

04-March-2021
Vol 12&nbsp|&nbspIssue 9
It is said that when you want something badly, the entire universe conspires in helping you to achieve it. Punit Patni was just 22 and fresh out of college when he fell in love with the bed sheets he saw in a factory.

How he turned that love into an opportunity and built two companies that deal with bed sheets, dohars, quilts, and home furnishings, with combined turnover of Rs 9.25 crore is a fantastic story.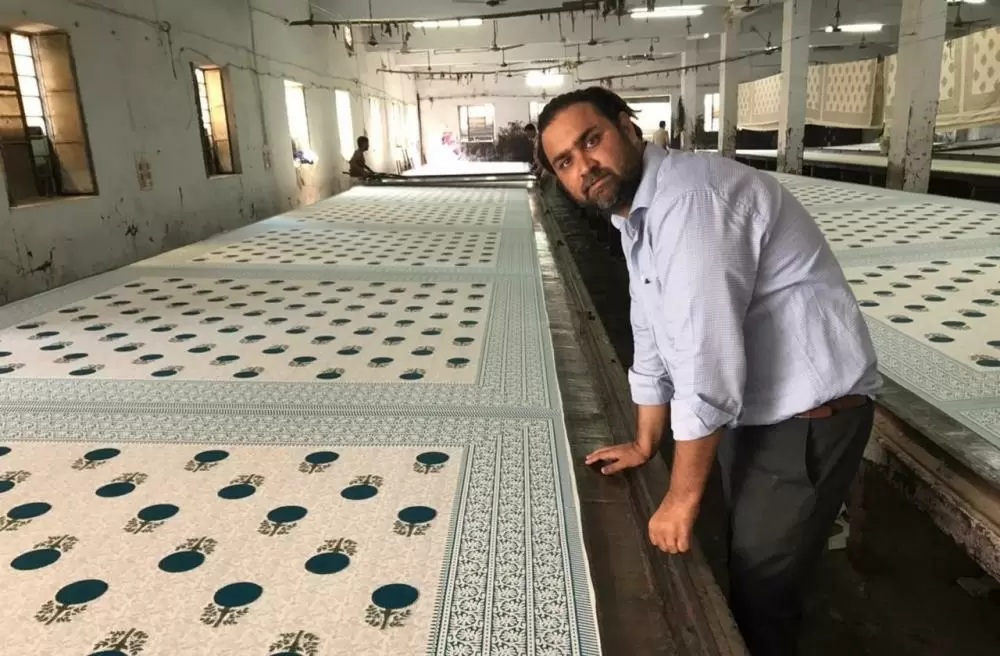 Punit Patni launched Patni Enterprises in 2009 and began to sell bed sheets (Photos: Special Arrangement)

Punit graduated in commerce from Shaheed Bhagat Singh College, New Delhi, in 2008 and returned to his hometown, Jaipur, to assist his father Paresh Patni, a dealer of chemicals and dyes used in the textile sector.
Those days he used to accompany his father during his business visits to textile mills and export houses.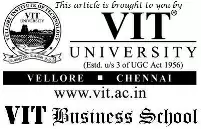 "During one such visit, I fell in love with the bed sheets I saw at a place," says Punit. "I was so fascinated by the beautiful prints that I purchased a few sheets for my personal use.
"A lot of people in the immediate family and friends appreciated the collection and inquired where I got them from. They too wanted it. That's when I thought why not trade in bed sheets."
Around the same time, one of his father's clients suffered losses in his business and could not settle his bills.
In lieu of the outstanding dues, it was agreed that Punit and his father can take bed sheets valued at Rs 2.5 to Rs 3 lakh from the company.
That's how Punit launched Patni Enterprises in 2009 as a partnership between him and his father through a consignment of bed sheets they received from a company that was on the verge of bankruptcy.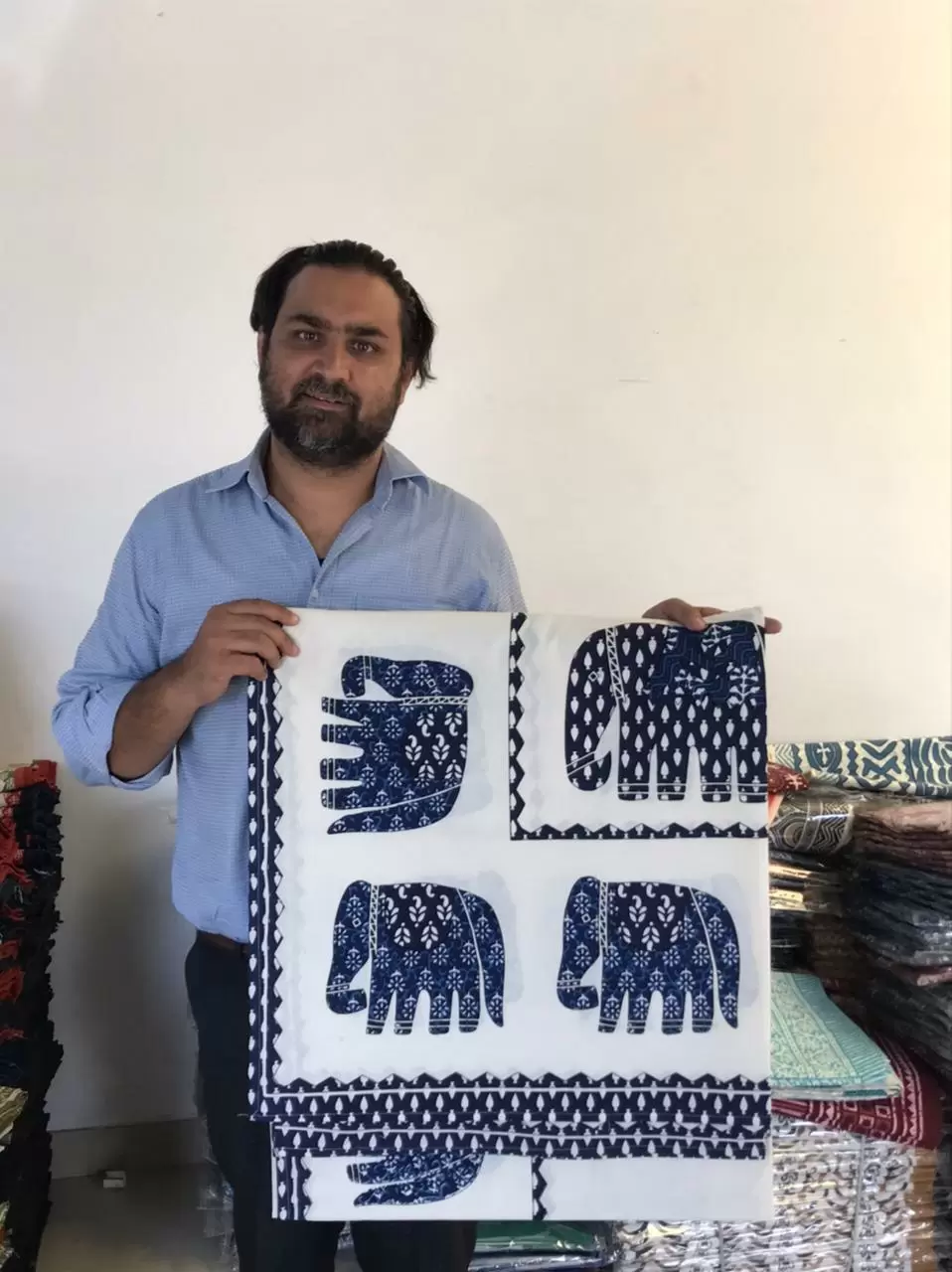 Punit sells bed sheets and other products under the name Chaddarwalas on various online marketplaces

Business grew steadily from word-of-mouth sales within family circles to bulk sales. Punit launched another company, Aarohi Creations, a proprietorship, in 2018, to focus on e-retailing.
Patni's current turnover is Rs 8 crore, while Aarohi's is Rs 1.25 crore.
Patni delivers to wholesalers, while Aarohi creates products under the brand name 'Chaddarwalas', which is sold on online marketplaces such as Amazon, Flipkart, social media platforms such as Facebook, and B2B platforms such as Meesho and Udaan.
While 65 percent business comes from bedsheets, they also make bed covers, curtains, diwan set covers, cushion covers, table mats, napkins and many other products.
Their range of colourful bed linen is cheerfully hand-printed by skilled artisans at Punit's three printing units set up in Sanganer, a suburban hub popular for printing and craft workshops, near Jaipur.
Tracing his journey as an entrepreneur straight out of college, Punit says, "At first, I sold to family members, and then I decided to explore the markets of big cities like Mumbai, Pune, and Delhi.
"I carried a few samples and met the retailers there. I got very good response in Mumbai and Pune."
Initially, he sourced printed bed sheets from third parties. Later, in 2013, he set up his own unit with screen printing and hand-block printing machines. He set up a second unit in 2014 and a third one in 2017.
Punit owns two units, of 18,000 sq ft and 10,000 sq ft area respectively, while the third unit of around 10,000 sq ft is on rented premises. Around 55 people work in all these units.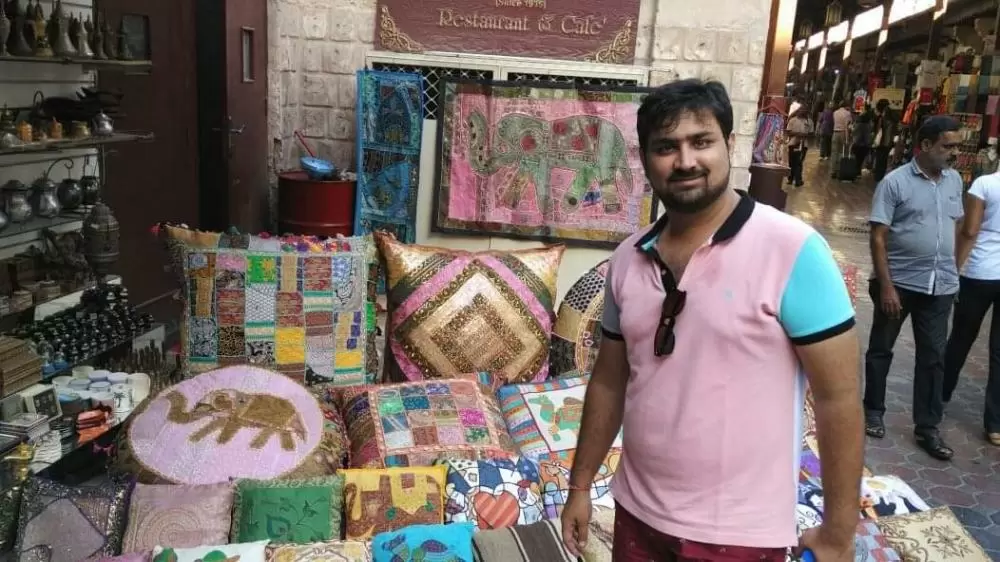 Punit entered business at the age of 22 fresh out of college
He uses 100 percent cotton in his products in different qualities – starting from 104 thread count to 300 thread counts.
"The tiny variations in the block printing, vibrant and meaningful motifs, and the hand-made technique of Indian block print fabric are what makes every piece unique and one of its kind," says Punit.
The bedsheets, bedcovers, dohars, and quilts come in a range of colours and mesmerising designs such as Indigo blue organic motifs, the exuberant Mughal Charbagh hand-block printed collection, Mughal floral motifs, and the floral-jaal bedcovers.
The bedspreads sold by Aarohi Creations range from Rs 949 to Rs 2,400 in cotton, while they have bedspreads and bed covers in silk that costs around Rs 3,200 to Rs 3,600.
Presently, Patni caters to only the Indian market, with Maharashtra, Madhya Pradesh, and Delhi being the major markets followed by Bengaluru and Kerala in the South.
Punit sources the raw grey cotton fabric mainly from the textile hub in Tamil Nadu – in Tiruppur, Palladam, and Erode region - and from Kishangarh near Jaipur.
Washing, dyeing, printing, stitching of products, packing, and quality checking are done at his units.
In a typical bootstrapped fashion, Punit ploughs back the money he earns from selling the bedsheets into the business. So far he has not received any external funding.
In the first year, Patni Enterprises registered a turnover of Rs 8 lakh, followed by Rs 19 lakh in the second year. From then on the company witnessed more than 100 percent growth year on year.
The outbreak of pandemic in 2020 dealt a blow. "There were no sales during April, May, and June," he says. "I was very jittery as we had to pay our credit suppliers. There was no cash inflow from our wholesalers and customers too as they were also in difficult situation.
"The Diwali season opened the doors for us as gifting happened in a big way and business started improving."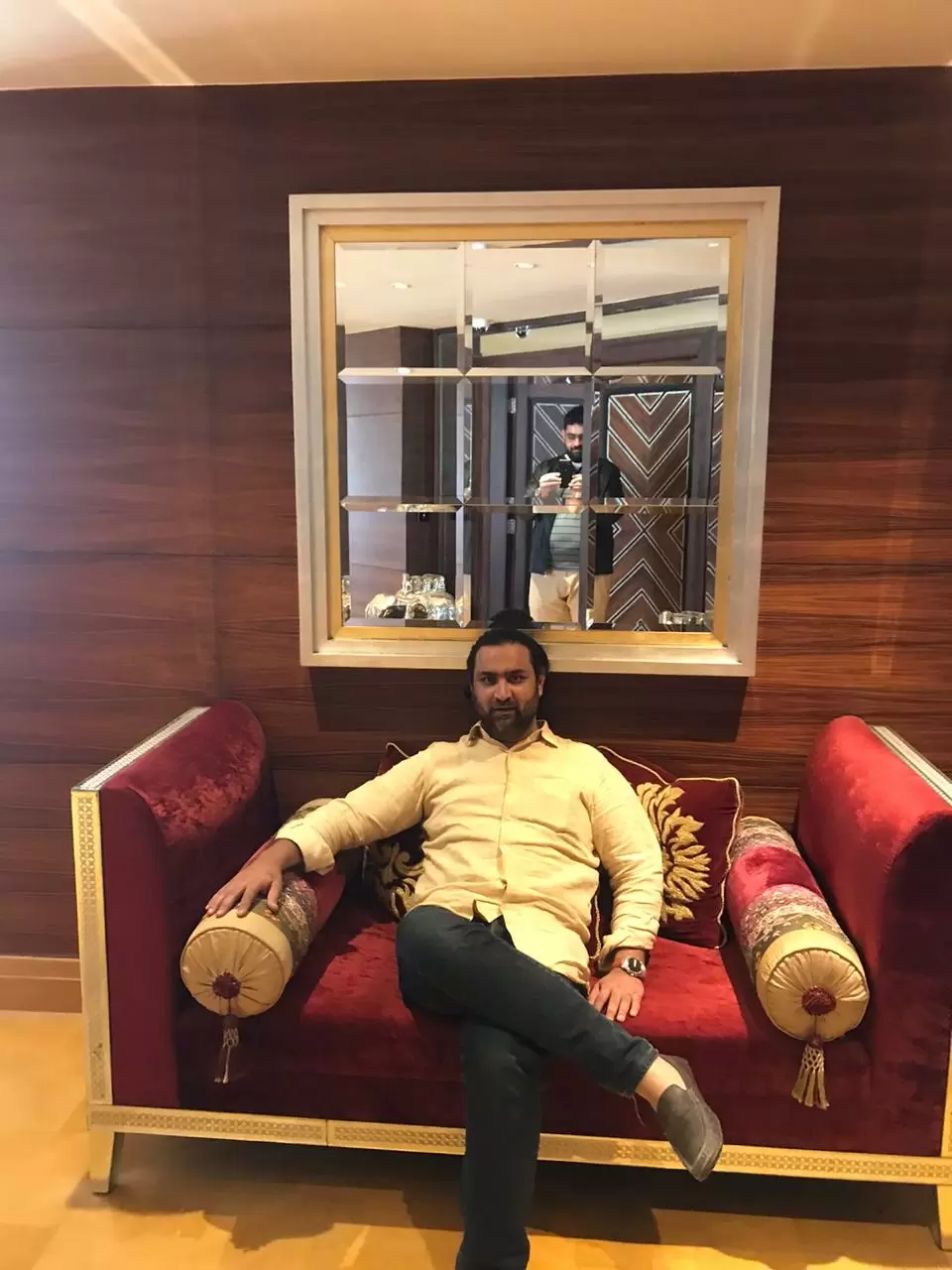 Chinese home furnishing products have taken a hit post COVID pandemic which has benefited Indian players like Patni Enterprises
According to Punit, China, which was a big player in home furnishings, faced a big dent during COVID.
"Since our (retail) traders stopped purchasing from China, it has directly helped people like us, mainly in Ahmedabad and Jaipur," he says.
Punit's dad, who is also a partner in Patni Enterprises, still runs his business and is a distributor for a German company. Punit is also one of his customers.
Punit's wife Manila is a jewellery manufacturer who makes jewellery in emerald, diamonds, and rubies under the name Manila Creations.
The couple has a three-year-old daughter Aarohi.

Trending Now: