From brink of bankruptcy, couple builds Rs 25 crore turnover business with Rs 5,000
Sofia Danish Khan
&nbsp | &nbsp
23-February-2021
Vol 12&nbsp|&nbspIssue 8
Pritesh Asher and Megha Asher, childhood buddies turned life partners were on the brink of bankruptcy when they launched a couple of small businesses - one of which was homemade skincare products started with just Rs 5,000 in 2014 in Coimbatore.

Started in their home kitchen with a house help for assistance, Juicy Chemistry, has come a long way from their humble beginnings. "Our turnover for 2020-21 is crossing Rs 25 crore," says Pritesh.

Pritesh Asher and Megha Asher launched Juicy Chemistry from their home kitchen in 2014 with Rs 5,000 (Photos: Special Arrangement)

Juicy Chemistry offers more than 100 organic products for conditions such as acne, oily hair, hair fall, dark circles (below eyes) and pigmented lips.
But life for the couple has not always been a bed of roses. Early in their marriage they faced several hardships and failures. Two years after their marriage, in 2011, Pritesh who was just 26 then, lost his father to cancer.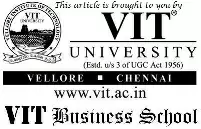 His father had a petroleum products manufacturing unit, but Pritesh couldn't continue the business despite his best efforts.
"I had failed 18 times to raise capital, to get a partner, to sell off some machinery," he says, looking back on those hard days.
"It was a difficult phase in my life personally as well as professionally. We went bankrupt, and at one point of time putting food on the table for my family became difficult."
To supplement household income, Megha took up Mehendi orders for weddings and later set up a small boutique to sell designer dresses under the label Megha Asher Design.
"She became the bread earner of the family," says Pritesh, who sold guest houses, property and factory land to settle bank debts. "I had to clear 11 bank debts and private loans to exit the business."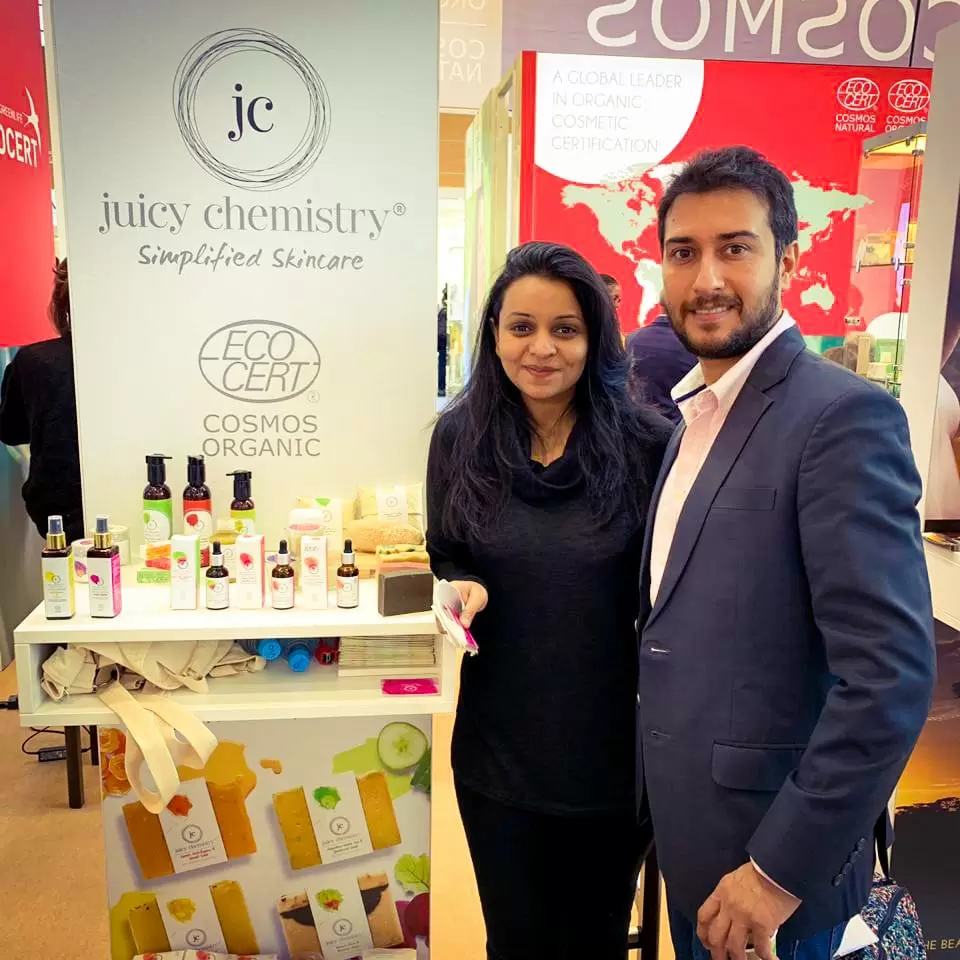 Pritesh and Megha met at school first and later became life and business partners

Pritesh started looking for opportunities. "I had nowhere to go as I always thought I would take over the family business. I started helping Megha. I went to Dubai for 30 days to look for opportunities, but nothing worked out.
"We considered shifting to Australia, as we had friends there from college days but then my mother had to be taken care of," says Pritesh, reflecting on the time in his life when all the doors seemed closed.
Megha's boutique, which started doing well, became their lifeline. The garments were made at a workshop in Mumbai – where Meha's mother lived and took care of the business - and shipped to their outlet in Coimbatore.
Megha Asher Design did a business of around Rs 25 lakh annually, with about 30 per cent profit margin.
"Clothing was always a passion. It gave me great joy to wear tailored clothes that were unique. When I shifted to Coimbatore post marriage I was always complimented on the way I dressed or styled my outfits. That's when I saw the opportunity to create my own label and a line of customised clothing," says Megha
"The idea took off well and business picked up. My entire workshop was set up in Mumbai and my mother was an integral part of this journey as she was the one who instilled my love for tailored clothing. She was the backbone of the boutique."
The idea of launching organic skincare products had occurred to the couple while they were looking for some organic lotion to treat Megha's acne-prone skin.
It was then that they found that products that were labeled as organic or natural contained preservatives, parabens and mineral oils. Pritesh was familiar with some of those chemicals as they were used at his father's petroleum products manufacturing plant.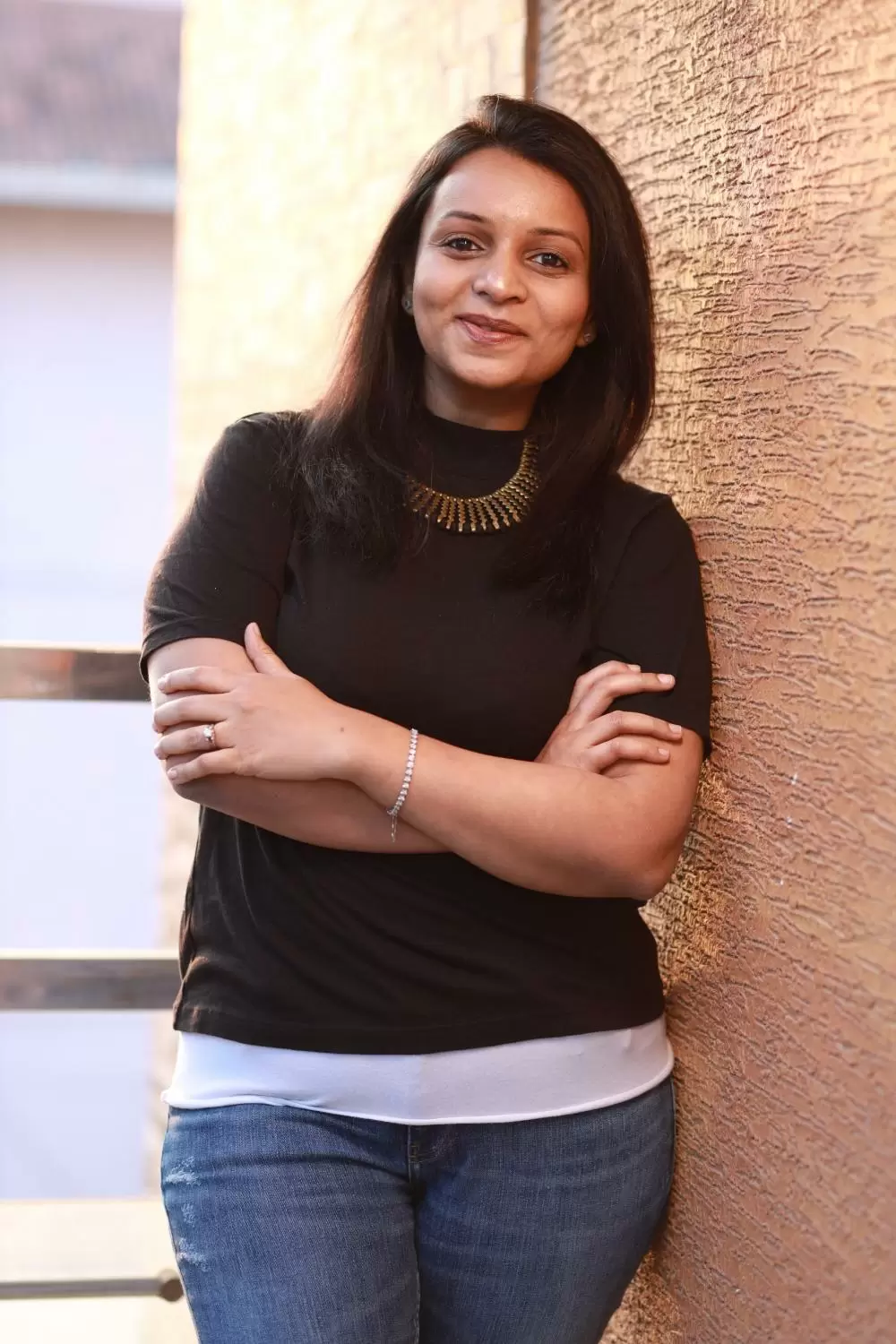 Megha had earlier launched a boutique which did well to support the family during the hard days
He found that even herbal tea contained chemicals. "People don't know the ingredients that the products they consume are made of," he says, adding, "Even babycare products contain chemicals, despite claiming to be natural."
Pritesh and Megha met at Chinmaya International Residential School in Coimbatore, where they both studied. They were classmates in Class 11 and became friends.
"When we met I was the loner who preferred to be surrounded by books and music and he was one of the most popular guys in school," says Megha.
"To say I was intimidated was an understatement. His way of thinking, talking, living life was completely different from what I was used to. I guess opposites attract and that's how it felt each time I was with him."
Later, both attended Griffith University in Australia. Pritesh pursued Bachelors in Business Management while Megha chose one in Criminal Science and Justice System.
In 2009, when Megha was 25, and Pritesh 26, they got married with their parents' blessings.
"When we started Juicy Chemistry, the response was good," says Megha. But the challenge was to explain about the product to customers, why its look and feel might appear different from other mass produced products in the market and so on.
"We quickly understood that it was the only strategy needed to grow our business. No false promises, no fake premises, only sharing what the product is made with, why the ingredient is the hero and how we made the product remained our strength," says Megha.
In the initial days, they sold their products via Facebook and WhatsApp. In 2016, they listed their products on Amazon.
The same year a video of their products went viral and business boomed. "We couldn't put the phone down, as we continuously received orders. We started doing exhibitions in Delhi, Mumbai and other metro cities as well," says Pritesh.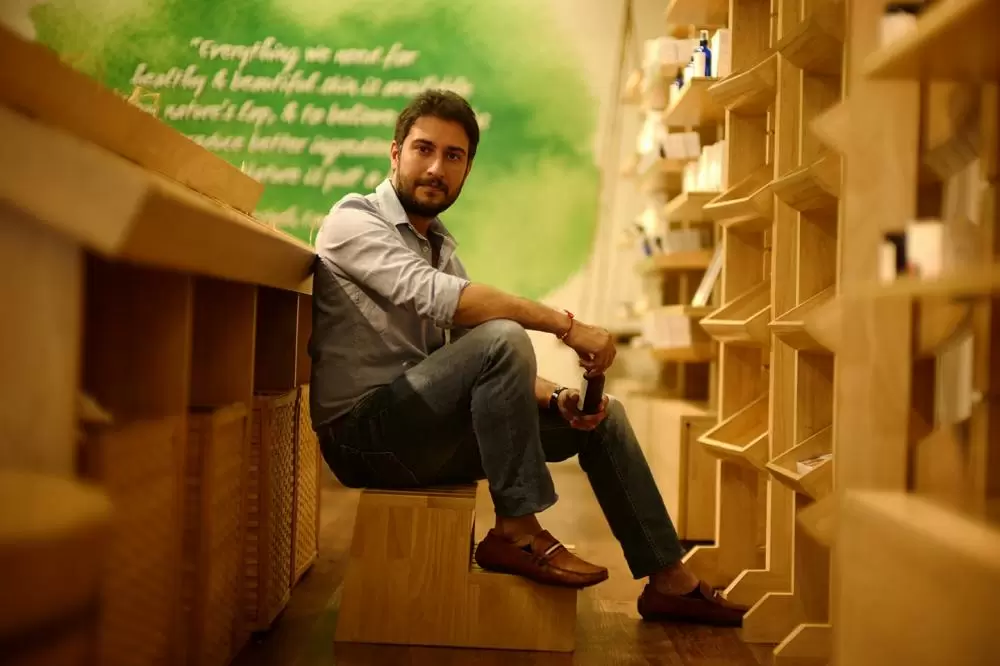 Pritesh insisted on getting Ecocert certification thought it cost a lot of money
In 2017, they moved from their home-office to a 2,500 sq ft property in the heart of the city, where they set up their office and factory.
They also obtained the prestigious Ecocert certification for their products. (Ecocert is an internationally recognised organisation based in France providing organic certificate to cosmetic brands.)
"It was extremely expensive and difficult certification to get. I looked at Megha and told her that we have to get it, though it will require a complete change in our setup."
"They have a long check list, which includes details of people from whom we procure raw products. It took us about two years to complete the process," shares Pritesh.
Today, Juicy Chemistry imports raw materials from across the globe. They have customers in 35 countries and distributors in six countries. Their products cost anywhere between Rs 350 for a lip balm and Rs 1,100 for hair oil.
In 2019, they received a seed funding of Rs 4.5 crore. The company has invested in adding new machinery and expanding their production facility.
The COVID lockdown slowed down their growth. "We stopped manufacturing our products and started making sanitisers to keep the employees engaged," says Pritesh.
"I became active on Instagram and gave people lots of DIY formulas for skincare. And my Insta followers increased from 80k to 130k. Now we are back on track."

Trending Now: