Two college friends turn match-makers and earn crores of rupees uniting couples in marriage
Sofia Danish Khan
&nbsp | &nbsp New Delhi
08-February-2021
Vol 12&nbsp|&nbspIssue 6
Leveraging technology and a wide social circle they were part of, college friends Mishi Mehta Sood and Tania Malhotra Sondhi decided to launch a personalised matrimonial website that offered suitable matches for members while protecting their privacy.

MatchMe, launched by the Delhi-based duo in 2015 with Rs 4 lakh, is now nearing completion of 100 marriages, and clocked a turnover of Rs 1 crore during FY 2019-20.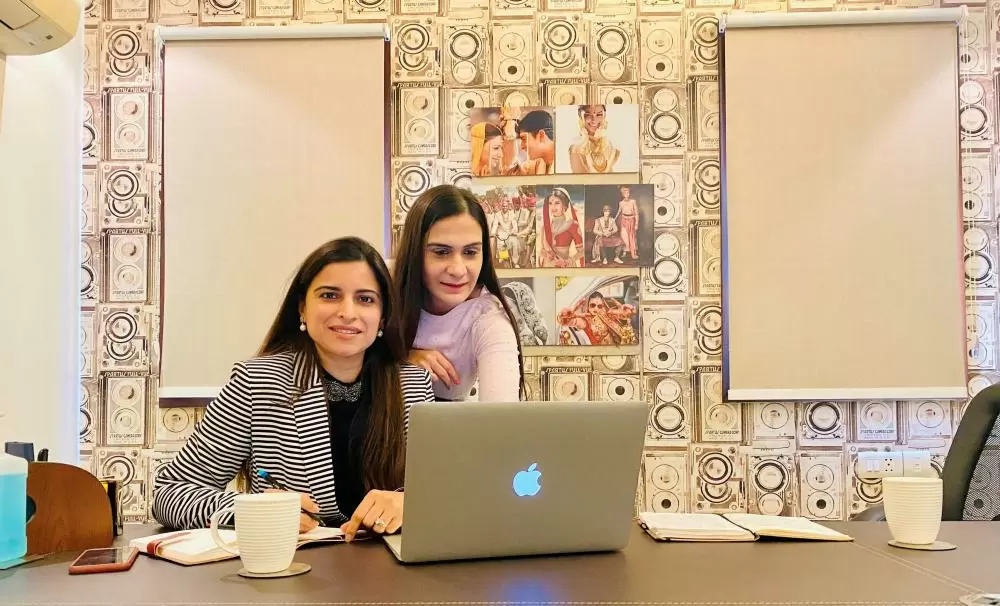 Mishi Mehta Sood (standing) and Tania Malhotra Sondhi started MatchMe in 2015 (Photos: Special Arrangement)

"We hired some employees initially but then we lost the personalised touch. We now only partner with women who have a great social circle, time and passion for this job," says Mishi, 39, explaining the business strategy that currently works on a lean model with no employees.
The company - registered as Yanara Consultants (LLP) – has three more partners besides the two founders.
Mishi and Tania recovered the initial investment of Rs 4 lakh within three months of their launch and generated revenue of Rs 40 lakh in the first year itself.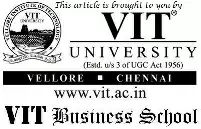 "We connected with people via social media. Our basic membership is Rs 50,000 and people pay another Rs 1.5 lakh when they find the match.
"In premium plan, for people who have some specific requirements, we charge Rs 1 lakh and then Rs 4 lakh on finding the match," says Mishi. The venture kicked off to a roaring start as word spread on the social media about their service.
"The response was phenomenal in the first year," Mishi gushes. "We both had a huge network that went back to our boarding school and college days. We were able to match about 18-20 couples that year."
Mishi studied at Lady Sri Ram college where she did her graduation in Maths and Economics (2001- 2003). Later, she did her MBA in finance from Amity University (2003-05), where she met Tania.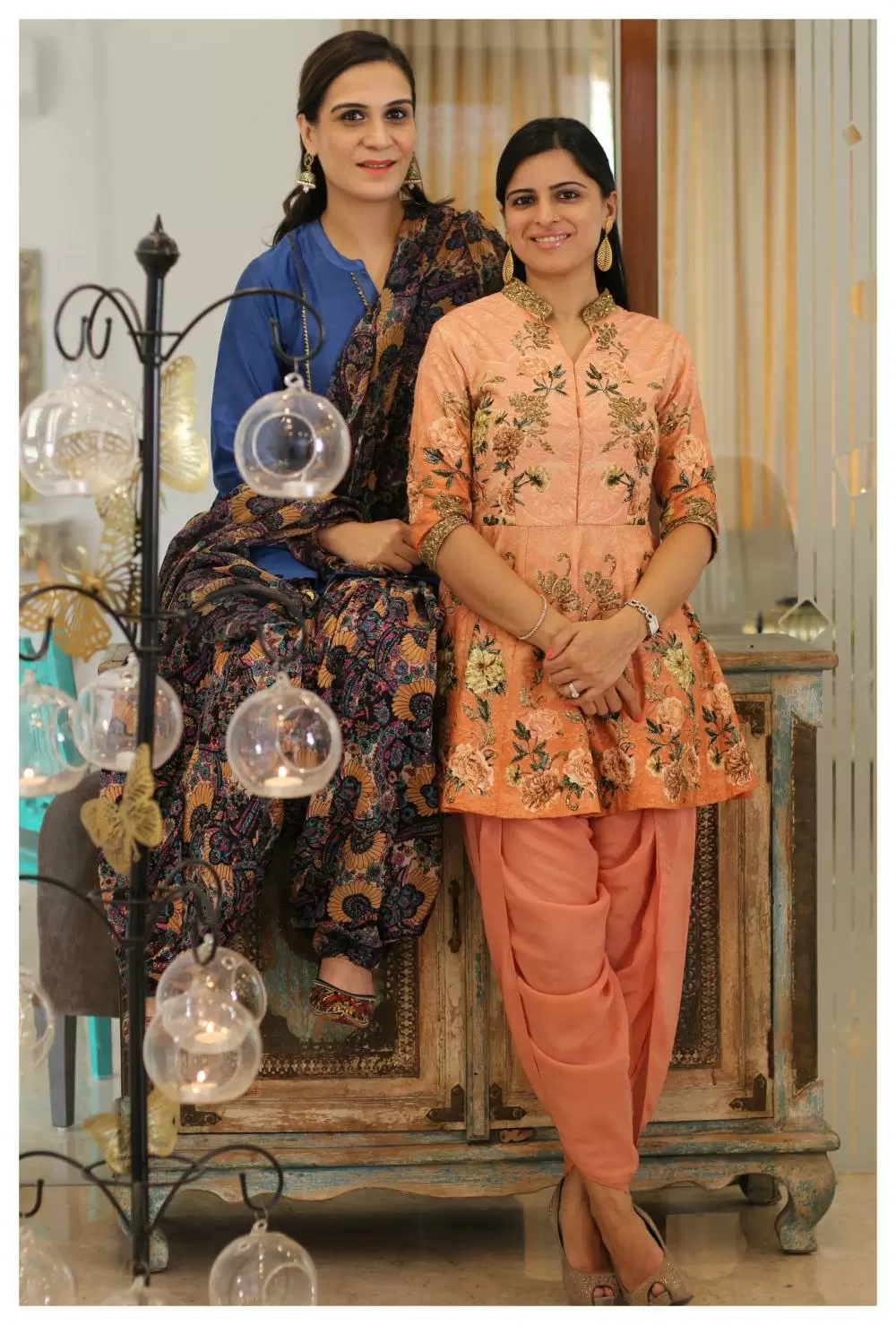 Mishi and Tania were classmates at Amity University where they both did MBA

Mishi is your quintessential Punjabi girl, born in Pathankot. She studied at some of the best boarding schools in India – Class 10 at Sacred Heart Convent, Dalhousie, and higher secondary at Mayo College, Ajmer.
She enjoyed connecting people right from her younger days. At 22, she got her best friend, Savira - whom she knew since the age of seven - married to her elder brother Abhijeet.
After her MBA, Mishi worked as a financial consultant for two years before joining her family business, Bhasin Motors, a car dealership in Delhi, in 2007.
Two years later, she got married to Nitin Sood, whom she had been dating since she was 18. "I met Nitin at Club Imperial 1911 (Imperial Hotel) in Delhi. Nobody introduced us, but we just clicked," says Mishi.
The couple dated for many years before tying the knot. After marriage Mishi took a break from work, until her daughter turned five. Then she got reconnected with Tania, her classmate at Amity.
As they talked about friends who planned to get married and their experiences with marriage bureaus, the two realised that there was a need for a personalised match making concept.
It was the spark for MatchMe. Six years later, with 800 registered members and nearly 100 matches, they have plenty of reasons to celebrate.
"Today cosmopolitans are looking for matches, with no boundation of religion or caste," says Mishi.
But members do have other expectations and apprehensions, which they address with professionalism.
Mishi recounts some cases to illustrate how matches get fixed.
A 36-year-old man had tried everything from bureaus to traditional match making processes before reaching to them.
"He was well educated, and lived in Singapore. We introduced him to a 29-year-old girl. He was a bit apprehensive about the age difference," says Mishi.
But the man flew down to Mumbai to meet the girl, and within 15 days, things got fixed. "They now have a daughter. I can go nonstop about matches and clients," she says.
In another instance, a young widow, nearing 40, got married to a 50-year-old guy after about two and a half years since their first introduction.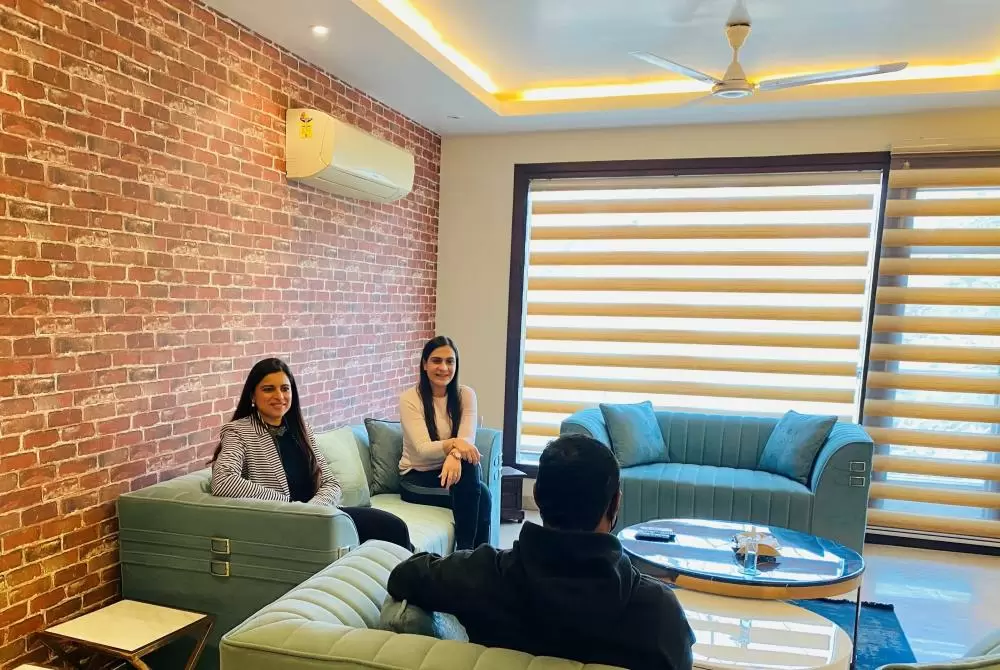 Mishi and Tania usually meet their clients at their office in Delhi to understand their personality
Unlike other matrimonial websites the members do not have access to the entire database of other registrants.
"Only the founders and partners create a match after checking the database and they make the introductions," says Mishi.
"A lot of clients have married after the first introduction. However the search is not time bound, and we will continue to help the members till they find the right partner."
The founders usually meet the clients if they are in India, but during lockdown all the meetings happened via video calls.
Mishi or her partners would also be willing to meet the clients if they are out of Delhi, but the client needs to meet their travel cost.
The conversation with clients usually last for about 45-60 minutes, during which time they try to understand the person - about their childhood, their family and their friends to gauge their overall personality.
The founders also have a brief chat with parents to get an understanding of the family, and usually there are great takeaways.
"When we try to match, we ensure that an outdoorsy person meets someone with similar interest," says Mishi. "We have a software that helps in matching people. Then we share the pictures (of the person) with potential matches."
2020 lockdown got her thinking about expansion plans. "We have a comfortable reach in India, without having physical offices everywhere. But we realised that there is great scope in Dubai where there are Indians looking for matches," says Mishi.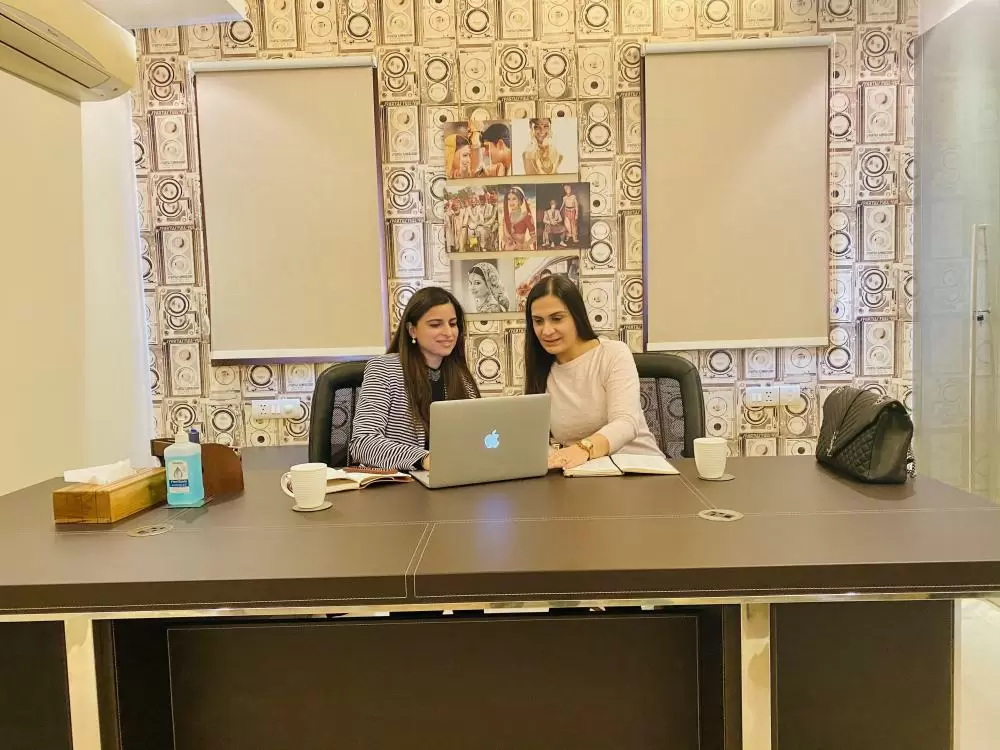 Work is great fun for Mishi and Tania
"And we met our fifth partner, Nippa Bhatia, who belongs to Delhi but has been living in Dubai for 22 years. She is a woman who has a great network there, and has the time and zeal to extend to Dubai what we are doing in India."
They plan to inaugurate their Dubai office soon and have plans to enter Canada and the US next.
MatchMe also offers the services of a detective to get a verification of potential matches for an extra fee, which can cost from Rs 25,000 upwards depending upon the work involved.
"We also have a relationship coach Roshni Deo on board, and couples can meet her if they desire to do so," says Mishi, as she lists out the chargeable services they provide to customers.
She says that during the Covid lockdown, many people in the country searched for personalised match making on Google after watching the Netflix series 'Indian Matchmaking'
"They were surprised to see that such services are available in India. Many have regeistered with us and the marriages are being finalised now, and we are hoping to close the financial year 2021 at Rs 1.5 crore," says Mishi.
Wish to share your story?
Trending Now: