How a teenager who sold boutique items door-to-door built a Rs 487 crore turnover business empire
Sofia Danish Khan
&nbsp | &nbsp
28-December-2020
Vol 11&nbsp|&nbspIssue 53
From being a shy teenager who had to be pushed by her mother to do door-to-door sales of products from their neighbourhood boutique, Delhi girl Bhavna Juneja grew up into a go-getter entrepreneur, building a USD 65 million (approximately 487.5 crore) turnover business empire in less than 20 years.

Bhavna, 45, set up her first venture at age 17, becoming a buying agent for an US company, SS Dweck & Sons.

Later, after her marriage at 21 years she moved to the US, where she joined as a receptionist in an IT startup, proved her mettle in sales bagging deals worth millions of dollars in a short span, and went on to own the company.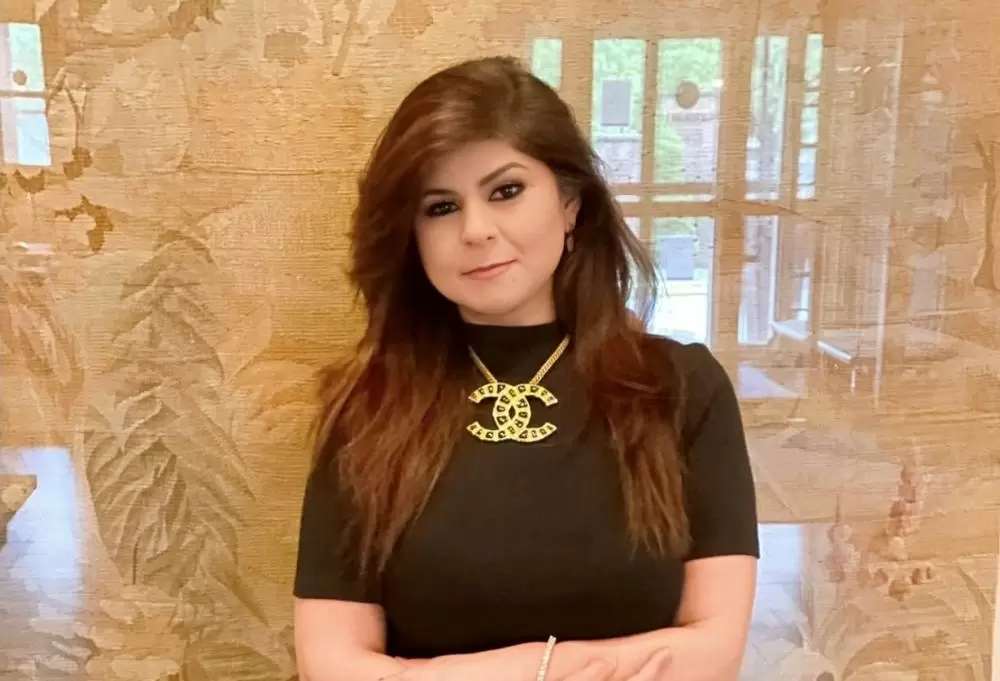 Bhavna Juneja started her first company at the age of 17 and went on to become a serial entrepreneur (Photos: Special Arrangement)

Currently she owns Infinity, a pharmaceutical and life sciences company, Vanator an AI based RPO (recruitment process outsourcing) firm, Jammu, a fashion retail outlet and Mpowered, an assets management company launched in June this year.
Entrepreneurship might have been in her genes, but it was her mother who trained her in sales and infused the confidence in her to chase her dreams.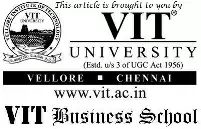 "My father ran a catering business in London. He had introduced Samosa there and was known as the 'Samosa King'," she reminisces.
Her parents separated when she was just 13 and it affected her immensely. The second born amongst three siblings, she became reserved and aloof. "But my mom pushed me and ensured that I went out and met people," she says.
"She would send me to sell crystals, decorative pieces and other such things from her boutique door-to-door in the residential areas of Defence Colony, New Delhi, where we lived.
"She taught me early that 'if people said no, you need to try harder and learn to handle things better.' So she would send me to the same house that refused to buy a product with another item and I would finally get a deal."
It was a life lesson for Bhavna, who would soon shed her inhibitions in approaching people, and go on to start her own company at the age of 17.
She did her higher secondary from Mater Dei School and took her BA (1994-97) degree through correspondence from Delhi University to save on expenses.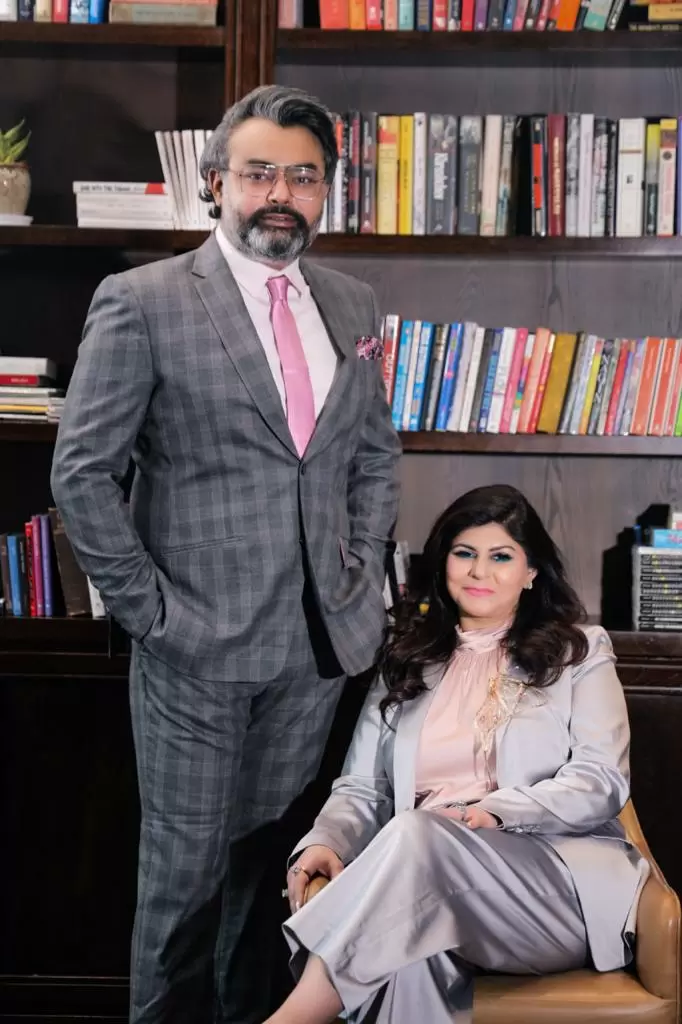 Bhavna with Sudeep Singh, her business partner and co-founder, MPowered

In 1995, she started Spectra Shades International, a trading firm dealing with home furnishings, and got a list of foreign buyers from India Trade Promoters Organisation. She connected with SS Dwecks & Sons, a New York based company, and struck a deal with them.
One of the company's representatives who came down to India to meet her, appointed her as their 'buying agent' for India and handed her a cheque of USD 3000 as advance commission to start the purchase process.
"As the company's agent I travelled to various parts of the country for the next four years, and I was very happy with the way my life was going," says Bhavna.
At 21 she got married to Vishal Khurana, and the couple shifted to the US.
"My mother was a divorcee and she knew how critical the Indian society is of such families, so I had to agree to the early marriage," she explains.
In the US, she joined as a receptionist in an IT startup. "Since my heart was in sales, I convinced them to let me try my hand at sales and got my first order with Caterpillar," she says. "Within a year I took the company's revenue from 0 to USD 2 million." She went on to own the company and sold it later.
In 2004, her husband moved back to India, but Bhavna stayed back in the US with her daughter and son.
The year 2005 was most painful for her as her pillar of support, her mother, passed away due to cancer. And in 2009 she got divorced.
But none of the setbacks hampered her growth.
In 2013, she founded Infinity, a pharmaceutical and life sciences company that provides IT services for biotech, pharmaceutical and medical device companies globally. The company has operations in the UK, Canada and India.
She launched the company with her own funds, but later US-based entrepreneur Shelly Nichani invested in it. Infinity currently employs more than 700 people and accounts for an annual sales revenue of USD 35 million.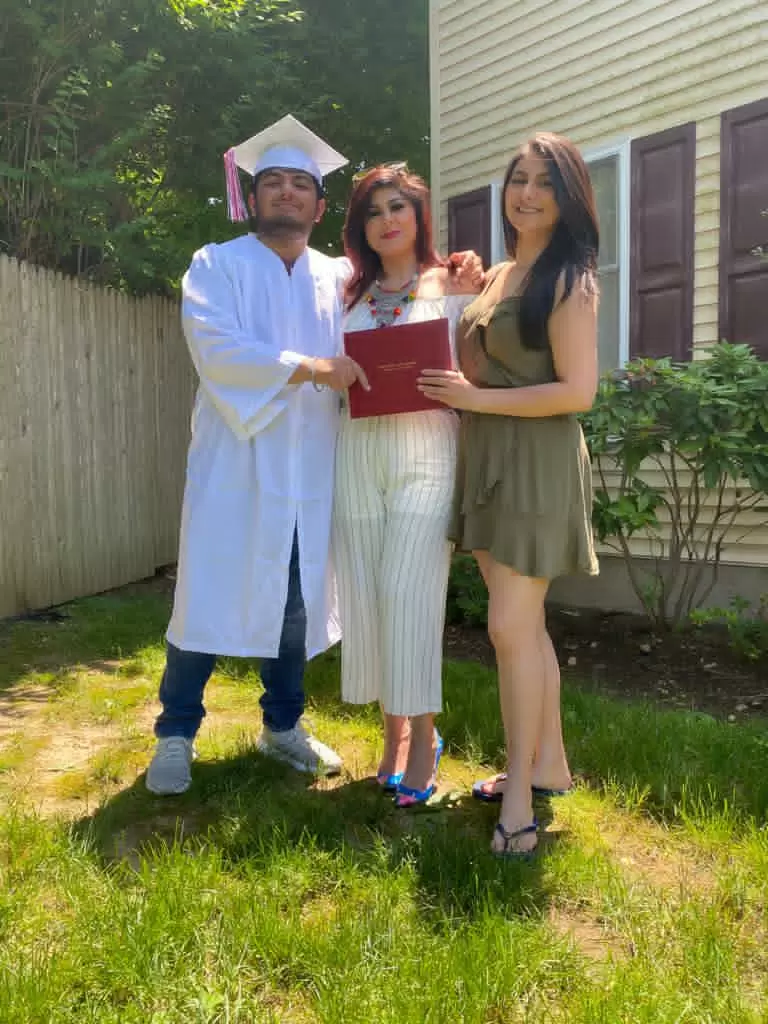 Bhavna with her son and daughter
In 2018, Bhavna started Vanator, an AI based RPO company headquartered in the US and also launched a fashion retail outlet, Jammu, in Noida.
In 2019, Bhavna met Sudeep Singh, when he was CEO at GoWork. The duo got talking and became co founders of Mpowered, an asset management company, in June this year.
The company creates IoT enabled offices for MNCs and integrates technology to optimise the use of workspace.
"We are sitting on 3 lakh sq feet projects in Gurgaon, Noida and Hyderabad, so the year looks good," says Bhavna. "For the future I want to go back to the roots and bring more women to the workforce by imparting them education and building more schools for girls."
Wish to share your story?
Trending Now: