Small town youth builds muscles and income from his gym chain, which is a Rs 2.6 crore turnover business now
Gurvinder Singh
&nbsp | &nbsp Kolkata
17-December-2020
Vol 11&nbsp|&nbspIssue 51
Hailing from the small town of Silchar in Assam, Subhrajyoti Paul Chowdhury arrived in Kolkata as a 19-year-old to complete his three-year Bachelor of Science in Information Technology (BSIT) course at NIIT.

Twelve years later, he is one of the well-known young entrepreneurs in the city. He owns a successful gymnasium chain with a turnover of Rs 2.6 crore and is married to a popular TV and Tollywood actress Debaparna Chakraborty.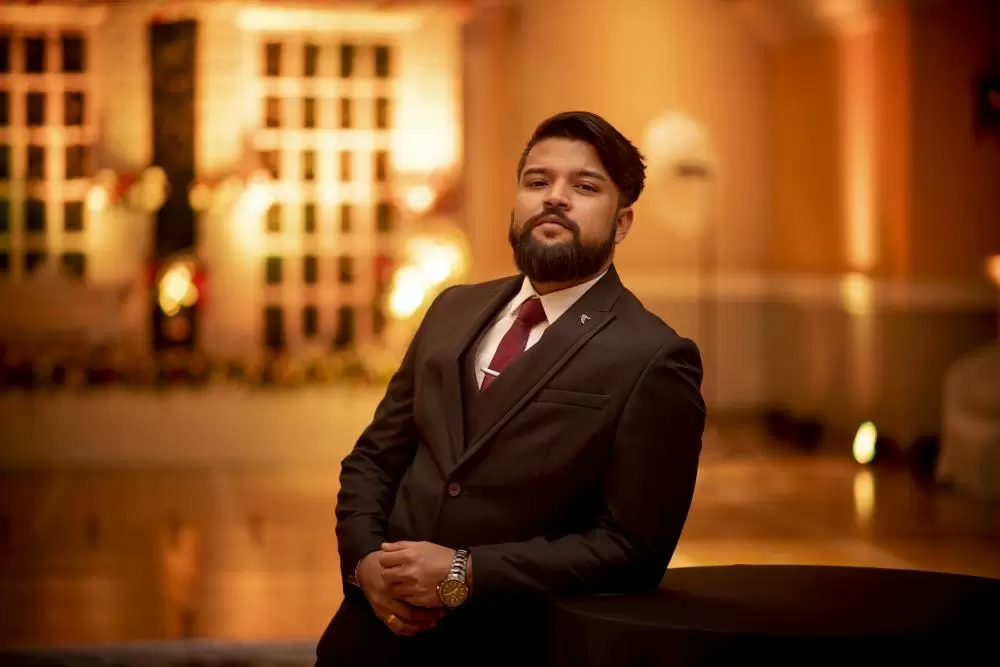 Subhrajyoti Paul Chowdhury, founder, Rival Fitness Studio (Photos: Special Arrangement)

Subhrajyoti, 31, rose from the bottom, working as a freelancer initially and then joining an MNC as a network security programmer, until one fine day he decided to call it quits and launch his own business.
"I was too bad in taking orders and wished to do something on my own," he says. "I worked for about two and a half years at the MNC, writing codes for network security and drawing a salary of Rs 22,000."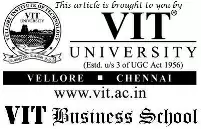 His father, a businessman himself, had sowed the seeds of entrepreneurship in his mind at a very young age.
"My father owned an educational consultancy in Silchar," says Subhrajyoti. "He had tie-ups with several universities across India and offered career counselling to students. He always taught me to make my own money instead of depending upon him."
His parents pushed him out of the comfort zone and encouraged him to be independent from an early age. After completing Class 10 from Maharishi Vidya Mandir at Silchar in 2005, Subhrajyoti attended a school in Guwahati, the biggest city in Assam.
"My parents wanted me to shift to a bigger city to explore it, understand the society and learn how peopled lived there. I too had a keen interest to live in a big city," he says.
He studied Class 11 and 12 at South Point School in Guwahati and passed out in 2007. In those two years he learned a lot, including coding skills.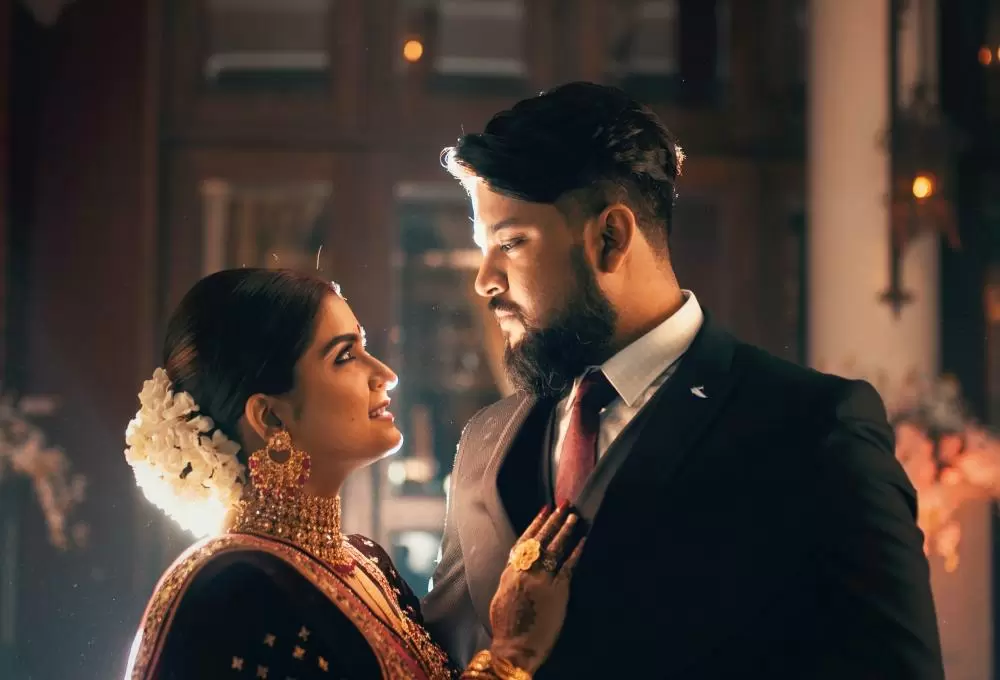 Subhrajyoti with his wife and actress

Debaparna Chakraborty
"During my school days, I developed interest in playing video games because Silchar is a small town and there were no malls or any recreational places to visit. My love for video games continued even in Guwahati and got extended to coding and programming," says Subhrajyoti.
He put his knowledge to use and started working as a freelancer formatting computers and installing Windows XP. "Those days, people faced problems with Windows 95 and wanted to replace it with Windows XP, which had just entered the market," says Subhrajyoti.
"I did the job and charged Rs 300 for it. I also began to install video games in the system. I worked after school hours and during holidays. Soon, I started earning around 24,000 per month which was a big amount back then."
Looking back on his life, he remembers what drove him to work at a young age when there was no need to worry about money as he hailed from a financially sound family.
"My father had taught me that it was hard to earn money and one has to find his own way to make it. He wanted me to understand the value of money," he muses.
Subhrajyoti returned to Silchar after Class 12 and joined NIIT for a three-year course in information technology (BSIT) at NIIT. But he shifted to Kolkata after one year and decided to complete the remaining course from an NIIT branch in the city.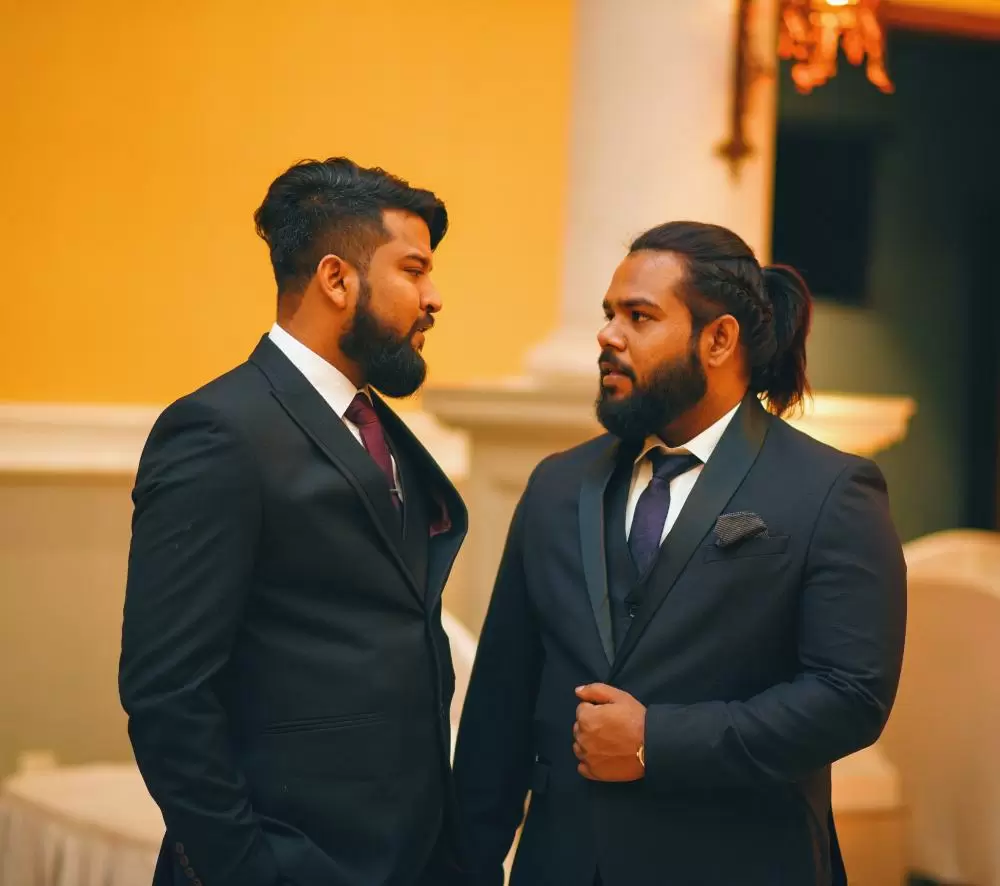 Subhrajyoti with his younger brother Sumanjyoti

"I wanted to live in Kolkata because it was a big city and had better career opportunities. I was planning to take up a job after completing the course," says Subhrajyoti, explaining the reason for shifting to Kolkata.
He completed the course in 2010 and then pursued his interest in coding and programming doing multiple technical certification courses in Oracle and Java till 2013.
He worked as a freelancer using these skills and earned up to Rs 18,000 per month. In 2013, he joined a multi-national company in Kolkata as a Network System Developer at a monthly salary of Rs 22,000. He worked in the company for the next 2.5 years before deciding to quit in 2015.
He wanted be on his own, but he was not sure what line to chose. His father suggested that he return to Silchar and assist him in his business.
Subhrajyoti decided to stay back in Kolkata and figure out a venture. That's when he decided to join a gym to tone his body as he had ample free time.
"I was good in sports and played almost all games at the school level. I am even a good swimmer but had never joined a gym. After quitting the job I decided to join a gym to keep my body fit," he says.
"I hardly knew that the decision would help me find my passion, which would also turn into my livelihood."
Soon after joining a local gym in Kolkata, he found that there were two types of gymnasium centres in the city - one kind which charged too less and was present in almost all lanes and by-lanes of the city, and the other luxury type of gyms that charged a hefty monthly fee.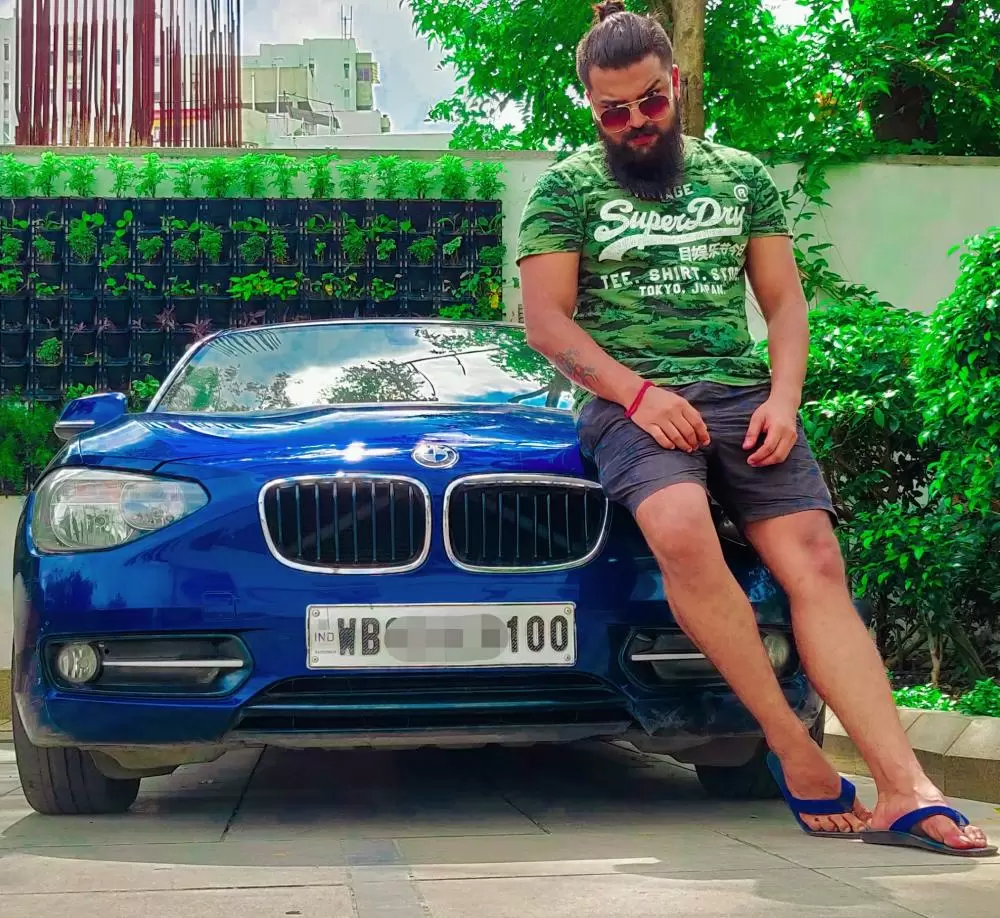 Subhrajyoti with his first BMW that he bought with his earnings

Subhrajyoti immediately sensed a business opportunity and thought of a gym which came with the facilities offered by a luxury gym, but at an affordable price.
"I shared the idea with my father, but he was initially a bit apprehensive about it," he shares. "I had around Rs 8 lakh saving. I approached my father for a loan of Rs 20 lakh and also assured him to return the money with 5 percent interest after 1.5 years. He agreed on the condition that the payment had to be cleared on due time."
In 2016, he opened up his first gym in a 2,200-sq-ft area at an investment of Rs 28 lakh in South Kolkata under the name of Rival Fitness Studio.
His younger brother, Sumanjyoti Paul, 29, also shifted to Kolkata in the same year enrolling for an MBA in Jadavpur University, while also assisting him in his business.
"We kept the monthly charge at Rs 2,000 and personal trainer fee at Rs 3,700, while the others were charging Rs 5,000-Rs 8,000 for the same services," he says.
Soon, his gym began to attract customers, including those from Tollywood, one of whom was Debaparna who would later become his wife.
He repaid his father's loan amount within the stipulated time and purchased a BMW car, which cost Rs 34 lakh, making a down payment of Rs 8 lakh, through his earnings.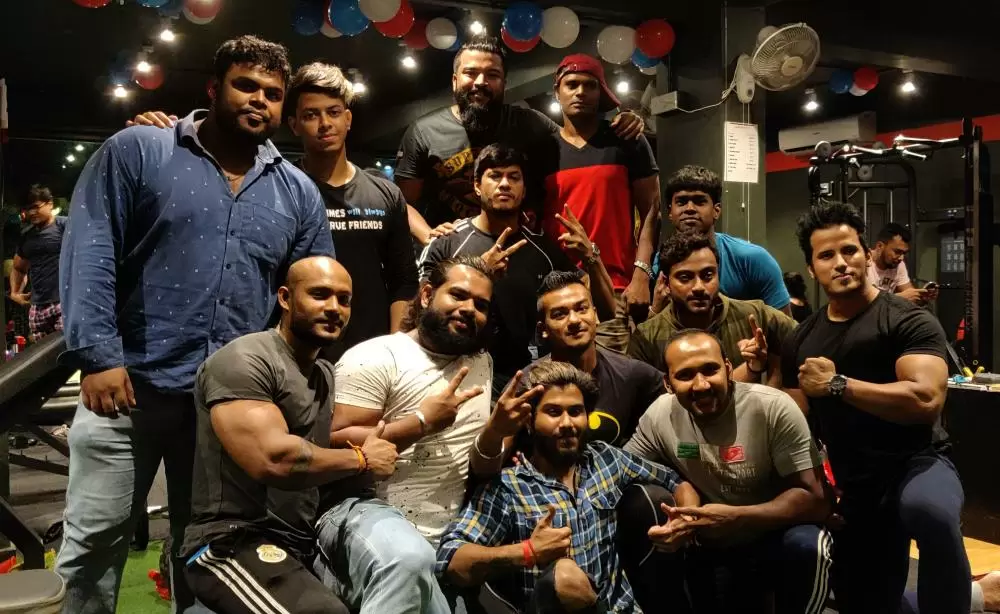 Team Rival Fitness Studio with the boss
In 2018, he opened his second gym in South Kolkata and a third gym in Silchar the next year on a franchise model. Depending upon the size of the gym they charge anywhere between Rs 50 lakh and Rs 1.1 crore for a franchise.
He also turned his gymnasium chain into private limited company in 2019. He holds 96 percent of shares in the company while his brother holds the rest.
"We are confident of closing the current financial year with a turnover of Rs 4.2 crore," says Subhrajyoti.
His advice for budding entrepreneurs: Do not make decisions in haste. Make a detailed study of the problem and then try to solve it commercially, and lastly be passionate about your work.
Wish to share your story?
Trending Now: