From driving a tonga in New Delhi to building a Rs 924 crore turnover spices brand
Updated On: 12-April-2021
Vol 11&nbsp|&nbspIssue 49
The life story of Mahashay Dharampal Gulati, the owner of the spices brand 'MDH' and India's highest paid CEO in the FMCG space, with a salary of Rs 21 crore, who made a net profit of Rs 213 crore in 2016 from total revenue of Rs 924 crore, is truly inspirational.

Born in 1923 in undivided India in Sialkot, now in Pakistan, Mahashay ji, also popularly known as 'Dadaji', died in December last year after building a huge business conglomerate from a humble beginning.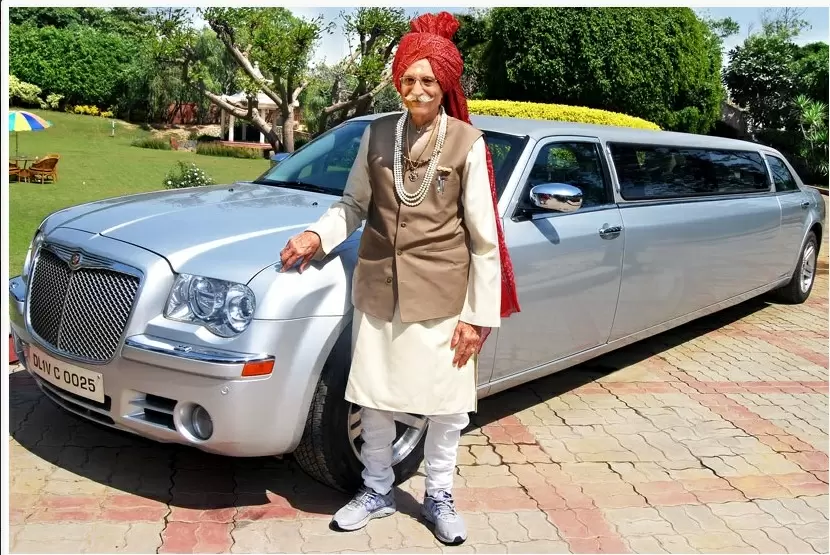 Mahashay Dharampal Gulati came to came to Delhi) with Rs 1,500 in 1947 (Photo Courtesy: MDH website)

Being a school dropout, he soon joined his father's spices business at a very young age.
The flourishing family business suffered after participation and Mahashayji had to move to India and live in refugee camp in Amritsar.
According to the company's website, he stopped his studies before completing class 5 and in 1937 "set up with the help of his father a small business of looking mirrors and thereafter soap business and carpentry job, cloth material, hardware business and rice trading."
Later, he joined hands with his father's spices business and after the partition he came to India (Delhi) with just Rs 1,500 in 1947.
Mahashayji's bio-sketch notes that "out of this amount he purchased a Tonga for Rs.650/- and drove it from New Delhi Railway Station to Qutab Road and Karol Bagh to Bara Hindu Rao at two Annas sawari for few days.
Thereafter he bought small wooden khokha (Shop/ Hatti) measuring 14ft. x 9 ft. at Ajmal Khan Road, Karol Bagh, New Delhi and started his family business of ground spices and again raised the banner of Mahashian Di Hatti (MDH) of Sialkot "DEGGI MIRCH WALE"."
From there started the journey of building a spices brand with the birth of MDH in 1959.
Ever since then the brand has now established itself as the most recognisable one in the species segment with a global presence in over 100 countries.
And the brand itself has been synonymous with Mahashayji whose presence in TV commercials sporting a flowing white moustache and wearing red turban became an iconic image on Indian television.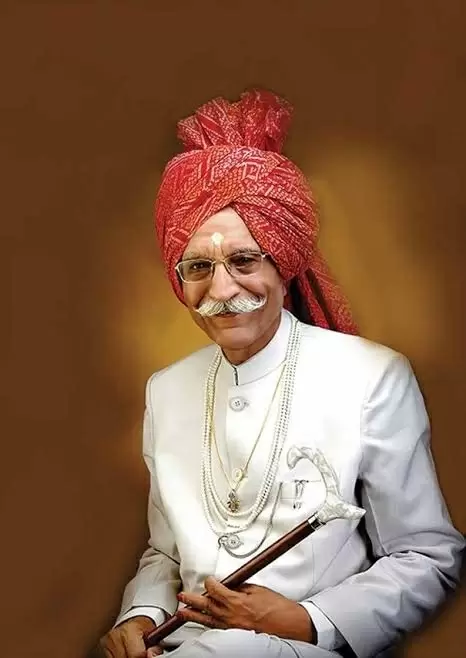 Mahashayji in his customary attire (Photo: IANS)

His decision to appear on the masala commercials for his own brand became a big commercial success story making MDH and 'Dadaji' household names in the country.
According to a report published in The Economic Times, Mahashayji's salary of Rs 21 crore was higher than Adi Godrej and Vivek Gambhir of Godrej Consumer, Sanjiv Mehta of Hindustan Unilever, and ITC's YC Deveshwar.
"Nearly 90% of my salary goes to charity in my personal capacity," Mahashayji told The Economic Times.
In 1984, he established Mata Chanan Devi hospital in Janakpuri, New Delhi, in memory of his mother, which has now grown into a 300-bed super-specialty hospital.
Mahashay ji himself visits the hospital regularly and actively participates in the management of the hospital despite all his hectic commitments in the ever-expanding business. Like always, today also, poor people are treated free in the hospital and they gets free medical aid worth million of rupees annually," states the company's website.
For his work, Mahashayji was awarded the Padma Bhushan, third highest civilian award in India in 2019.
Dharampal Gulati took MDH to new heights with its masala packets selling in crores and becoming a household necessity. MDH now has a capacity of producing 30 tonnes of spices in a day. – TWL Bureau with IANS inputs
Wish to share your story?
Trending Now: