How a small town girl built a Rs 3,000 crore GMV business through a cashback portal along with her husband
Sofia Danish Khan
&nbsp | &nbsp
01-December-2020
Vol 11&nbsp|&nbspIssue 49
Any business that offered cashback to customers was bound to succeed in a country like India where people simply love to save money, and seek a good bargain and discount on purchases.

The husband and wife duo of Rohan and Swati Bhargava made full use of this sentiment to build one of India's largest cashback portals, CashKaro.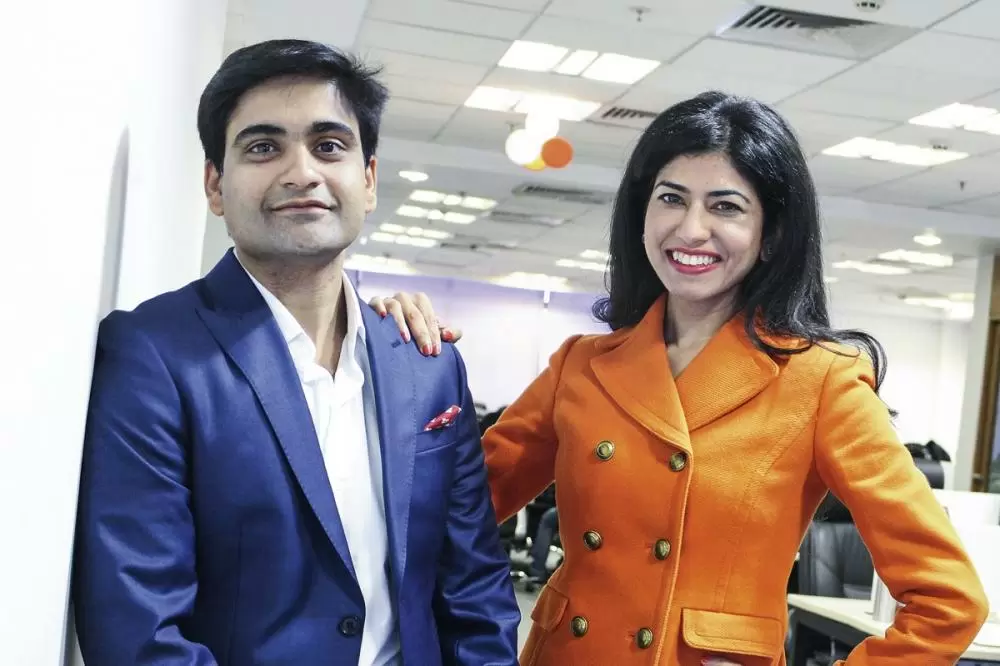 Rohan Bhargava and Swati Bhargava launched CashKaro in 2013 (Photos: Special Arrangement)

Started in 2013, when the couple was based in UK, the portal has paid back more than Rs 150 crore to customers till date, besides achieving an annual GMV of Rs 3,000 crore and a turnover of Rs 37 crore.
The business operates on performance marketing model and allows users to log in through their website (CashKaro) and shop at around 1,500 ecommerce portals such as Amazon, Flipkart, Ajio, NNnow and Mamaearth across categories including fashion, grocery, beauty & wellness, electronics, mobiles, and medicines.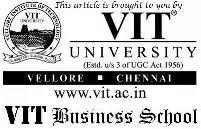 Customers receive cashback in their bank accounts after they have made the final payment availing of any deals or discounts that the websites might have offered. Shoppers can also opt for gift vouchers that can be redeemed from CashKaro's partner retail websites.
The venture's success rides on the back of a girl from the small city of Ambala in Haryana, who grew up in a large joint family, full of cousins, uncles and aunts.
CashKaro's co-founder Swati was never restrained by what many would have considered as limiting factors, but set out to explore the world at a young age. Swati's father Ravi Dhawan had a small business dealing with agriculture implements.
"Nobody in the family had ever thought of going abroad for work or studies," says Swati, 37, whose academic proficiency made her a state topper in Class 10 and got her a scholarship as well to study in Singapore.
"I was a studious student and always scored well. So it was not a surprise when I topped the state in my Class 10 exam with a perfect 100 in Maths," she gushes.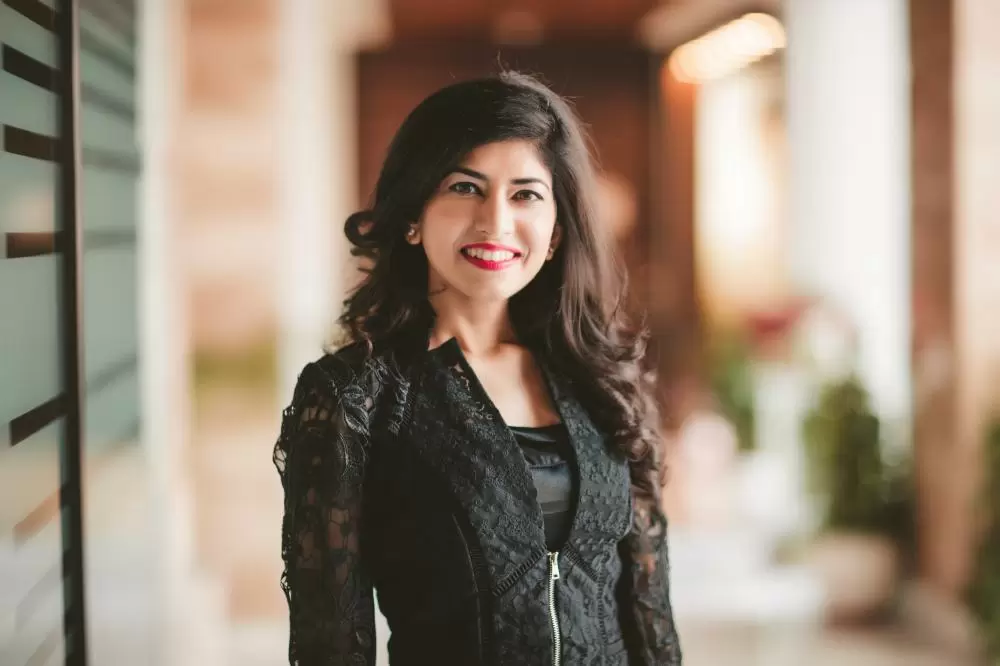 Swati grew up in a large joint family where nobody thought of going abroad for work or studies

"I was among a group of 35 students from India who got selected to study Classes 11 and 12 in Singapore on a scholarship funded by the Government of Singapore.
"My father who always encouraged me to study hard was proud of my accomplishment."
He allowed her to study in Singapore even though it meant additional financial burden for the family, since there were many expenses that had to be met during the stay in Singapore apart from the tuition fees that the scholarship took care of.
"During those two years in Singapore I figured out my next move and joined the prestigious London School of Economics (LSE) in 2002," says Swati. She graduated with a double major in Economics and Mathematics.
At LSE, Swati headed a 3,000-member business society of the college. In the summer of 2004, she interned at Goldman Sachs where she eventually got a job offer and joined the company as an Investment Banking Analyst.
She worked in the company between 2005 and 2010. "Those were the best and the most tiring years," she says.
"I worked in the fields of financing and structured credit. Goldman Sachs gives an incredible training, and one learns a lot, but the working hours stretched from 8 a.m. to 1 a.m. at night. It paid well in terms of money, but I was getting fed up of the monotonous life."
Rohan Bhargava was Swati's senior at LSE. He was a friend initially, but the duo dated later and tied the knot in 2009.
While Rohan was working at Aladdin Capital, Swati continued with her job. "Rohan always wanted to start his own business. We were planning our honeymoon to the Maldives, when we made our flight bookings through a cashback site in UK and saved a lot of money. That's when it struck us, we can start something similar," says Swati.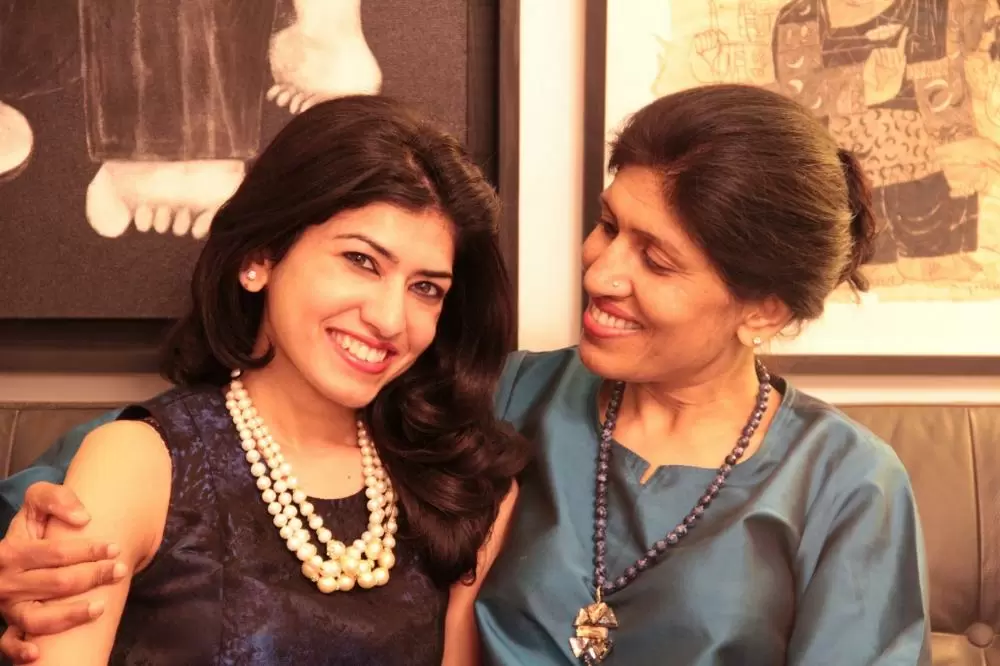 Precious little daughter: Swati with her mom
The young couple didn't wait long and took the bold step of launching a cashback company, Pouring Pounds, registered in UK. The initial capital of USD 100,000 came from the couple's savings.
"It was doing well when we decided to launch a similar company in India in 2013. Besides 17 employees, we hired a few interns with whom we worked with remotely from UK waking up at odd hours to match the five and a half hours-time difference," says Swati, remembering the initial challenges in running the business.
In 2014, the duo decided to raise funds and Swati sent emails to her contacts, friends, and seniors from LSE. "Within 48 hours we got replies and raised USD 750,000, which was double the amount we expected. It was a definite validation that we were on the right track," Swati chuckles.
The same year the couple moved back to India to focus on the Indian company. In 2015, Kalari Kapital funded Rs 25 crore for their Series A funding. In 2016 Ratan Tata funded with an undisclosed amount.
"I have always considered the funding by Mr Ratan Tata to be a milestone. We met him at Taj Mumbai," Swati recalls the meeting with one of India's most admired entrepreneurs.
"And I still remember his words. He said, 'in a country that loves to save money, you are giving free money. This is not fair.' He laughed and came onboard. We took a photo with him and it is one of my most cherished memories."
And in 2020, the year of the Coronavirus pandemic, when every business is shutting down, they are doing better and have recently been funded with Rs 75 crore by Korea Investment Partners, as part of their Series B funding.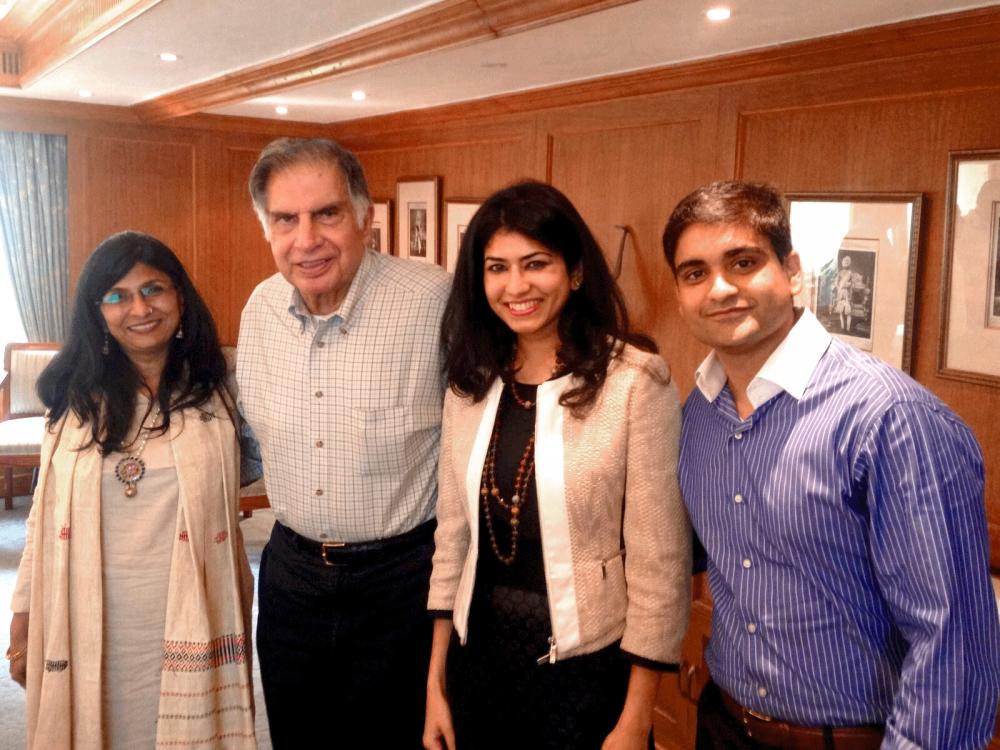 Ratan Tata with Swati and Rohan
Talking about the business model, Swati explains how they make money, despite the cashbacks. "We receive a commission on every transaction, to the tune of 5-10% from our retail website partners. We pass a major part of our commission to the consumer as cashback, which can be redeemed as coupons or directly transferred to their bank account.
"Our business is growing due to volumes. It is a win win situation for ecommerce portals as well, since they are not wasting money in attracting consumers who are browsing, but not buying. A consumer coming through our channel will definitely lead to business."
CashKaro facilitates about 10 lakh transactions every month.
The couple complements each other - Swati looks after marketing and hiring, while Rohan looks after overall functioning. "We don't have ego issues and divide our responsibilities, which is what makes us the successful team that we are," says Swati.
She offers her two cents for budding entrepreneurs looking at scaling their businesses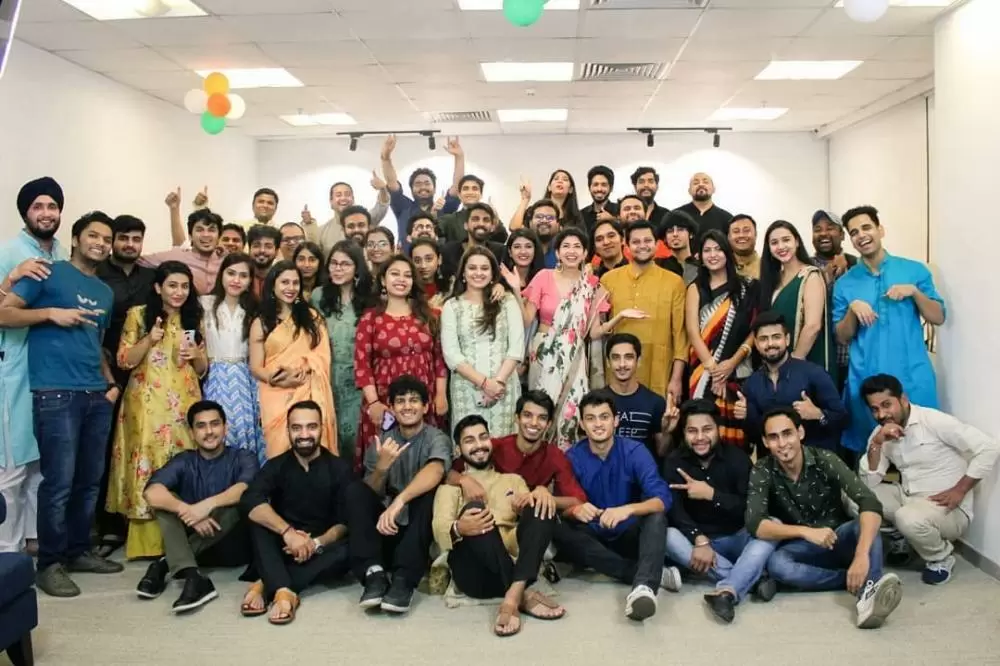 Team CashKaro with their founders
"Start the business, and ensure that it reaches a level of success. Set up a business model, and then seek funding. This will give the investors a fair idea of the potential of the business as well as your capabilities.
"Once you have reached your own targets, send email introductions to people you think can probably fund your business. Connect with people on LinkedIn, social networking sites, as well as your friends and other colleagues. Reach out to as many people as possible.
"Lastly, once you receive the money, it is not the last achievement. Achievement is what you will make out of it, and what you will do with the money," Swati signs off.
Wish to share your story?
Trending Now: