How two college students overcame challenges to build a Rs 7.5 crore bike rental start-up
10-October-2020
Vol 11&nbsp|&nbspIssue 41
A holiday trip to Pondicherry changed the lives of two college students from Bengaluru, who came back and started a bike rental company, the first in Karnataka - a feat they achieved by getting the necessary clearance from the state transport department.

Abhishek Chandrashekar and Akash Suresh were just 22 when they started their bike rental start-up 'Royal Brothers' in 2015 with five Royal Enfield Classic 350 cruiser bikes from an 800 sq ft office and 100 sq ft garage in Bengaluru.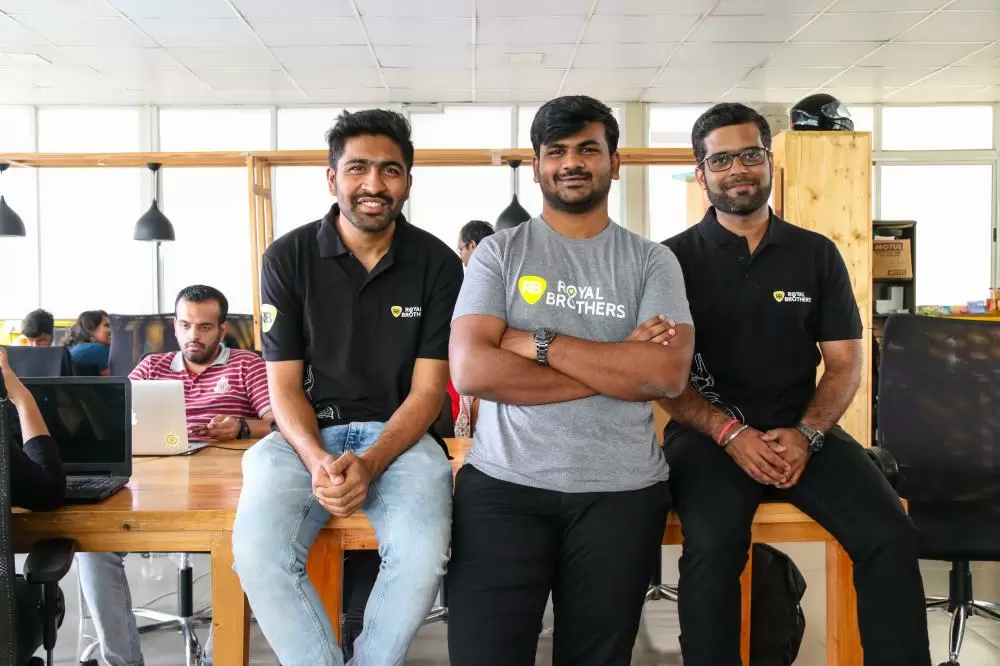 (From l to r) Royal Brothers, Co-founders, Akash Suresh, Abhishek Chandrashekar, and Kuldeep Purohit

Started with just the two of them as employees, the company achieved a turnover of Rs 7.5 crore this year, and is now present in 25 cities spread across the states of Karnataka, Andhra Pradesh, Kerala, Gujarat, Telangana and Rajasthan.
They are currently operating with a fleet of 2,000 bikes that includes the high-end BMW (costing Rs 4.5 lakh each) and Harley Davidson (costing Rs 7 lakh each) bikes and a team of 90 employees.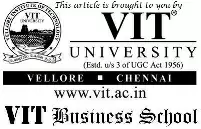 The beginning, though, was humble. The two friends struggled hard to launch their start-up, as they were the pioneers in the field in Karnataka. No license was available for two-wheeler rental service in Karnataka and the duo had to start from scratch.
"We mustered the courage to meet the state transport secretary and discussed our project with him," recounts Akash. "We were a bit apprehensive about his reaction, but fortunately he was supportive when we explained to him that the service would not only be convenient to the commuters but also generate revenue for the government."
At that time, the duo were pursuing their under-graduation at RV College of Engineering, Bengaluru and were in their third year. Abhishek was studying mechanical engineering and Akash, computer science.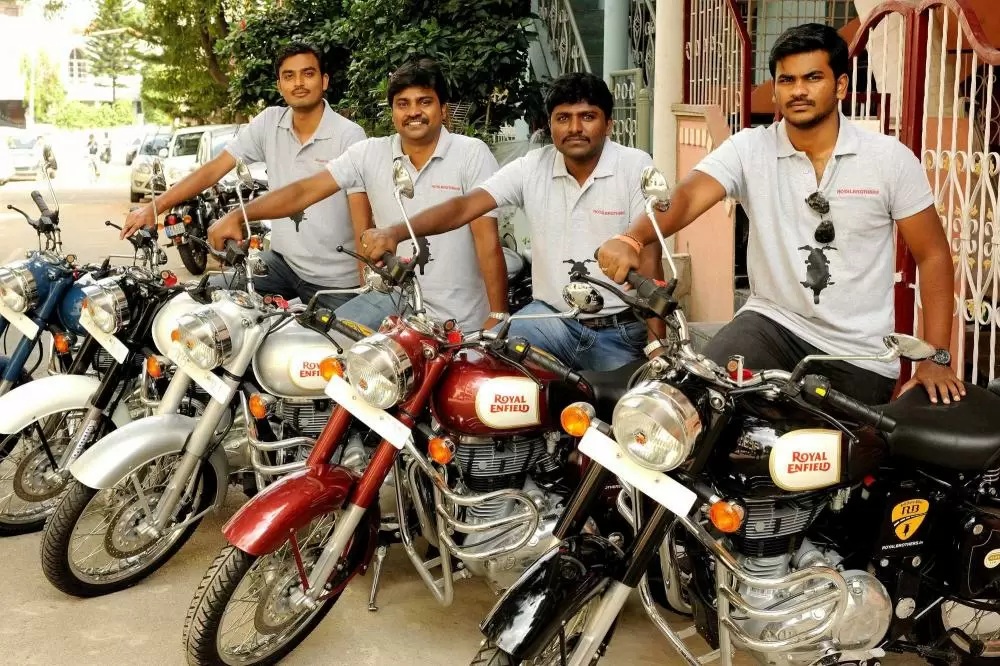 Royal Brothers has a fleet of 2,000 motorbikes across 25 cities

The idea to start a bike-rental service actually came to them during a visit to Pondicherry, when they wanted to hire a motorbike to do some local sightseeing.
"We found a person who offered us a bike, but the vehicle had no documents. The man asked us to call him if the cops catch us and said he would take care of everything," says Abhishek. They received no payment receipt either.
"Back in Bengaluru, we began to do a bit of research on bike rentals. Surprisingly, we found that there were no companies in Karnataka offering two-wheelers on rent. We immediately sensed a business opportunity and decided to go for it."
They started Royal Brothers in May 2015 soon after they finished college. "We never sat for any campus placement since we always wanted to become entrepreneurs," says Abhishek. "We launched without starting operations as the license was yet to come in. We didn't know how long it would take to get the license, but we were totally confident that the idea would succeed."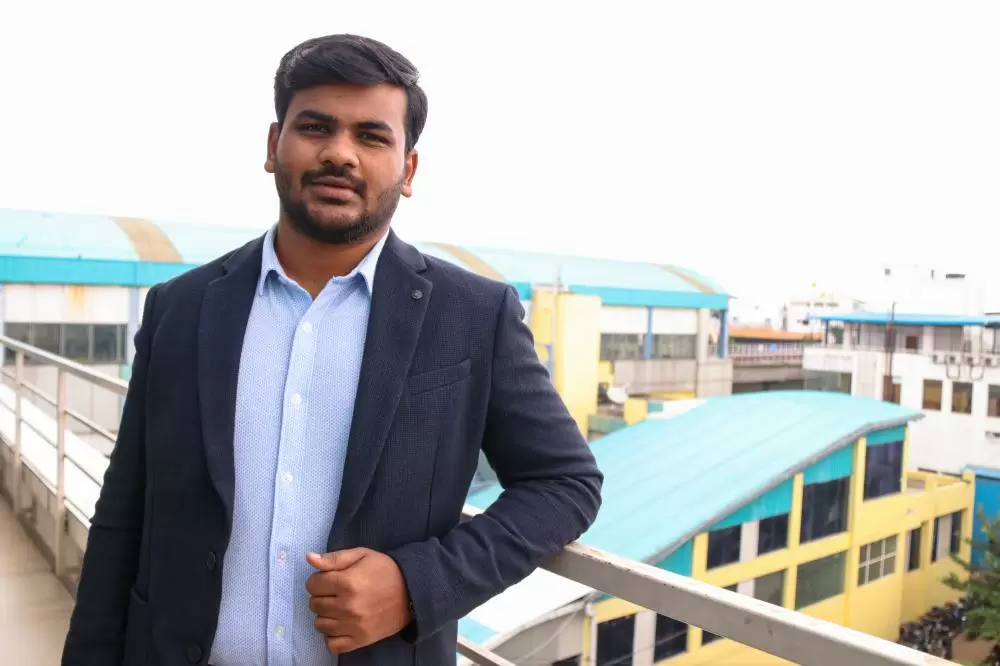 Abhishek Chandrashekar studied mechanical engineering at RV College of Engineering, Bengaluru

They invested Rs 7.5 lakh in the company (Royal Bison Autorentals India Pvt Ltd), raising the funds from their families. In July they received permission from the government and started the operations.
"We started without any staff," says Abhishek. "We cleaned the vehicles and handled the deliveries ourselves initially. We took care of documentation as well. Customers uploaded their license and other documents like identification proof to avail our services."
Hiring charge was fixed at Rs 50 per hour, with a minimum hiring period of 10 hours and a maximum period of 30 days. The customer paid for the fuel charges. The company did not collect any security deposit.
Being first-of-its-kind start-up in the state, they received a lot of media attention during the initial days which brought them more business. "We added 10 gearless scooties in October that year, but the demand kept increasing and we didn't have the resources to buy more vehicles," says Abhishek. That's when they decided to invite people to tag their bikes with the company.
"The revenue model was the bike owners would receive 70 per cent of the rent, and we would keep the rest of the amount as the company's share," explains Abhishek.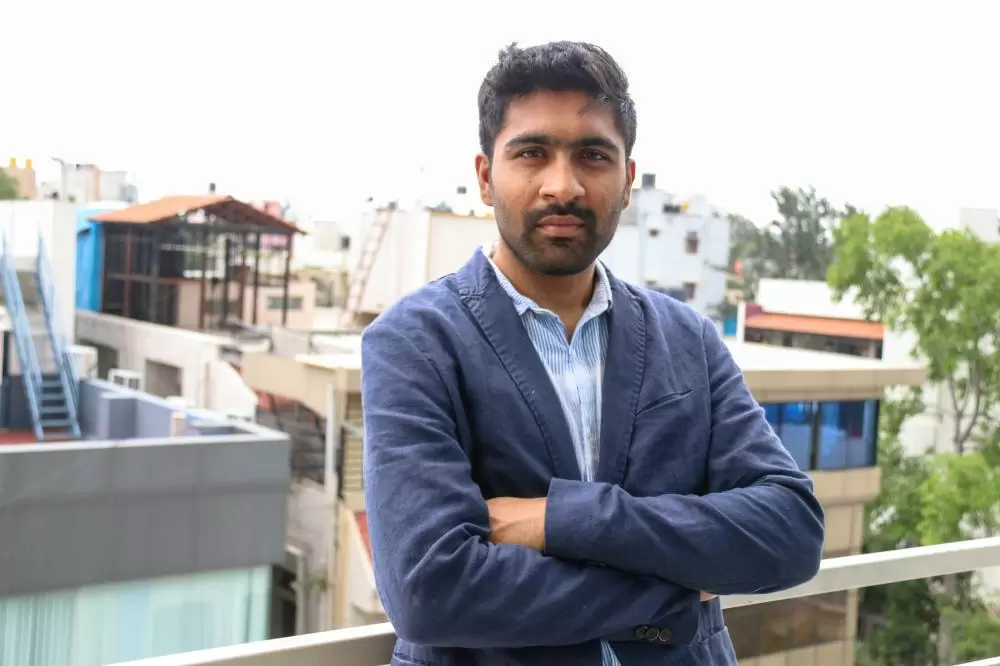 Akash Suresh studied computer science at RV College of Engineering, Bengaluru

In January 2016, they gave their first franchise to a bike dealer in Mangaluru. "We took Rs 50,000 from him. The agreement was that he would take 80 percent of the rental charges and share the 20 per cent with us," says Kuldeep Purohit, 32, the third co-founder, who joined Royal Brothers three months into its operations.
By 2018, the trio had around 300 bikes and expanded to eight cities in Karnataka. Soon, they also expanded to Andhra Pradesh, Kerala and Telangana.
The company was cruising well until COVID struck hitting their business hard and forcing them to introduce a new option for customers to boost business – long term rental.
"We charge around Rs 3000 per month for monthly rental. The plan worked as people preferred bikes over public transport to maintain social distancing," says Akash.
Today, the franchise charges vary anywhere between Rs 3-5 lakh depending upon the size of the city and the business potential.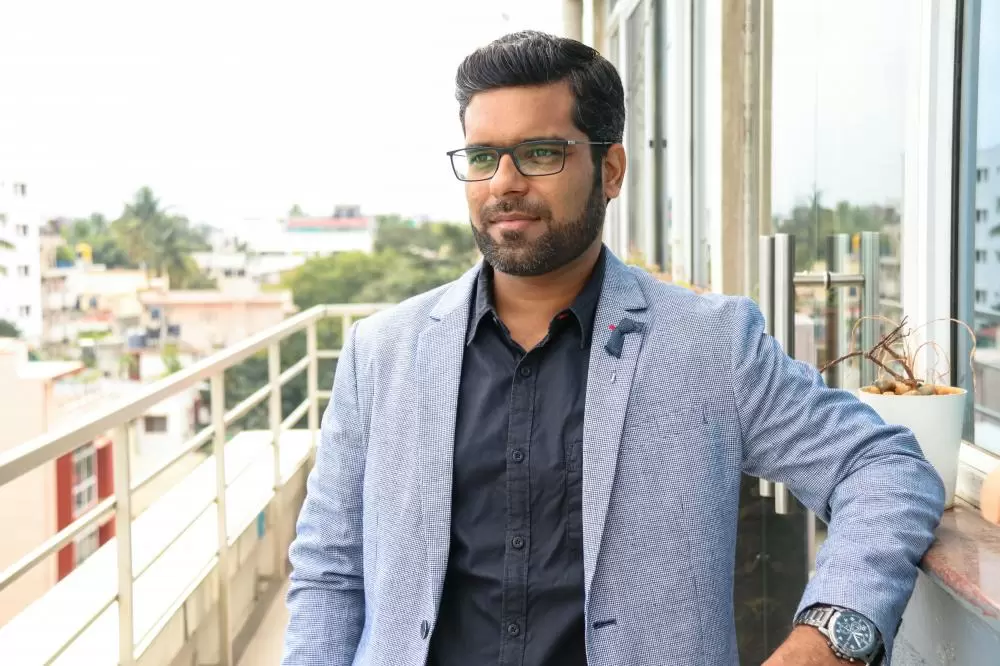 Kuldeep Purohit, the third co-founder of Royal Brothers joined the company three months after its launch

"Our bikes are fitted with GPS and we have insurance cover for all the bikes. We have lost three bikes to theft so far," says Abhishek talking about the risk factors in the business.
So, what are the challenges they have faced in the business and what is their advice to budding entrepreneurs? "We have witnessed several challenges as banks were not ready to give us loans initially. But we never gave up. The entrepreneurs should have a strong will to succeed and everything else would fall in place."
Wish to share your story?
Trending Now: