Baby care products startup she started with Rs 15 lakh is poised to hit Rs 100 crore turnover in its 4th year
Sofia Danish Khan
&nbsp | &nbsp New Delhi
24-September-2020
Vol 11&nbsp|&nbspIssue 39
What started as a search for quality baby care products for her daughter eventually led Malika Datt Sadani to launch her own startup that is now poised to touch Rs 100 crore turnover in its fourth year.

Malika's dream run started in June 2016 when she launched her bootstrapped startup Amishi Consumer Technologies Pvt Ltd with Rs 15 lakh and hit the market with anti-stretch marks cream, products for breast feeding, morning sickness, and face and hair care products for new moms under the brand name of The Moms Co.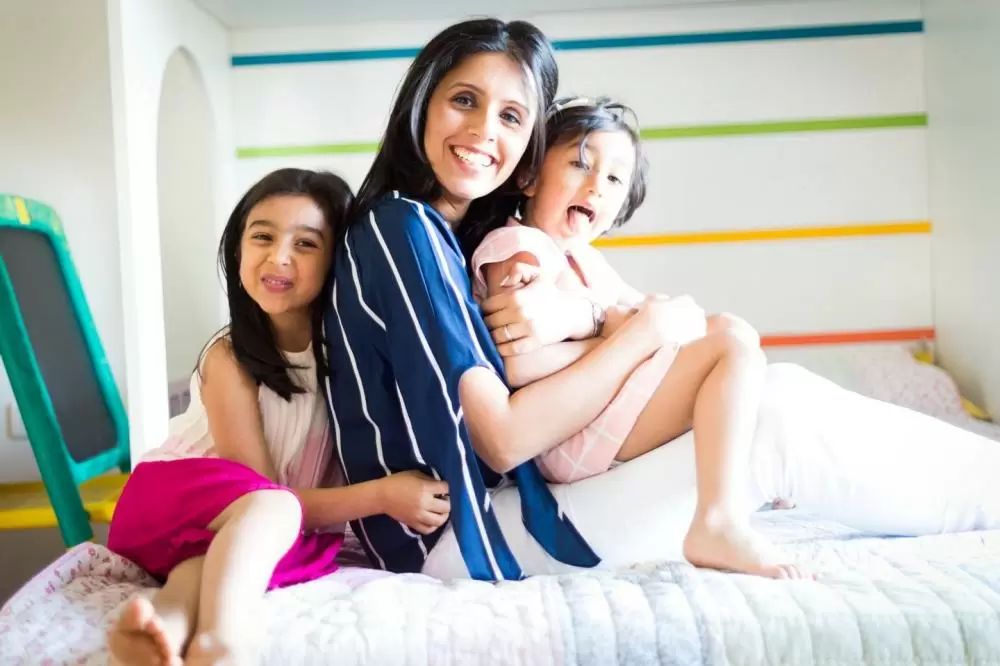 Malika Datt Sadani, Founder and CEO, The Moms Co, with her two daughters (Photos: Special Arrangement)

The company's first year turnover was Rs 2 lakh, which jumped to Rs 24 lakh the next year and then started growing at 3x rate annually.
Today, The Moms Co offers a wide range of 31 products including skincare products for new borns and moms. While a diaper rash cream costs Rs 199, gift boxes with an assortment of products can cost Rs 2499.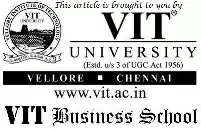 Looking back, Malika, 38, is excited about her life - growing up as a daughter of an army officer, starting a career, taking a break to do MBA, getting back to work, tying the knot, raising a baby and becoming a busy entrepreneur.
Being an army daughter, she has lived all over the country. "Since my father had a transferable job, our family lived across different cultures," explains Malika.
"I completed Class 12 from Sofia School, Kota, Rajasthan and then pursued my Engineering in Pune. It was the first time I left home and lived on my own. After my graduation, I joined CMS Computers in Delhi as a Centre Manager where my job was to convert people to join."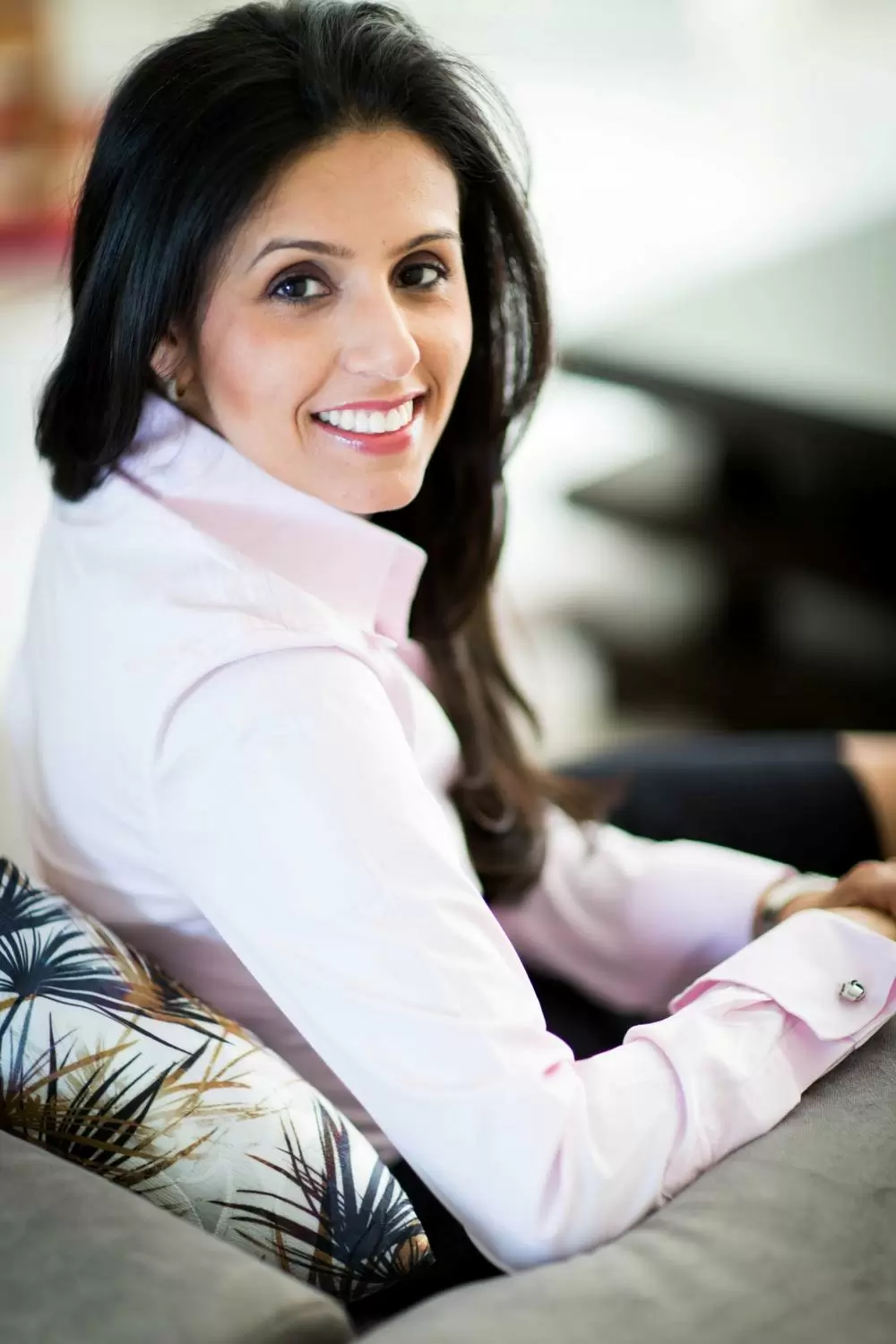 Malika launched Moms Co baby care products in 2017

A year later, she decided to do an MBA from Welingkar Institute of Management, Mumbai. Post MBA she joined ICICI Bank as an Assistant Manager.
In 2008 she got married to Mohit, an MBA from IIM Ahmedabad, who worked as a consultant at McKinsey. A year and half later Mohit got a job at McKinsey London and by December 2010 Malika - who was three months pregnant then - quit her job, and joined her husband.
"I was having a nice time there, and was actually happy with the new culture and new way of life. We were the first couple amongst our friends to have a baby, so we made really informed choices. Myra, my first born, was enrolled in a class at the age of 3 months and my family could not understand why we were doing this. However we had our own way of bringing up Myra," explains Malika about her first motherhood experience.
It was only after they returned to India in 2012 with a year old baby in tow that Malika missed the baby care products she had got used to in London.
She had to get them from abroad. "We had a Red Suitcase, which my husband would carry while travelling, which used to be full of things for Myra every time Mohit returned from a foreign trip. There were times when there would be close to no space for his things," recounts Malika.
"In between we would ask friends returning from abroad to get baby care products like moisturizing lotions, diapers, and wipes. But it became tedious and I had to switch to Indian brands."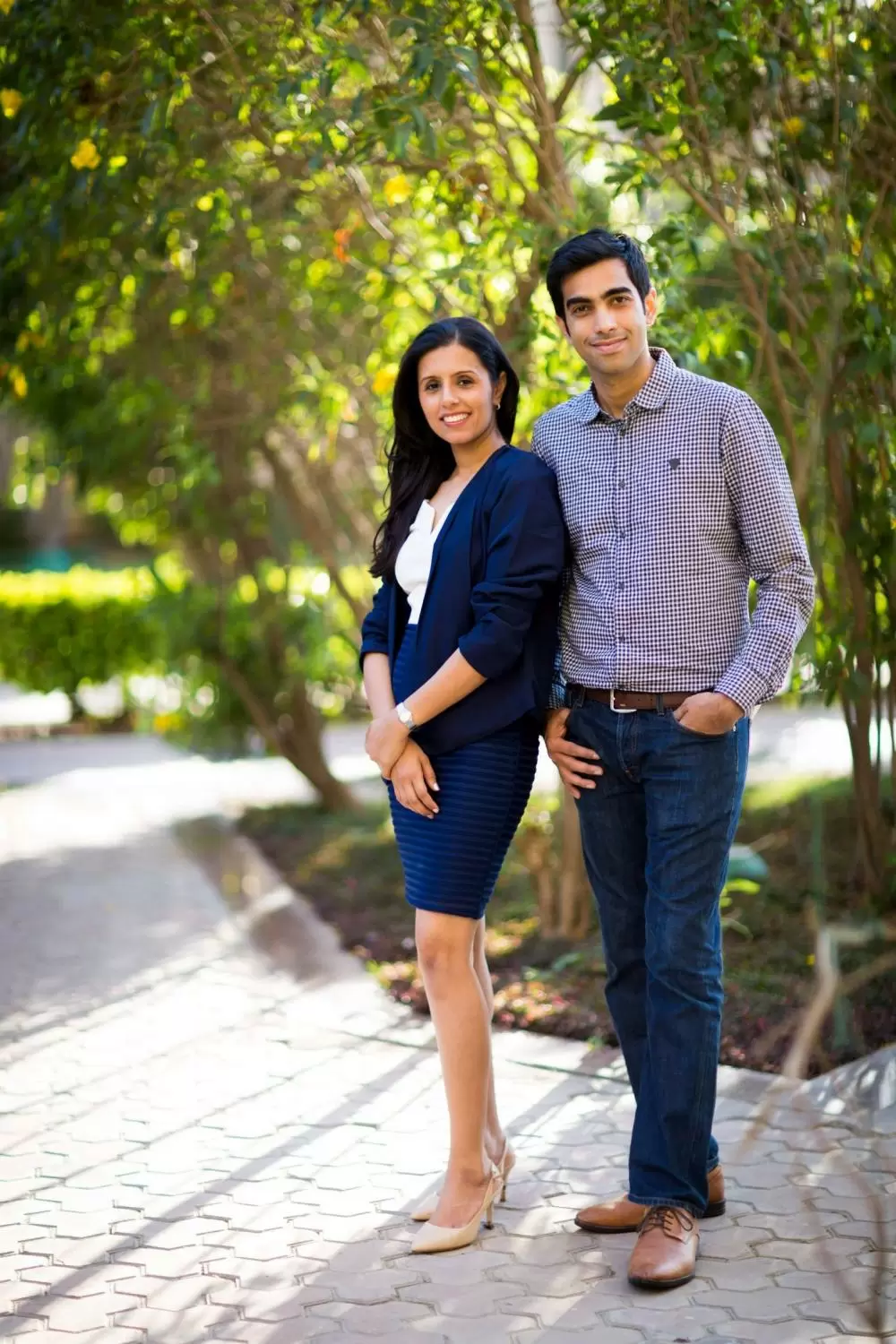 Malika with husband and co-founder Mohit Sadaani
While she was pregnant with her second daughter, her elder child Myra was diagnosed with eczema dermatitis and the pediatrician advised to stop using a particular lotion, which had caused the condition.
"She told me to change the lotion and I looked at her in half belief and disbelief. A minor change had caused so much agony to my child. I had read how skin is the largest organ of the body, and whatever is used on the skin I had to be more careful for Myra. We had to request friends again to buy products for Myra as Mohit wasn't traveling frequently anymore."
Malika's second daughter was born with child asthma. "We had to be extremely careful with her. We couldn't use fragrances, allergens that could trigger the asthma. The doctor said 'your daughter will outgrow it if you are careful'. During this time I consulted various facebook groups and discovered many natural products for children and this is how The Moms Co. was born," she shares.
Amishi Consumer Technologies was incorporated in June 2016 and the brand The Moms Co. was launched in March 2017. "Initially we got Rs 1 crore from Angel Investors and we started our journey," says Malika.
The company started with Malika, Mohit and just one employee, a scientist who was the brain behind developing toxin free products.
"We create the products and a third party manufactures the packaged products for consumers, which are then sent to the four warehouses in Mumbai, Bengaluru, Delhi and Gurugram. Every product is thoroughly tested for quality. My family uses them all the time, because we believe in nothing but the best," says Malika.
Today there are 54 employees working for The Moms Co in a co working space, head quartered in Gurugram. In September, 2017, the company raised a funding of USD 1 million (Rs 6.5 crore) in Series A funding co-led by DSG Consumer and Saama Capital. In September 2020, the company raised $8 million from Saama Capital and DSG Consumer Partners in Series B funding.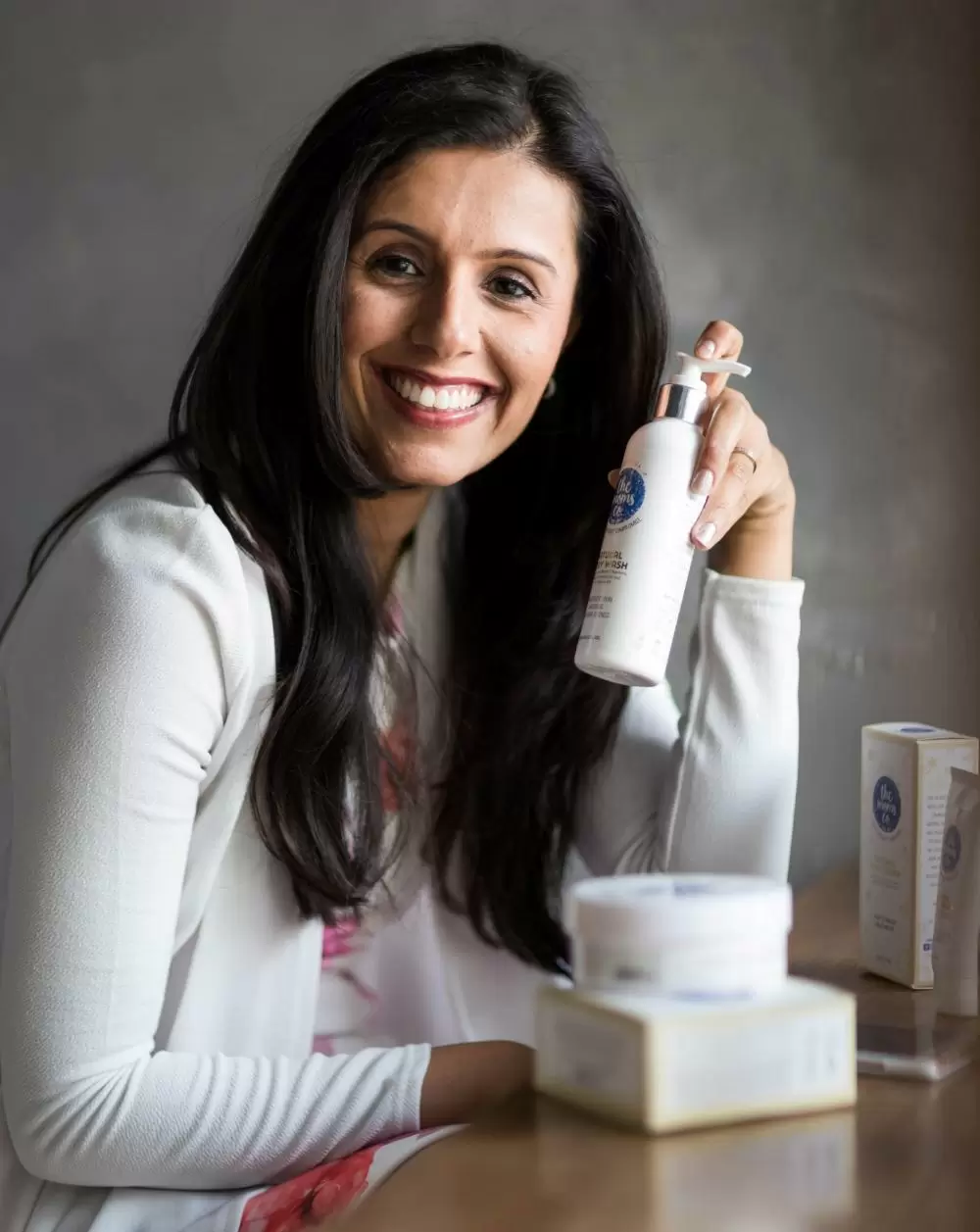 Malika heads a workforce of 54 employees

Malika says her greatest satisfaction is that their products are now being rated on a par with foreign brands.

Her most cherished moment was when she was at a mall and a woman walked up to her and thanked her for her products. "This left my mother-in-law amused and amazed at the recognition. Then there was this one moment when I received a call from a woman who had a flight to catch next day for Dubai.
"Her sister-in-law, who was expecting a baby wanted The Moms Co. gift box delivered by morning. I was overjoyed at this reverse trend where people were taking baby care products from India to a foreign country, instead of the other way around. This to me is the most beautiful moment in our small journey," Malika gushes.
Wish to share your story?
Trending Now: