At 23, she did her first event for Rs 4,000; 5 years later her company's making Rs 50 lakh annually
Gurvinder Singh
&nbsp | &nbsp
22-September-2020
Vol 11&nbsp|&nbspIssue 39
It's the fire in the belly and the burning desire to succeed that made Aastha Jha to realise her childhood dream of becoming an entrepreneur.

At 23, the girl from Patna, quit her well-paying job to start an event management company in Bengaluru, a city where, in her own words, she was a stranger, and where she had spent her last four years studying engineering staying in a college hostel.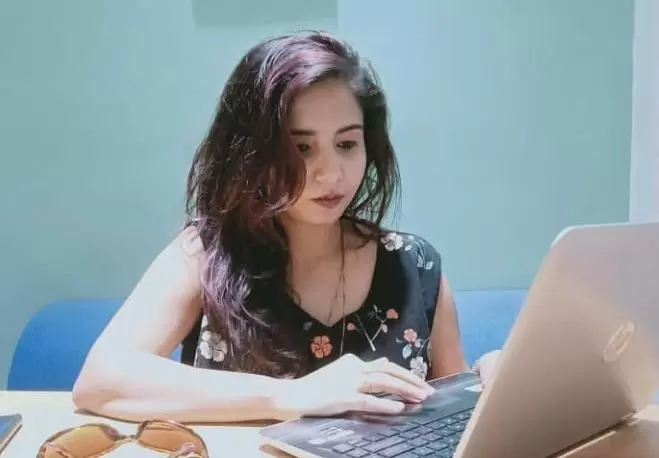 Aastha Jha, founder, Kraftstar Management (Photos: Special Arrangement)

Kraftstar Management, the company she founded in 2015, has now conducted more than 300 weddings, and achieved a turnover of Rs 50 lakh in the last financial year.

Aastha belongs to a middle-class family in Patna. Her father had a small tours and travels business. Right from her childhood, Aastha too wanted to be on her own.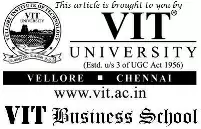 "Initially, I wanted to become a doctor but changed my mind since there were too many doctors in my family. I then decided to become an engineer, because there were fewer engineers in the family," she chuckles. But her aim to set up a business of her own never faded out.
In 2011, she arrived in Bengaluru to join the Electrical and Electronics Engineering course at PESIT College after clearing the COMEDK (Consortium of Medical, Engineering and Dental Colleges of Karnataka) entrance exam.
"I wanted to join IIT, but I couldn't clear the entrance exams. I then gave COMEDK and got a seat in PESIT College," says Aastha, who found it hard to adapt to the new city initially.
"Like any other newcomer, I also faced language barrier as I was not familiar with the local language and found it difficult to adjust to the South Indian cuisine. But fortunately, friends were nice and I had a good time in the hostel," she says recalling her campus life, where she also honed her organising skills.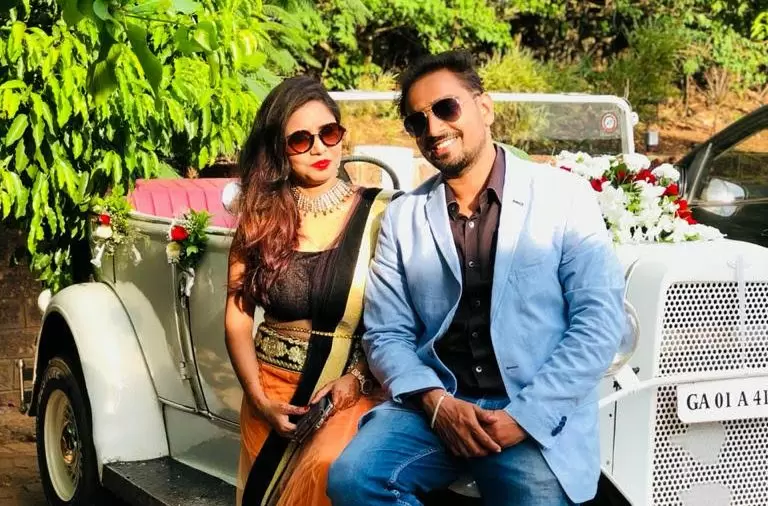 Aastha with her brother and co-founder, Satweek

At college she realised that she was good in managing events. "Actually, I used to organise small cultural events and programmes. Other students and teachers used to praise me for my organising skills. I used to think I could do some part-time work organising events and earn some pocket money for my personal expenses," says Aastha.

But the college did not permit her to take up any part-time job and she had to wait until she finished college to try her hand in event management.

Soon after completion of her engineering course, Aastha joined AIG, a renowned insurance company as risk engineer in July 2015 for a salary of Rs 35,000 per month.

Having got a good job, Aastha didn't take it easy, but managed to find part-time work in an event management company to gain experience in the field. "My aim was to get experience so that I could set up my own company," she says. "There were no weekends and I worked for almost 18-19 hours daily during those days."

Six months later, she took the plunge and started Kraftstar Management in December 2015, brushing aside protests from family members who did not appreciate her decision to quit a well-paying job and embark on a risky venture.

"My parents were supportive. But other family members felt I was taking a risk and giving up a bright career. I was, however, confident of making it big and successful," says Aastha, recalling a definitive moment in her life.

She received a boost when her brother Satweek, 27, who was in Patna, also trying his hand in event management, agreed to join her. "I told him about my event management business and he landed in Bengaluru within a week," says Aastha, who now decided to continue her job with AIG until business stabilised.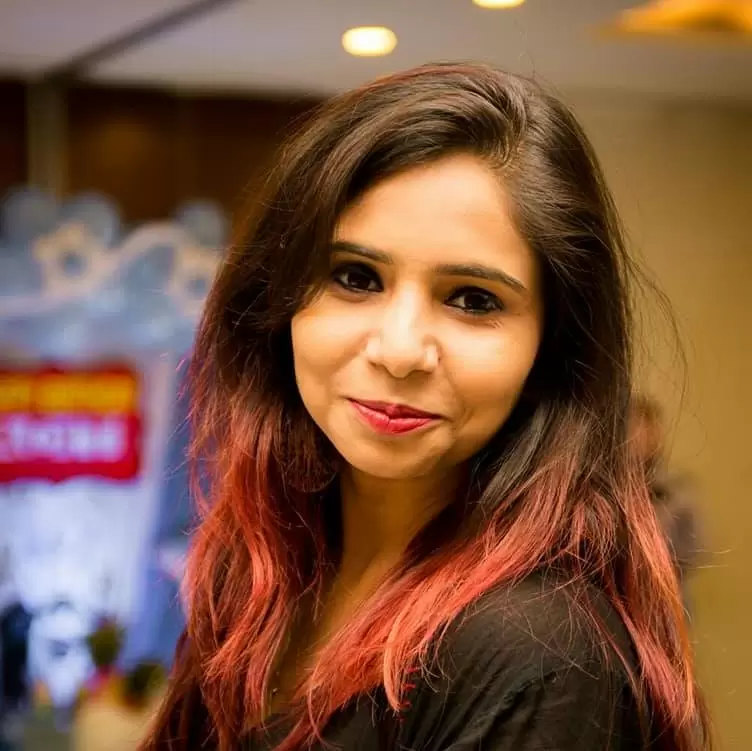 Starting with birthday events and small parties, Aastha decided to focus on weddings alone since last year
The brother-sister duo then jointly began to run the company with Aastha as Chief Executive Officer (CEO) and Satweek as co-founder and operations head. The company, which is now a proprietorship, will soon be registered as a partnership firm.

"We started from a very small scale organising birthday parties as new event companies do not get weddings in the beginning. Our first event was a birthday party with a budget of Rs 4,000. We made good use of digital marketing to attract fresh clients and started to grow mainly through word of mouth publicity of our clients," says Aastha, who quit her job by the end of 2017 as they started doing bigger events.

"We got our first wedding client after six months of starting our company. We worked hard and even spent some money from our pockets to make the event successful. The client was very pleased," recounts Satweek of the first big break in their business.

There was no looking back for the siblings, as enquiries started trickling in soon after that event. By the end of the first year they had successfully organised 15 weddings. "We were organising around 15 birthday parties every month apart from marriages. We never refused any client," he adds.

However, since last year they have stopped organising birthday parties and began to focus on weddings alone.
"We provide end-to-end service for weddings. Our service includes booking tickets for the guests, booking venues, and advising on clothes, food and decor. Apart from banquets, we have also done 18 destination weddings in Goa, Udaipur, Kolkata, Pune, Chennai, Delhi and other cities of India," says Aastha.

The company has so far conducted over 300 marriages and countless birthdays, corporate events and other ceremonies. Their 'planning charges' are based on the client's budget. They charge a flat fee for their service and don't work on commissions.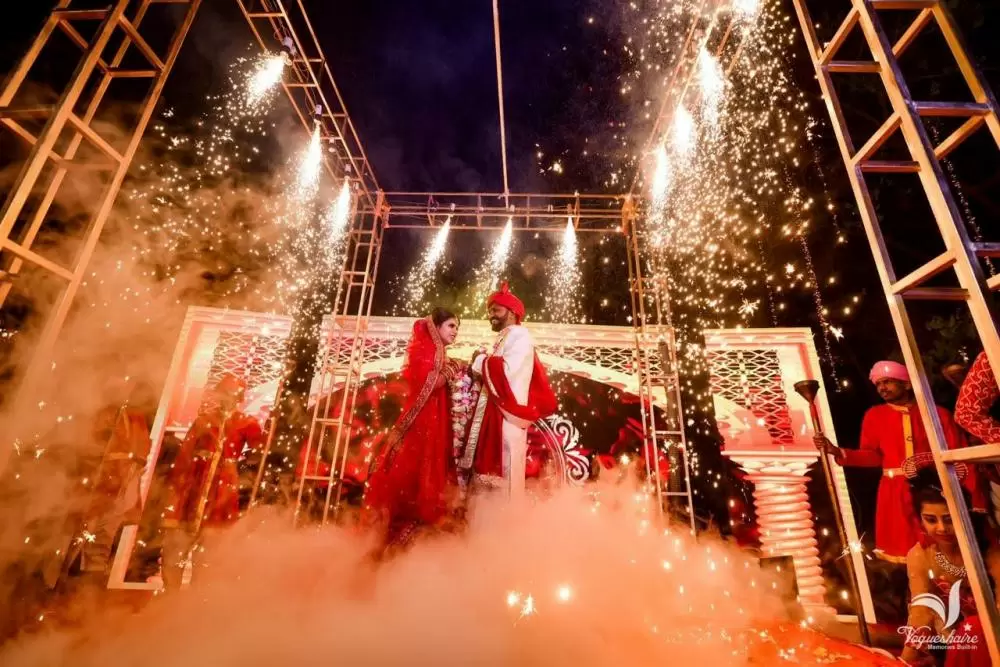 A wedding stage created by Kraftstar Management

"On an average for a two-day wedding with end to end service, including logistics and hospitality for about 100-150 guests, we would charge ?150,000," shares Aastha.
Aastha and her brother Satweek are now settled in Bengaluru and they have offices in Delhi, Bengaluri, Chennai, Udaipur, Mumbai and Goa.
Satweek is married while Aastha is engaged. "We are also running a wedding magazine, and rent jewelleries to the bride and groom. I am also running a unisex salon in Bengaluru," says Aastha.
Her advice to budding entrepreneurs: Believe in yourself and work hard. People might say many bad things. But a time will come when the same people will congratulate you for setting an example for future generations. Dream bigger and just do it.
Wish to share your story?
Trending Now: