This MBA grad and University gold medalist has built a Rs 80 crore turnover business selling pre-owned two-wheelers
Sofia Danish Khan
&nbsp | &nbsp
04-September-2020
Vol 11&nbsp|&nbspIssue 36
For Sasidhar Nandigam, 38, born in Srikakulam, a small town near Vishakhapatnam, selling two-wheelers, that too pre-owned, refurbished vehicles, was the last thing in his mind as a kid. His dream was to study medicine, which he missed by just one mark.

But he has no regrets today. CredR, the company he founded with Nikhil Jain, in 2015, employs 150 people and sold 1,000 vehicles during the lockdown period when most businesses suffered severe losses.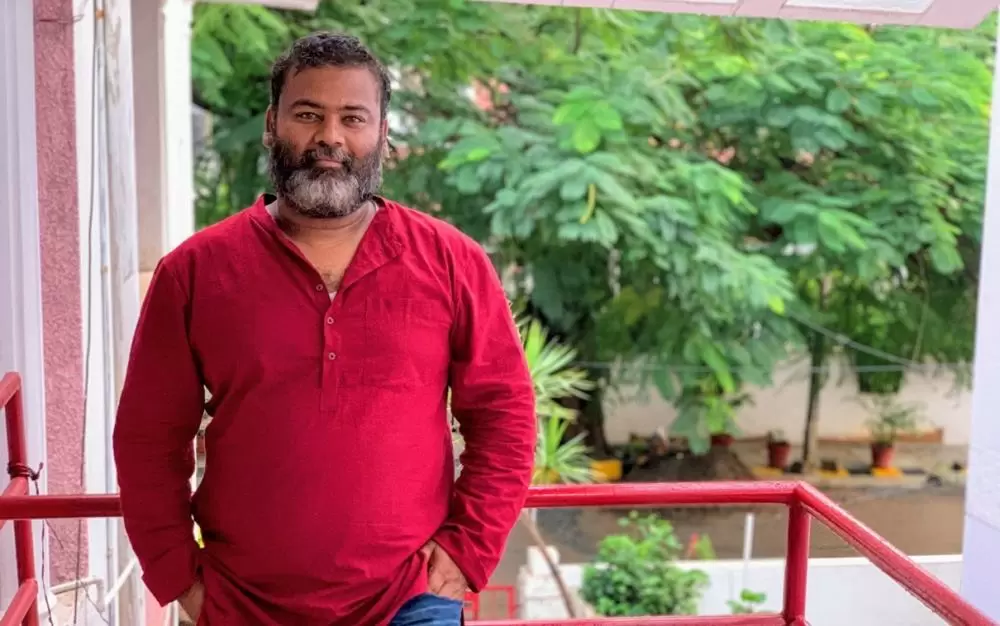 Sasidhar Nandigam, co-founder, CredR (Photos: Special Arrangement)

"We have seen 3x growth in sales in the last four months," says Sasidhar, who reveals that their company has achieved a turnover of Rs 80 crore in the first quarter of FY 2020-21.
CredR has a presence in nine cities with more than 40 showrooms. Their main offices are located in Mumbai and Bengaluru.
Elaborating on how the sales boomed during the lockdown period, Sasidhar says, "We have simplified the process of owning a second hand bike. Our growth has been an organic one, without any marketing.
"It happened solely because during this lockdown period people need a mode of conveyance, as public transport is not available, or people don't want to use it.
"They don't have the money to buy a new bike; hence their best bet is a second hand bike. And since we give quality assurance at best price, our business is definitely looking up."
Born to a banker father, Sasidhar always aspired to become a doctor. When he missed it by a mark, he went on to study Genetics at Nizam's College, one of the most prestigious colleges in Andhra Pradesh, and graduated as a gold medalist.
He later finished his post graduation in Biochemistry and Immunology, from Central University of Hyderabad. He became a part of a health care startup in 2005, Doctor For You, which provided healthcare for vulnerable communities and worked in disaster hit areas. He had a brief stint with Youth for Equality in 2009, a hotline to connect with the nearest matching blood donor in pre-social networking times.
Later, at Tata Research Institute where he worked on a cancer drug, he met salesmen from various pharmaceutical companies. He realized that they were all MBAs, which motivated him to pursue a management course.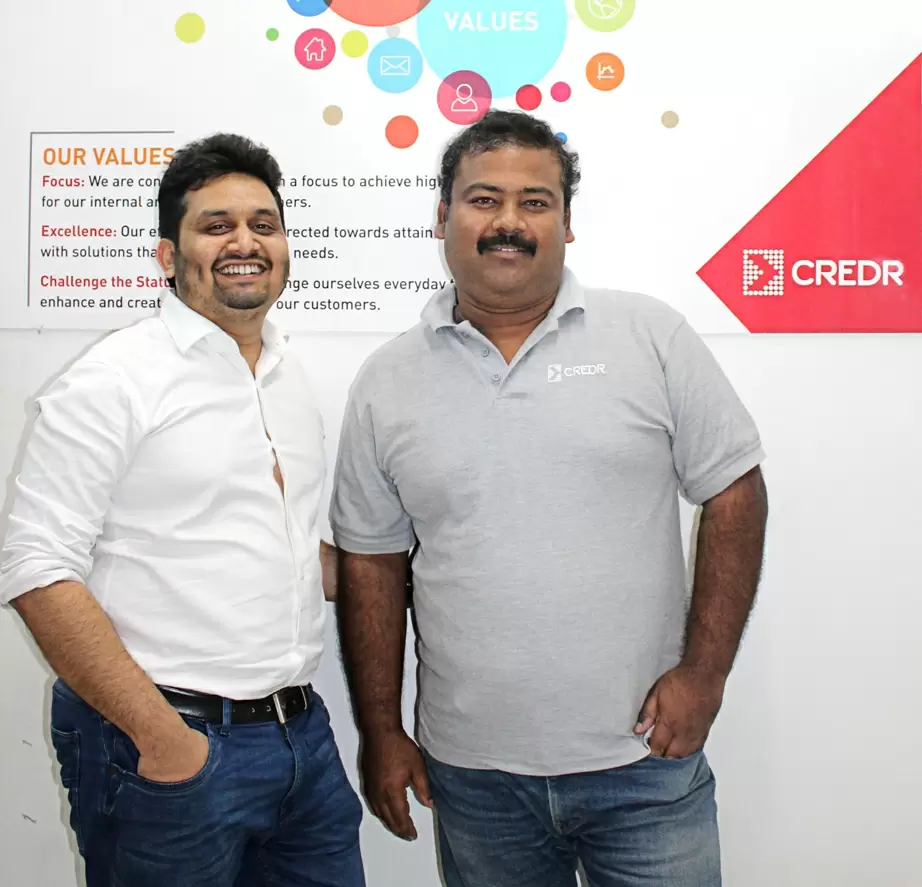 Sasidhar with Nikhil Jain, the other co-founder of CredR

"I wanted to add value to my science knowledge, hence pursued MBA from Faculty of Management Studies, Pune from 2006-2008," says Sasidhar.
Later, he joined Gujarat Ventures Finance Limited, a private equity funds company and worked there for three years.
"I left the company as a Senior Associate, and joined Evolvence as Assistant Vice President and worked there for two years. It was a company with offices in India and Dubai and this is when I developed my love for operations," he says.
Later Sasidhar joined Cap Aleph, again a private Equity Company, where he handled operations. "I worked with K Ganesh, a serial entrepreneur who started GrowthStory, which handles operations of e-portals such as Big Basket and developed a bond with him.
Sasidhar met Nikhil Jain in 2015 and CredR was born that year. Sasidhar was then working with GrowthStory which invested in CredR. After working on the investor side of the business, Sasidhar came onboard CredR as a co-founder and Chief Strategy Officer.
Nikhil Jain elaborates, "CredR was born out of my personal experience. After passing out from college, I purchased an used bike. The actual process of finding a good used bike was extremely difficult and time-consuming. After this experience, I got thinking that there must be multiple others in the country looking to buy a good used bike and thus, CredR was born."
CredR sells refurbished bikes with 120 internal check points to ensure a fair deal for the consumer. Big investors like Amit Agarwal (CEO, Amazon India), Rohit Bansal, Kunal Bahl, Sameer Sawhney, and K Ganesh happily chipped in as Angel investors and provided a seed funding of Rs 7 crores in February 2015.
Later, they got Series A Funding - $15mn from Eight Roads (Fidelity's Proprietary Investment Arm), and $6mn from Omidyar Network, Angel List, Stride Ventures.
Sasidhar speaks about the company. "The refurbished bikes come with a six months warranty on engine and gearbox. There is a '7 Days Buy Back' option. Incredible Technology Pvt Ltd, with a brand name of CredR, started with 800 employees in 2015. However, currently there are 150 employees only as the entire system has been automated over the years."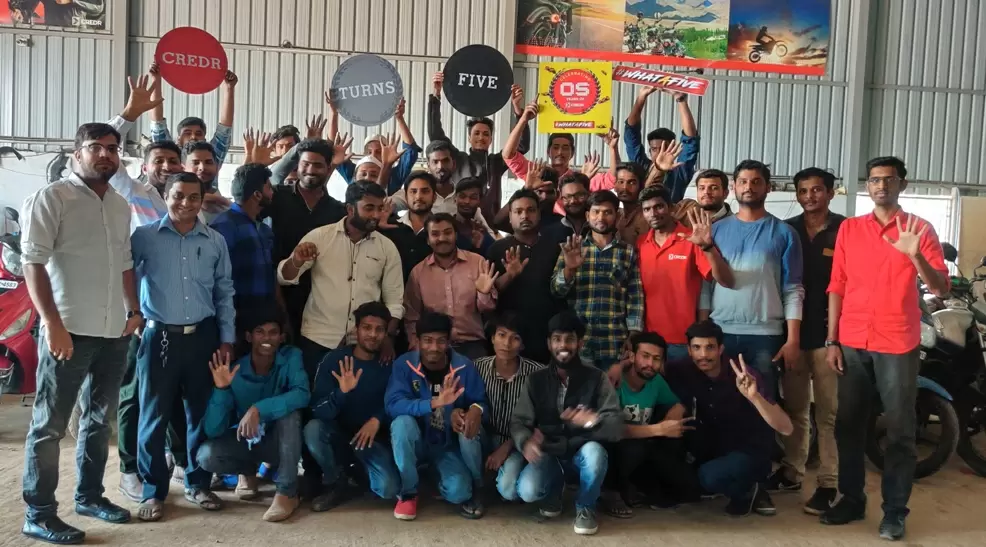 Team CredR: CredR employs around 150 people

A two-year old Activa would cost around Rs 45,000, and a three-year-old Royal Enfield can be bought for Rs 2 lakhs from CredR.
Sasidhar says that he has had a boring childhood since he was a studious boy who was always into debates and quizzing.
He learnt a lot from his father, who was a banker but came from a humble background and studied in lamp light. This made him value hard work and believe that success would come sooner or later if you work hard.
Sasidhar himself drives a Royal Enfield and goes on biking trips every six months.

Trending Now: