She built a Rs 2 crore turnover IT company in her village and gave salary hike to employees during COVID lockdown
Sofia Danish Khan
&nbsp | &nbsp
08-August-2020
Vol 11&nbsp|&nbspIssue 32
Simba Quartz, an IT company, located in Tangra, an obscure village in Punjab, will not only lay off a single employee till December, 2020, but has hiked salaries despite the Coronavirus pandemic and the lockdown bringing down its work opportunities by 40 per cent.

"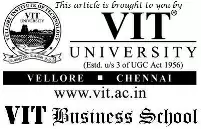 I directly announced the decision to raise the salaries as it was the need of the hour," says the company's founder Mandeep Kaur Sidhu. "I do not mind taking a loan of up to Rs 30 lakh to pay the salaries. The effect of this decision is that all the employees are putting in double the effort and we are still getting about 30 per cent business to sail through this difficult time."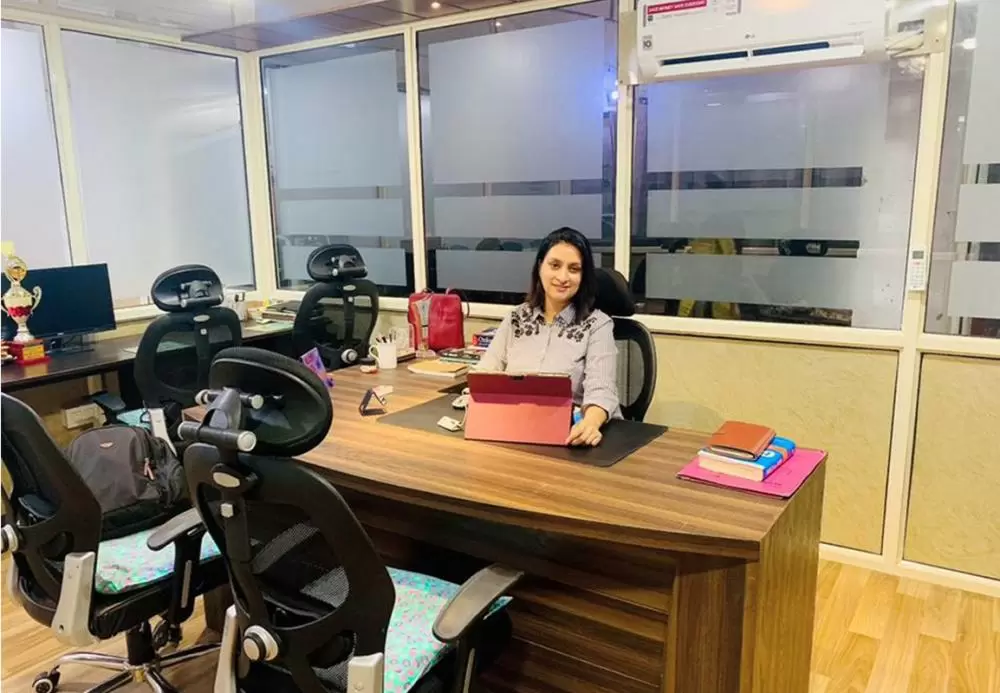 Mandeep Kaur Sidhu set up an IT company at her native village where she is providing jobs to the local people besides IIM and IIT graduates (Photos: Special Arrangement)

Sidhu, a local girl, along with her husband Mandeep Singh, started the company that today employs 50 persons ranging from graduates from IITs and IIMs to local talents with an annual turnover of Rs two crore.
"By the end of 2013 I launched Simba Cart, an e commerce portal selling everything from electronic items to footwear," recalls Sidhu, who is now 32 years. "The first year turnover was Rs 1 crore but net profit wasn't really adding up, hence we decided to focus less on it and in the next year diversified and founded Simba Quartz, a IT company, offering consultation, software development, video editing, and digital marketing."
Sidhu's father owned a flour mill in Tangra, situated about 40 km from Amritsar city, and her mother was a home maker.
The father's only motto was to educate his children – Sidhu has a younger brother, too – and the daughter did not disappoint him at all. She would be a topper in her school and college, besides landing good jobs.
Sidhu attended a convent school that was 10 km away from her home.
After clearing her class 12 with flying colours, she joined an integrated BBA +MBA course at Lovely Professional University, located 60 km from her house.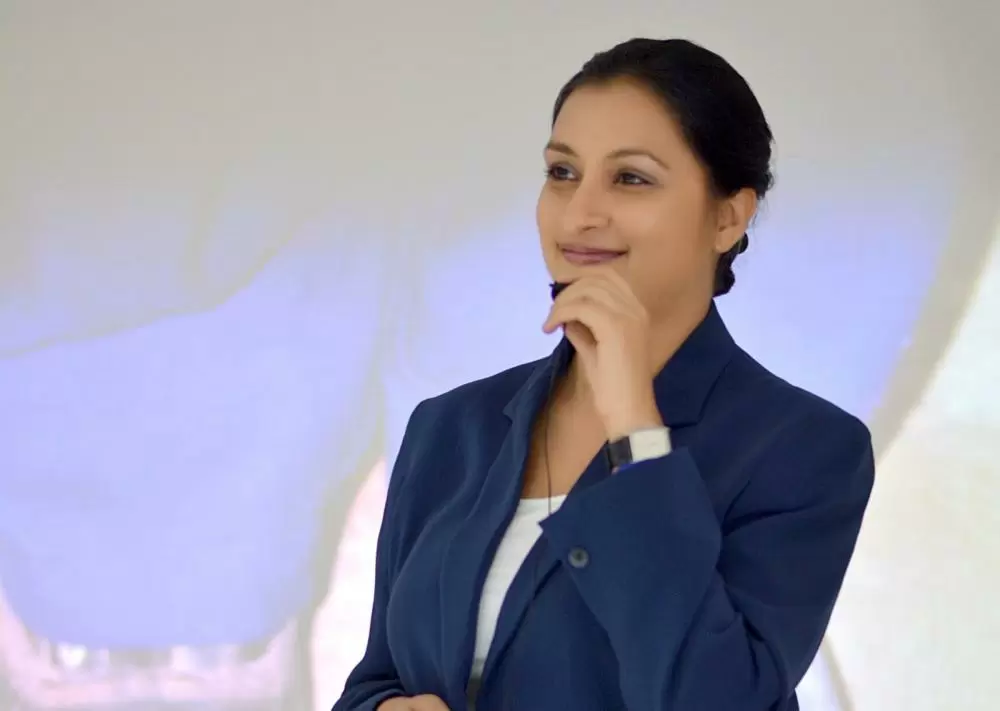 Sidhu's father owned a flour mill in Tangra and her mother was a housewife

Unlike her school days when she travelled by van, Sidhu had to commute 120 km daily by train or bus. Yet she did not miss a single class.
"My father understood that the only way to change our situation was to educate me and my brother, who is 10 years younger to me. So, I put my heart and soul into my education.
"I was always the University topper, yet despite scholarships, there was always some amount of university fee that was overdue at every point of time," she says candidly.
During the tenth semester, students got an option to go for industrial training. "I was the only girl in my class to do so. But it meant I couldn't sit for the placement. I interned at Hyper City, a hypermarket owned by Raheja Group, where I was offered my first job at a salary of Rs 25,000 per month in 2011," she says.
She doesn't remember doing anything with that money, because she handed it to her mother, who used it to pay the college fees that was overdue.
In 2012, Prima Gold, a Bangkok based luxury jewelry brand, opened its store in the same mall and Sidhu received a good break. The high end store was looking for a marketing person and the mall authorities suggested Sidhu's name.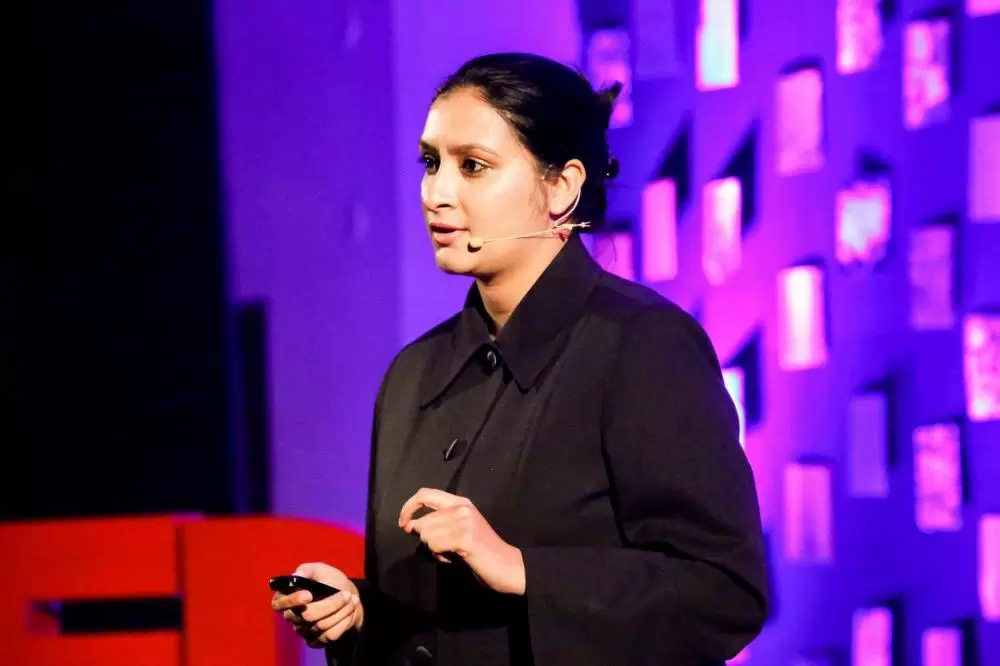 The short stint at Prima Gold honed Sidhu's marketing skills and ability to finish deals

"They were willing to double my pay and I was handling brand promotion, sales as well as institutional sale. A gold set with a value of Rs 5 lakh was sold for Rs 12-15 lakh as it was a designer piece.
"We had elite clientele and the famous cricketer, Navjot Singh Sidhu, and his wife were regulars at our store. The premium clientele ensured that we were able to sell necklaces worth Rs 20 lakh easily," she says.
However, after a point of time she got bored of her work and started thinking about various business ideas.
In 2013, she got married to Mandeep Singh, with whom she shares not just her passions but also the first name. He was working with Infosys and supported her wish to start a business at her village.
After they launched their business ventures, Mandeep Singh got a job in the US in American Express and shifted there. Nowadays Sidhu spends a few months with him in the US and uses the time to build a global clientele.
Talking about her expertise, her marketing skills, she says she is able to turn 9 out of 10 leads into deals.
"My expertise and experience in marketing and sales has given Simba Quartz an edge. I have a very active social media presence, which ensures that leads always follow in," she explains.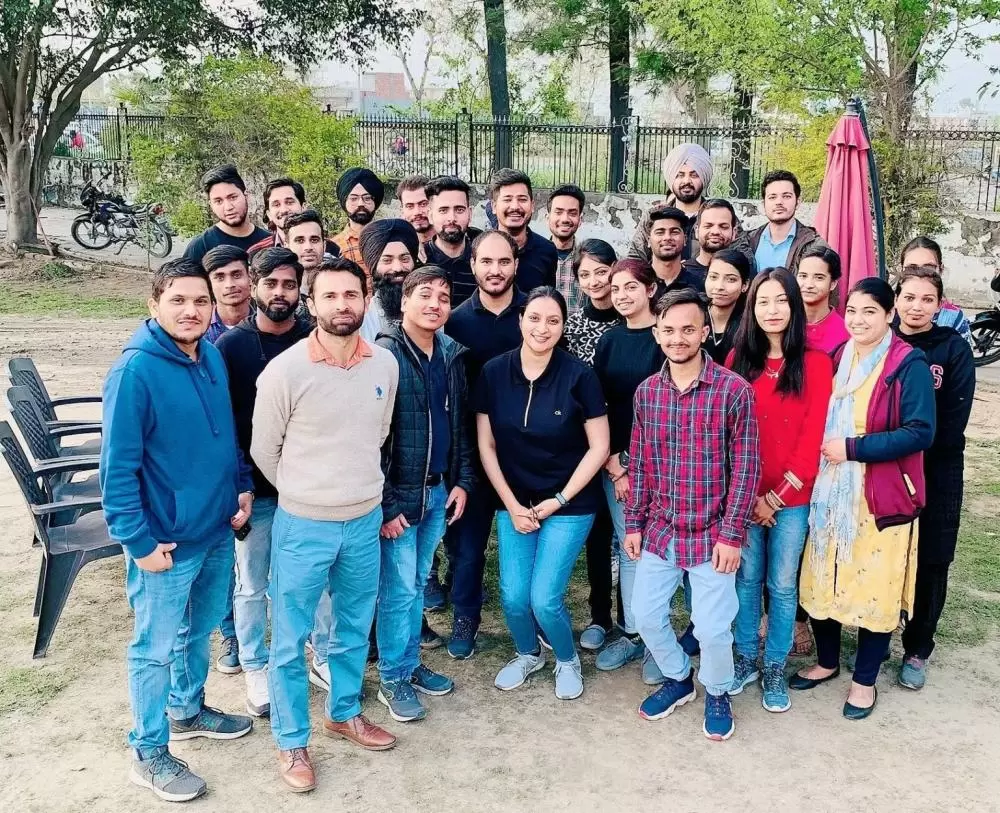 Employees at Simba Quartz have received a salary hike at a time when lay-offs are the norm in IT sector

With clients from all across the globe, she has never faced a bad client. Most of them start with an initial 4-6 months project and then stay with them.
Though their prices aren't exorbitant, they aren't too low either. Thus they provide good value for money. The intention is to ensure the client's growth, which ensures their growth, as Karma has a great way of coming back, she says philosophically.
"We started with one employee and took in more on need basis. I really believe in investing in my employees. So, when the IIT- IIM graduates appear for interview, apart from testing their technical skills, I look for self-motivated people who can steer the company to greater success. And then I give them better salaries," she says of her team-building strategy.
Simba Quartz also hires people locally. Recruits with basic education start with about Rs 6,000 to 7,000 a month. Later, they are given training in English speaking and soft skills and within a couple of years some of them receive salaries up to Rs 40,000.
Her brother, Manjot Sidhu, who is pursuing his BTech, works 7-8 hours with her company. "He brings in talent from the college and these students are paid anywhere between Rs 15,000 to 50,000 depending on their expertise. College education is boring for them as they can already learn so much more through internet," she explains.
She had bought a piece of land to build her new office, which has now been put on hold in view of the Coronavirus caused economic crisis. Till now the company has been debt free with zero loans.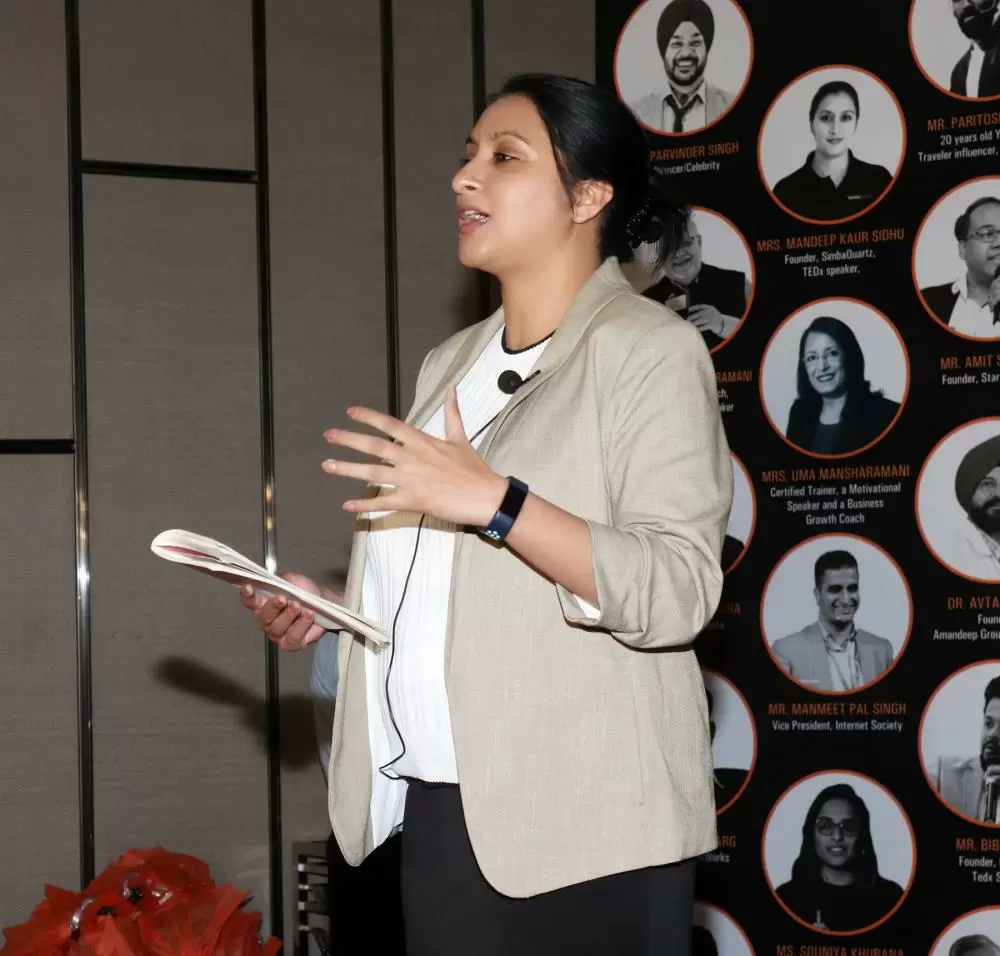 Besides running an NGO to help underprivileged people, Sidhu also is a motivational speaker

She also runs an NGO, Smiles Care and has done 390 campaigns in various villages of Punjab in the past four years. They have given 50,000 shoes to the needy under the program Shoe to Give and Food Sharing.
Sidhu hopes that her employees will look after such downtrodden people, when their needs are being met, and give back to the society whole-heartedly.
A client, who is a restaurant owner, is reeling under economic pressure due to the lockdown and she has decided to continue their services for free so that they can sail through this difficult time.
Although business is down to 30-40 per cent she is hopeful and happy that she is still getting leads. This TEDx speaker realizes the problems of people at ground level as she too had a humble upbringing.
"This is a time when business owners must generate employment and help as many families as possible," she signs off.

Trending Now: