Innovating even when everything is shut, the self-made entrepreneur has overcome fear of failure
Sofia Danish Khan
&nbsp | &nbsp New Delhi
25-April-2020
Vol 11&nbsp|&nbspIssue 28
The entire country was under lockdown and everything shut but not the 37-year-old entrepreneur's mind. He made Rs 1.80 lakh in 12 days of the shutdown by launching digital marketing courses, for which students attended webinars, paying on per session basis.
Meet the first generation entrepreneur G D Dharaneetharan from Tamil Nadu, whose digital marketing company, 'Social Eagle', started in 2016 with zero investment, made a revenue of Rs two crore in the last FY.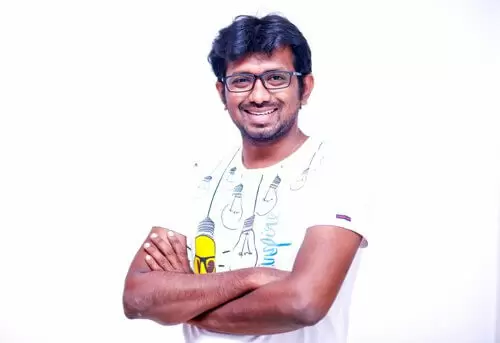 G D Dharaneetharan bagged his first assignment worth Rs 10,000 in 2015 and turned an entrepreneur that day (Photos: Special Arrangement)

"Today I am working on ways to create passive income that will allow me to earn without much effort in the future," says Dharaneetharan, elaborating on how he is making use of the lockdown period. "The human mind has the potential to think out of the box and only those who overcome the fear of failure or other people's opinion can really succeed."
All through his life, Dharaneetharan has been doing it: Thinking out of the box. Be it when his parents were facing hard times or when he had to choose between medicine and engineering or his concluding a stint with a leading software company or in taking up and kicking jobs.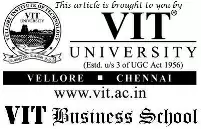 Born in a village in Virudhunagar district to a University professor father and a government pharmacist mother, Dharaneetharan had a normal school life. He and his sister were shifted from one school to another, nay one place to another, every three years as his mother's job was transferable.
"My father lent a lot of money to relatives and friends, who reneged on repayment, and at one stage we had to sell the house," says Dharaneetharan, who along with his sister moved to their grandparents' home when he was in class four to pursue their studies without disruption.
Meanwhile, his parents started doing odd jobs to supplement the family income. Whenever he went to his parents' place, he would take with him sarees that his parents would sell door- to-door on their off days.
"I bought some shares in my father's name from the little money I made by selling sarees," says Dharaneetharan. "I earned Rs 500 by selling shares for Rs 14.50 which I had purchased for Rs 12."
When he was in class 10, his parents sat him down and told him that he needed to study hard to be successful. That talk had an effect on Dharaneethran, who from being an average scorer till he was in class nine, became the school topper in class 10 and went on to secure admission in both medical and engineering colleges after class 12.
"I chose engineering because it was less expensive than studying medicine," he explains. After completing B.E from Madras Institute of Technology in 2005, he got a job in Wipro, where he worked for four years, in Bengaluru and Chennai.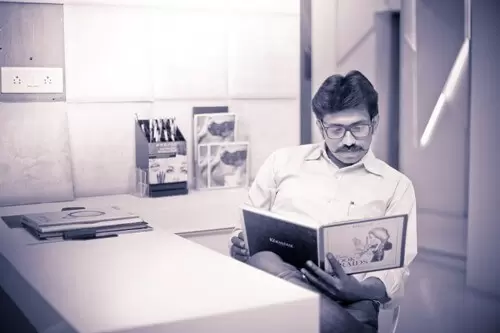 Motivational books kept Dharaneetharan company during the two years of his M.Tech

"Though my technical skills were outstanding, I didn't like the job. I hated coding, which I did for those four years. I wanted to travel on company money, and when an opportunity came to go to the US I lapped it up. The day I came back, I resigned," he says.
He had no idea as to do what next, though he was clear what he should not do. Again, thinking 'out of the box' he enrolled for M.Tech (2009-11) at Kalasalingam University, near Madurai.
"I spent those two years reading a lot of books. The first book I read was The Greatness Guide by Robin Sharma," he shares, adding, "The Secret, The Alchemist and Think & Grow Rich are my other favourite books while Brian Tracy is my favourite author."
As an M.Tech topper, he was offered a PhD research scholarship in New York, but he declined the offer and took up the job of a placement officer in a college.
A couple of years later as he was watching a TV programme featuring successful entrepreneurs, he found his calling. So, with the aim of becoming an entrepreneur he went to Chennai in 2015 and joined Naturals Salon as Digital Marketing Head. After three months, he was promoted as Marketing Head.
Always on the lookout for an opportunity to achieve his dream, he got his break at a conference where he met a friend who wanted him to promote an event on Facebook.
"We finalised the deal then and there and he paid me Rs 10,000 for a 10 day campaign," says Dharaneetharan. "I started the work without even registering a company. A student-designer helped me in the project. The very next month another company approached me to handle their digital marketing for the next eight months and the deal was settled at Rs 1.5 lakh a month."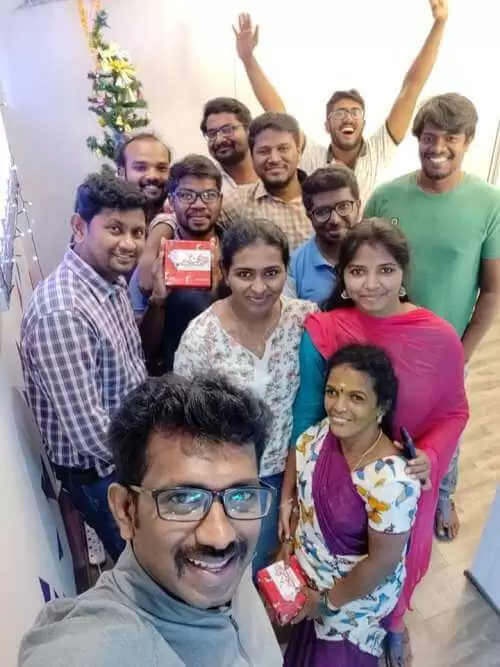 Social Eagle has 16 employees on its rolls

He resigned from Naturals and started Social Eagle in 2015 as a partnership firm, which later became Quantzi Infotech Pvt Ltd.
In 2018, he registered for a motivation program by Tony Robins in Singapore and landed there six days prior to the four-day program. He lined up meetings with people he had networked on LinkedIn, and even before the beginning of the event found a bunch of clients.
Today, he has handled the digital marketing and branding of companies such as Asus, Nestle, Haagen Dazs, Vivo, Merries, Singapore Management University, Ricola, Nature Valley, and Classic Polo.
Social Eagle, which started with three employees from a 3 BHK apartment, today functions from a co-working space in Ragula Tech Park in Chennai since August 2019, paying a rent of Rs 1.6 lakh with 16 employees and 32 freelancers on need basis.
"I took up each day as it came and didn't really do any direct planning as I built the company on the go," says Dharaneetharan. "I am working on rectifying it right now, and have automated about 50% of the things and plan to do the rest in the next two years. Since I didn't know how to run a startup, I didn't have a system in place."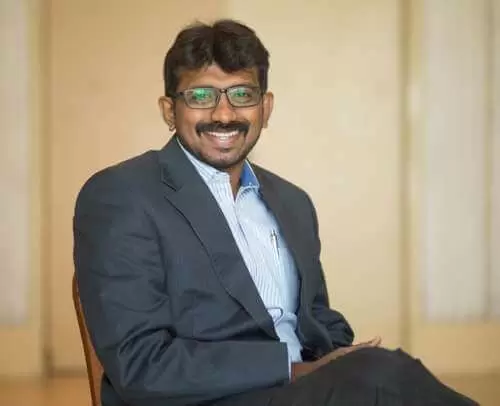 Dharaneetharan wants to train 10 lakh people in Tamil Nadu in digital marketing

The journey has not been without challenges though. "There was a time in 2016 when it was difficult to pay salaries for the employees, and I was sitting at a teashop when my mother called.
"She enquired about the business and sensing my tone said 'go through your share of the struggle but do not quit.' It motivated me so much that soon we had a project worth Rs 6 lakh in our pocket," he says.
Dharaneetharan has now figured out the biggest purpose of his life, which he explains: "I want to make it a mission to spread digital literacy among 10 lakh Tamil people. It might not be easy, but I have figured out a way and will reveal it soon."
Wish to share your story?
Trending Now: