With Rs 95,000 he started an air-purifier unit, which has now grown into a Rs 15 crore turnover business
Sofia Danish Khan
&nbsp | &nbsp
15-April-2020
Vol 11&nbsp|&nbspIssue 15
Vivekanandan Koodalingam's next product in line is a device to be priced at Rs 5000 that would remove pesticides and viruses from fruits and vegetables.
Given the track record of the 42-year-old Coimbatore based innovator-entrepreneur and the COVID-19 pandemic that has created worldwide awareness on viruses, the device couldn't have been more timely.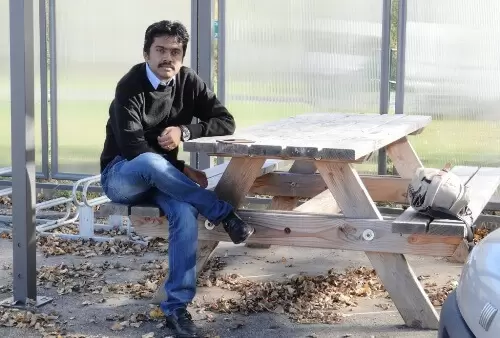 Vivekanandan Koodalingam started his company soon after his graduation with their first product, air purifiers (Photos: Special Arrangement)

But the man, who holds 13 patents in Clean Technology today and whose core company made revenue of Rs 15 crore in 2020, had a humble beginning in 1996, making air purifiers.
"After college I didn't want to take up a job but start my own company, which would enable me to innovate and be close to my love, electronics. So I decided to make an air purifier based on negative ion technology," Koodalingam recalls.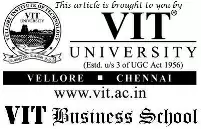 His love for electronics, however, is legendary. As an average school student in a small town called Srivilliputhur, near Madurai, he would always spend his free time at a neighbourhood radio mechanic shop, owned by one Vinod, whom he endearingly addressed as 'Anna' (elder brother).
Koodalingam, son of a university professor who specialised in genetic breeding in agriculture, was born in Coimbatore. Later the family moved to Srivilliputhur, where he found Vinod, who nurtured his passion for electronics.
He would ask Vinod anna questions and get the answers, while science in school was boring for him. "I developed small gadgets and cars," he says. "Making a remote controlled car that could be operated with a simple switch was fascinating in those days as it was otherwise impossible to buy one."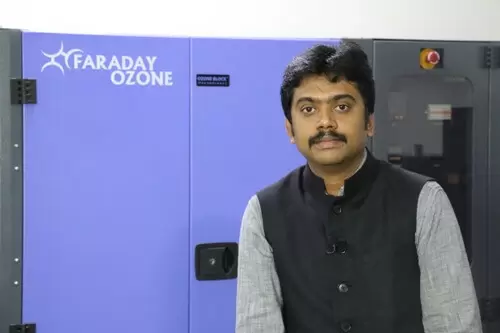 Faraday Ozone is developing a product to destroy viruses in fruits and vegetables

Slowly he became an electronic wizard. "I started repairing calculators, washing machines and television sets of my neighbours as well and did not charge for it. Neighbours would seek my opinion before buying an electronic item," he says.
As part of the school science team, he won many prizes. "My favourite project was a model of a mono rail which could be operated through a DC motor," remembers Koodalingam, who used to travel around 150 km just to buy a magazine 'Electronics for You' that was not available in Srivilliputhur.
It was this love for electronics that led him to start his own company after his graduation in electronics from Erode Arts College. Despite all his wizardry in electronics, he could not get his dream BTech seat because he had scored only 60% in class 12.
Koodalingam did BSc Electronics in Erode Arts College, and during that time came in contact with another electronics mechanic, Balu, who too played a key role in keeping his passion for electronics alive.
"Once a bank approached Balu to fix the security alarm and he put me on the job. Since I knew how crucial the alarm was to the bank, I was nervous but did the repair work well," he says.
"By the time I finished college my first product was ready, an air purifier based on negative ion technology, and I launched my company Faraday Labs named after the great scientist Michael Faraday," he says. The company, later renamed as Faraday Ozone Products Private Limited, was launched in 1996.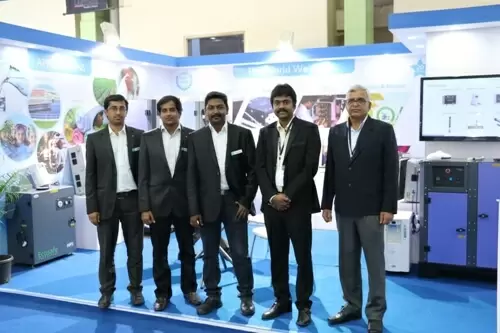 Koodalingam with his associates at a trade exhibition

In the initial days he worked hard, multitasking. "I learnt photography to shoot my products, Corel Draw to make brochures as I couldn't afford to outsource the work back then. Later, I even made the company's website all by myself, and hosted it on a free server."
In 1997 he displayed his air purifier 'Pure Zone' at an exhibition in Chennai when the Chairman of ROOTS, a Coimbatore based company, walked in and spent a lot of time understanding the product and asked him to meet him at his office.
When he met him, he wished to see the factory, expecting it to be a big unit. "My house was under construction, so I showed him a small area as my lab. He was surprised when he saw the place and offered me a job in his company and asked me to take up the manufacturing of air purifiers (from his plant)."
But Koodalingam wanted to be his own boss. So he took a loan of Rs 95,000 from a bank under the PM Rozgar Yojana scheme, which supports micro businesses, and set up his own unit.
He soon bagged a number of projects. The MD of a popular three-star hotel sought his help to get rid of the smoke odour in his restaurant. "Though my product was for a small room, I took help from a classmate who knew carpentry and created a big wooden box and covered it with rexine," he says.
"Inside the box we placed many small air purifiers along with the perfume and installed it at the restaurant. I charged Rs 20,000 for it and sold 10 more such units in Chennai hotels."
He priced the regular units at Rs 2500 a piece and listed it on Alibaba, a global B2B e-commerce portal, which elicited enquiries from Malaysia, Indonesia and other countries. Business began to soar.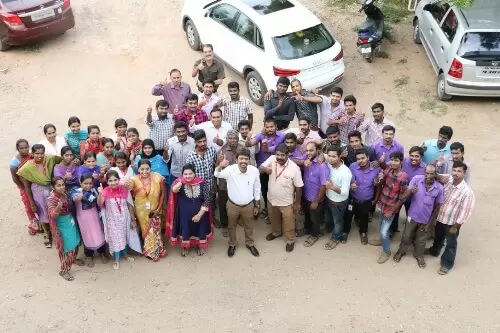 Faraday Group has around 100 people on its rolls at its various units

Meanwhile, realising that negative ion technology could only purify air, but not take care of the odour, he experimented with ozone technology and developed ozone air purifiers. Later, using the same technology, he launched ozone water purifiers as well.
In 2005, he roped in his college mate Mohan Raj, an MBA graduate, to oversee the sales, while he delved deeper into his inventions.
"I had studied in a rural school and could not communicate well in English. Moreover I lacked public speaking skills," says Koodalingam, tracing his entrepreneurial journey.
However, Raj fell ill and was bedridden for a month and he had to take over sales again. It was a blessing in disguise for Koodalingam who discovered that as a technical person he could explain the features of the product better, which resulted in better sales.
In 2006, Hindustan Unilever sought his help for a project and later, he provided technical help for General Electric on an issue.
He also makes sanitary vending machines and incinerators. "A friend's father worked in UNICEF and he told me about the need for vending machines of sanitary napkins," he says. "I founded Visaga Techno System to make sanitary napkin vending machines and incinerators."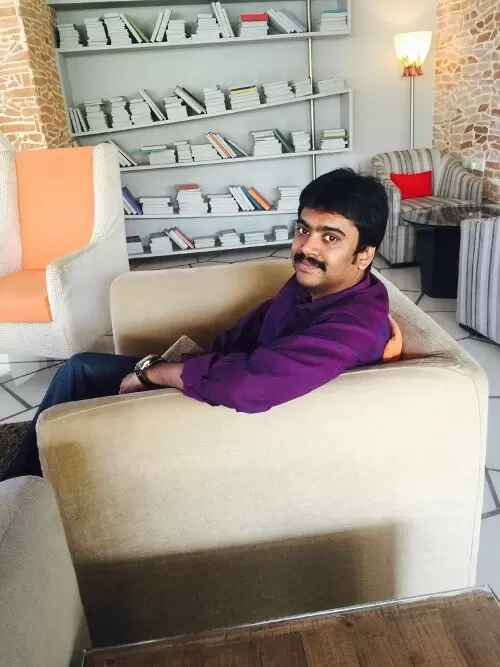 Koodalingam also has separate companies dealing with cloud CRM for business automation and making of sanitary vending machines and incinerators

Koodalingam's business model is to develop the products and find a partner for marketing and distribution.
He has also founded Farazon Software Technology Pvt Ltd, a company that specialises in cloud CRM for business automation.
From generating a turnover of Rs 3 lakh in the first year of his first venture that he started 21 years ago and touching Rs 1 crore in 2012, Koodalingam today employs around 100 people in his different units and is toying with the idea of a cure for COVID-19 through ozone treatment.
Wish to share your story?
Trending Now: