How an entrepreneur turned VC building a team with combined turnover of Rs 3,000 crore
Sofia Danish Khan
&nbsp | &nbsp New Delhi
20-March-2020
Vol 11&nbsp|&nbspIssue 12
Chawla is a man with the Midas touch. Whatever business the 32-year-old entrepreneur touched has turned into gold, particularly his Risers Accelerator, an entrepreneur group of 30 with a combined turnover of Rs 3,000 crore, which is bolstering startups through financial and knowledge support.
With an aim to fund social enterprises and startups, Risers Accelerator has funded about nine startups to the tune of Rs 7 crore. The group picks up stakes in the startups on a case-by-case basis with a separate set of entrepreneurs investing in each new venture.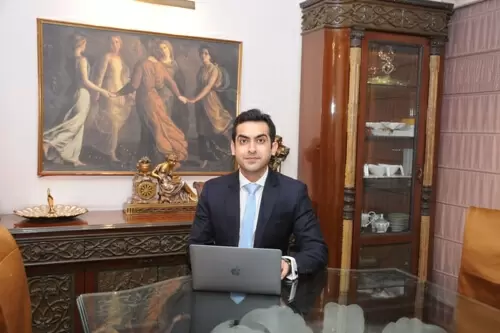 With a proven track record as an entrepreneur, Rachit Chawla turned a venture capitalist by setting up Risers Accelerator (Photos: special Arrangement)

"Our vision is to develop globally recognised brands that can become self- sustainable," shares Chawla. "Once that happens, it starts giving dividends and we can invest in more startups. We can earn our money by exiting at higher valuation when the company grows," he says, adding, "but we don't want to do it as we want to be a part of their journey
The startups they have funded include Sprout Studio (Animation, VFX company), Zeleno (a recycling startup), Cosmetofood (an organic cosmetic brand), and Playtoome (tech enabled entertainment platform).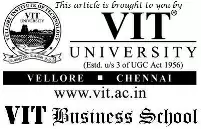 Two of their companies are doing phenomenally well. Playtoome is a live music streaming company, where artistes located in a remote location can perform live for you on a screen at your convenient location or even your favourite restaurant when you go out for a meal.
William Bao Bean, Manager of global venture capitalist firm SOSV accelerator in China has invested in Playtoome and is looking at listing the company in Singapore.
NunuTV, a youtube channel by Sprout Studio is also gaining popularity. "It has superior quality content. My two and a half years old son loves it and he has also revalidated our belief in the company." Chawla says.
However, the screening process for the startups is pretty tough. "We have rejected about 250 ideas till date," says Chawla. "Only 10% get to pitch in front of the directors and just 1 % gets funded. We look at the entrepreneur's history, their motive and reject it if the sole aim is to earn money. Unless somebody wants to make a social difference, their motivation will fizzle out if the money does not flow immediately."
Chawla initially proved his mettle at his father's Chawla Highway Carriers, a logistics company, and then launched Finway, a fintech company, which is set to show a turnover of Rs 40 crore, before he set out on his venture capitalist journey.
Chawla automated the family's logistics business before setting up Finway, a fintech company

Chawla attended Delhi Public School and graduated in Business and Management from Aston University, Birmingham. But the son of Ramesh Chawla, who founded Chawla Highway Carriers (CHC Logistics), proved his acumen in financial management when he was in class seven.
He had then lent Rs 100 to a friend for a 10 per cent interest. Even otherwise, he was a brilliant student in school, a topper in class throughout and an all-India topper in Accountancy in class 12.
After graduation, Chawla worked at the Intel Office in Swindon, an hour's drive from London, as Senior Pricing Analyst. "I worked with 1500 people there and handled Europe, Middle East and Asia. I was earning about 200,000 pounds or Rs 2 lakh per month," he says.
A year later, in 2009, Chawla returned home to join the family business. "When I joined CHC, the company's turnover was Rs 4 crore. I studied the inefficiencies and decided to incorporate the ERP system to increase efficiency. So, I automated everything and made ERP go live in one go."
The company changed from a people driven organisation to a system driven organisation. "It was challenging to change an old organisation, where the 200 employees didn't want audit checks," he recalls.
As a result a lot of managers left the company, but Chawla kept pressing. "We hired new people who brought in new skills with them. There were people ready to find faults with the entire procedure and it took me three years of 12 hours hard work every day to finally get everything on autopilot mode in 2015," he explains.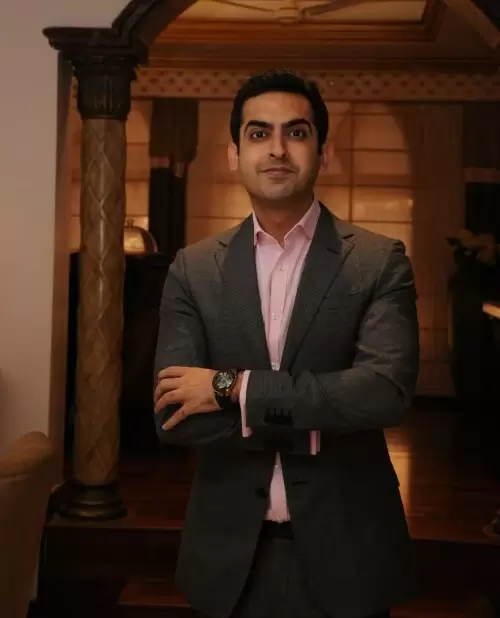 Taking to the family legacy of philanthropy, Chawla is associated with a couple of NGOs and remains committed to social causes

With everything automated, he only needed to spend about three hours a day in their office and that's when came up with the idea of a tech-enabled neo-banking services company for the new generation.
In 2017 he started Finway with an investment of Rs 1 crore. The company achieved a turnover of Rs 7 crore in the first year, Rs 20 crore in the next year and now is poised to cross Rs 40 crore in 2019-20.
With a customer base of 21,000, Finway now disburses a loan of about Rs 200 crore per annum and plans to cross Rs 500 crore in 2021.
Explaining the working of the company, Chawla says, "There are five monthly disbursements of Rs 40-45 crore. Ten per cent are through our books while 90% services are outsourced."
Chawla comes from a family of philanthropists. They are associated with temples and do langar sewa (providing free meals) in gurudwaras every week.
Chawla himself is also associated with NGO Khushi and Walk for Cancer. Another initiative he is a part of takes blind people on travel experiences. They sing and dance into the late evenings and go sight-seeing during the day.
Wish to share your story?
Trending Now: