How a call centre executive drawing Rs 8,000 salary built a Rs 1.5 crore turnover wood house venture
Sofia Danish Khan
&nbsp | &nbsp New Delhi
14-March-2020
Vol 11&nbsp|&nbspIssue 11
Drawn by the visual appeal of a wooden structure on the third floor of a building, Saurabh Sood rushed in to check it out and came out a changed man. That visit took him on a different path and eventually led him to launch Nature Homes, a company that builds wooden houses, with a current turnover of Rs 1.5 crore
Talking about his visit to the office of Wood Barn India, makers of wooden homes, on M G Road in South Delhi, Sood says: "Sanjay Sharma, the founder of the company, explained about their product. It got me so hooked that when he offered me a job, I resigned from my company and joined them in 2012."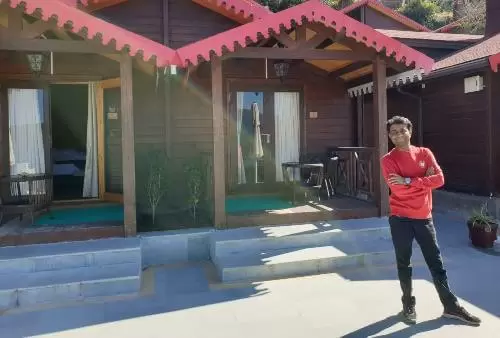 Saurabh Sood launched Nature Homes in 2013 with Rs 25,000 and one carpenter (Photos: Special Arrangement)

Sood, now 31 years, began his career with Intelenet Global Services. His father B K Sood, who was with Mahindra Tractors as General Manager, wanted him to take up a dealership of the company and settle down.
"My father had dabbled in various businesses but couldn't succeed. He encouraged me to start this safe business of selling Mahindra Tractors. He went as far as bribing me with a brand new car," says Saurabh Sood. "But I didn't want to sell tractors. I wanted to be a self made man."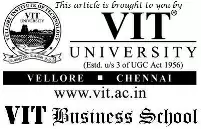 So he joined Intelenet as a call centre executive in 2009 for a salary of Rs 8,000 and was soon promoted as Quality Analyst and then as trainer. When he met the Wood Barn India founder, whom he would later encounter in the market as a competitor, Sood was working for a Mumbai-based designer furniture firm as a distributor handling Northern India.
Later, at Wood Barn, he was earning a handsome incentive on sales. After a year and a half, he quit the company to start Nature Homes in 2013. He spent Rs 25,000 for the paperwork and struggled in the first year as every prospective client wanted to see his past projects.
"Though my previous employer allowed me to show his projects, I wanted to play fair," he shares. And soon, he bagged his first project - a small rooftop structure worth Rs 5.5 lakh.
He bought the wooden boards locally and completed the project with two carpenters at the client's site itself. He presented the profit of Rs 50,000 to his father as his token of love and gratitude.
"After the first project, I placed an advertisement in the newspaper, which got a positive response. So we did another project in Jangpura, Delhi worth Rs 6 lakh on a terrace. This one caught the fancy of the neighbours and we got three more projects. And then things started rolling."
Wooden Cottages built by Nature Homes

In 2015, Sood won the Polo Orchid Resort project in Cherrapunji. He shares that his ex-employer Wood Barn India too had competed for the project, but they got the better of them.
"The next challenge was to construct a wooden structure in Cherrapunji where it rains continuously," he says. "When the rain stopped for two days we built a steel structure with a water-proof roof at the site, and assembled the wooden cottages within 15 days. The steel structure was later dismantled. We gave a warranty of three years for the unit, and there hasn't been a single complaint so far."
Nature Homes uses pine wood imported from Germany, Canada and Scandinavia, which are approved for housing. In these countries only licensed vendors can sell wood and they are required to plant four trees for every tree they cut. The farms span over hundreds of hectares and the land never goes barren as the trees keep growing back.
"It makes the farming sustainable and does not harm the environment," Sood says, explaining how his projects are environment friendly in more than one way.
He adds that the wooden houses they build can withstand various natural disasters as well as adapt to different climates. These structures are natural as well as energy efficient. The wood insulates the room and releases moisture keeping the room cool in summers, and absorbs moisture during winters, keeping the room warm.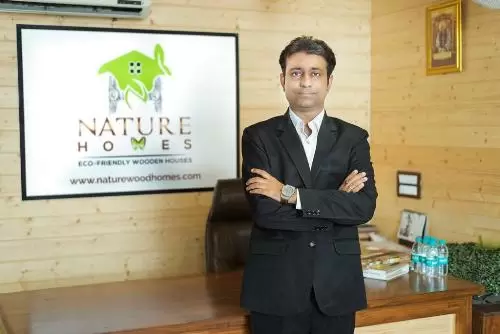 Sood has executed challenging projects in difficult terrain from the rainy Cherrapunji to snowy Nainital

During summers, when air conditioner is switched on, the wood absorbs the cool air, keeping the room cool for a long time even after the air conditioner is switched off.
Sood lays down deliverable timelines along with penalty clause, because working within the stipulated time is the key. And this is how he does not have to invest any money of his own. He takes advance and collects full payment from the client after completing the work. Then he pays the vendors.
Talking about advantages of wooden homes over conventional buildings, he says the former costs half as compared to a concrete structure. A concrete structure takes up to one year for completion while a wooden structure can be assembled within 30-100 days.
In 2019 Nature Homes executed a beautiful project for Diganta Spa resorts in Mukteshwar, Nainital, in Uttarakhand. "This was another challenging task as it snowed heavily every night. We would clear the snow, do the construction and repeat the process the next day. We built 40 cottages for them and now we are in talks with five more resort owners."
The company that began with one carpenter and Sood handling sales and marketing, has grown into a 23-member team, including carpenters, electricians, plumbers, supervisors, and designers. They also have about 100 carpenters who are engaged on need basis.
Wish to share your story?
Trending Now: