Iconic Indore man runs a Rs 3.5 crore turnover eatery from a 120 sq ft space
Aakanksha Dubey
&nbsp | &nbsp Indore
25-October-2019
Vol 10&nbsp|&nbspIssue 43
For someone who started working as a tea boy at the age of eight, Vijay Singh Rathore has come a long way in life by starting a popular eatery in Indore that now makes Rs 3.5 crore annually.
But more than what he takes home from the tiny 120 square feet outlet at 56 Dukan Street, it is the goodwill that he has earned by serving quality food to his devout customers that makes his life an inspiring story.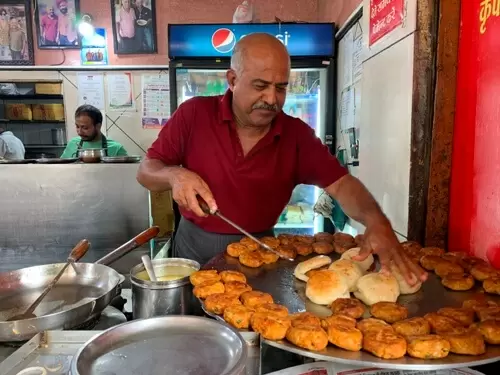 Vijay Singh Rathore started Johny Hot Dog with Rs 500, but is currently doing annual sales of Rs 3.5 crore (Photos: Rakesh)

"Purity of the food that you serve is important. You serve only what you can eat yourself. So, there is no compromise on quality to save money," Rathore talks about his business philosophy.
Beyond that ethical belief, his business idea itself had been outstanding and ahead of its times in 1978.
When he decided to go on his own in 1978 with Rs 500, his savings from over a decade of toil at many establishments, he struck upon ideas that were exotic, at least to Indore.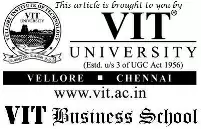 Besides conjuring up the name 'hot dog' for his simple culinary product that he would serve, he also christened it Johny - as Johny Hot Dog - inspired by a popular Hindi film of the 1970s, 'Johny Mera Naam', starring Dev Anand, Hemamalini and Pran.
Also the spirit of Johnny Walker, a popular Scotch Whiskey brand in his days, pervaded his mindscape while mulling over a name for his outlet, Rathore confesses.
"In Indore, we generally have shops with names like Vijay Chaat House or Sharma Sweets. If I had named mine as Rathore Hot Dog it wouldn't have caught much attention or even earned customers' trust," says Rathore.
Coming to 'hotdog', Rathore has not tasted the original 'link-sausage sandwich' of the West till today.
"There was a popular movie hall in the city that played only English movies. We didn't have the money to watch movies there but would gather there after work and order a food item that was known as Hot Dog," he says to explain from where he got the name for his delicacy.
Rathore's genial nature, delicious food and the low price of his products have earned him loyal customers

In fact, Johny Hot Dog is a far cry from the western 'hotdog'. Johny's is a thick soft round bun, toasted on a tava (huge frying pan), stuffed with a mouthwatering potato tikki or cutlet and served with spicy chutney and onion.
"We use desi ghee, fresh butter and buns that give the unique taste to our hot dog," he says, adding that the advantage with Hot Dog is that it is easy to cook, unlike Kachori or Samosa, and is a healthy food that can be had for breakfast, lunch and dinner.
Invariably, the hot delicacy is served on steel plates. "We have never gone for plastic or other disposable alternatives. Right from the beginning we have been using water resourcefully and maintained utmost hygiene,' Rathore says.
Dadu, as Rathore is addressed endearingly by his customers, sells 4,000 pieces a day, including online orders now. During weekends, the sales go up by another 400 to 600 pieces, the fact that there are just three items in the menu - Vegetable Hot Dog, Egg Benjo and Mutton Hot Dog - notwithstanding.
Rathore, whose Hot Dog is priced Rs 30, whatever the filling is, feels that the prices can be brought down further by automating the process. As one who has experienced poverty and starvation in childhood, he still remembers those days.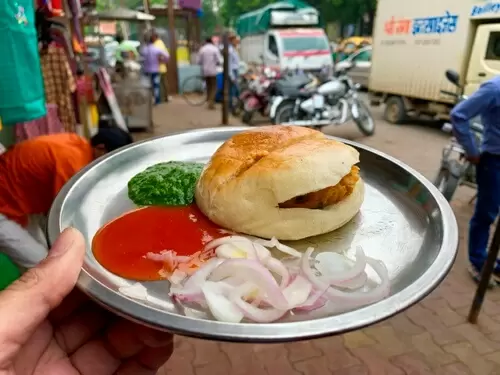 Johny Hot Dog comes in three variants, with different fillings, but all of them are priced uniformly at Rs 30

"I know the value of every bite," says Rathore, who started selling his Hot Dog for 75 paise in 1978 and in those years sold only 50 to 60 pieces daily. But the outlet grew in popularity also because of his gregarious nature and amiability. Such is his aura that he can make even a first time visitor to his outlet feel completely at home.
Evidence of his geniality is in the proposal of some engineers in Indore to honour him at their college alumni get together. They had known Rathore since their student days at the Shri Govindram Seksaria Institute of Technology and Science.
Rathore was working in the shops outside the college campus when he befriended the then students, who subsequently kept in touch with him by visiting his Johny Hot Dog outlet. In later years, they had visited him with their children and also their grandchildren, keeping the friendship alive.
"The students might have become well-known engineers and professionals but they shower the same love and respect they had for me earlier. They come not to taste the Hot Dog alone but to meet me and revive the evergreen memories," he says.
Rathore, who crossed the 60 year mark a year ago, wakes up at 4.40 am, does his yoga and reaches the outlet by 7 am to carry out the preparations for the day.
For, customers line up right from morning to savour the Hot Dogs for breakfast even as their Dadu is engrossed in getting ready the delicacy – tossing and flipping the cutlets and buns – at one end of the 120 square feet premises.
That the outlet is not air-conditioned or that it has no chairs and tables has not stopped the customer base from burgeoning. Rathore's son, Hemendra Singh Rathore, has been helping him out in the last seven years, mainly handling the online deliveries.
Hemendra says that the online sales have driven the business to a higher plane and that they expect the turnover to touch Rs 4 crore in the coming financial year. Rathore and Hemendra claim to have received many offers for expansion in major cities.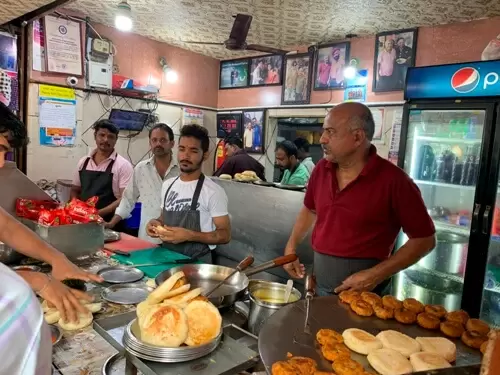 Rathore dons the role of chef at Johny Hot Dog and arrives daily at 7 am to feed his eager customers

However, they are yet to finalise on the 'trustworthy and right partner.' For they cannot afford to fritter away the trust the brand has earned over the years, and even recently fetched them the Uber Eats APAC Restaurant Partners Awards 2019.
Looking back, the farmer's son who started working at age eight, doing odd jobs, says: "I was fortunate, in a sense, that there was no child labour law those days. It was very important for me then to help my parents and my seven siblings."
He took a fascination to food business because his mother used to cook for a living, too, and because farming had become unviable then with its dependence on electricity.
Now that he has turned that adversity on its head, he is happy that his work had not only enabled him to earn money but also true respect, customer satisfaction and everlasting relationships.
He gets upset to see children begging and being deprived of education and is against the idea of overcharging customers for his Hot Dog.
"People ask me, why you charge so low? I always answer that God has given me more than I deserve and I will always remain thankful to Him. Why take extra money from people, let's make food affordable," says Rathore.
This Article is Part of the 'Amazing Entrepreneurs' Series

Trending Now: