An online business she started with just Rs 50,000 has grown into a Rs 10 crore turnover company
Sofia Danish Khan
&nbsp | &nbsp New Delhi
22-October-2019
Vol 10&nbsp|&nbspIssue 42
Compelled to take a deep plunge into business due to domestic reasons, Jyoti Wadhwa Bansal came up trumps turning her eBay store, Sanskriti Vintage, into a Rs 10 crore turnover company in less than a decade, popularising indigenous products abroad.
Though Bansal, now 38-years old, started working for an insurance company as a trainee soon after completing class 12 at the prestigious Tagore International School in Delhi, she least expected her husband of four years, Anshul Bansal, to drop a bombshell one fine day in 2010.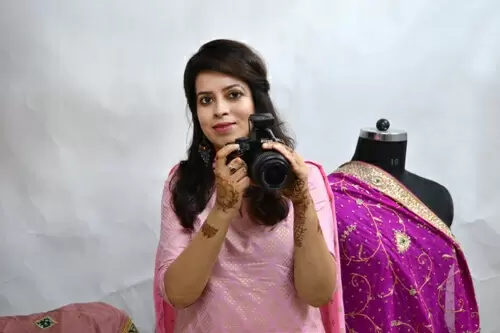 Jyoti Wadhwa Bansal started Sanskriti Vintage with Rs 50,000 in 2010 (Photos: Special Arrangement)

"Anshul declared that he does not want to continue working anymore, but start his own thing. I felt helpless and scared as he was the sole bread winner of the family," Jyoti Bansal recalls.
"I had taken a long break from work, so finding a job wouldn't be easy. Also, I didn't want to leave my daughter at a crèche. So I decided to start something from home. I had to stand up for the family."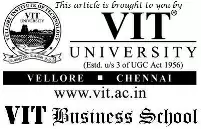 Jyoti Bansal, daughter of a businessman who migrated from Pakistan to Delhi, had grown up with a lot of self-doubts. With an elder brother who excelled at sports and a creatively inclined younger sister, she suffered from the middle child syndrome, and had always tried to prove herself but could never find her niche.
It was her marriage to Anshul Bansal in 2006 that changed her life. The erstwhile doting daughter who relied on her father for all the inspiration and motivation, found her second anchor of life in the husband who worked for Yes Bank as Vice President.
Her husband's motivation to lead a healthy life with a positive outlook boosted her confidence. "This was the time I joined the nature camp, did some yoga and diet courses, and became a healthier person," she recalls.
"I worked on myself and truly started believing that 'every problem is within you and every solution is within self'. I practised affirmation and manifestation technique where I would tell myself positive things, and wrote my dreams and read them every day."
Her first note to herself was – "I want to be successful, please Universe guide me towards the way to success."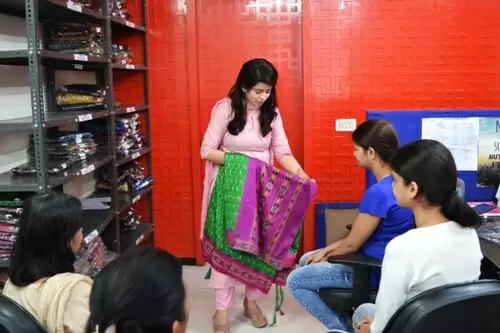 Handcrafted sarees are popular with customers in the US

Perhaps it was that self-motivation that enabled her to take things in her hand when she suddenly sensed an impending domestic crisis in her otherwise smooth marital life.
"In 2008 I had my first daughter and my entire world revolved around her. She had bronchitis so she needed extra care and for a while, I forgot all about chasing my own dreams," Jyoti Bansal recalls.
She had grown up under the watch of a strict mother, who had ensured that the children got the best education. "With my first salary of Rs 7,000, I purchased a mobile phone as my mother was against us having mobiles," she goes down the memory lane to those days before her marriage.
"I pursued BA in correspondence while working and later took an MBA from Amity in 2003. Then I worked for three years in an MNC, earning Rs 25,000 per month."
So, when her husband decided to leave his job, she chose to get back to her work mode and have a safety net for the family. "I had known about eBay all along," she explains how she hit upon the business idea.
"I explored the online market and the local Delhi markets and realised that Indian handicrafts were loved by people across the globe. I curated a stock of few sarees of various fabrics like crepe, chiffon, silk, and saree borders made of hand embroidered work like zari, zardosi and so on."
She set up her eBay store with her products in June 2010, uploaded the photos and wrote the description of the products. "I spent Rs 50,000 of my savings and updated the store everyday with new products," she shares.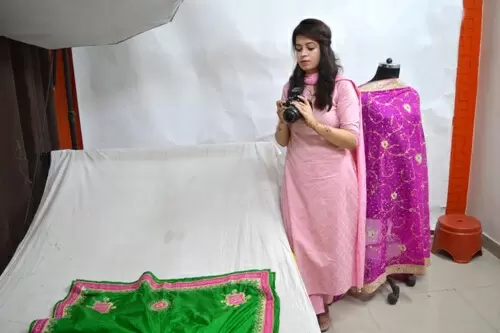 Jyoti Bansal personally buys the sarees and other products that are sold through Sanskriti Vintage

However for first two months, she did not get a single order. But what kept her going was the feedback she received from people who visited her store. "Some visitors would email me saying that Sanskriti Vintage store is like a museum, which they liked to visit every day to see the new stock."
"They also gave me suggestions on the pricing and free shipping, to gain high visibility. And that worked," explains Jyoti Bansal about her humble beginnings.
"Never have I faced losses with any product. The risk taking factor that I learnt from my father proved a blessing to me and the business," she adds.
She focused on products that were popular with the US customers such as handcrafted sarees in silk, ikat, chikankari, crepe, batik, jaipuri prints and various other types of fabric and variety of embroidery work like luukhnowi chikan, zari, zardozi, and hand embroidered phulkari.
"They appreciate handwork embroidery and are always interested in the history behind a particular fabric or work," says Jyoti Bansal.
"They want to understand the hardships behind the work. And these products are very popular during Indian festivals when people want to dress up in traditional attires. Most of the clients have written back to me with great appreciation."
During the first two years she hardly took any break and worked day and night. "I could only work while my daughter was sleeping. There was this one occasion when I had an eye infection and the doctor had clearly said that I should rest.
"But I was so determined to not miss out on work that I finished it," she recounts the hard work she put in during the initial years.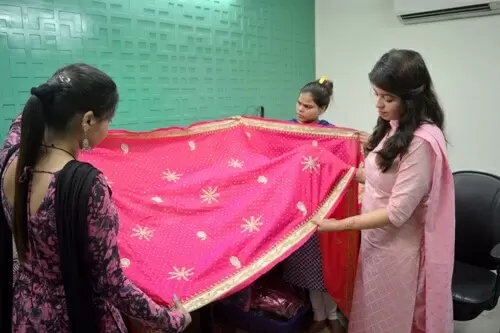 Quality control and quality check is accorded top priority at Sanskriti Vintage by Jyoti Bansal and her team


Her efforts paid off as she achieved sales of Rs 15 lakh in the first year and also got an employee on board.
"I had started from a single room in my house, where I had an almirah to keep an inventory. Within six months I hired a girl to deal with the regular mailing of products as I couldn't afford to stand in queues as well as look for new products and buy them," she shares.
Within two years, business flourished and she had to move to the rented factory in Noida from where they are operating now with a staff of 30 people.
"We have in-house photographers, who do regular photo-shoots of products. A dedicated staff ensures that every product is free defect. Quality control and quality check is top priority and it reflects on our eBay store, where we have 99.9% positive reviews," says Jyoti Bansal.
As business scaled up, it became difficult for her to handle the warehouse as well as the customs issues with the company receiving various notices from different departments.
Her husband Anshul joined her in 2011 as his business wasn't faring too well. He took over all the financial issues of Sanskriti India Proprietorship.
It gave a boost to the business as she could now focus on products. Anshul also implemented his computing skills by creating a software 'Stomp Market' which has automated the listings of products.
"Now the best-selling product or other similar information required can be accessed with the click of the mouse," says Jyoti Bansal, who takes care of purchase and deals with the suppliers directly.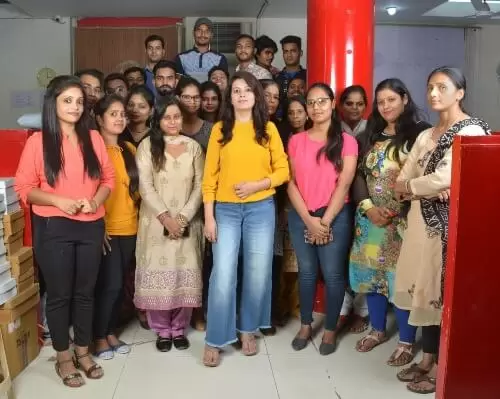 Jyoti Bansal, who started by herself and had just one employee in the first year, today heads a team of 30 people

"I ensure that the quality of sarees and saree borders is export quality and the prices are competitive. I never buy in bulk. That way the products are premium and exclusive and I have never faced losses because of stocking."
In 2016 she started Zaphire, a fashion brand dealing with curated jewelry, on Amazon India. Another brand 'Bridal Mary' is all about hand- made trim crafts which are appliques that can be used on products such as designer skirts, hats, and it is primarily a B2B portal where designers buy from her.
"I am a destiny's child, as I had faced no real job struggle. Whenever I applied for a job I was called for an interview and also given the job," says the successful entrepreneur, whose eye for detail and intuition makes her pick the best products.
Her dream right now is to do an exhibition in the US and Europe, where her major clientele is, with a view to reaching out to more people. It is a different matter that her store is already a hit in the international community, the fact that she has never crossed the Indian border notwithstanding.
This Article is Part of the 'Amazing Entrepreneurs' Series

Trending Now: