He has fixed gas stoves, cleaned tables at eateries, but now owns a Rs 7 crore turnover company
Nidhi Roy
&nbsp | &nbsp Mumbai
30-September-2019
Vol 10&nbsp|&nbspIssue 39
With dreams in his eyes, Chandrakant Pote, a 23-year-old son of impoverished farm workers, left his home town of Ahmednagar for Mumbai in search of greener pastures and 27 years later he lords over a successful logistics company, whose turnover last year was Rs 7 crore.
"I never say no to a customer," says the self-made businessman, revealing his abiding philosophy. "When I landed in Mumbai in 1992, I did not fancy doing anything more than odd jobs like fixing gas stoves or working as a security guard or supplying food items and was prepared to do any work that came along," he recalls those old hard days.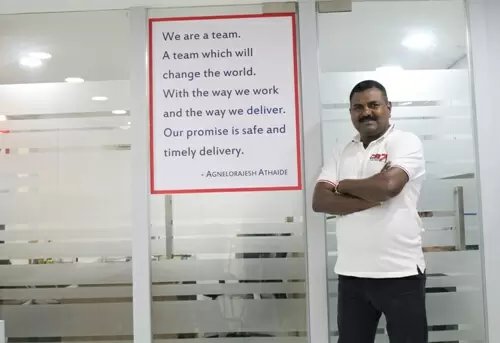 Chandrakant Pote, founder of CB Logistics, has fixed gas stoves, delivered newspapers, and cleaned tables at eateries in his early life before turning into a successful entrepreneur (Photos: Special Arrangement)

So, the class ten drop out, who today owns CB Logistics, and whose regular clients include Reliance Fresh, Reliance Digital, Reliance Smart, Scootsy, Jio, Epigamia and White Owl Brewery, started his life in the maximum city working for a company that made sprays & deodorants and also moonlighting in his spare time as a gas stove mechanic.
He has always been a hardworking man, taking up any job that came his way and at times toiling for 18 hours a day, delivering milk at night and newspapers in the morning even while working as an on-call tempo driver.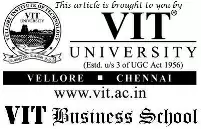 After dropping out of school, Pote worked at small restaurants, waiting at tables and cleaning utensils, in his home town. Later, he says, he even went to another city in Maharashtra - whose name he is unable to recall - along with his uncle to work at small eateries.
"But none of those efforts brought in the money my family needed," says the eldest of five siblings who then set out to Mumbai with his wife, a three-year-old daughter Swati and one-year-old son Manoj. Eldest son, Sandeep, who was then five, stayed with his grandparents and joined the family a year later.
"We stayed with a relative in Sanpada initially but later rented a small apartment in the BDD Chawl in Worli," says Pote. Today the Pote family owns a house in Worli but continues to rent the apartment for some of the drivers, who are the mainstay of the 215-strong workforce at CB Logistics.
"Retaining manpower is a major challenge in the logistics sector as drivers can quit very easily if they find another company offering a better pay. But we have maintained a very good relationship with all drivers and staff, ensuring very less attrition," Pote says, revealing another secret of his success in business.
For better accountability of their services, the company has also installed GPS tracking in all their vehicles. Technology and innovation go hand in hand for the Potes - elder son Sandeep Pote joined the company in 2014 and younger one Manoj Pote in 2016 - as they aspire to come up with unique and customised solutions to all their customers' queries.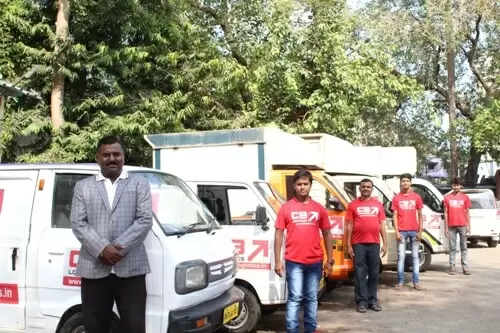 Pote with some of the drivers, who are the mainstay of CB Logistics

"What makes us unique is that, while other companies focus on inter-city service, we have focused on intra-city service and made sure our company stands first when it comes to local movement of goods," says Sandeep Pote, who brought with him the experience of working at multi-national companies and the passion to succeed that matches his father's.
Pote senior was working as a driver for a small proprietary company when he bought a second-hand tempo in 2003 as the monthly pay was not enough to make both ends meet.
Two years after he started driving his tempo, the turning point in his career came when Reliance Communications approached him for their first mobile distribution service from Worli Naka Depot in 2005.
In 2007, Reliance approached him to work with them as their full time vendor for home delivery of goods. But, for this, he would require at least six vehicles and he almost declined the offer.
That was when some people working with him urged him to look at the opportunity as a once in a lifetime offer. So he mobilised funds selling his wife's jewellery and taking an additional loan from some of his friends to buy two more tempo vehicles.
Thus came into being CB Enterprises with Reliance Fresh and Sahakari Bhandar, a Mumbai based grocery chain, as their first clients. "Reliance has been our client from the very beginning. Without the confidence of my first clients, I would not have been able to achieve so much," Pote recalls with gratitude.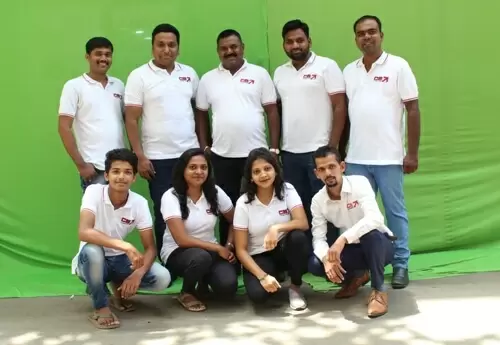 Pote (standing, third from left) with members of the core team, including sons Sandeep (to his right) and Manoj (to his left)

In the later years, CB Enterprises offered their services to other Reliance businesses such as Reliance Digital, Reliance Trends and Reliance Jio. Today, the company has 110 dedicated vehicles for Reliance alone.
Subsequently, Pote customised his vehicles to suit the needs of the clients. With every step he took in his career, he always kept his customers as his first priority. Starting from engaging bikes with 10-15 kg load capacity, he deployed 20-feet containers and temperature-controlled trucks to carry vegetables and meat and gained customer satisfaction.
"Working at MNCs was a learning experience for me. (But), my father made sure I learnt all my basics before joining the family business", says Sandeep Pote, who changed the company's name from CB Enterprises to CB Logistics and also registered it as a private limited company.
"My father has been an inspiration to me and my brother. We have seen him work on his own all these years. We all have now begun to take care of the company, as a family," he says.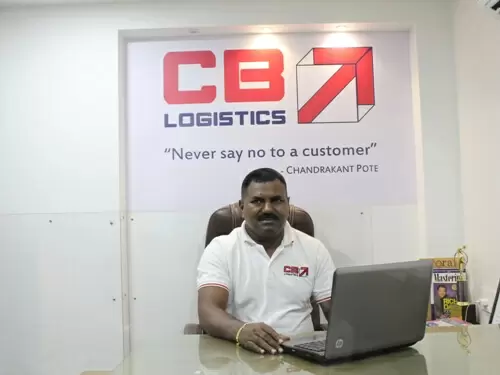 According to Pote, only hard work and honesty can bring success

CB Logistics has won several awards for on-time and safe delivery services, the recent one being Best Goods Service at the 2nd Annual Future Warehouse Summit & Awards 2019.
"Our aim now is to be the best for last mile delivery in the country", says Sandeep Pote, who aspires to expand their operations to other parts of India, starting from Bengaluru.
So what's Chandrakant Pote's advice to young entrepreneurs? "Hard work and honesty alone can bring success. Even if you start small, don't lose hope, because your determination will always take you forward."
This Article is Part of the 'Amazing Entrepreneurs' Series

Trending Now: