Launching an apparels brand with Rs 5 lakh, two Delhi lads achieve Rs 1.6 crore turnover in just three years
Sofia Danish Khan
&nbsp | &nbsp New Delhi
29-August-2019
Vol 10&nbsp|&nbspIssue 34
Armed with American management degrees and a saving of Rs 5 lakh, two Delhi lads gave vent to their passion for business by making designer garments for modern men and women, cutting costs but not quality, and the overwhelming response brought in a turnover of Rs 1.6 crore in just the third year of their business.
"We found out that there is a huge demand for designer clothes that are easy on the pocket," says Ashish Gurnani, recalling the days when he and his partner, Aashray Thatai, were ideating on starting their own business after their return to Delhi in 2015.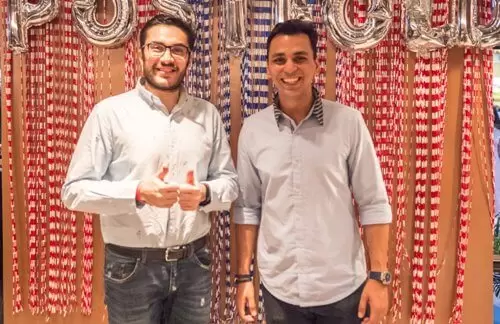 Ashish Gurnani (right) and Aashray Thatai started PostFold in 2016 with Rs 5 lakh (Photos: Special Arrangement)

Gurnani and Thatai, both 28 years old, met at the Northeastern University in Boston, where the former was pursuing a five-year Co-op programme and the latter was studying mechanical engineering.
Both gained substantial work experience in the US and came home to set out on their own. "I wanted to create my own business," says Gurnani. "I realised that it might get too late to start something of my own if I further delay it. My first thought was to start a dairy business but it didn't pan out as there were operational challenges."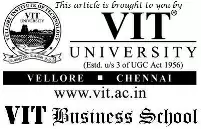 He started discussing business ideas with friends and in one such dinner meeting with Aashray the topic shifted to possibilities in garment industry and the duo decided to dig deeper.
"We started our research and found that about five to six middlemen are involved in between the procurement of fabrics and the time a shirt reaches the consumer," he shares.
"Everybody makes a profit, which adds to the cost. In the end a shirt worth Rs 2,000 costs Rs 5,000. We planned to do away with the middlemen who would procure thread, button, fabric, and other materials."
So, they launched AA Brand Private Limited in 2015 with both the friends as directors and in February 2016 launched PostFold, the apparel brand that would go on to capture the imagination of the fashion conscious youth.
PostFold products are for office and for parties, and for men and women.
The company that started with just one designer besides the founders now employs 20 people under different verticals. "Yet there has been no change in our motto: To provide value for money to customers," says Gurnani.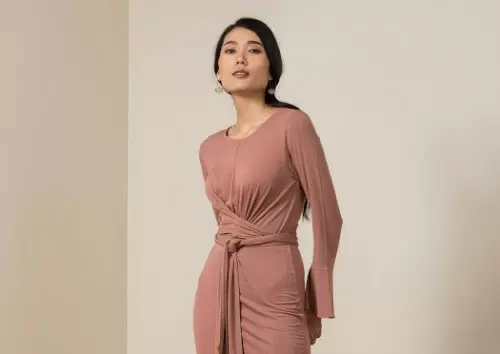 A model wearing a PostFold outfit

"We began by investing Rs 5 lakh from our savings for buying materials, building the website and creating brand value. We used digital channels like Facebook and influencer marketing and received a great response from customers. We also worked on the feedback, improving our product and adding more variety."
Gurnani had prior experience in digital marketing. "My final internship, as part of my Co-op programme in Boston, was at Amazon AWS (Amazon Web Services). Based in Seattle, I was a digital marketing intern," he shares. "By the time I finished the internship, I was offered a full time job, which I joined six months later after my studies, and worked for a year."
Thatai too worked in the US at William Sonoma, a kitchenware and home furnishing company, as a warehouse operations engineer, for two years from 2013. Hailing from a business family, and with his experience at William Sonoma standing him in good stead he is in charge of the operations at PostFold, while Gurnani is in charge of Tech and Marketing.
PostFold's products range from men's wear like shirts, T-shirts and trousers to women's wear that include formal and casual wear, dresses and jumpsuits, with Polo T shirts being the most popular item.
However, their bestselling items are those made of Supima Cotton, considered to be the softest fabric in the world that is durable and which can be easily washed multiple times. "We buy Supima Cotton fabric from an Indian dealer who holds the license to sell it," says Gurnani.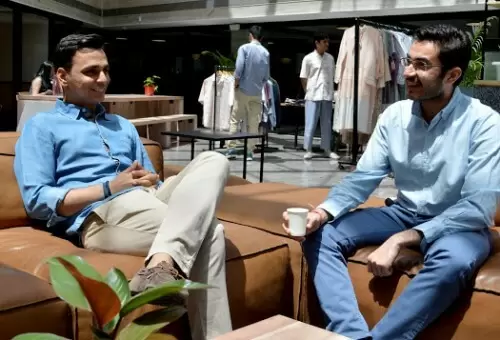 Gurnani and Thatai prefer the online retail model for PostFold

Supima is a special variety of cotton grown in the US that is used by premier designer brands across the world, but among the brands that use Supima fabrics in India, PostFold products are the most affordable, claim its promoters.
"The first year was very challenging as we were learning, unlearning, managing people and supply chains while simultaneously trying to understand the nuances of the Indian clothing industry," says Gurnani.
They took a conscious decision to keep the business online only. "The cost of running retail stores is exorbitant which ultimately the customer will have to bear," Gurnani explains the logic behind their business model, adding that it also helps to keep the prices of products within the range of Rs 1,299 to Rs 3,000.
Around 60% of the sales happen on their website, 20% through B2B tie-ups with companies like Godrej, and Pepsi who buy in bulk and order customised wear (uniform), and another 20% sales is through ecommerce sites such as Myntra and Jabong.
"We have been growing, selling about 3,000-5,000 units per month. It has been an organic growth. Last two years have been good as we have been increasing our distribution channels and adding more products," says Gurnani who wears only PostFold shirts wherever he goes.
Explaining the functioning of the company, which is 100 percent bootstrapped, he says that every employee oversees different aspects of operations like placing orders, procurement and delivery of the products.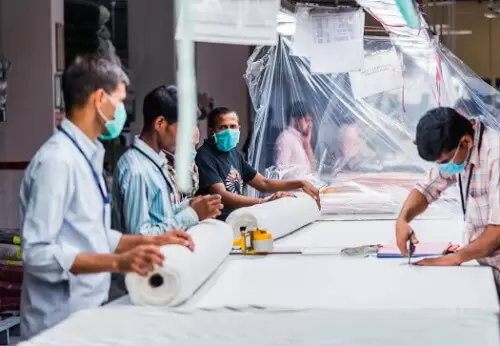 From a single employee in 2016, the PostFold team has grown to 20 members now

They send the designs to (outsourced) manufacturers who give them finished goods that are stored in their warehouse, from where they are despatched to customers directly.
The two founders have their roots running deep in Delhi. Gurnani studied in DPS, RK Puram, and Thatani in G D Goenka before they left to the US for higher studies. Gurnani's father heads an IT company and his mother runs an NGO.
Do they have any message for the typical millennial, whom they dress up anyway? Gurnani has: "It is important to visualise what you want to do and what you want your life to look like. And then work hard to turn that into reality."
This Article is Part of the 'Amazing Entrepreneurs' Series

Trending Now: