Starting a cab service for children with two cars, she made Rs 1 crore revenue in second year
Sofia Danish Khan
&nbsp | &nbsp New Delhi
09-August-2019
Vol 10&nbsp|&nbspIssue 32
Turning a moment of adversity on its head, a robotics instructor came up with a novel business plan for a taxi company that made Rs one crore last year and also turned out to be a godsend for women and children commuting alone in Delhi NCR and Gurugram.
"Our youngest client has been a 3-year- old kid who had to be dropped to a birthday party and brought back home," says Shailja Mittal, giving an overview of Koala Kabs (private limited), founded by her, along with Anmol Gupta, in 2017.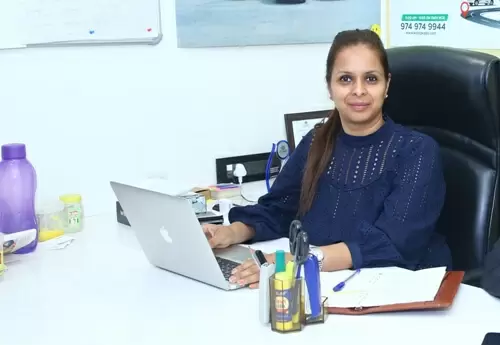 Shailja Mittal turned a moment of adversity into a business opportunity and launched Koala Kabs in 2017 (Photos: Special Arrangement)

"This is the immense trust that clients have in our female drivers" explains 34-year-old Mittal, adding, "Koala Kabs draws the maximum business through school going kids and kids going for after-school activities."
In fact, the idea of the all-women cab service struck Mittal when she was forced to drive her daughter to school one day and wait at a coffee shop to pick her up. That morning in January 2017, the cab in which her daughter usually went to school had sent a new driver who failed to win Mittal's confidence.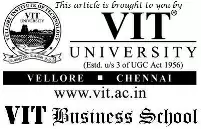 "I couldn't trust a random man with the safety of my daughter", recalls the mother, who cancelled her classes in the school where she was then a robotics instructor and drove the child herself to school.
"I waited at a coffee shop for the school to get over. And there I kept thinking how the drivers are untrustworthy and how we easily trust our children with the female servants. It would be a relief to have female drivers driving our kids to school and back," she says about her Eureka moment.
When she discussed the idea with Anmol Gupta (29), a family friend's son who had completed his BTech from Manipal University and was running a garment business, the young man was all excited.
"We did some R&D and created a model offering cab services to school children," says Mittal. "We searched for female drivers, purchased two cars with an initial investment of Rs 20 lakh and launched our venture. Our biggest challenge was to clear the misconception that women are slow or bad drivers."
Gupta, who hails from a family of doctors and was into import of shirts that help in weight reduction, recalls the meeting with Mittal: "Both of us met and discussed the idea of Koala Kabs in 2017. By then my business was stable and on auto mode so I was also looking for something more exciting."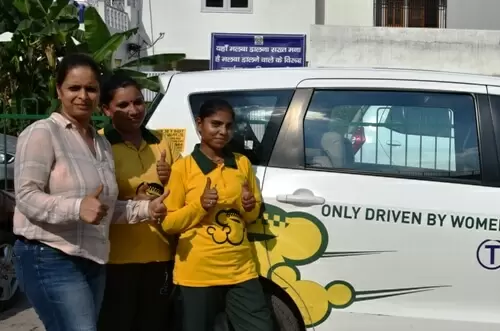 From two drivers in 2017, Koala Kabs employs 17 women drivers today

The son of a top notch neurosurgeon in Delhi, the recently married Gupta now helms the day to day operation of the cab service that owns 15 Maruti Ertigas (SUVs) and employs 17 women as drivers, while Mittal, whose husband runs a family-owned textile business, reaches office by 8 am after seeing off her 11-year-old daughter and 6-year-old son to school.
Talking about Koala Kabs, she says: "We have monthly pick and drop services for kids to school, as well as for office going women. An Ertiga can seat 6 to 8 children and hence about 150 children avail the service every day.
"A seat costs anywhere between Rs 6,500 to Rs 12,000, a month and we are planning to expand the fleet to 50 cars this year as there is a need. We will also be adding more verticals for college going girls and corporate office goers," Mittal talks about her current business scenario.
Looking back how they made the leap from two cars to 15, Mittal says: "In March 2018 we added 13 cars to our fleet and also launched Koala Kabs app, where location, speed of the car can be tracked, and one can even track if the air conditioner is working or not."
The turnover of the company, which was Rs 8 lakh in 2017-18, leapt to Rs 1 crore in 2018-19 as they managed to create a sense of ease and satisfaction among the clients over their children being safe in the hands of the women drivers.
But how are the drivers trained? From what background do they come from? Most women are from low-income families and some faced domestic abuse at home, says Mittal.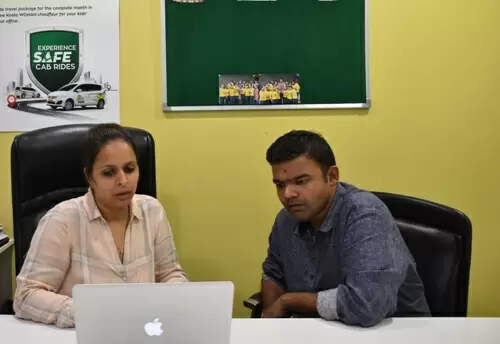 Anmol Gupta (right), co-founder, Koala Kabs, looks after the day to day operations of the company

Many knew driving when they were recruited while others were trained by the company. All of them, however, were taught to be courteous with passengers.
The women are 'driving partners,' who make a minimum of Rs 16,000 per month, working 6 am to 6 pm. They work on a revenue share model, earning incentives for drives post school hours. They get their weekly offs on four Sundays and one other day of their choice.
"At the heart of it all, we empower the women to be financially stable," says Mittal. "We train them to polish their driving skills and also ensure their psychological well-being as most of them come with a lot of mental baggage. We provide a psychologist with whom they can have one to one sessions."
Every fourth Saturday is 'Recreation Day' when the company organises birthday celebrations of employees born in that month.
"There are fun games and yoga sessions that help bonding, besides breaking the monotony of day to day life. We also give financial training to help the women learn savings and investment, instead of letting their salary being snatched away by husbands or in-laws," says Mittal
Gupta elaborates: "When women earn for themselves, their domestic issues are curbed to a great extent and they spend on the education of their children. One of our drivers was elated as she told us that she bought a PC for her children to learn computers.
"Another woman wanted a day off because she wanted to get her kids admitted to an English medium school. Such stories make it worth the effort we are putting in."
Every fourth Saturday is fun time for Koala Kabs' employees

The drivers go for 'on hire' duties post school hours when clients hire the cab for few hours via the app. A client books the cab at least one hour in advance, keying in the location where the cab needs to reach. They can book for 2 hours, 4 hours or 8 hours.
A topper of Prabhu Dayal Public School in Delhi in her tenth class board, Mittal did her twelfth from DPS RK Puram, one of the top notch schools in the city, cleared her engineering entrance and went to the prestigious Delhi College of Engineering.
"My first job was at Fidelity Business India Ltd, as an assistant software engineer at a salary of Rs 22,000 per month. I got married in 2007 and conceived my first child soon after. I resigned from the post owing to a difficult pregnancy and also because I wished to spend time with my daughter," she says about her past.
"I continued as a freelance software engineer and enrolled for B Ed and started working as a post graduate teacher in Sachdeva Public School, teaching Computers and Maths. In 2012 after conceiving my second child, I decided to take another sabbatical, but used the time to learn robotics. Once my son was old enough, I decided to work as a robotics instructor."
But if that alternative driver of her daughter's school cab had not raised doubts in her mind that January morning and unleashed the entrepreneur in her, Mittal would have continued teaching robotics, which she had started doing in December 2016.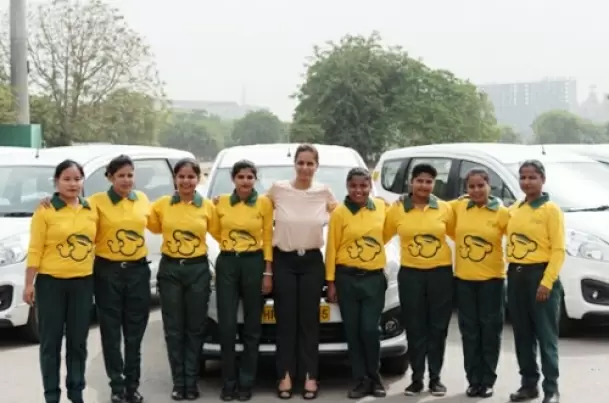 Mittal with the all-women crew of Koala Kabs

Today Koala Kabs caters to a niche clientele for whom safety and comfort is foremost and is all set for expansion to other cities.
"We want to have a maximum of 100 cabs per city. We have received Rs 1 crore in 'Round A' funding and are now looking forward to raise Rs 8 crore to expand our fleet," says Mittal.
As of now, Koala Kabs has done well and is poised to achieve even more success. "We want to add sedans to the currently existing fleet of Maruti Ertigas, which are perfect for school kids and car pools. Till now we have been getting clients through word of mouth. Now we are planning to come out in a strong way through marketing and promotions," says Gupta, signing off.
This Article is Part of the 'Amazing Entrepreneurs' Series

Trending Now: