He sold iron nails riding his scooter, now he owns a Rs 350 crore turnover TMT bar company
Gurvinder Singh
&nbsp | &nbsp Giridh (Jharkhand)
23-April-2019
Vol 10&nbsp|&nbspIssue 16
The king of steel is omnipresent in Giridh, a town in Jharkhand. Wearing a black turban and holding a TMT bar in his hands, Gunwant Singh Mongia is all over the town on the posters that have the legend "steel ka badshah" (the king of steel).
No, he is not just the brand ambassador for the TMT bars that roll out of Mongia Steel Limited, but is also the founder of the company that recorded a turnover of Rs 350 crore in 2018-19. In fact, Mongia is one of the most successful steel czars in Jharkhand.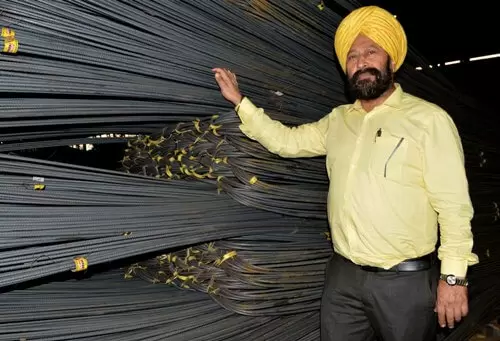 Gunwant Singh Mongia rebuilt his business after miscreants plundered the family-owned rolling mill during the anti-Sikh riots of 1984 (Photos: Monirul Islam Mullick)

But to reach that pinnacle of glory, the 57-year-old steel tycoon had to face a series of adverse situations that visited in varied forms, including a riot that saw his family being locked up for three days for their own safety when miscreants plundered their rolling mill, making iron rods.
"We heard people looting goods from the factory and selling them but we were helpless," he recalls. "We faced losses to the tune of Rs 5-6 lakh and came under huge debt as a major portion of the money to start the mill was taken from private money lenders."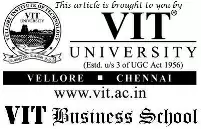 That was the anti-Sikh riot that broke out at many places in the aftermath of the assassination of the then Prime Minister Indira Gandhi on 31 October 1984. It was on that day Mongia had turned 22 – he was born on 31 October 1962 – and was at that time selling iron nails going from village to village in his Bajaj scooter.
The iron nails were produced in a small factory, set up by his father, Daljit Singh, in 1974. The factory was producing 1,500 kg of nails a day by 1979 and Mongia joined the business in 1982, dropping out of college. The family survived the riots only because the nail factory, which Mongia was taking care of then, was not affected.
Daljit Singh had migrated from the undivided Pakistan in 1946 and settled in Giridh, which is around 180 km from Ranchi, the capital of Jharkhand. "He took up work as a carpenter with the help of his acquaintances. Quite skillful in his job, he started by earning 2 paisa in those days," says Mongia.
Slowly, Daljit Singh became prosperous and started a furniture shop. Later he set up a timber cutting machine, ventured into plywood business and become financially stable.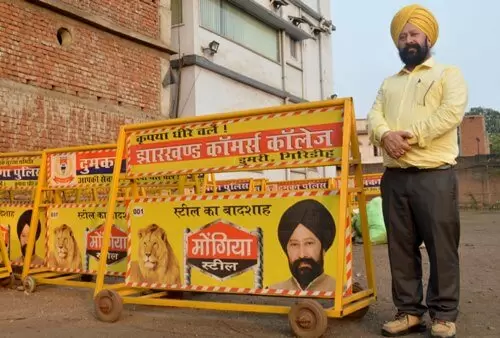 Unable to afford a celebrity to endorse his product, Mongia decided to don the role of brand ambassador for Mongia Steel

"I was really inspired by his dedication, hard work and punctuality and the way he grew. It was the first tutorial where I learnt to dream big in life," Mongia says, attributing his success to his father who taught him to dream and grow big.
Mongia decided to join his family business in 1982 as the iron nails manufacturing factory was doing well. After his father, along with elder son Amarjit Singh, set-up the rolling mill, in 1983, at 1.41 acres of land in Giridh with an investment of Rs 12 lakh to produce 3-4 metric tonnes of iron rods every day, Mongia was handling the nails factory.
"We had become financially well-off and were expanding our business when the tragedy struck in 1984," he says. Though the loss of the rolling mill gave him the courage to start afresh and work with more dedication, the family's financial condition was bad. "Even the small rolling mill owners used to move in a car while I could afford only a scooter. It was difficult to stand up again."
The hard work eventually paid off. By 1988, the rolling mill business became stable and the production was around 7-8 tonnes every day. In the same year, the iron nail factory was closed as he decided to focus completely on the rolling mill business.
More than 300 people work at the Mongial Steel plant at Giridh

In 1991, Daljit Singh and his two sons set-up their second rolling mill at an investment of around Rs 30 lakh at an area of 2.5 acre in Giridh. In 1995, the third rolling mill was registered as Mongia High Tech Private Limited. They took up a bank loan of Rs 45 lakh to start the rolling mill at an area of 7.5 acres and the first rolling mill, started in 1983, was sold off in 1997.
But the major turning point of his life came in 2000 when his elder brother Amarjit Singh divided the business, took his share and left for Assam for starting his rolling mill there.
"I was left completely alone as my brother had left and my father had retired from the business because of old age. I had to now take my own decisions and take my life forward," he says. "I was even mulling of starting an iron nail factory just to survive because the rolling mill business was not doing well. I had to even shut my second rolling mill, established in 1991, because of poor business."
So, in 2001, he decided to deviate from his business and set-up a strip mill to manufacture pipe and profiles, "I made some modifications in my third rolling mill that didn't require much investment and started the strip mill. I made some money."
But still the losses were massive. The turnover that stood at Rs 18 crore in 2000 had dropped to Rs 8 crore by 2003. So, in 2003, he decided to revive his rolling mill business and came up with new technology TMT steel bars. TMT stands for Thermo Mechanically Treated and the bars, having a hard outer surface and softer core, are stronger and more durable than twisted bars.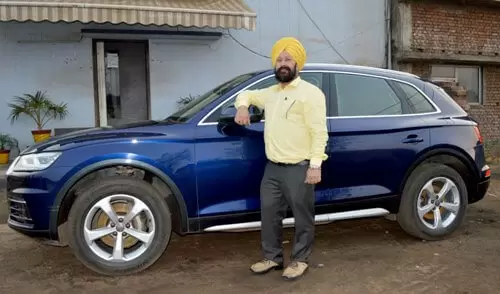 Mongia owns many luxury cars today, but he can't forget his first car, an air-conditioned Maruti Omni

"I introduced TMT bars for the first time in Jharkhand. But people were used to twisted bars and I found no takers. I met labourers and explained that TMT bars were better than twisted bars," he says.
Mongia soon realised that advertisement was the only way to create a demand for the TMT bars. "I had no money to hire a Bollywood celebrity to market my product. I then decided to become the brand ambassador of TMT bars to give a message that the product is as strong as the muscularity of Sikhs. It paid off and soon I became a household name in Jharkhand," he says.
Business took off and in 2013 the private limited company was renamed Mongia Steel Limited. At present, the production at his 30 acre campus is 350 tonnes everyday with over 300 employees. Besides TMT bars, they manufacture billets, pipes and profiles.
The major market is Jharkhand besides some adjoining states like Bengal, Bihar, Odisha and Uttar Pradesh. He has around 300 dealers in different states.
His son Harinder Singh, 32, has now joined the business. Harinder, a graduate, is married and has a daughter. The company has three directors- Gunwant Singh Mongia, his wife Trilochan Kaur and their son Harinder, who is all fired up with his plans for the company. "I want to take the company to new heights and expand the business," says Harinder.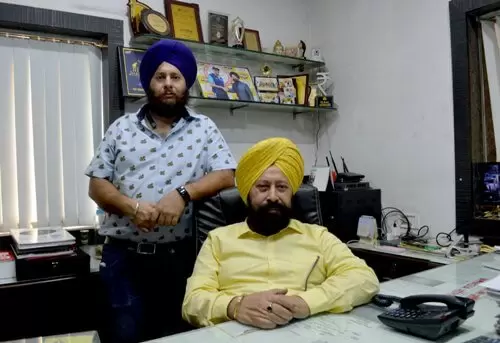 Mongia's son Harinder Singh (standing) is determined to take the business to new heights
Despite the stupendous success, Mongia is grounded. He still remembers the days when he used to sell iron nails on his scooter in the adjoining areas of Giridh.
"Life was really tough those days. I used to carry around 50 kg of iron nails on my Bajaj scooter and criss-crossed around 250 km every day moving from one shop to another to pick orders.
"The nails used to prick and caused wounds but the journey didn't stop," he says taking a trip down the memory lane.
But then he always thought big, as advised by his father. "I still remember buying my first car in 1988. It was an air-conditioned Maruti Omni," he recalls. "People suggested buying a cheaper non-AC car for Rs 88,000 but I was firm on having the best car in town.
"I paid exactly Rs 1,16,604.40, which I can never forget. I travel in Audi and other luxury cars nowadays but the charm of driving the first car would always remain etched in my mind."
Mongia's mantra for success: 'Never give up. Believe that you can win.'
This Article is Part of the 'Amazing Entrepreneurs' Series

Trending Now: