Alcis Founder Overcame Challenges from Global Brands to Start His Business
06-April-2019
Vol 10&nbsp|&nbspIssue 14
When Roshan Baid launched Indian sportswear brand Alcis in 2017, an international brand asked him to shut down his business, since they perceived him as a threat. Roshan made this disclosure while sharing his journey as an entrepreneur after receiving The Weekend Leader – VIT Amazing Entrepreneur Award at VIT Vellore earlier this week.
In 1997, Roshan established his first company, Paragon, which manufactures a wide range of sportswear for several international brands. But when he set up Alcis, one of his biggest clients wanted him to close down the business.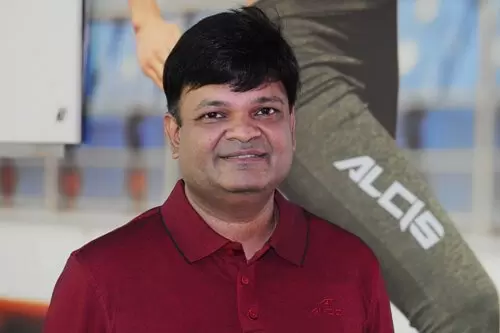 Roshan Baid launched Alcis, an Indian sportswear brand in 2017 (Photo: Navnita)

"You know the Indian market and you will threaten us in the days to come, they said," Roshan revealed, adding that the global brand offered to increase the business they did with him from Rs. 100 crore to Rs. 200 crore, if he shut down Alcis.
"They threatened me with legal (action), they threatened me with everything," he said. Their business accounted for about 50 percent of Paragon's revenue then. Roshan thought for about 15-20 days and decided to persist with Alcis.
"These are the challenges that an entrepreneur faces all the time. I decided to go with Alcis and wound up 50 percent of the business (at Paragon) that I had created over 15 years," Roshan said.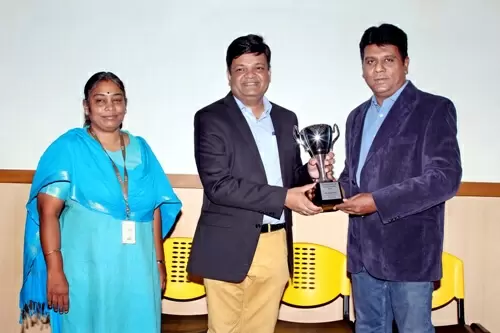 P C Vinoj Kumar, Editor, The Weekend Leader, presents The Weekend Leader - VIT Amazing Entrepreneur Award to Roshan Baid. Also seen is Dr. P Subhashree, Dean, VIT Business School (Photos: Prabhu)

"This is the call I had to take; now I don't know how successful I am going to be in that call, but these are the kind of decisions that define what you want to do in life."
Two years into the business, Alcis, he said, was growing at a rate of 100 percent annually, and finished with revenue of Rs. 46 crore during FY 2018-19. Along with Paragon, the combined turnover was Rs. 400 crore, he said.
"The USP of Alcis is it is the Nike or Adidas kind of product, at half the price," said Roshan, who was born in Tezpur, a small town in Assam. His father, who owned a motor parts shop, gave him Rs 4 lakh to start a garment manufacturing unit in Delhi in 1997.
During a panel discussion with VIT Business School students later, he said, "Alcis will be India's global brand. We are already present in Dubai and UK; we plan to go to other countries also."
He said Alcis was creating sustainable fashion at affordable prices. "We make products from recycled polyester, wool, and natural fibres." Currently, 15 percent of the total revenue from his two companies comes from such products.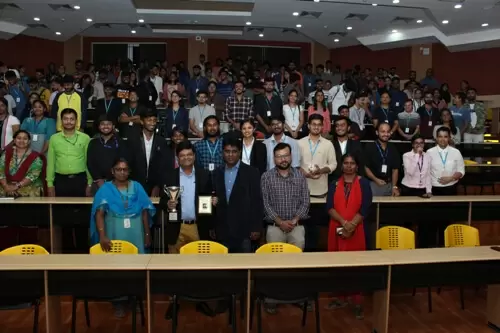 The awardee with the faculty and students of VIT Business School

"We recycle PET bottles to make polyester yarn, which is converted into fabric at our factory in Himachal Pradesh. The fabric is then treated with technology to make it moisture absorbent, anti-UV, and also anti-odour in some cases," said Roshan.
His two companies together recycle about 15 million PET bottles to make 1.2 million T shirts every year, which he said constituted about 15 percent of the group turnover.
Earlier, P C Vinoj Kumar, Editor, The Weekend Leader, presented The Weekend Leader – VIT Amazing Entrepreneur Award to Roshan and Dr. P Subhashree, Dean, VIT Business School, felicitated the awardee. – TWL BUREAU

Trending Now: