How a Chandigarh boy went on to become a billionaire in Hong Kong
Jaideep Sarin
&nbsp | &nbsp Hong Kong
12-September-2017
Vol 8&nbsp|&nbspIssue 33
He grew up in Chandigarh and never thought he would be a billionaire and one of the richest people in Hong Kong. But Harry S. Banga has done that successfully in the fields of commodities, ship management and asset management.

With a net worth of $1.02 billion, Harindarpal Singh Banga, as the chairman of the fairly young Caravel Group, not only figures among the list of Top-50 richest people (Forbes Magazine) in Hong Kong but is known as the tycoon who has staged a comeback in the commodities sector in a big way.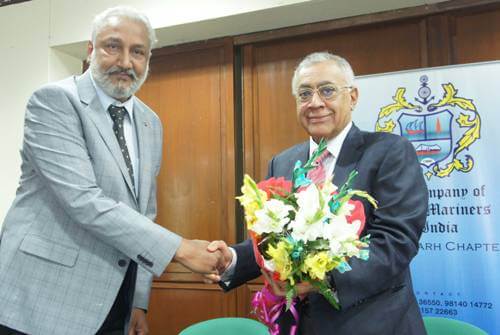 Harindarpal Singh Banga, chairman of the Caravel Group, owns the third largest ship management company in the world (Photos: IANS)

"It's been a great journey. (I am) So proud of achieving what we have done. Obviously, there were a lot of ups and downs. Never realised on leaving Chandigarh that I will be where I am today.
"By the grace of god, it has been a wonderful and successful journey. One day I will write a book," Banga said during an interview in the swanky headquarters of the Caravel Group in the Central Plaza skyscraper in Hong Kong's busy Wan Chai commercial area.

Banga, who started as a shippie, has reasons to feel proud.

He exited the Noble Group, in which he was a co-founder in 1988, just before it started crumbling on the business front. Setting up the Caravel Group in 2013 with an $800 million investment, Banga was soon back in the big league of Hong Kong billionaires early this year.

"We have three verticals within the Caravel Group. The first one is Asset Management. It is purely investing in liquid assets in equity, fixed income and debt investment and some private equity investment.
"The other part is brick and mortar business in Caravel International which has got two verticals. One is Caravel Resources under which we do the commodities business. Then we have Caravel Maritime and Caravel Fleet Management Limited.

"Today we are the third largest ship management company in the world. We have 450 ships under our management, close to $20 billion dollars of assets. Total officers and crew are about 18,000 -- the majority of them from India," he explained.

With operations spread in 19 countries across most continents, Banga says that doing business with China is easier.

"Seventy per cent of our total turnover comes from China. I have been dealing with China since 1983. Dealing with officials and corporates in China, I find them very easy to develop and do business with.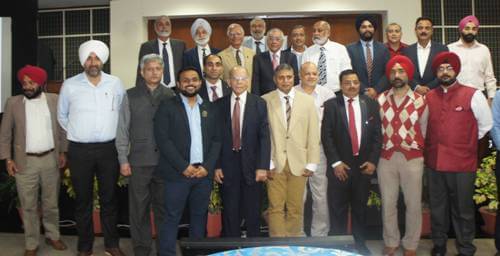 Harry (fourth from right in front row) worked with companies in London and Geneva before he arrived in Hong Kong in 1984

"Our business mainly focuses around China, which is the main consumer of commodities today. Today, we are the largest international trading company supplying iron ore to China. Total volume is 40 million tonnes.
"The originating countries are India, Australia, South Africa and Brazil. Caravel Carbon does the thermal coal business. Sixty per cent of that goes into China and 40 percent to India to power plants, cement plants etc," he said.

Though his company has offices in India, the business dealing is limited.

"While in other countries in Europe, Australia, America it is either a green light or red light -- it is all very clear. Though in the last three years it is changing, in India it is permanent amber light. So, you don't know if it is red or green. They do come with a policy in India but it takes a long time to understand that policy," said Banga, who was honoured with the Pravasi Bharatiya Award in 2011 by the Indian government.

"Ours (India) is not easy. We have religion issues, caste issues, language issues, states have their own issues. All these things are very challenging. New Delhi takes decisions. The implementation is in districts. It is a very different world there (in the districts). In Beijing, one guy decides, everyone implements," he said.

Banga is worried that too many young people in India are getting education and skills, but not enough jobs are available.

"In India, we have the beauty product and health product e-retail company called Nykaa. That is one of the major investments that we have," he added.

Born in Amritsar, Banga, 66, did his schooling and bachelor of engineering in Chandigarh before moving out in the 1970s.

"I became the youngest captain at the age of 27-and-a-half. I worked with companies in London, Geneva and Hong Kong, where I arrived in 1984," he said.

Among other things, Banga has an eye for contemporary paintings and antiques. – IANS

Trending Now: