Doing the meat trade in corporate style, duo achieves Rs 15 crore turnover in just two years
Usha Prasad
&nbsp | &nbsp Bengaluru
01-August-2017
Vol 8&nbsp|&nbspIssue 22
Friends turned business partners Abhay Hanjura and Vivek Gupta have defied convention, and done that in style.
They quit their high-income corporate positions to start Licious, a gourmet meat brand that has seen their company go from an annual turnover of Rs 3 crore to Rs 15 crore in just two years. For 2017-18, they are looking at doubling that.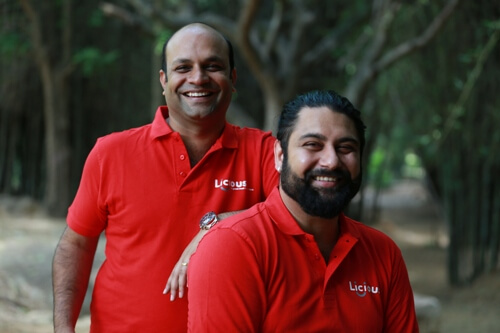 Vivek Gupta (left) and Abhay Hanjura started Licious in 2015 as they felt there was a need for quality, safe, and hygienic meat in the market (Photos: By Special Arrangement)

A Kashmiri Pandit from Jammu, Abhay, 31, moved to Bengaluru to do his graduation in biotechnology in genetics in 2004. He also did a business management course and built a great career for himself in the insurance risk management and BFSI (Banking, Financial Services and Insurance) domain.
Vivek, 36, was born and brought up in Chandigarh, finished his chartered accountancy, and came to Bengaluru in 2004 for a job with Tavant Technologies, a software company. From Tavant, he eventually moved on to the VC firm Helion Ventures.
In our society, some businesses are considered 'less suitable' for young men like Abhay and Vivek, considering their solid middle-class backgrounds (both their fathers retired from senior positions in government jobs) and how well they were doing in their jobs.
Didn't that worry them? "We never considered meat an inferior business, or anything like that," says Abhay. "We were just driven by one aim: to provide quality, safe, hygienic meat to people like myself who love their meat."
Run by their company Delightful Gourmet Pvt. Ltd., Licious began its delicious journey in July 2015, in Bengaluru. From 1,300 orders in October that year, Licious has climbed the ladder of success pretty fast and is currently catering to 2,000 orders per day.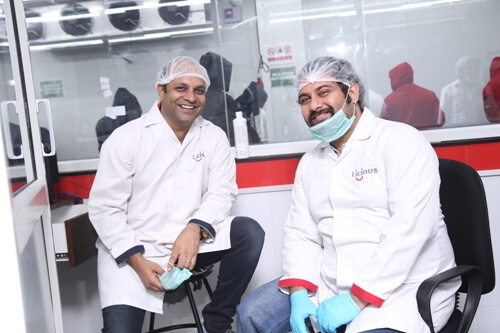 Vivek and Abhay were both keen on starting their business though they were holding good corporate jobs

Being an ardent meat lover, it was Abhay who came up with the idea. "I was with Futurisk Insurance Broking in Chennai, in 2010, and Helion was our client; that's how I met Vivek," he explains.
"We used to meet for meals and discuss all sorts of things. I discovered that, like me, Vivek, too, wasn't inclined to continue in his job. Both of us were itching to do something different, something of our own, and Vivek agreed to my idea of starting a meat business," says Abhay.
In early 2015, when Abhay suggested that they do something in the meat industry, Vivek didn't know much about it.
"In fact, I even learnt how to judge the quality of meat from Abhay," he says. It sure wasn't easy for their respective families to digest the duo's decision to quit well-paying jobs and start a business.
"Even I was a bit scared, initially," says Vivek who has a wife and two children, "but a little tinge of fear pushes you to work harder to succeed."
"My parents were startled when they heard this idea," says Abhay, "Kashmiri Pandits generally don't go the entrepreneurial way, and I was leading a comfortable life with a good job." He adds: "But I could clearly see that people really loved their meat and were willing to pay for good quality."
They decided to begin but didn't know where to start. "Initially, we tried to understand the problems in this space – whether it was the quality of meat, storage or delivery," says Vivek. "While a few companies had started selling meat online, the quality was under par – either it was frozen or not hygienic enough," he explains.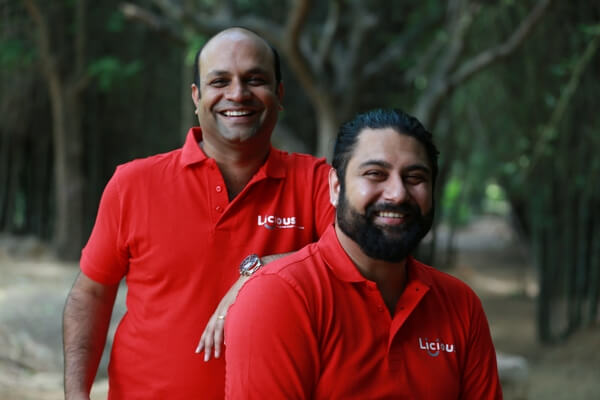 Vivek had very little knowledge about assessing the quality of meat, but learned a lot from Abhay (Photos: H K Rajashekar)

"One of our friends from the US told us that he would turn vegetarian whenever he came to India! During our research we understood that the main solution to the problem was in improving the quality of the meat, not just delivery systems," adds Vivek.
They put in time and effort in understanding the basics: what is good meat? How does one know if the chicken is right? What should be the weight of the bird?
"We learnt that chicken must be antibiotic free," says Vivek, "and that there is a lot of scare about that but people don't have an alternative."
After researching and studying all the aspects of the industry for couple of months, Abhay and Vivek were ready to begin the delivery of quality meat online. And thus, Licious was born.
"We wanted to do something that leaves a long-term impact, makes a difference to the industry," says Vivek. "We want Licious to outlive us," he adds.
initial team of five members at Licious did their first sale in Bengaluru in the Whitefield area. Around this time, the company did a formal fund-raise of half a million dollars from marquee investors such as Helion Ventures founder Kanwaljit Singh, former Infosys CFO Mohandas Pai, and Amadeus Capital founder Kaushal Agarwal.
Licious places a lot of emphasis in ensuring the quality of meat, and its proper storage and delivery

As part of their marketing initiatives, they did tasting sessions and events at apartment complexes, getting friends and families involved. This worked a lot in their favour: Around 70-75 percent of new customer acquisition happened through word of mouth.
About the challenges faced, Vivek says that different meats had different problems. "Chicken as a category was slightly organised with a few large players in the game, but we had quite a tough time with the lamb," he explains.
"We went to villages and farms around Bengaluru to understand the quality of the lamb and had to directly work with farmers. People did not even know the difference between lamb and goat. It was all mutton for them!"
In December 2015, Mayfield Advisors came in as Series A investors with USD 3.5 million, which gave a great boost to Licious. With an initial investment of around Rs. 50 lakh each by both the founders, pulled out of their savings, Licious has so far raised funds to the tune of USD 14 million.
Witnessing growth month on month, Licious, which did Rs. 3 crore business in the first year, today does Rs. 2.5 crore a month.
Clocking a turnover of Rs. 15 crore in 2016-17, the founders are very optimistic of seeing over one lakh orders per month by the end of 2017-18 and hope to scale the business to Rs. 6-7 crore a month by then.
The company has recently secured USD 10 Million in a Series B funding round led by Mayfield India, 3one4 Capital, Sistema Asia Fund and Neoplux Technology Fund. The investment will facilitate the company's expansion into newer markets such as Delhi-NCR, Pune, Mumbai and Chennai in the next year and a half.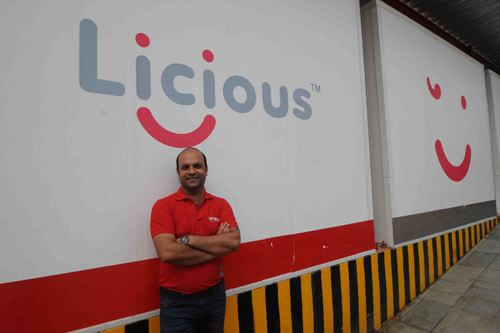 The plant in Hennur has a capacity to process 10 tonnes of meat a day

Today, Licious sources its meat and sea food from around 50 vendors and has put a robust technology in place to support its entire back-end supply chain to scientifically maintain the quality and freshness of each product.
All products sold by Licious are processed at its 20,000 sq ft processing unit in Hennur, Bengaluru. The plant has a capacity to process 10 tonnes of meat a day, and they have 11 delivery centres, called cold chain outposts, spread across the city.
The processed inventory is shifted twice daily from the Hennur plant to these delivery centres in refrigerated vans. Even the bags carried by delivery boys for the last mile delivery are temperature controlled, known as PUF panelled bags, used for cold storage the world over.
Now, Licious is planning to do green channel sourcing, where it will own the complete route from source to delivery – farm to table. "Here, again, we'll be working directly with the farmers and we can actually control the breed of the lamb," says Vivek.
Abhay and Vivek focussed mainly on Bengaluru and built a scalable business. In February 2017, they entered Hyderabad, another major meat consuming market, and have opened three delivery centres where Licious products are air lifted to every morning.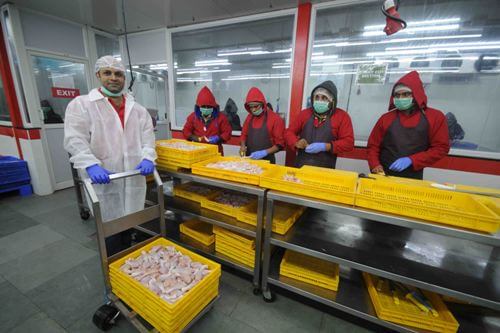 Licious has an employee strength of 330

"Very soon, we will process the products at Hyderabad itself with our new processing centre that will have a capacity to process 8 to 10 tonnes of meat a day," says Vivek.
Starting with five people on board, today Licious has a total work force of 330 people, including 25 at Hyderabad. Along with fresh meat, Delightful Gourmet also sells pre-marinated meats, meat-based spreads, pickles and soup.
They plan to launch more products and are also in the process of launching new bio-degradable packaging. With 80% of its business coming from repeat customers, Licious is only set to grow – don't be surprised if they cross that 15 crore target next year.
This Article is Part of the 'Super Startups' Series
MORE SUPER STARTUPS
Eshwar K Vikas and Sudeep Sabat, Founders, Mukunda Foods
Dhruv Ratra, Swati Vyas and Rahul Bhatnagar, Founders, Cubical Labs

Related Stories: