From selling refurbished mobile phones outside a retail showroom, this young man built a Rs 150 crore turnover company

Narendra Kaushik
&nbsp | &nbsp New Delhi
03-January-2017
Vol 8&nbsp|&nbspIssue 1
A small business venture that sold refurbished and unboxed phones on a table outside a Sony Ericsson outlet in South Delhi has made rapid strides to grow into a Rs 150 crore turnover company in just eight years.

Yuvraj Aman Singh, who is now an established player in the refurbished phone market, recalls the day he started the business.
Yuvraj Aman Singh, who started his business by selling his products on a table outside a Sony Ericsson outlet in Delhi, heads a Rs 150 crore company today (Photos: Navnita)

"We put a table outside the outlet and started selling the phones. Within no time a huge crowd gathered around the stall and we had to call the police to control the crowds," says the 34-year-old first generation entrepreneur.

Headquartered in South Delhi, Rocking Deals, a subsidiary of Technix Group of Companies sells around 50,000 refurbished mobile phones in a year. They also sell refurbished tablets, power banks and mobile accessories.

The company procures returned phones, unboxed, and End-of-Life (EOL) products from leading brands such as Apple, Samsung, Sony Ericsson, LG, Micromax, Nokia, HTC, Sony, Xiaomi, and Blackberry and refurbishes them at their factories in Delhi (15,000 sq. ft.) and Bengaluru (3,000 sq. ft.).

The company also has a 5,000 sq. ft. unit in Noida, which exclusively refurbishes electronics items for exports. According to Singh, exports account for 10 per cent of their total business.

Their phones that come with an assured warranty from the original manufacturer or the refurbisher himself are available both online and in 16 outlets in Delhi. They are sold at 40 per cent lesser price than their brand new counterparts.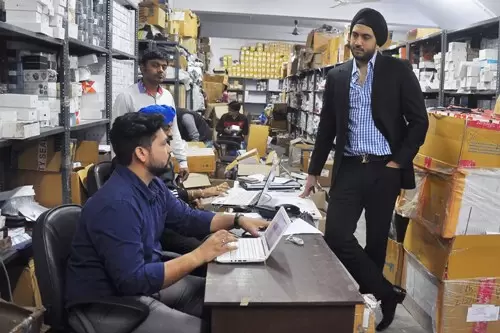 Rocking Deals has grown into a 200-employee strong organisation under Singh's leadership

Singh, who holds a degree in Business Information Systems and Management from Middlesex University, UK, is the Managing Director of Technix Electronics Pvt. Ltd and Rocking Deals.

He initially worked at his brother-in-law's warehouse in England for a year before returning to India in 2003, where he took up a franchise of Tata Teleservices.

Though he was doing well for himself in selling record number of Tata devices and in setting up Tata Sky connections, he realised that dealing with brand-new products did not hold much promise as the profit margins were extremely low.

"I realised that dealers pocketed most of the profits and did not indulge in ethical behaviour in dealing with the bottom part of the chain," says Singh.

In 2005, an ex-Tata employee introduced Singh to an acquaintance in Sony Ericsson, who offered him an opportunity to sell the company's refurbished phones.
Singh began selling the refurbished phones from outside a Sony Ericsson outlet in New Friends Colony, South Delhi.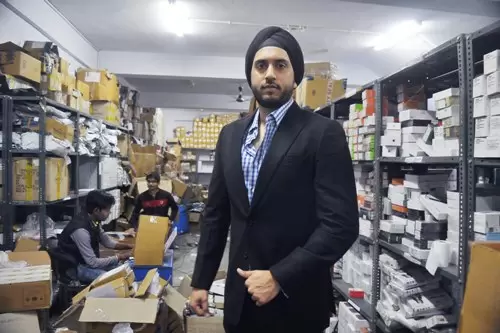 Phones are refurbished at Rocking Deals' factories located in Bengaluru, Delhi and Noida

The response was terrific and he has not looked back since then. "I thought this is the business to be in. Margins were good," he reminisces.

Subsequently, he signed up with Samsung in 2008 for purchasing its old phones. He refurbished the same and sold them through Flipkart. It was the launch of Rocking Deals. The company made a turnover of Rs. 20 crore in the first year.

Their mobiles are now also available on ShopClues, Amazon, eBay, Snapdeal, Quikr, Junglee and Zopper.

The company has a selling arm in the United States as well and plans to expand its reach to a few other countries soon.

Rocking Deals certifies and offers a warranty of three months to one year on the refurbished devices after conducting close to two dozen tests that include testing the display, sound, key touch, ports and clips, camera and hardware test.

The products are graded into three categories – A (with no scratches), B (with minor scratches) and C (phones that are slightly damaged) - and priced differently.
Rocking Deals has tie-ups with American companies Futuredial and TeraScifor for data sanitisation and certification of its refurbished phones.

The 200-employee strong company has linked with DTDC courier service to pick-up phones sold by them for after-sales service and repairs across the country.

Singh is proud of the fact that Prem Singh, the longest serving employee of Technix, still works with him and lauds his senior employees for giving their best for the growth of the company.

Having placed the company on the right growth trajectory, his next objective is to strengthen Rocking Deals as a brand. "I have crossed the buying and selling stage. I now want to make our brand stronger and brighter," he asserts. '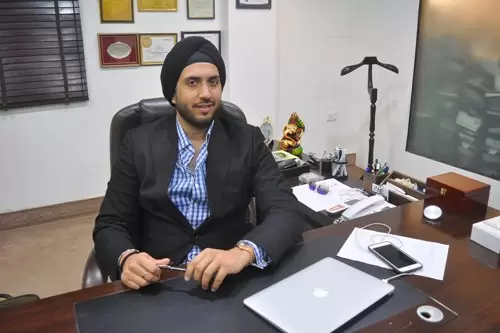 Singh's future plans include strengthening the Rocking Deals brand image and going in for an IPO

In next three years, Singh, who hails from a family of civil servants (his grandfather and father were both IPS officers) plans to go in for an IPO.
Incidentally, a survey conducted recently by ShopClues revealed that 70 percent of its total mobile customers were drawn to refurbished devices as they are being offered at a lower price.

Looks like Rocking Deals will continue to rock on in the days to come.

Trending Now: