Unlike many whistle-blowers who regret having quit the services, Singh has no regrets

31-August-2012
Vol 3&nbsp|&nbspIssue 35
Disillusioned with the rampant corruption in the police force, Yogesh Pratap Singh, popularly known as Y P Singh quit the IPS in 2004 after nearly twenty years in service to turn into a crusading lawyer taking up corruption related cases. Based in Mumbai, this 1985 IPS officer of the Maharashtra cadre has written two novels, 'Carnage by Angels' and 'Vultures in Love.' His first novel – Carnage by Angels – was later made into a film, Kya Yahi Sach Hai,' and it also won an international award. He narrates in his own words how he coped with the challenges in his new profession.

"It was the year 1995. Then, as an IPS Officer, I was posted in the Central Bureau of Investigation (CBI), Mumbai. At that time, the intensity of frauds in the Capital Markets was becoming profound and diverse. My job was to catch those corrupt government servants who were helping corporate entities to perpetrate such enormous frauds.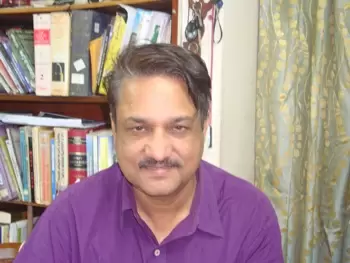 YP Singh's legal services are in great demand and he has no regret on quitting the IPS
Abiding the call of my moral imperatives, I had resolved to do my job resolutely, laboriously and efficiently, without succumbing to any pressures.

Soon, many high and mighty stood exposed and had become vulnerable to raids and arrests by that premier investigating agency – the CBI. The not-so-powerful entities faced the heat and capitulated.

Cases were registered against their companies. Many of the directors were arrested and sent to police remand and then to jail. For many of them, it would not be before long that they would get bail.

But there were others who did not take it so easily. They were resolute in firming up their survival instincts and embarked on efforts to win over the vulnerable ones – those high-level officers who were corrupt. With the help of the latter, they all thereafter, endeavoured to destroy the few who were not vulnerable. I was one of them.

To cut short, soon I was shown the exit door from the CBI. On resisting this injustice, the Department started working overtime in a witch-hunting exercise.

Those vulnerable moments placed me on the horns of a dilemma. If I were to stay in the IPS, I would be marked as a trouble maker. The corrupt entities at the helm of affairs became committed to dumping me in inconsequential postings.

The mounting constraints were leading to one and only decision; I felt I must quit the IPS and pursue the quest of my life outside the services. But then, if I had to quit, the vagaries of an uncertain future would assail me. Left with little choice, I decided to take the risk.

I embarked upon a rather long preparation to quit. In the next 5 years, I completed my Law and topped in the University of Mumbai in the year 2001. In 2003, I went on long leave and by the end of June 2004 I had put in my papers.

To my utter surprise, in the world outside services, the teething troubles were not as formidable as I had imagined. I set out in the uncharted ocean thinking that the profession of law was over-saturated and the competition intense.

However, I decided to have an intrinsic application of mind at every stage of successive situations. I tried to search for the voids which I could fill up, and I did find many of them.
I could see that in most of the sensitive legal cases, some department of the government was involved as a party. Having served for 20 years in the government, I certainly had an edge over many others, because they had not served in the government.

Further, for giving a proper orientation to a case, an investigation was necessary, and having served for long years in the police, I had imbibed profound skills and experience of investigation.

I thought that if I were to combine my experience and knowledge of the government functioning with investigation, and then use my legal skills, the amalgam could turn impressive in strength.

And thus I embarked upon my quest. Right from day one I had the freedom to pick up several sensitive cases which languished as there were only few to unravel the inherent frauds.

The first case which came to me was the construction of Bandra-Worli Sea Link where the originally envisaged 1.2 km bridge was increased to 4 KM, in breach of environmental norms. Furthermore the original cost of Rs. 500 crore was increased by more than 3 times, resulting in windfall gains to private parties and a significant cost to the exchequer.

By the time the case was unravelled, the construction had been completed, but it did result in substantial collateral gains. The idea of having a bridge parallel to the sea coast was dropped.

However, tragically, the illegal cost escalation from the project resulted in the levy of exorbitant toll charges on motorists for using the bridge, who would otherwise have paid nothing had the norms been complied with.

Secondly, working with that amalgam of knowledge of government, investigation and law gave me enormous insight into other sensitive cases. Soon, I exposed a number of major cases. The landmark ones were exposing the wrongs in service extension given to Commissioner of Police and Director General of Police, the Adarsh Housing Society Scam, the Powai land scam and the environmentally sensitive Lavasa Township case.

In that way, in a couple of years, in the field of law, where at the inception I was scorned at as a new comer, suddenly, because of my strategy to have an intensive application of mind at every moment, and of using the amalgam of experience, investigation and legal knowledge, many started regarding me as a legal luminary.

I got flooded with uncountable number of requests for professional help. Unfortunately, because of enormous paucity of time, I could not take up most of them and had to focus on a few, but important matters.

Majority of the people who quit the services just because they were whistle-blowers had to regret. Fortunately, I escaped to be a part of that bandwagon, because I did not quit in passion, but did so after a careful thought process, and with due preparations."


Trending Now: