Chennai architect Sheila to participate in global business summit
07-August-2012
Vol 3&nbsp|&nbspIssue 31
City-based architect and member of the World Economic Forum's Design Innovation Council Sheila Sri Prakash will be participating in the Global Business Summit on Infrastructure on the invitation of British Prime Minister David Cameron.
The business summit, to be held in London Wednesday, is part of the London Olympics to focus on the importance of sustainable infrastructure development, facilitated by new facilities, rail infrastructure as well as airports.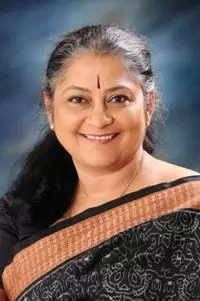 At the recent UN Summit in Rio de Janeiro, many of Prakash's recommendations for creating a sustainability index were accepted (Blurb photo courtesy: Isha Homes)
"I am excited and privileged to represent India at the infrastructure summit which is happening as a part of the 2012 Olympics, to help further the cutting-edge on sustainable development," said Prakash, chief architect at Shilpa architects Planners Designers Pvt Ltd.
Stressing that growth should be holistic and not in silos, Prakash said: "If we are holding an international sporting event then we should also look at how the infrastructure is to be used in the future that are self sustaining."
A Veena player and a Bharatanatyam dancer, Prakash will also be participating at the Summer Davos to be held in China next month.
"I have been asked to lecture on art and its influence on urban-rural divide and how art, culture can be incorporated in a city design at the Summer Davos," Prakash said.
At the recently concluded UN Summit in Rio de Janeiro, Brazil, many of Prakash's recommendations for creating a sustainability index, also called Reciprocal Design Index, have been accepted.
The index prescribes metrics to measure sustainable design factoring the environment, sociology and economy.
"Till now cities are being measured on human development index. The Reciprocal Design Index is a benchmark for holistic development of cities," she said. - IANS
Also Read
Light-weight but sturdy, paper bricks have a plethora of uses in construction


Trending Now: