Helping people raise from the ash through her Phoenix Initiative
Kirthi Jayakumar
&nbsp | &nbsp Chennai
21-June-2014
Vol 5&nbsp|&nbspIssue 25
Anjali Rajgopal was born during one of the worst times in Indian history. Prime Minister Indira Gandhi's assassination had led to violent riots across the country.
Her father, who was Superintendent of Police in Lucknow, Uttar Pradesh, at the time, barely had the time to see his newborn girl. "But he managed to fight all the odds during that period, when there was nothing but murder and bloodletting around him. I believe I have received resilience and courage as legacy from him. Only that has helped me overcome my trials and traumas," she states.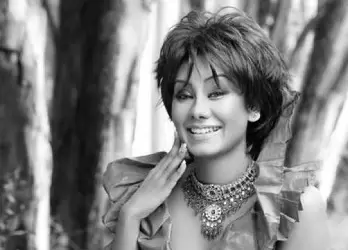 Anjali Rajgopal has beaten the odds to get back to her fabulous self (Photo: WFS)
Rajgopal is a survivor, a fighter and an inspiration – all rolled into one. She was a carefree, talented young woman who, after completing her schooling in Chennai, went to Cambridge in the UK to study Political Science and later sought admission at the University of Manchester to do her undergraduate studies.
"An Easter vacation brought me back to India and with the screech of tyres, burning rubber and bone-crushing metal, my life was changed forever," she says.
On the night of March 16, 2002, she met with an accident on the Bangalore-Chennai route. "The car was going at a speed of about 100 km/hr when a truck hit us. I took the entire impact of the crash on my face, causing 455 skull fractures. Not only was my face destroyed but I also lost my vision," she recalls.
The closest hospital to the wreckage was the CMC Hospital in Vellore. Unfortunately, they could do nothing more than just patch her up, which left Anjali swollen, blind and bed-ridden with leaking cerebrospinal fluid and a shredded dura, the outermost layer of the brain.
"My state was critical and every moment lost took me closer to death. My father frantically searched for a doctor who would take my complicated case and when no one was ready to take it on in India, he found one in Chicago," she elaborates.
Suffering, surgery followed by still more surgery – that was her life at St. Luke's Rush Presbyterian Hospital in Chicago. The accident had left her with some crippling injuries that included a smashed face and the loss of vision as well as the sense of smell.
But faced with a future of disability and disfigurement, she became her own life coach and got down to the tough task of convincing herself that there was indeed a life beyond this tragedy.
"It was a Herculean task to convince myself to keep fighting. And I had to keep up the attitude through three years of cranio-facial reconstructive surgery, several ICU stays and meningitis.
"Initially, I was my own worst critic. Telling myself that life was worth fighting for, no matter what the circumstance, was my biggest challenge. I only had thoughts of a beautiful future to aid me, and no face to show for it," she goes on.
Her stint in the hospital taught her how to live with the greatest of limitations. While rehabilitation was painful and often disappointing, she learnt how to make the most of her circumstances.
"The trauma of losing my identity and faculties took their toll but I also found a way to offset the pain – I started sharing my experiences with people," she explains.
It was during her last lap of surgeries that she approached the University of Chicago for admission even though it was three months past their deadline.
She told them her story from the confines of the hospital room and they accepted her into their Class of 2007. "Remarkably, my life came back on track. I had a new face and I was twice the individual I was before nemesis hit," she shares.
From fielding the demands of university life to functioning with half her faculties missing, Rajgopal remained a steadfast fighter. She worked hard at her course curriculum, and led the crew in her fraternity for PR and Alumni Relations.
"I got involved in several PR initiatives to raise funds for philanthropy related to the visually impaired. Having lost my own vision, the cause was very close to my heart. The Chicago experience contributed greatly to the sharpening of my intellect, improving my research methodology and structuring my writing skills," she relates.
This dream run, however, came to an abrupt end as she started facing severe health complications. "Due to the extreme cold in Chicago, the titanium used in my facial reconstruction began reacting with the bones. I was advised to move to a warmer city immediately. So after taking a six months break to sort out my health issues I took a transfer to the University of San Diego," she relates.
In January 2008, Rajgopal returned to India, back to being her beautiful, fabulous self. She had a job ready for her in her father's garment business – he had left police service to start his own venture in the mid-1990s.
She took on the mantle of PR and Communications head and also began writing regularly. She also made her independent foray into the world of public relations starting up her own initiative, Touché PR, which runs successfully.
Alongside her professional commitments, Rajgopal today is committed to helping people understand the importance of speaking out and sharing their stories of trauma in order to be able to rehabilitate themselves.
In that sense, her Phoenix Initiative is perfectly titled. "In my opinion, India does not heed the enormity of trauma and how it affects its victims. It is a subject that's often swept under the carpet and victims are encouraged not to talk about it for fear of stigma and negative perception.
"From my own personal experience I have learned that healing requires an outward process where people can talk about it and gain strength from sharing stories and deriving strength from others.
"In the process one discovers one's own coping skills, too. Individuals are limitless in their ability to achieve success in their professional and personal lives if given the right treatment.
"So my hope behind starting this initiative is to plant a seed of understanding, which will spread and help individuals and families to flourish without having their future dictated by one, or a series of tragic incidents."
As part of the Phoenix Initiative, she organises seminars and workshops where people can gain a better understanding on all issues pertaining to trauma - both physical and emotional.
The discussions, which are open to the public, encompass concepts of loss, grief, co-dependence, addiction, low self-esteem, abuse and so on.
While people are encouraged to share their stories, the process promises confidentiality. "I am convinced that those who participate in these seminars will realise that they too can rise from the ashes, just like the Phoenix," she signs off. - Women's Feature Service


Trending Now: