German Bakery back in business 35 months after blast
14-January-2013
Vol 4&nbsp|&nbspIssue 2
Pune's landmark German Bakery, which was targeted in a terrorist attack in 2010, has virtually risen like a phoenix 35 months after it was completely devastated.
An excited Snehal Kharose, the daughter of the founder, said that it was thrown open Thursday (Jan 10) with a soft launch, "just to inform the people and our patrons that we are still here".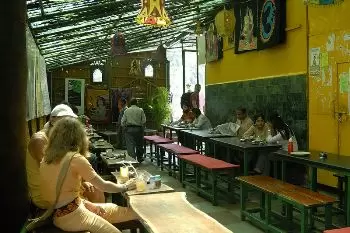 German bakery before blast (Photos: IANS)
"After the eatery was destroyed, we have been through trying times, tiding over problems before finally making a comeback. We plan to announce a full-fledged formal re-opening sometime later this month," said Kharose, 22, who is also pursuing her MBA.
In the past couple of days, without any publicity, the popular eatery has returned to busy old schedules, but with a limited menu.
"But my patrons don't seem to mind. They have been stepping in to hang out, like in the old days. Even a group of young French nationals came yesterday and said they loved being here. We were happy to welcome them back," Kharose smiled.
It was a chilly evening, around 7.15 p.m. Feb 13, 2010, when a powerful bomb ripped through the German Bakery, situated in the posh Koregaon Park area here.
The blast claimed 17 lives, including those of five foreigners, and injured another 65 patrons present on the premises.
Kharose took over the responsibility of resurrecting German Bakery, as her mother Smita and younger brother Aditya had health problems that prevented them from getting too involved with the bakery. Her younger sister Shraddha was busy with her studies to be an engineer.
"I've done my best, the rest is up to the patrons," the enterprising young woman says.
In the pre-blast days, the bakery had a casual air about it. These days, the 1,850 square feet space, where patrons can be seated on two levels, sports a more trendy and contemporary look.
There is still some renovation work that remains. Once all that is done, Snehal says the final inauguration will be an event that appeals widely.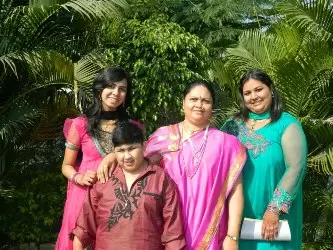 German Bakery Owners
To get back and running, the Kharoses had to invest the entire Rs.1.40 million that they received in compensation from the Maharashtra government. They also took a loan of Rs.3.50 million to get back in business.
"Our priorities will be to first clear off liabilities; then, we can think of expansion, God willing," Kharose laughed, when asked about future plans.
The German Bakery was founded by Dnyaneshwar Kharose in 1988. It soon became a popular place with youngsters, tourists and foreigners, and people flocked there at all hours. - IANS

Trending Now: