An app that can raise an alarm when things get too hot for kids in their relationships
Jane Randel
&nbsp | &nbsp Pennsylvania
22-September-2011
Vol 2&nbsp|&nbspIssue 38
Though it appears that some of the resources in the app are targeted at American parents, the article is quite informative and a recommended read for all parents with teenage kids. Editor
For the past seven years, the Liz Claiborne Inc.'s Love Is Not Abuse initiative has worked to combat and prevent teen dating abuse in the US.
One of the key insights gleaned during that time is that parental involvement and guidance are essential to preventing this kind of abuse. We've also learned that there are inherent challenges to parental intervention.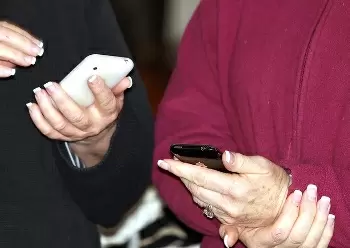 Reality check: Teen dating violence or digital date abuse is a reality that parents need to be aware of to counsel their children (Photo: WeNewsWFS)
Although parents recognise dating abuse as a problem, many believe the issue simply does not affect their child. Many also don't realise that technology has become a platform for abuse.
Teen dating abuse is much more prevalent than many parents think; 10 per cent of U.S. high school students reported experiencing assault by a boyfriend or girlfriend in the past year, according to Adolescent Health study authors Emily Rothman, an associate professor of community health sciences at the Boston University School of Public Health, and Dr Elizabeth Miller, division of adolescent medicine chief at Children's Hospital of Pittsburgh.
And dating abuse is not only physical. Other, very common forms of abuse include emotional and digital abuse. A recent study commissioned by Liz Claiborne Inc. found that one-in-four teens report being abused by a boyfriend or girlfriend through technology.
Clearly, there is a need to engage parents which is why an exciting new resource designed to educate parents and get them talking to their teens has been created - the Love Is Not Abuse iPhone application, or app.
This app informs parents about the warning signs of dating violence and emotional and digital dating abuse. Included are tips on how to talk to your teen about dating abuse and national resources to get help.
Perhaps an app like this one will heighten parental involvement, which is sorely needed.
The findings of the recently-published study in the Journal of Adolescent Health were particularly alarming. It found that parents report talking about dating abuse with their 11- to 18-year-olds far less than any other risky behaviour, including alcohol and drugs (55 per cent compared to 82 per cent and 90 per cent).
Maybe this is because, as other studies have found, nearly 60 per cent of parents cannot sufficiently identify the warning signs of abuse.
In addition to educating parents on the warning signs, what makes the Love Is Not Abuse app a particularly effective tool is that it also simulates the controlling and cruel behaviours often found in digitally abusive relationships.
Technology plays a huge role in the lives of today's teenagers, and while the Internet, cell phones and social media have undoubted benefits, they have also become outlets through which teens can experience abuse.
The app's "digital dating abuse simulator" gets parents to experience these behaviours firsthand using the same technologies that help perpetrate abuse.
Parents will receive phone calls, text messages and emails that simulate the abusive communications many teens receive. They also will view videos showing common forms of digital abuse.
Different chapters of the app teach parents about excessive contact, privacy invasion, sexting, threatening messages and alienation from family and friends.

As Cindy Southworth, founder of the Washington, D.C.-based National Network to End Domestic Violence's Safety Net Technology Project, told us, "One of the foremost challenges in dating abuse is understanding that using power and control over a dating partner often goes beyond physical violence. When parents know concrete examples of what constitutes dating abuse, they are better equipped to support their children."
The app has been developed with leading experts, researchers, parents affected by dating abuse and partner organisations, including LoveIsRepect.org, the New York-based Joyful Heart Foundation and Break the Cycle and the National Network to End Domestic Violence, both based in Washington, D.C., among others.
At the recent launch of this useful app, Denise DeZao, a mother of a teen dating abuse survivor, shared her experiences with teen dating abuse and explained why she believes the app is critical to educating parents about abuse.
"At the time, I did not recognise that my daughter was involved in an abusive relationship," she said.
"I now realise that the red flags were rapidly waving in front of me. When I experienced the app for the first time, I had the oddest sensation. I felt as if I could totally and completely experience how my daughter must have felt in her relationship. If resources like this app had been available to us then, I am confident that I would have acted upon the signs and intervened in the early stages of the relationship."
Therefore, education is key to prevention. Parents must take a proactive approach and educate themselves on teen dating abuse before their young children enter into relationships.

Resources are readily available in the app – that can be downloaded from http://itunes.apple.com/us/app/lina/id443740581?mt=8 - and while some parents may find initial conversations uncomfortable, it is our hope that the Love Is Not Abuse app will be utilised to help prevent dating violence and wake parents up to the reality of teen dating abuse.

(The writer is senior vice president of corporate communications and brand services at Liz Claiborne Inc. and spearheads the company's award-winning, Love Is Not Abuse programme. She is on the National Advisory Board of the National Domestic Violence Hotline.) - WeNewsWomen's Feature Service


Trending Now: