With several stores, restaurants and others offering gift voucher facility, many go for it

Azera Parveen Rahman
&nbsp | &nbsp Delhi
14-December-2012
Vol 3&nbsp|&nbspIssue 50
During the wedding and festive season selecting a gift can be tricky business. Given today's time-strapped lives, the process of zeroing in on that special thing which could suit a person's tastes or needs is no mean feat.
Want to gift clothes? Well, you have to know the right sizes. Want to give perfumes? But do you know their preferred fragrance? Okay, what about a home appliance? What if they've already got it?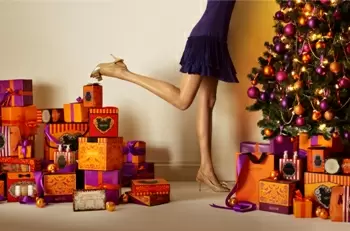 More people prefer gift vouchers these days
If you are spending hours struggling with these common gifting dilemmas, then don't. For there's a very practical solution at hand – the gift voucher!
Anisha Sharma, who works with a management firm and recently got married, says that she learnt the hard way from her own experience of getting stacks of wedding gifts that she will never use and which now languish in her store room.
"I am sure everyone had our best interest in mind while picking out a wedding gift. But what am I supposed to do with so many photo frames, or sets of glasses that don't suit our taste? It's a waste of money, time and effort. There are a whole lot of such gifts that have been put away for life," she remarks.
What that experience made her realise was that gift vouchers are clearly the better option. "We have now decided to gift vouchers on all occasions – anniversaries, birthdays and weddings – unless we are really sure about what the person wants," she smiles.
Kerala-based Nelly Abraham and her husband, too, have decided to present their family and friends with gift vouchers this Christmas.
"It's sensible, really. I am not sure about what everyone wants, so it is best to let them choose for themselves. I would love it if I were gifted a voucher," elaborates Nelly.
Apart from the practicality of gifting a voucher, marketing executive Raghu Verma, who lives in Delhi, feels that for a busy professional like him, it also saves on time.
"My wife and I both work in the corporate sector and we have a back-breaking schedule with frequent out-of-station trips. As we juggle our personal and professional lives, we hardly have any time to select and buy the right gifts. Gift vouchers, therefore, are a great option. Not only do they give the recipient the comfort of choice, they save on time for people like us!" he explains.
Sure enough, gauging the prevailing market sentiment and the needs of the consumer, several big retail stores have begun offering gift vouchers or certificates in various denominations. What's more, even select restaurants and coffee houses are wisening up to this option by offering vouchers for special meals!
The Landmark group, which owns the Lifestyle, Max and Spar chain of stores, has registered a 50 per cent rise in the sale of its gift vouchers.
Says Shankar Suryanarayan, the chief marketing officer of Landmark group, "Gift vouchers have emerged as the popular gifting alternative as they allow the consumer the convenience of choice. There is growth in both the corporate and individuals segment for gift vouchers."
Here's why presenting gift vouchers is so trendy. Available in different denominations – usually starting from Rs 500 (US$1=Rs 55) and going up to Rs 10,000 – vouchers can be used for a fixed period, generally for a year from the day of purchase.
If the voucher is of a particular denomination and the item one selects is more expensive, then the difference can be paid for in cash. It can also be partially redeemed.
Presenting customised offers is the other trend that is catching on. Ruchi Chopra, CEO of Any Surprise Any Place (ASAP), a company that specialises in customised gifts, has a growing number of clients, thanks to harried people on the constant look-out for different gifting options.
"Depending on what you want to personalise, you can have customised candles, lamps, coasters, table mats, stationery, even golf kits, et al," Chopra elaborates. The cost of ASPA's customised gifts ranges from Rs 500 to Rs 200,000 – and include everything from products to travel packages.
With online shopping gaining momentum, vouchers, customised gifts and other goods are now available at the click of a button.
Arunima Phukan, a student in Assam, mostly buys her books and gifts for friends online "from portals such as Flipkart, E-bay, or Jabong". She says, "No longer are you at an advantage because of your location in a cosmopolitan city. I, sitting in a small town, anywhere in India, can buy the same stuff that city slicker may choose, thanks to online shopping."
According to the Associated Chambers of Commerce and Industry (Assocham), the online retail industry is likely to touch Rs 70 million by 2015. It now stands at around Rs 20 million and is growing at a rate of 35 per cent annually.
So then has the need to be practical overtaken old-fashioned sentimentality? Delhi-based Shabori Chakravarty, a homemaker and mother to two teenaged boys, continues to be old school. She opines, "I think the beauty of a hand-picked gift is unparalleled. The size or worth of the gift is not as important as the thought behind it."
Her niece, Kalpana, however, begs to differ. "As a wedding gift, my friends decided to pool in and buy me a gift voucher from a lifestyle store. For a newly-wedded couple like us, this was really a thoughtful gesture, because we could use it to buy things of our choice that we really needed."
So is it going to be a present or a gift voucher for New Year's? Entirely up to you, of course. Ultimately, it's all about spreading joy and goodwill this festive season! - Women's Feature Service

Trending Now: