From temple to table, a chicken's tale

Radhika Giri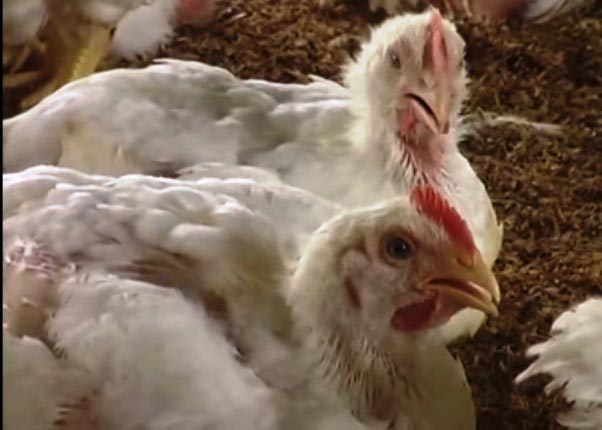 Apparently a Tamil film, "Saivam" (also a word for vegetarianism in Tamil) is having a good run in theatres in Tamil Nadu and it has become a subject of cultural exploration of a state known more for its pride in its non-vegetarian mores and the often expressed conflict over the upholding of brahminical vegetarianism.

The film, which I am yet to watch, has received good reviews all around, including from non-vegetarian eaters on social network.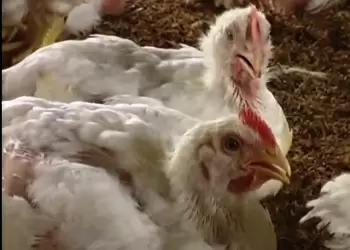 The writer's family wanted to sacrifice a fowl in the temple as thanksgiving to the goddess
It is apparently about a family that turns vegetarian giving in to the wishes of a granddaughter whose fondness for a fowl that was to be sacrificed leads to the change of heart of the entire family.

It brought back memories of a personal encounter with animal sacrifice within my family some five years ago.

Shortly after our daughter was born, my parents-in-law wanted us to make a trip to their native place to visit the goddess of their land as a thanksgiving for the birth of our daughter.

Since this is not a write-up on caste, I would not identify the place or even the temple, except that it was an Amman (Tamil goddess) of their land whom we were to thank for the birth of the child.

I was not told most of what was in wait at their native place as I was a proper Chennai brought-up woman, whose roots too remains in and around Chennai, where such rituals seem to have given way to a cosmopolitan lifestyle.

It was upon landing in their native place after a drive of six-hours that I was informed by my husband that there was going to be a sacrifice of a fowl in the temple we were visiting.

To my husband's surprise I took it without much of an expression of horror, although I told him something like: "in this day and age..." I informed him that I would keep off the sacrifice ritual along with my daughter and they were free to conduct their ceremony.

Our daughter was about six-months old then. My husband agreed.

My husband and his uncle bought a native cock from the market after some search. Broiler chicken was readily available in every corner, but not the native species, which was the one required for the sacrifice.
The family gathering was kept willfully small in view of the expected crowd on that day at the temple. Most of my husband's relatives still reside in and around this bucolic post-industrial small town with little enterprises.
The temple was crowded that day. As our families arrived at the temple, my husband's aunt had to hurry in to reserve a place for cooking Pongal in an enclosure turned into a mass kitchen with fixed clay stoves. Pongal is no longer cooked out in the open here, as is usually the case in such temples. With the number of city settled Pongal makers on the rise, the kitchen innovation had come in.

As parents of the child and as city dwellers, we had little to do except for me to light the camphor and show it at the goddess when called. Around us every milling family was doing the same, also meanwhile clicking memorable photographs and videos on their digital cameras of the family gathering. We were doing the same too.

After the Pongal and the padayal (feast) which included fruits, plantain and coconut spread before the goddess, when my husband signaled to me, I discreetly chose to move out with my infant daughter on the pretext of going around the temple. Everyone understood and no one took note of me.

I was to return soon and thereafter we were given a little bit of the feast and total strangers at the temple were soon exchanging a part of their feast with us as we did too.

As an atheist from a practicing religious family and married into another religious family, I had few of the conflicts I would have experienced in some other temple presided by men, who would chant in an alien language.

Here it was more homely. The priest of the day was a woman, daughter of the Tamil priest of the temple. There was a brief intelligible chant in Tamil by the priestess who had taken the place of her father who had called in sick.

We were all allowed to go into the sanctum sanctorum and touch the deity. My mother-in-law, who grew up there for sixteen years before her marriage and since then is a resident of Chennai had a wish expressed to the priestess and she smilingly obliged by taking our daughter and laying her on the lap of the statue of the goddess.

Soon after, it was time to leave the temple and as we all came out. My husband told me that the fowl was safe and very much alive.

Apparently a spot of blood was taken from the cock's crown and it was spared its life. We headed back to Chennai immediately as the road to the temple connected to a nearby highway to Chennai.
Tail piece: Before we left, my aunt asked if we would like to take the sacrificial chicken with us, either alive or dressed in turmeric to preserve it. We declined in view of the time it would take us to travel back to the city and the impossibility of cooking afterwards. The fowl ultimately ended up in the cooking pot at the aunt's house.
We continue to remain non-vegetarians and our diet at home alternates between chicken and fish twice a week. And that was the last time a ritual of animal sacrifice was to be held in the entire family.

Radhika Giri is a Chennai based journalist