Will Kejriwal inspire Jayalalithaa?
Delhi Chief Minister Arvind Kejriwal has introduced a new brand of politics. He has refused to be the stereotype Chief Minister and is adopting strategies that many are finding difficult to accept.

By escalating the confrontation between a minister in his cabinet and some cops during a controversial vigilante-style raid by the former along with his supporters in a Delhi neighborhood to check an alleged sex racket, Kejriwal has sought to bring the spotlight on an important defect in the administrative system in the national capital.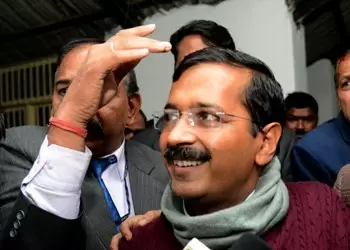 Kejriwal has adopted the right strategy (Photos: Indian Photo Agency)
It is a matter of shame that police in Delhi do not report to the Delhi CM, but to the union home minister.

So, it is understandable that Kejriwal and his cabinet colleagues are agitated about this, and want a change in the system.

Manish Sisodia, a minister, told reporters recently that their government does not want to blame the Centre for the increasing number of rapes, sex and drug rackets in the capital.

They want to own up responsibility for law and order, and want the police to be brought under their control.

Without going into the merits of Law Minister Somnath Bharti's midnight raid, it was an unusual sight on Indian television to watch an ordinary policeman defy a minister and speak in the manner that he did, raising his hand and flaunting an aggressive body language.

Kejriwal is now seeking action against the Delhi cops. Not he, any self-respecting politician in his place, would have done the same thing.

He has already gone on record with his suggestion that the Centre could look after the security of the NDMC area and Lutyens' Zone. However, he has insisted that the law and order duties for the rest of the city have to be with the Delhi government.

Even those who agree with him on this point seem to be having a problem with his dharna politics.

In my view, Kejriwal is doing the right thing. People might talk about procedures, conventions, and dignity of the CM's office, but he has to persist with his own methods to achieve his objective of getting police under his control.

Because it involves the safety of women, and maintenance of law and order, he has the right to act in his own way.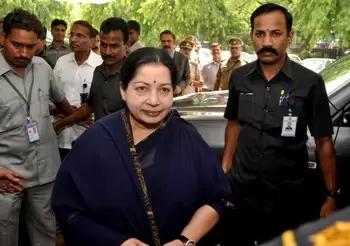 Jayalalithaa's letters to the Centre on the fishermen issue has not stopped the attacks on them by the Sri Lankan navy
Down South, Delhi police has become a joke, a laughing stock, and an institution that is considered to be inept. Kejriwal has got his priorities right and he should first restore the prestige of this force.

Other Chief Ministers need to watch Kejriwal's methods and see if it is getting him the results.

In Tamil Nadu, Chief Minister J Jayalalithaa and her predecessor M Karunanidhi have written dozens of letters to the Prime Minister on the repeated assaults on the State's fishermen by the Sri Lankan navy.

But the problem has remained unresolved. Their letters to the union government not to provide training to Sri Lankan armed forces in the State also are not taken seriously.

Perhaps, Jayalalithaa needs to get her army of followers on the streets the next time the State's fishermen are attacked by the Lankan navy, and lay siege to the Coast Guard and Naval headquarters in Chennai to press the Centre to protect the State's fishermen.

P C Vinoj Kumar is Editor of The Weekend Leader