Seven Not-to-Miss Top Experiences in South Goa
20-October-2016
Vol 7&nbsp|&nbspIssue 42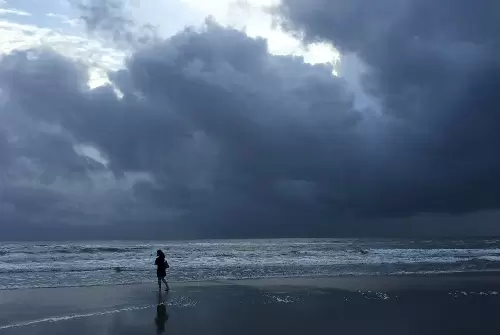 South Goa is much more than its beautiful beaches (Photos: Preeti Pooja)

Disclaimer: I am not a traveller because most times I am too lazy to pack my bags and plan a trip and also because I have no company to travel with.
The idea of traveling to Goa during the monsoon was an instinctive decision following a bad phase in my current past. As I packed my bags for Goa, I didn't know that I was reluctantly set to discover the most popular monsoon destination in India- South Goa.
I was completely surprised with what this place had in store for me. I have never loved the rains so much in the last twenty five years of my life.
There is a lot that I can tell you about South Goa during monsoons but for today let's keep it crisp and short.
I have listed the seven most amazing things that you must not miss in South Goa. These are truly honest recommendations from a first time awkward traveller. So, please stay with me while I share this with you.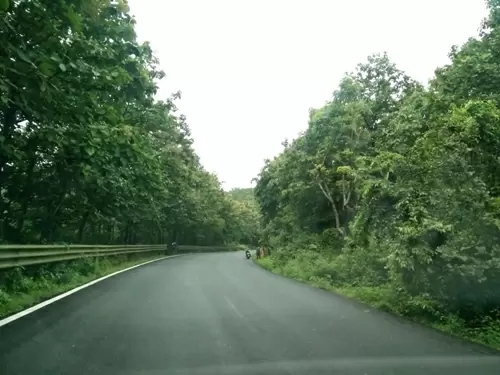 Perfect road for a long drive

1. A quaint village experience
South Goa is much more than beaches. It's actually like this little village that is surrounded with forests and beaches and mountains. It will give you an experience of staying in an untouched, private and serene island with the beach and sea on one side and mountains on the other.
2. The Best Seafood
Needless to say, Goa is most popular for its beach belt diners and beach shacks that serve excellent sea food. When you are in South Goa, I would really urge you to not miss this one place, the Zeebop By The Sea at Utorda beach if you love both food and sea. This place serves freshly caught seafood and they have something called "the catch of the day" which means they will bring some fresh tiger prawns, crabs, lobsters and a wide array of fish to your table so that you could choose what to order. What is also beautiful about this sea-facing restaurant is its sandy floor and very friendly and courteous staff.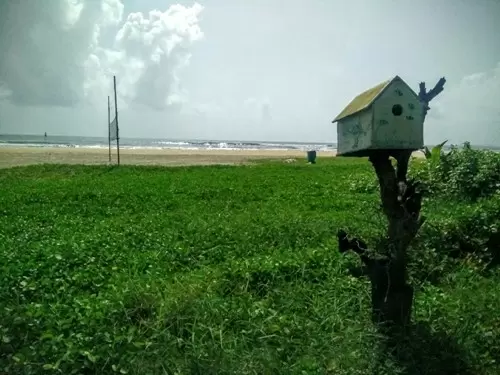 A tiny bird house near a beach cafe

3. Quiet Beaches
Goa is home to the most pristine and quiet beaches where you won't see much people or any hawkers on the shoreline. One such very popular beach is the Agonda beach. Agonda is one of the most breathtaking beaches I have ever been to. On one side of the sea are the mountains - which make it quite a rare sight. Agonda is a quiet fishing village for most of the year and I did experience fishermen hauling in their catches. Palolem beach is quite beautiful too but it is slightly more commercial now where you will find a lot of tourists.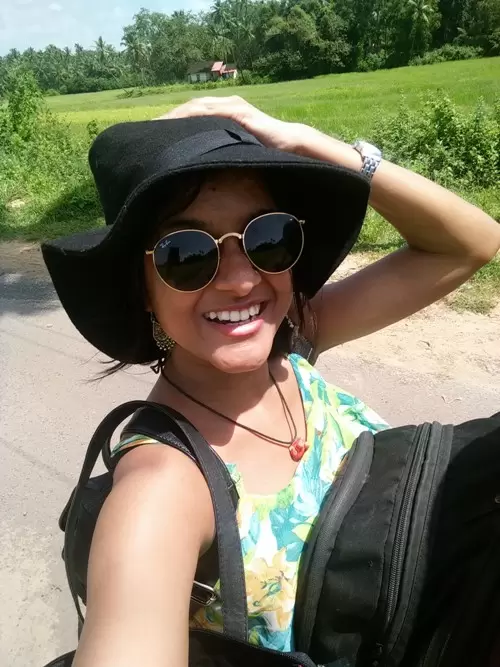 Piggybacking on a bike around Margaon city

4. Leisure Resorts
I booked my stay at the Belleza By The Beach which is a perfect beach resort in South Goa near Betalbatim beach. This resort itself was like a treat to the eyes and a tiny destination in itself. You will find plenty of such boutique resorts of international facilities, most of whom have private beaches and that give you a true experience of staying in Goa.

5. The best place for Long Drives
My plan for one of the days was to drive down further south to explore Palolem Beach and the lesser known beaches like Agonda Beach. While my excitement to get to these beaches was quite high, the drive was no less exciting. I really can't tell if this drive was more beautiful than the beaches I visited. The roads and the beautiful landscape during the drive across South Goa is something that must be experienced.
| | |
| --- | --- |
| | |
| | Braganza mansion is the biggest Portuguese mansion of its kind in Goa |

6. South Goa Heritage Tour
If there is one thing that is largely missing in most Goan first time travel-experiences, then it has to be the Goan Heritage Tour. Apart from the beaches, food and picturesque beauty, Goa has a glorious Portuguese past which you can experience by visiting some of the UNESCO-world heritage listed sites. I had one such unique opportunity to visit an ancient magnificently furnished mansion which has housed the Braganza family for 450 years. It's the biggest Portuguese mansion of its kind in Goa which will give you an experience of how the most grand and glorious mansions were actually like. The 14th generation of the Braganza family is still living here, but what is sad is that they are not as well off now. Visitors are encouraged to leave a small donation, which is about Rs 200 for each person visiting the mansion.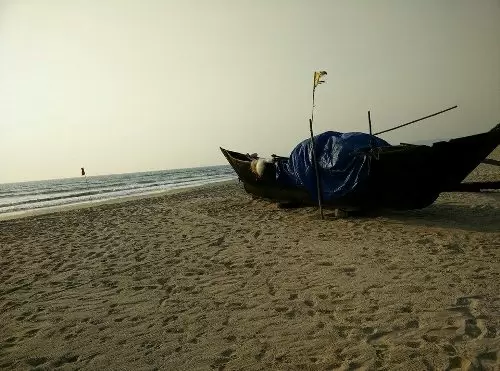 Sunset on the beach

7. Yoga & Ayurveda in Goa
Palolem, Agonda and Patnem in the south of Goa are the base for yoga and ayurveda retreats. Teachers and practitioners are largely active in these areas to offer their services in yoga and spirituality. Goa is also popular for the best ayurveda-retreat centres. If you are travelling to Goa in an offseason, you must make the best of spa and yoga services here because they offer really heavy discounts during this time. This was also my first experience at an Ayurveda Spa Boutique. I had an oil message followed by Sauna and it was a revitalising experience.
I am glad I invested in a session at the Soul Spa Resort. Most of us Indians assume that spas and massage services are extremely luxurious and unnecessary expenses for our budget, but if you are willing to spend a little over Rs 2000 for a body spa at an authentic ayurveda centre, you will know that this is one of the best treats you could indulge in while you are holidaying.
With none of the loud North Goa nightlife as such and a plethora of spa hotels, quaint restaurants and a beautiful village experience, South Goa has developed a reputation for being the quiet offbeat destination in India. South Goa completely surprised me because I loved this trip much more than my North Goa trip that I did with my friends last year and I know it's hard to believe.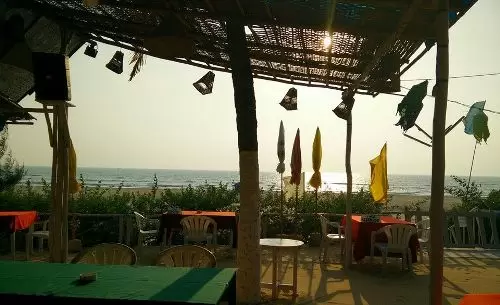 Zeebop Restaurant

After coming back from my trip, I think to myself my life is often a series of choices, what clothes to wear, which movies to watch, how much money to make and finally whom to spend my time with. In between such series of choices, we often forget to allow ourselves to get lost in this beautiful world where there is so much to travel, see and experience. Get out of your busy schedule and take some time out to venture into another beautiful travel destination because life is much shorter than we can imagine.
The writer of this column, Preeti Pooja, is a fashion blogger. She blogs at thatlook.in
Wish to share your story?
Trending Now: