Promoting tree culture in the urban jungle is a mission possible for Shobha Menon

Fehmida Zakeer
&nbsp | &nbsp Chennai
15-September-2011
Vol 2&nbsp|&nbspIssue 37
Tamil Nadu has no Tree Act like other states such as Andhra Pradesh, Maharashtra or Delhi, laments Shobha Menon, who runs an NGO called Nizhal in Chennai with the prime aim of promoting tree culture in urban areas and also to plant saplings in a small way.
"Having a law which protects the trees will make a big difference to promotion of tree culture," she says.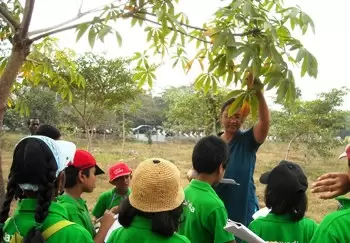 A tree act: Nizhal is campaigning for a Tree Act to promote the 'tree culture' among people
Shobha, who started Nizhal in 2005 along with a few friends, says: "Even while we are engaged in the process of regenerating biodiversity, it is important to choose the right kind of trees. There should be a focus on bringing back local species rather than planting exotic varieties which would take a long time to adapt to our conditions."

Planting indigenous varieties of trees is what Nizhal volunteers did to transform 4 acres of barren land in Adyar. The result is a Tree Park, which boasts of a gentle grassed area housing about 240 trees from 200 species.

The park now plays host to birds, butterflies and spotted deer, besides children and grownups in search of a soothing landscape.

Then, the greening of prisons started with a programme at the Puzhal Central Prison in Chennai. The initiative saw the harvest of two to three lakh rupees of vegetables last year. The success of the pilot initiative has now seen the same being implemented in various prisons across the state.
The prisoners are given training in growing organic vegetables, and producing organic compost, all of which not only helps in bringing about the joys of generating food but also trains them on a source of livelihood.

In the first year of its formation, Nizhal worked on the greening of Kattupalli Island, near Chennai, besides conducting tree surveys and tree walks in Chennai. Later the number of volunteers increased, bringing with them newer ideas and suggestions.

Nizhal's other projects include school and college programmes, working with the Institute of Mental Health in promoting gardening as an occupational therapy, and providing assistance in eco projects and documentation.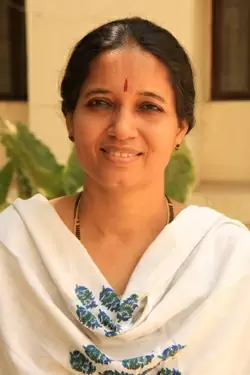 No number game: Tree planting is not about numbers, but about ensuring survival of the saplings, says Shobha Menon
The aim of the organisation is to bring about an awareness of the role and utility of trees in our lives and the need to plant, propagate and care for trees for the benefit of all.

The soft-spoken Shobha says that numbers do not matter when it comes to planting trees. "How many is not important, what matters is the time you are willing to invest in the sapling to ensure its survival. Only proper care will guarantee its growth until it can literally stand on its own. Getting involved in the process makes all the difference; it is a collaborative effort rather than a one-time act of planting a seedling and leaving it to come up by itself, which may or may not happen."

Nizhal's efforts to empower people to care for the trees is evident in the number of programmes put together by the members.

The 'free the trees' campaign addresses the issue of abuse of trees – such as the practice of using trees as convenient boards to nail advertisements. The anti-nailing campaigns initiated by Nizhal ropes in tree lovers from different walks of life like students, auto-drivers and vendors.

Nizhal's tree walks see enthusiastic participation. This monthly event brings together students, professionals and the elderly for a walk around a specially chosen area.
The volunteers of Nizhal hold two types of tree walks, one to sensitise people about trees in neighbourhoods and another to look at the varieties thriving in protected areas like the Theosophical Society, the Women's Christian College campus, and Egmore Museum.


Trending Now: