What bad can come of consuming something unadulterated and natural?

Azera Parveen Rahman
&nbsp | &nbsp Delhi
15-February-2014
Vol 5&nbsp|&nbspIssue 7
Are you scared that one day you'll wake up and realise that you have a lifestyle disease that could have easily been warded off had you been more careful about what you were consuming?
Are you looking for pesticide and toxic chemicals-free alternatives to stay fit and in perfect shape?
Worry not, for there is a new breed of organic entrepreneurs that is committed to providing that wholesome goodness through their unique brands that offer a range of products and services, from green cutlery to unprocessed rations to "natural" junk food.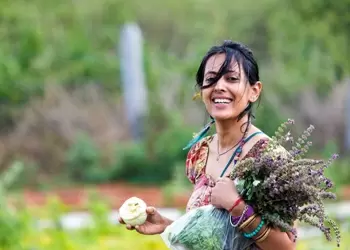 Bengaluru-based Chaitali Raizada's hand-baking venture, Taantraa, rustles up healthy organic snacks for children (Photos: WFS)
What's in it for them? Not only do they get to earn as they propagate eco-friendly living – something they truly believe in – they also get to support poor farmers and women's cooperatives from whom they procure their supplies.

'Go Organic' – that's the resounding mantra today. Although, interestingly, what might seem like a 'step forward' is, in fact, all about reconnecting with the roots.
Remember how a few decades back home-grown and homemade foods were the order of the day?
That's exactly what inspired Gurgaon (Haryana)-based Manas Arvind and his wife, Ritu, to create their organic food brand, Grainnys.
Their "deep interest in reviving lost traditional food" first led them to integrate organic foods in their daily lives – though procuring such items was not easy at the time – and then to "designing ready-to-eat, nutritious, whole-day foods for all ages and stages of life".

Elaborates Arvind, "When we started using organic stuff we saw a definite positive impact on our lives. There was some effort involved and often we would have to get veggies straight from the farmers, but it was worth it. So we wondered if we could help others, who were looking for a similar experience but were unable to find sources to procure authentic organic products."

The couple launched Grainnys in August 2013, offering a range of well-researched products to suit fitness freaks, couch potatoes, homemakers and desk-bound workaholics.
They have granola bars, multigrain laddoos (Indian sweetmeat), biscottis and toasties, all of which comply with the RDA (Recommended Daily Allowance) guidelines and are made from organic ingredients.

Most entrepreneurs who have start-ups associated with organic food and other related products firmly believe that this rapidly growing trend is not just a fad like most diet plans that suddenly gain popularity and soon fade away.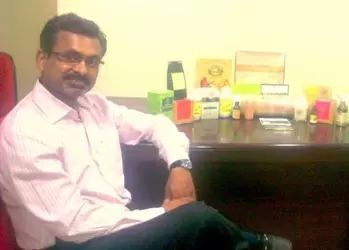 Anand Agarwal feels the rising popularity of organic products is directly linked with awareness levels
According to Anand Agarwal, CEO of Natural Mantra in Mumbai, "The rising popularity of chemical-free products is directly linked with levels of awareness. The food you eat and the products you use affect you physically, mentally and spiritually. While this is a well-known concept in the West, people in India are now realising the virtues of switching to organic living."

Besides food and other utility items, even clothes made from organic sources are finding their way into the market. The idea is to be pro-environment, anti-child labour and to popularise fair trade practices – concepts that particularly appeal to young consumers.
Apart from their food stuff, the demand for Natural Mantra's cosmetics and baby, fashion and wellness items has been growing by 30 to 40 per cent every month since last year.

Ragini Mehra of the Kirana Shop in Delhi, a one-stop destination for all things organic, including cutlery, also believes that the key to sustainability lies in remaining relevant to the young consumer.
Says the architect and designer-turned-businesswoman, "Fortunately, those in their 20s or older are quite keen on adopting healthier habits. Indeed, organic food is not just about eating better anymore; it's a means to achieving overall wellness."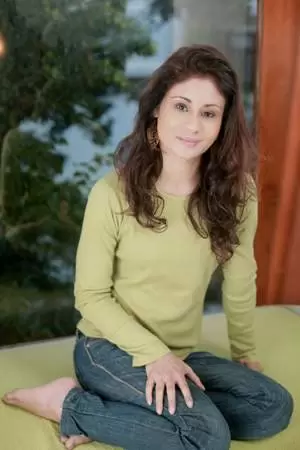 Ragini Mehra's shop in Delhi is a one-stop destination for all things organic
Initiating children into eating goodies made from organic produce is Bengaluru-based Chaitali Raizada, whose hand-baking venture, Taantraa, rustles up some finger-licking snack foods.
"Lots of young parents are turning to organic cooking. As a part of my store activities I also take kids to the local farmer's market and it's always a delight to see their reactions," she says. Raizada came up with the idea of starting her own food business a year back after she spent a lot of time looking for healthier eating options for her daughter.

While the demand has been stepping up gradually and consequently so has the supply, as yet going all organic has not been easy. And that's largely because pricing acts as a major deterrent.
However Ashmeet Kapoor of I Say Organic (ISO), which operates in Delhi, has a word of reassurance, "Give it time. As popularity goes up prices are bound to come down. Sustaining an operation for supplying organic produce in the current market conditions means very high overheads for us."
At the same time, Kapoor would like to do away with the perception that organic products are prohibitively expensive, "We sell onions for Rs 50 when they retail at Rs 40 in the market. The difference is really small."

Natural Mantra's Agarwal feels that people need to look at this expenditure as a long term investment that will reap benefits later on.
"These prices should be viewed in the context of the value they add. But even on a direct cost comparison, while organic food items may be costlier by 10-25 per cent, natural cosmetics and bath products are at par with others available in the market," he explains.

Apart from popularising a better way of life, another mission driving these motivated entrepreneurs is ensuring that the farmers they have partnered also prosper.
"In India, 70 per cent of the population is dependent on agriculture for their livelihood. It's the foundation of our economic development. We connect farmers who want to grow organic produce with customers who want to buy it.
"Farmers are paid fair prices, they earn premiums over the highest local prices, and they don't have to spend on transportation. Organic farming is also more beneficial for them as the soil remains fertile and is not destroyed by the constant use of chemicals," explains Kapoor.
His ISO tied up with its first farmers' group in December 2011 and since March 2012 it has been delivering fresh organic vegetables, fruits and other products like pulses, flour, honey, rice, a variety of oils and ghee across the national capital.

Likewise, Mehra's Kirana Shop is supporting 13 non government organisations by sourcing products directly from women's self-help groups, farmers, and communities such as the Bakarwal tribe of Jammu and Kashmir and the adivasis living in the Nilgiris.
Their jute bags are made by the Salaam Balak Trust, while the labels on their jars are pasted by the Delhi Society for Welfare of Special Children.

Such initiatives are undoubtedly bringing about a change in the right direction but there is a need for more information to seep down to the end users to give a fillip to the movement.
Architect-turned-blogger-turned-owner of an online organic store, Megha, uses the power of words to cajole people into making the significant switch from the regular to au naturel.
She reveals that she has been using organic ingredients in her everyday cooking since 2011 and has been regularly writing about the experience.
On her blog, www.i2cook.wordpress.com, she talks of how simple local ingredients can be used to make any dish a gourmet experience.
Going organic is no longer something fanciful, a way of being upwardly mobile; it has become a necessity, these entrepreneurs stress. After all, what bad can come out of consuming something that's unadulterated and natural? - Women's Feature Service


Trending Now: