A Delhi boy's journey through pastoral India has brought a smile in the face of farmers

Akash Bisht
&nbsp | &nbsp New Delhi
18-January-2013
Vol 4&nbsp|&nbspIssue 3
If you have lived and studied in cities of skyscrapers, you are bound to have aspirations that high. While many claim to realise them in these cities, few look beyond into the hinterlands, and are happily rewarded.

Ashmeet Kapoor belongs to the latter category. The success of 'I say Organic,' his online retail venture has brought cheer to about 300 organic farmers in Himachal Pradesh, UP, and Haryana, who form the backbone of his green business.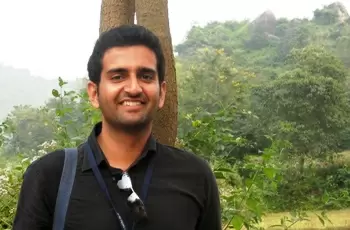 Ashmeet's venture has made it possible for consumers to place orders online and receive quick and fresh delivery of organic veggies at their doorsteps
Procuring organically grown vegetables directly from farmers, Ashmeet stores them in a 5-tonne capacity cold storage facility in Delhi. From here, vegetables are delivered at the doorsteps of consumers, who place orders online or by phone. The service is currently available for customers in south, central, and north Delhi, and Gurgaon,

Just ten months old, 'I say Organic' has achieved a monthly turnover of Rs.4 lakhs. Ashmeet is currently working on strengthening sourcing and distribution networks. He has plans to start a cooperative and get into franchising.

"I want to turn I Say Organic into a trusted brand and that will happen soon," says the Delhi boy with a bachelor's in electrical engineering from University of British Columbia, Canada, and a master's in innovation management & entrepreneurship from Brown University.

Ashmeet had always dreamt of making it big on his own. He had focused on developing market driven approaches to fight poverty and was founding member of a company that had designed a water purification device for rural communities. He had also worked in the solar and telecom industries.

In November 2010 he returned to India, and set out to explore rural India to assess the real needs of people in villages. On his tour, Ashmeet found that many farmers left with no opportunities in agriculture, had been migrating to cities to take up construction jobs and earn their livelihood.

"My perspective changed then. I started to look at agriculture as a livelihood for these farmers yet again and also for my business venture," says the 26-year-old.

The immediate step for him was to bring farmers' belief in agriculture back. As a first project, he started thoughtful interactions around 'organic farming' with farmers in UP East. He knew that organic farming had a lot of market potential with more and more people now waking up to its advantages. He started to look for partners among NGOs, agencies, etc. already involved in this space to build a network.

In Darpar village of Deoria district, he started organic farming on a piece of land to understand the way forward with respect to the resources, benefits, and the business model.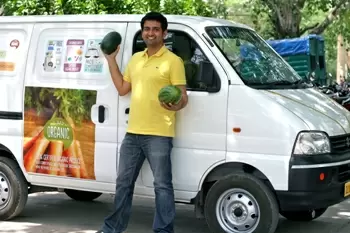 Ashmeet's venture has helped both farmers and consumers looking for organic produce
Slowly, the business idea evolved. He wanted to bridge the gap between farmers and consumers of organic produce and deliver organic produce of good quality conveniently to its consumers at an affordable cost. Thus, 'I Say Organic' was born. Ashmeet launched his portal in March 2012 to bridge the gap he had identified. Now Delhiites could order online easily and receive quick and fresh delivery of organic veggies.

"The basic website has now been overhauled into a proper one. We have introduced online advertising and are targeting younger parents in Delhi," he says.

After encountering some teething issues in the initial two months, the venture has stabilised now and is on a growth trajectory. From here, it seems, things can get only better for Ashmeet and his team of farmers in the backend.


Trending Now: