A man-made habitation for birds and animals, include three Royal Bengal tigers

08-June-2012
Vol 3&nbsp|&nbspIssue 23
The hot tropical sun beat down our backs. Rivers of perspiration soaked our clothes. But we resolutely trudged along the dusty path on the outskirts of Kokilamukh village north of Jorhat city in Assam.

Soon, we had to ditch our car as the terrain became difficult to navigate in a vehicle. The trail led us into a walk along a dyke, where we crossed a broken bamboo bridge over a small rivulet to approach the Brahmaputra embankment.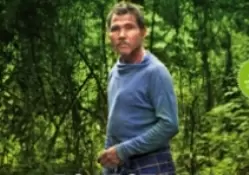 Jawaharlal Nehru University in Delhi honoured Payeng recently and called him 'The Forest Man of Assam' (Photos: The Sunday Indian)
Up next was a boat ride across the kilometer long stream of the river where we knew Jadav Payeng patiently awaited our arrival – complete with his green and resplendent man-made forest.
As the quiet creak and soft splash of the oars sent tiny droplets across our faces, we thought of Payeng, about his decades of determination that helped convert a flood-washed sandbar into a thick forest stretching over 550 hectares in the middle of the mighty Brahmaputra.

And all this without any government or private doles at his beck and call. The dense forest area – referred to as Mulai Kathoni by locals after Payeng's nickname Mulai – has a habitation comprising hundreds of deer, vultures, various kinds of snakes and scores of migratory birds.

During winters, a herd of more than 135 jumbos and a few rhinos come to the forest crossing the river from the Kaziranga National Park and other forests on the north bank of the river. As on date, three Royal Bengal tigers also call Payeng's forest their home.
Payeng, 53, is today gaining accolades from environmentalists and governments alike for his efforts to preserve the ecology in this region.

A few months ago, the Jawaharlal Nehru University in Delhi even honoured Payeng for his achievement and called him 'The Forest Man of Assam'. But the adulation is coming after 32 years of a lonely struggle to preserve nature and balance ecology.

That in fact is our first question to Payeng, as we disembark from our boat and meet the unassuming Assamese who stands there with folded arms to greet us. How were the initial years of his journey with nature?

Payeng demurely cleared his throat before replying: "Apart from my physical labour, I had to fight with the locals and even against Jorhat district administration to protect this forest.

"Earlier, the local people came to my forest and they wanted to cut the trees. I opposed and told them that before felling a tree; they would have to cut my body into pieces," he said, as we set off on our brisk seven kilometers long walk along the banks of the Brahmaputra to "his" beloved forest.

Soft spoken and nimble on his feet – as he deftly manipulated the bushes in our path – Payeng recalled the time when the Jorhat local administration had decided to rehabilitate a clutch of Assam flood victims in this forest area about a decade ago.

"I opposed the decision and they backtracked. At least my forest was protected," he informed with a quick smile as our motley group trekked along the sparsely populated village area (with a total population of 200 odd families) towards the forest.
Incidentally, the thick jungle itself was discovered only in 2007 when forest department officials were deployed in the area after a herd of elephants destroyed several houses in the village nearby. The team found that the elephants were hiding during the day and came out at night.
"During the search operation, we discovered the thick forest on that island," said Assistant Conservator of Forest Gunin Saikai. Saikai was posted in the region then and is now posted in Sivasagar district.
It was 1979 when 16 years old Payeng found hundreds of dead snakes strewn across the sandbar. A day ago, the floods had washed up the dead reptiles. Lack of tree cover and the blistering heat from the sun above and burning sand below had led to the carnage.
The young boy – in 10th standard then – sat on the banks and wept for the dead snakes. The event changed his life and destiny. He requested the forest department and locals to begin planting trees in the area. "But they said nothing will grow here. Most were simply not interested," he recounted.
Payeng decided to take matters in his own hands. He left his studies and home and began living at the sand bar – initially planting bamboo trees and later nurturing proper trees.

He watered the trees morning and evening and cared for them as his own. A variety of flora and fauna soon erupted across the sand bar much to his delight and fascination. That fascination continues till date.

As we walked with Payeng, the trees, plants, shrubs and under bush gradually began to thicken – often shutting out the sky with their thickly inter-twined branches. We had reached Mulai Kathoni!

Incidentally, till about a few years ago, Payeng used to live in the jungle with his family. But commuting hurdles for his school-going children prompted him to shift his hut from the jungle to the south bank of the Brahmaputra. He has a happy family with a daughter studying in class IX and two younger sons in class VIII and VI respectively.
Payeng's daily routine entails going to his cow khuti (shelter) in the jungle every morning for milking the cows. He draws about 15 liters of milk a day and makes ends meet by selling this to the locals.

After performing his livelihood chores – Payeng devotes the rest of his day to looking after 'his' forest, including watering trees and planting fresh ones.

As we sit in a circle around Payeng's cow shelter in the jungle, we take in our green surroundings replete with thick foliage, tall trees and the occasional shrill screech of a tree-cricket.

Payeng's formal education may have ended in class X but the nature lover in him clearly has left no stone unturned to complete the eco-system in his forest. Years ago, he even brought aamrali (red ants) from his village and built their nests on trees hoping to improve the soil quality here.
Today, these dark and dense woods give shelter to hundreds of animals, including endangered species such as the one-horned rhino. The forest also supports a variety of trees and vegetation. There are shimalu (silk cotton tree), bamboo, sisu, dimaru, velco, arjun, palm, gamari, sonaru, krishnachura, segun and scores of other trees all around.

What Payeng lacks in formal schooling, he makes up with his love for the forest. He informed us about the waning ecological balance here.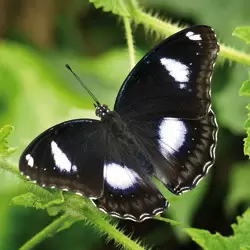 "The water level of the Brahmaputra is down. The Himalayan glaciers are melting due to global warming and rainfall is reducing due to rampant deforestation in the hilly areas," he pronounced in a tone resembling a learned academician of environmental sciences in JNU rather than a rustic village native.

With recognition and praise coming in from every quarter, the days of hard work seem to be paying off for Payeng. Buoyed by the feedback, Payeng has given a proposal to the Chief Conservator of Forests (CCF) to undertake another plantation drive in 600 hectare of areas adjoining the Mulai Kathoni forest.
His new found status among environmental scientists and activists has given new wings to Payeng's ambition. After the JNU felicitation for instance, Payeng visited Rajasthan – where he interacted at length with well-known water conservationist Rajendra Singh.

Though initially opposed, a majority of the locals in the area have now warmed to Payeng and his conservation efforts. On our return journey to the embankment, we entered the local village area – and almost everyone had a ready smile for the forest hero.

The Forest Man is planning for the next level of community involvement in 'his' forest's management. He disclosed: "From next winter onward, local people will be involved in plantation of ginger and turmeric in open areas of the jungle. They can earn money from the products of the cultivation and help expand and protect the forest at the same time."
As we reluctantly bid adieu to our friend – and his dark and deep woods – to get back into the boat waiting for us, he gets a tad emotional. "When I was only six years old, I saw the endangered Pallas Fish Eagle (the kuruwa bird) in this area. I had not seen that bird in the past 45 years of my life. But now the bird comes to my forest. I enjoy looking at it. What more can I ask for?"
What more indeed? As someone once said, "When you enter a grove peopled with ancient trees… do not the stately shadows of the wood, the stillness of the place... then strike you with the presence of a deity?"

Payeng's tryst with the nature gods continues in his jungle.

By arrangement with The Sunday Indian


Trending Now: