Tsunami threat ruled out for India, after precious moments of uncertainty
11-April-2012
Vol 3&nbsp|&nbspIssue 14
The National Disaster Management Authority (NDMA) here Wednesday appealed to people, particularly near coastal areas to not panic as there was no tsunami threat to India, after the massive earthquake in Indonesia.
"Initially there was a tsunami threat, but it is not so now. The alert was issued as a precautionary step. There is no tsunami waves noticed so far in Andaman and Nicobar Islands," National Disaster Management Authority vice-chairman V. Shashidhar Reddy said.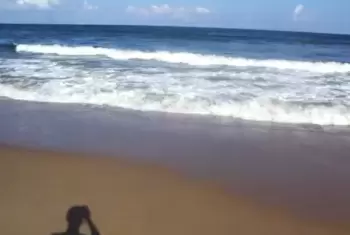 The tsunami threat has been ruled out for coastal areas in India
While the India Meteorological Department (IMD) put the Sumatra quake's intensity at 8.5 on Richter scale, the US Geological Survey classified it an 8.6 temblor.
The earthquake occurred at 2.08 p.m. as per the IMD.
The depth of the epicentre, according to the US Geological Survey, was 33 km, considered to be a shallow quake.
A tsunami warning was issued in India and 27 other countries. The alert caused fear in India's coastal areas.
"Often there are chances of tsunami following such earthquakes. There were alerts that there are chances of tsunami in Andaman and Nicobar islands and some other parts of east coast, so alert was issued. But the movement was not as expected, due to the nature of the earthquake, chances of tsunami are not there, though it's intensity was high, it's clear that there will be no tsunami in India or even Indonesia," Reddy explained.
"However, as a precautionary measure the National Disaster Response Force (NDRF) battalions stationed in Orissa, Tamil Nadu, Andhra Pradesh and Kolkata were alerted. But, now we will say to the people of the nation, all is well there is no threat or fear," Reddy added. - IANS

Trending Now: