Taking education to the underprivileged through the privileged class

Kavita Kanan Chandra
&nbsp | &nbsp Mumbai
25-March-2011
Vol 2&nbsp|&nbspIssue 12
It was a privileged childhood for Shaheen Mistri. Living in 13 different countries and going to some elite schools of the world, she was unaware of the deprivation of education to many poor children in her native country. It was during a visit to Mumbai on a holiday the incongruity stared at her and her heart melted for the children in slums.

So when she moved from Connecticut to Mumbai as an eighteen year old and enrolled in St Xaviers College, she wanted to make a difference in the lives of slum children.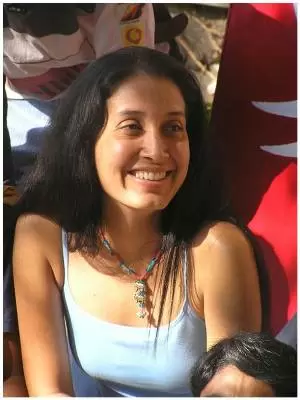 Class apart: Shaheen Mistri's Teach For India has impacted 6500 students in 63 'under-resourced' schools in Mumbai and Pune
She hung around the Cuff Parade slums, learnt a smattering of Hindi and then convinced kids to study. "There were initial hurdles; like I was young, didn't speak any Indian language, lacked funds and infrastructure.
"But at that stage everything becomes a learning curve. I was lucky that right from the beginning I got support," says Shaheen, who is now 38 years.

With a group of college students as teacher volunteers, she began teaching some slum children initially and started 'Akanksha' in 1990. Later, Shaheen completed a Masters in Education from Manchester University.
"After seventeen years of 'Akanksha', I thought we could have impact on the education system and in 2009 started the Teach For India movement," says Shaheen who modeled this after 'Teach For America (TFA)'.

With her enthusiasm she motivated college students and young professionals in the age group of 20-35 years to devote two years of their lives for the mission.
Shaheen included young professionals too unlike Teach For All programme of TFA and let the Fellows teach all subjects in a class and be its class teacher. The Fellows are placed in under-resourced schools – both government and aided - and placed as class teachers in standard 2 to 5.

The teachers handle most of the subjects, and are paid a stipend of Rs 15000 every month. Most schools have two Fellows, though some of them have demanded and got as many as four Fellows.
From 80 Fellows and 33 schools in May 2009, Teach For India now has 214 Fellows teaching in 63 schools in Mumbai and Pune. A total of 6500 children are benefitted this way and the Fellows ensure that through their community project they remove hurdles in way of a student's education and impact their lives beyond classrooms.

Through teacher training programmes, adult literacy drive in students' community or starting ventures involving women entrepreneurs, the Fellows have shown their dedication to the cause of making a change at the grassroots level.
With recruitment of only those who have excellent academic record, leadership qualities, and an inclination to serve the community, the aim of TFI is to provide excellent education to the underprivileged children. The rigorous recruitment churns out some very good Fellows, many from reputed institutes like IITs, IIMs, BITS Pilani, St Xaviers, St Stephens and Brown University.
With 43 percent of the current Fellows being young professionals, many are from corporates like McKinsey, Schlumberger, Thermax, Tata, Godrej, HDFC and other reputed firms.
"By 2015, we aim to place 1500 Fellows in 10 cities impacting 65000 students, teachers in their school and the community at large," said Nikita Merchant of Teach For India.
Shaheen has been bestowed with several honours. In 2001 she was a Ashoka Fellow, in 2002 Global Leader For Tomorrow at the World Economic Forum, in 2006 Asia Society 21 Leader , and one of the six Indian delegates to the Presidential Summit on Entrepreneurship held at Washington DC in April 2010.
Wish to share your story?
Trending Now: