Innovator develops an array of products to beat the summer heat

Ajuli Tulsyan
&nbsp | &nbsp Hyderabad
18-April-2017
Vol 8&nbsp|&nbspIssue 16
Here's some good news for truck drivers, fleet operators, and owners of non-air conditioned passenger cars.
Hyderabad-based innovator Kranthi Kiran Vistakula, founder of Dhama Innovations, has developed a cooling seat which cools the body of drivers in non-AC vehicles, providing them the much needed comfort while driving in extreme heat conditions, and reducing driver fatigue, a major cause for road accidents involving long-distance trucks on the highways.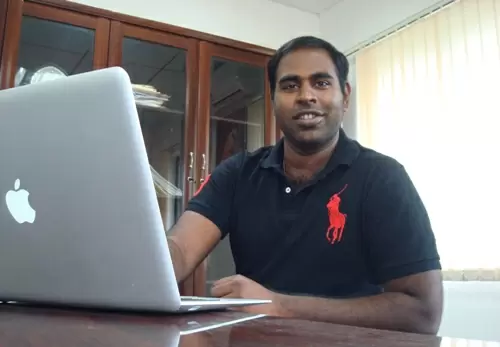 Kranthi Kiran Vistakula, founder of Dhama Innovations, the developer of cooling seat had earlier made special jackets with in-built cooling and heating systems

Kranthi, an MIT Boston grad had been working on developing this technology since the last seven years.
The cooling seat is co-patented with General Motors and is based on the cooling technology, factoring in the thermal map and pressure map of the human body. Thus, an ambience of 35-36 degrees Celsius will provide a cooling of 14 degrees and additionally take care of the driver's fatigue.
The seed of innovation was planted in Kranthi's mind when he had gone to visit a friend at his cement factory.
"I noticed a huge line of drivers in the queue getting scorched in the summer heat waiting for the loading of cement, with no shade around. It was a very pitiful sight and it dawned on me why not try the cooling technology to give relief to the drivers," he shares.
He had earlier developed a jacket with in-built cooling and heating systems, which was used by Indian soldiers in Siachen and Rajasthan.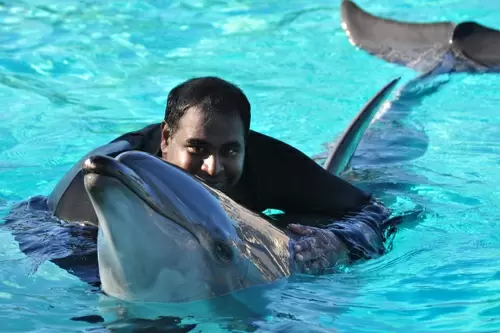 Kranthi - chilling out with a dolphin

Kranthi says if these seats were sold in the retail market, drivers might hesitate to spend on their personal comfort and so he plans to directly tie-up with the vehicle manufacturers.
"We have been selling it to commercial cars but not many want to invest additionally in cooling seats since all cars typically have effective air conditioners. Thus the OEM (Original Equipment Manufacturer) approach would be economical, and for the motor companies it would be a bare additional 0.2% on the vehicle cost," says Kranthi.
The multiple Awards and Grants of approximately 100,000 and half a million USD respectively helped Kranthi embark upon his entrepreneurial journey. His start-up was also funded by Angels and Venture Capitalists.
Dhama Innovations also sells cooling furniture, cooling caps and wrist bands for athletes. The cooling caps are the hottest selling items at Dhama and are economically priced between Rs 2000-2500.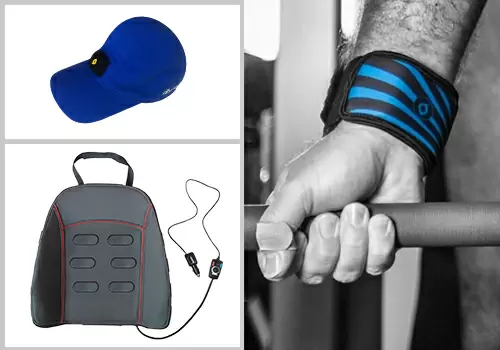 Kranthi's prodcuts (clockwise from left) cooling seat, cooling cap, wrist band for athletes

The caps have three levels of cooling at 15, 20, 25 degrees. Depending on the individual's comfort one of the levels can be selected. The wrist band helps athletes enhance their performance.
Their 'women's menstrual pain product' is a pain reliever device which could be worn on the abdomen to ease women during their menstrual cycles.
Barely launched a year ago, Dhama Innovations latest turnover was close to Rs 1.5-2 crore and they hope to make bigger profits this financial year.

Trending Now: