Science combined with social activism helps the vulnerable and marginalised
Bhanu Priya Vyas
&nbsp | &nbsp Delhi
11-October-2014
Vol 5&nbsp|&nbspIssue 41
A vibrating cane that enables the visually impaired to move around freely in the city; urinals that don't need any water to maintain cleanliness and hygiene; a mobile radio service that acts as a social media platform for rural communities; and an online directory that brings thousands of medical and scientific experts together to discover drugs that can cure diseases like tuberculosis and malaria.
These were the four handpicked technological innovations showcased at the recent India Social Good Summit in Delhi, supported by United Nations Development Programme.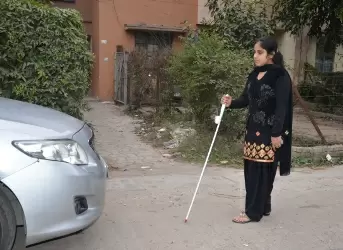 The SmartCane comes fitted with an electronic device that uses ultrasonic ranging to detect objects (Photos: WFS)
"Tap, tap and I can sense the vibrations of objects I can potentially collide with," remarks Bharti Kalra, 23, a computer instructor in Delhi and daily user of Smartcane, the brainchild of Indian Institute of Technology (IIT) alumnus, Dr. Rohan Paul.
Kalra is one of the fortunate few visually impaired persons who can move around the busy national capital with ease, courtesy her newfound tech-savvy "companion".
According to Paul, Co-founder of Assisted Technologies, a group comprising IIT Delhi faculty, research staff and students, "Ninety per cent of the world's visually impaired people live in the developing world and, therefore, we need an inclusive attitude while designing solutions."
The SmartCane is just that – it is a technology-equipped cane that detects the presence of objects in an area and gives out sensory vibrations to the user. So, whether it is another person, a vehicle or a big sand hill at a construction site, s/he can perceive its presence within a distance of three metres thereby averting collision.
Created with the help of inputs from the National Association for Blind, the SmartCane has some key features that set it apart from an ordinary white cane.
The electronic device that uses ultrasonic ranging to detect objects can be easily attached to the top fold of a compatible white cane; it has an adjustable detection range – three metres for outdoors and 1.8 metres for indoors; an ergonomic grip; and in-built rechargeable battery that provides a 10-hour back up.
"For now, the SmartCane can be bought from one of the 30 regional centres run by organisations working with the visually impaired across the country for Rs 3,000. It is also available for a subsidised rate of Rs 400 through donations," informs Paul.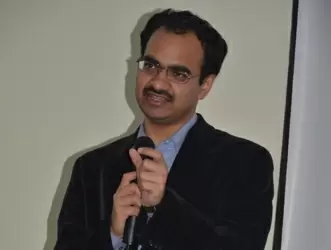 martCane is the brainchild of IIT alumnus Dr Rohan Paul
For young women like Kalra or the Mumbai-based Indirani Sankari, who "feels great" that she is able to move around independently, the SmartCane is a real boon.
When Kalra traverses a distance of nearly 30 kilometres one-way everyday, braving unruly crowds on the city transport, to reach her workplace in south Delhi, she feels a sense of happiness. "I am no longer scared of stepping out alone, day or night," she smiles.
If Paul has used his technical education to provide mobility to the visually impaired, then scientist Dr Anshu Bhardwaj has put her degree in Bioinformatics to good use by being part of the team that has built the Open Source Drug Discovery (OSDD) platform where the world's best minds, scientists and hospitals collaborate to finds ways of providing affordable healthcare for the developing world.
The OSDD platform, which uses online crowd sourcing to discover new and indigenous drugs, has come up under the leadership of veteran scientists like Dr Samir Brahmachari, Dr T.S. Balganesh and Zakir Thomas.
Disturbed by the fact that no new drugs had been discovered to treat tuberculosis, the global pandemic that kills nearly one person every 25 seconds, the illustrious researchers came up with a workable solution in 2008 in the form of the OSDD, which today has transformed into a "Facebook-like virtual directory of experts who develop lifesaving drugs".
Explains Bhardwaj, who works with the Industrial Council of Scientific & Industrial Research, "The OSDD has over 7,000 members, including 1,000 active members. They share their published work, which we assess independently by performing the said experiments in our partner laboratories. Once the verification is complete we move on to the next step towards drug discovery."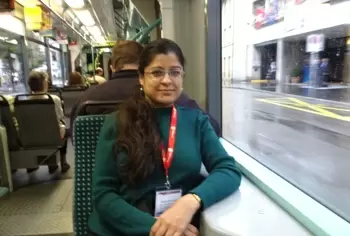 Anshu Bhardwaj who designed the online platform of Open Source Drug Discovery
The main purpose of all this is to do away with the Intellectual Property (IP) model of research followed by the established pharmaceutical companies.
"Our website uses a common licence model wherein all the work shared belongs to everyone," adds Bhardwaj. This, in turn, speeds up the process of research. Currently, the group is in Phase Two of clinical trials for discovering an effective TB drug.
"The process that usually takes a minimum of two decades has happened in just six years using the OSDD platform," she says. While the government is providing them with funding, to minimise costs they have joined hands with various scientific research centres in India.
Another interesting technology-driven intervention that is improving the lives of people at the grassroots is Gram Vaani, a unique medium of information dissemination.
Started in 2009 by Aaditeshwar Seth, this social tech company based at IIT-Delhi, runs a mobile-radio service that acts like a social media platform for rural communities. A simple process of information gathering and relay has been adopted, central to which is an interactive voice response (IVR) system.
When people call the toll free Gram Vaani number of their region they are connected to the IVR that gives them the option of either leaving information or listening to relevant news.
What is unique is that it is the people who power this voice database – they provide the updates related to various government schemes or diseases in the area, which are replayed for those calling in for relevant information.
"On the one hand we are sensitising users on how they can use this service and on the other we are building resource partners who can act upon the grievances raised," says Seth.
One key area in which this information sharing has had a positive outcome is addressing the issue of safe motherhood. As part of a special campaign women were motivated to rate their primary health centres (PHCs) on the basis of services provided. This allowed them to decide where to go to get the best treatment while the authorities are trying to improve the poor performing PHCs.
As far as innovations go, the one that is being promoted by Prof Vijayaraghavan Chariar of Ekam Eco Solutions has the capacity to solve India's acute problem of poor sanitation.
Speaking of waterless urinals, Zerodor, made by IIT-ian Uttam Bannerjee, Prof Chari says, "The technology could enable India to address the twin challenges of ensuring sanitation for all and conserving water which is becoming a scare resource."
People assume that where there is a toilet there has to be water. "That is the mindset we seek to change. With Zerodor, we can completely do away with flushing," he adds.
And the best part is that it is low cost, low maintenance and can be retrofitted. Installation of Zerodor urinals can cost anywhere between Rs 2,500 and Rs 3,500. Their future plans involve customising this technology for women's public toilets.
Clearly, when science meets social activism, it can bring lasting change to the lives of the most vulnerable and marginalised people in the world. - Women's Feature Service
Wish to share your story?
Trending Now: