Delhi youth develops technique to sound-proof rooms with trash
Deeksha Bhatia
&nbsp | &nbsp New Delhi
28-January-2014
Vol 5&nbsp|&nbspIssue 4
What does it take to build Delhi's first sound proof room using trash?
An idea, more than 6500 waste tetra packs, loads of sawdust, a youth campaign, scientific research and testing, a huge team of student volunteers, innovation and creative genius.
Aditya Bali, a first year engineering student who recently passed out of St. Mary's School, Dwarka, was awarded one of the four 'Influence Fellowships' by Swechha for his brilliant green idea - "Tetra Traps Timbre - Constructive Reuse of Tetra Packs."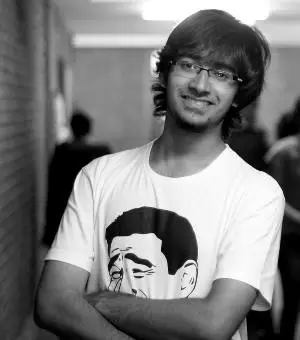 Aditya Bali's dream project has become a reality
After extensive research and testing, Aditya's dream project became a reality and he successfully sound proofed the music room and the printing press room primarily using tetra packs at the St. Mary's School Dwarka.
He gave the project the shape of a campaign, building a huge team of student volunteers and organizing waste collection drives in several schools and neighborhoods.
The noise levels have gone down remarkably. The students and teachers of the school feel proud of Aditya's brilliant idea and his efforts.
The project was completed in four months and was executed in five phases with activities ranging from environmental awareness drives and collection of tetra packs to cleaning waste and packing the tetra packs with saw dust.
Says Aditya: "Collection of the material and mobilization of resources was the main challenge that I faced. There were 50-80 people including vendors, students and school authorities who were directly involved in the project. It wouldn't have been possible without Swechha's support. "
A total of 7500 tetra packs were collected from 5 schools in Dwarka out of which 6750 were used for sound proofing.
Aditya used a very interesting process to build the sound proof room. The tetra packs were first cleaned and washed with water. The pH of the waste water was checked and neutralized before it being discharged in the school lawns.
The tetra packs were then packed with saw dust and neem leaves before being fixed on the walls along with empty egg crates to form an irregular surface.
Sawdust, with its cellulosic quality is known to be a natural sound absorbent. It has maximum air gaps, and air being a sound insulator has a synergetic effect.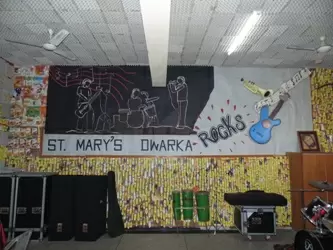 The sound proof room at St. Mary's
Sawdust is a health and environmental menace that causes respiratory diseases and hence was an excellent choice as material for the project. Since neem is a natural insecticide, it was used as packaging material to prevent termite infestation in the sawdust.
The software "Reaper Daw" was used to measure the noise levels before and after the soundproofing and as expected, it showed excellent results.
The project idea was one amongst the 111 science projects shortlisted to be showcased in the IRIS (Initiative for Research and Innovation in Science) National Fair 2012.
Aditya aspires to build this project into an entrepreneurship venture making sound proofing using trash a viable option for factories, conference rooms, jamming rooms and performing arts spaces.
Aditya received a fellowship of Rs. 50,000 from Swechha to execute the project as part of its Influence youth leadership program.
Deeksha Bhatia is a project coordinator at Swechha, a Delhi based NGO. Through Influence, Swechha creates a platform for young people to get constructively involved in working on issues of development. Promoting green entrepreneurship amongst young people is a key focus of the project.
Wish to share your story?
Trending Now: